Finding Peace Within.
In a place where things don't really or always go our way, all we are left to do is find happiness ourselves. Some find it in others, some in food, most in music, and so on.
Hii it's me again your humble boy Trojan and today, I will be writing on finding peace and moving on.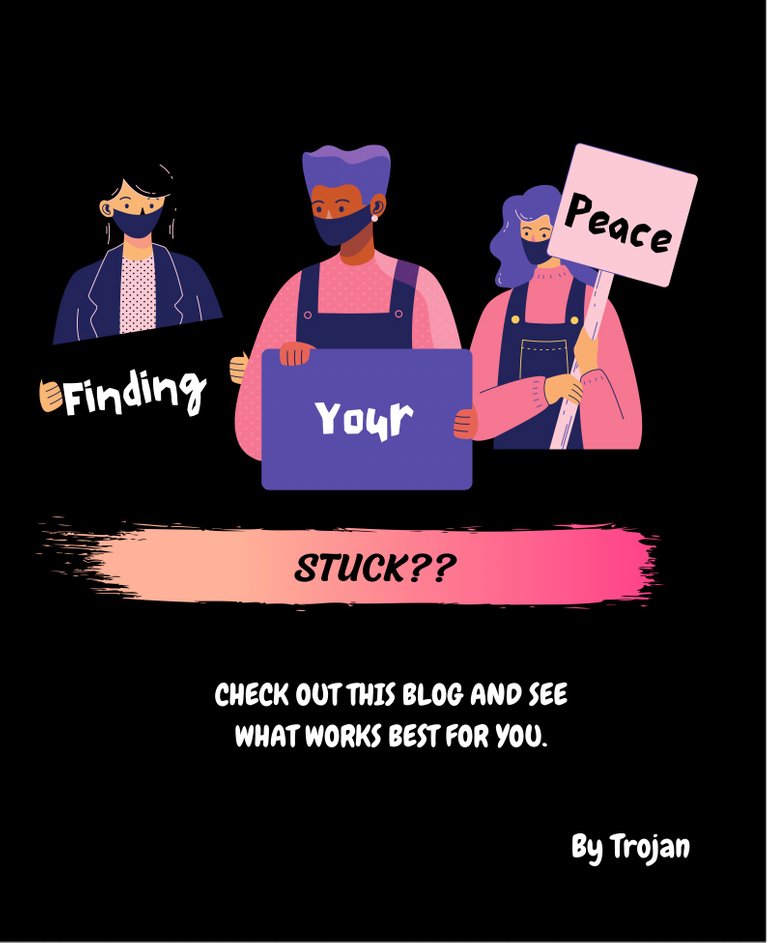 Peace doesn't really mean always breaking your bank for some retreat or vacation. Although all this helps that's if you needed some time off from all the struggles in life but you won't stay there forever or will you?
One way or another, you will have to come back to face reality and what will you do when all the chaos comes rushing back in?
I for one had a similar experience. Notice that I was away for some time, well I was blocked and took some time to go out, catch cruise, and so on. But I had to come back to reality by finding my inner peace.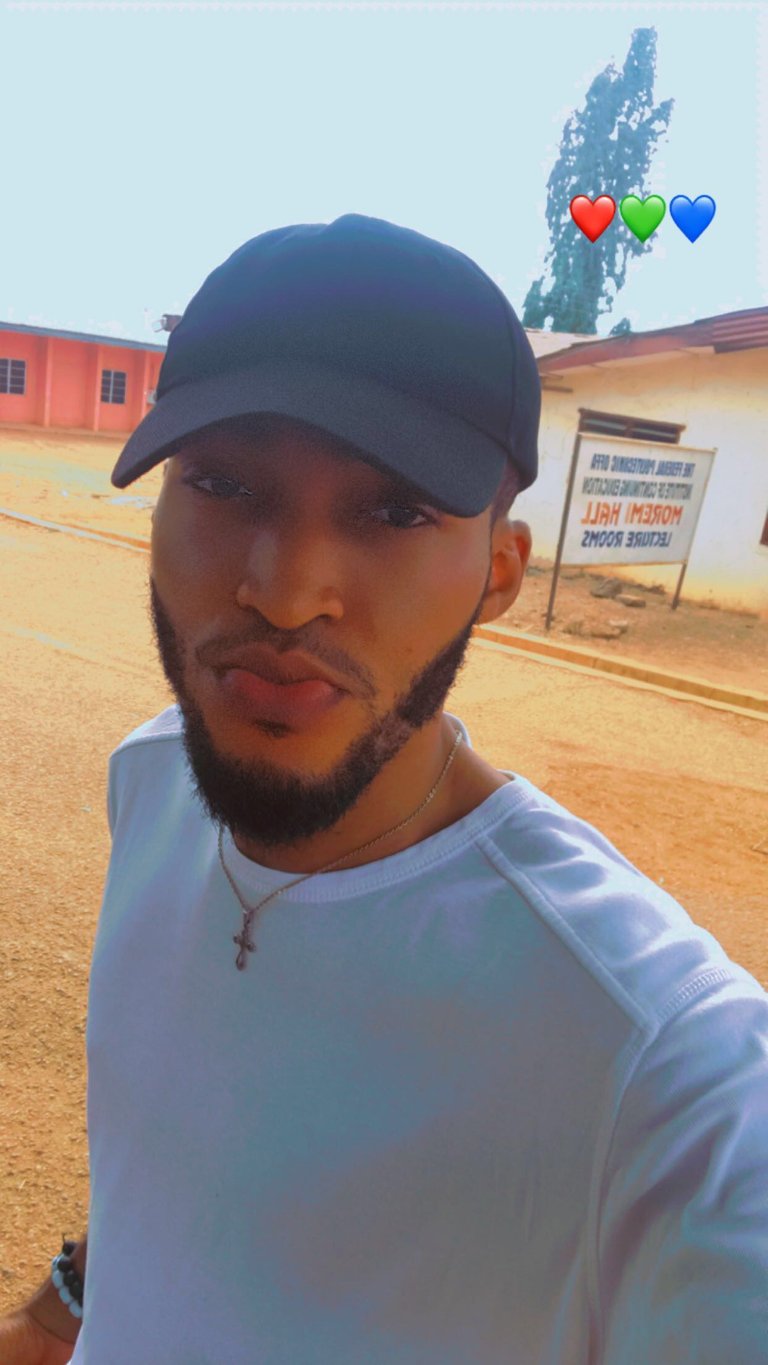 Finding peace within yourself is the greatest because you might have to need it for emergencies be it in your neighborhood, in the bank, in the marketplace, in the bus or at the park. What will you do when you are being pushed or things don't go accordingly well?
With the help of some practices, you can get better at accessing your inner calm even if it's been in hiding.
Learn To Love Yourself and
It is a common saying that self-love isn't selfishness. The greatest cause why people don't have peace of mind is because they place their happiness in others and they end up fucking up.
Don't get me wrong, finding happiness with others is good but depending solemnly on that person is what is wrong.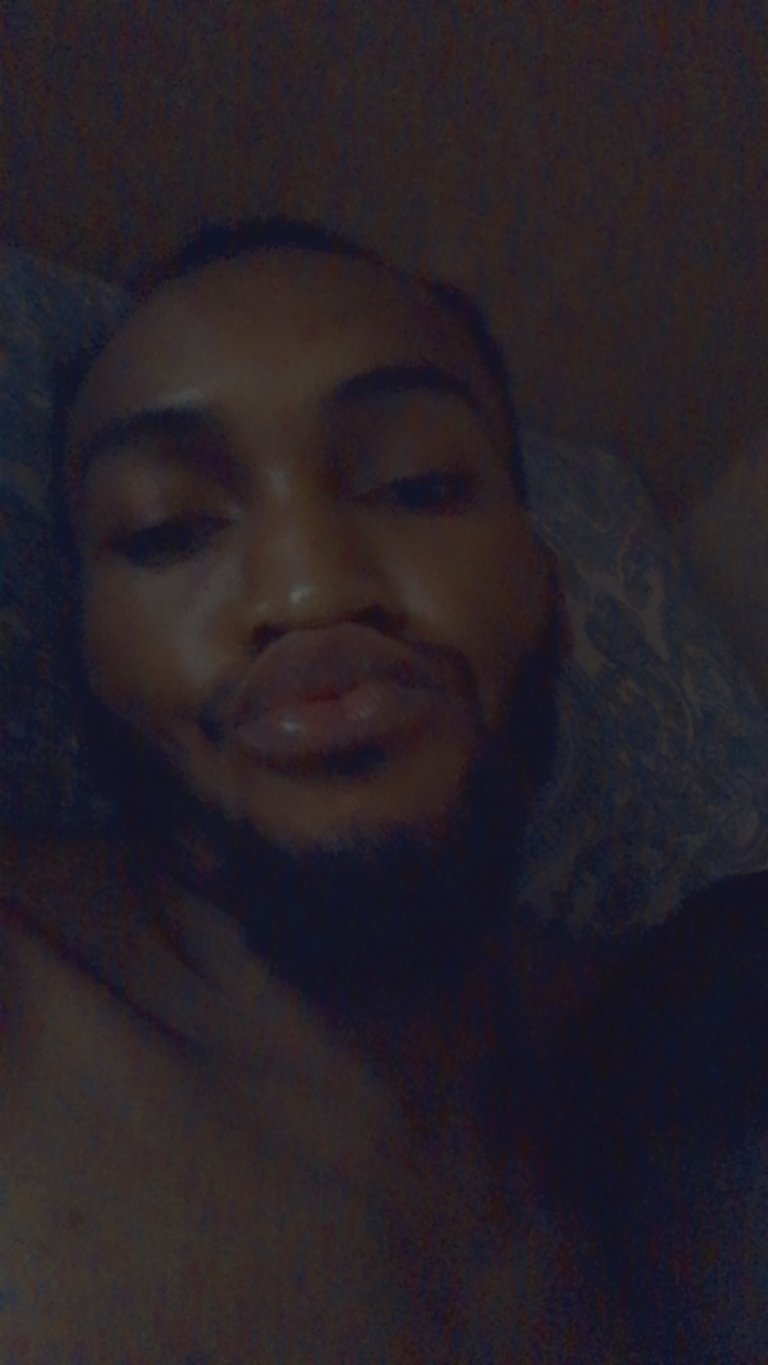 If you must, "Think about the people you care about, and the people who care about you," Potiker suggests, saying that focusing on that can lower your panic response. "Let the truth of that warm your heart."
I tried to find happiness in people that didn't care about me kept on wasting good energy on people that didn't deserve it.
Pray
This should have been the first on the list but nothing spoil. I know most people here won't really support it. But prayer works wonders.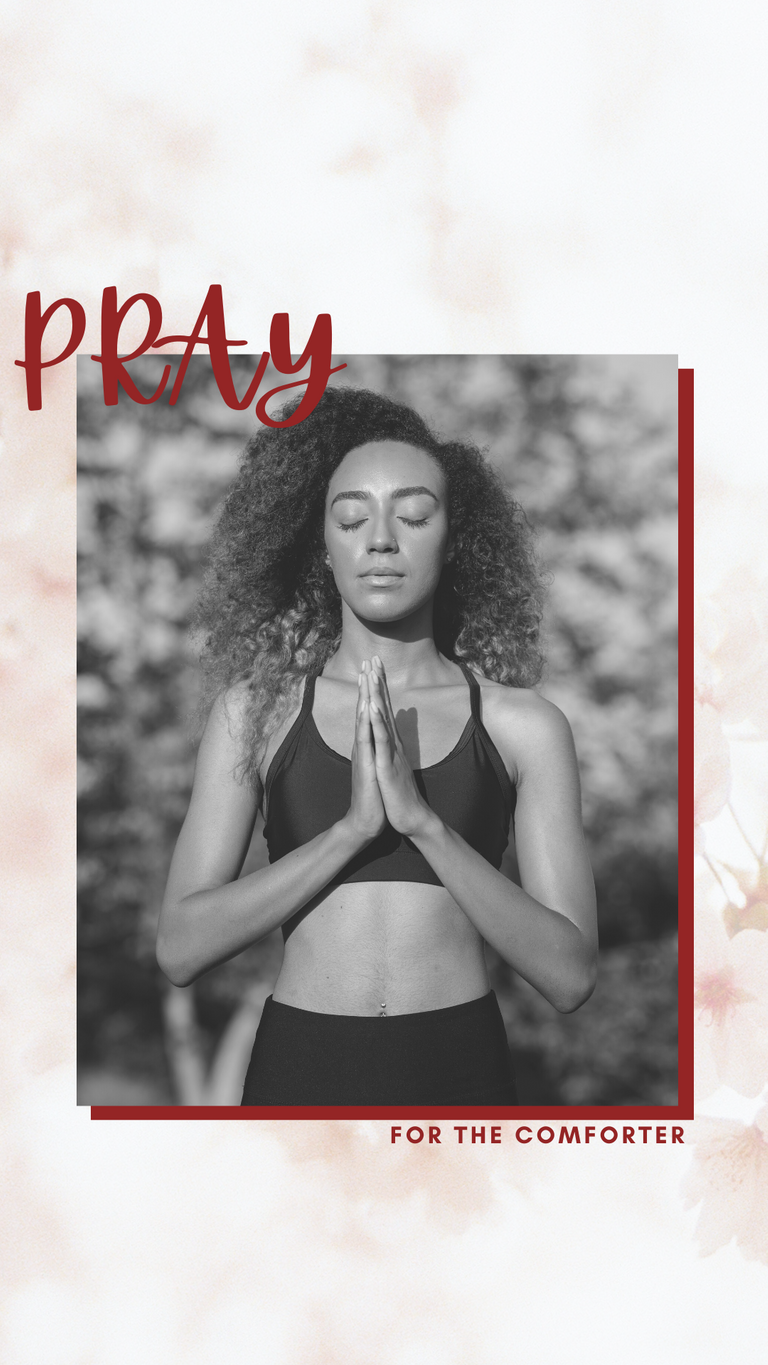 Knowing that there is a supreme being that will hear you and won't judge you. is the greatest comfort ever. It doesn't really have to be a very long prayer that you spend hours on your knees. It could be a short prayer asking for the holy spirit (the greatest comforter) to be with you and He will be there.
Find Your Passion.
Using @starstrings01 for instance, I know him to the extent that when he is stressed, he does what he is good at (guitar).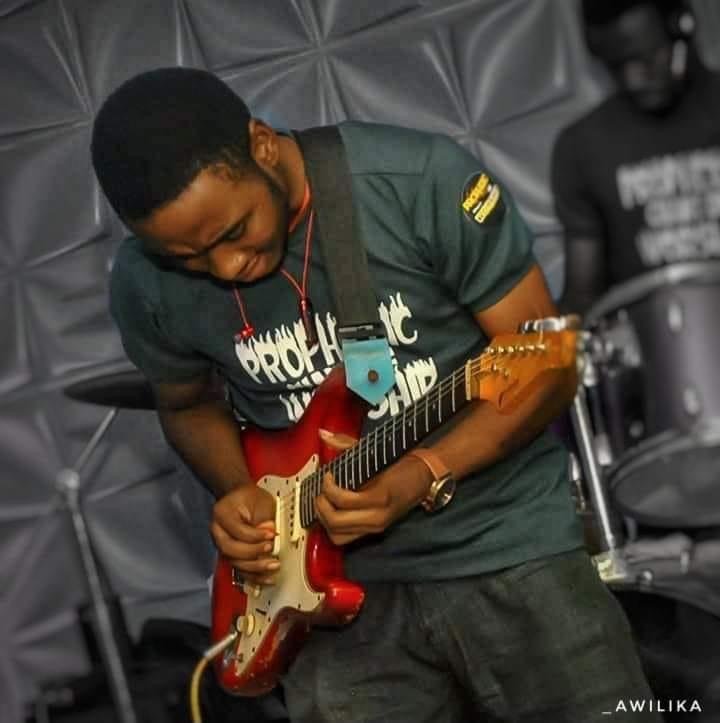 When we were still in school together, he does his scales with his mouth when his guitar isn't with me and it brings him peace because he does it with so much passion and when he starts, he begins to smile. Find your passion and hold on to it.
Breathe In and Out.
I knew that brething helps alot but while I was making my research on how to place my words, I saw this.
Your breath is always with you, and both yoga and meditation practices harness the power of breath control to help shift your state of mind. Davis likes to recommend practicing the 4-7-8 breath, which is based on a time-tested yoga technique because you can do it anywhere at any time.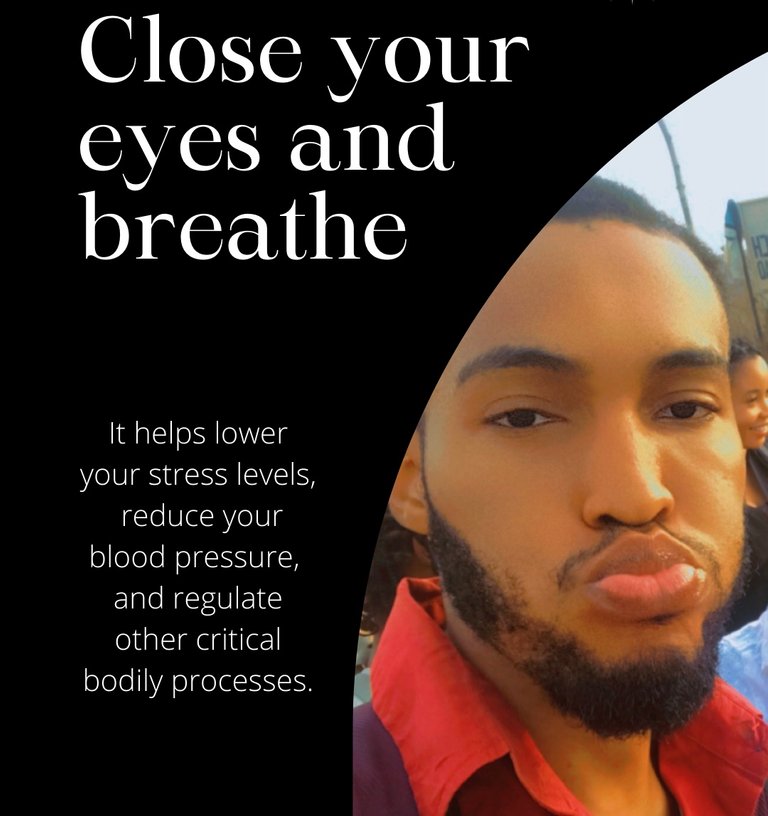 Close your mouth and inhale through your nose as you count to four. Hold onto that breath as you count to seven, and then exhale through your mouth for the count of eight.
"The long exhale helps stimulate the parasympathetic nervous system, which is basically initiating a relaxation response in your body," Davis says. "Make sure to breathe really low, to fill your belly with air."
This can be practiced anywhere and it works really well. So next time you are having a panic attack or you feel reckless, try this out.
Always Define The Situation.
Giving meaning to everything makes things easier. It could be that relationship, situation at the office that keeps on stressing you. Once you define it, it will all get better.
Recognize the situation. "Label the emotion, because simply naming it calms down your over-arousal," says Potiker.
Allow your situation to be there. "You're not resisting it, or trying to run away from it," she says. "You're allowing it to be there long enough to work with it."
Investigate. Potiker says to ask yourself, "What most wants my attention? What am I believing? Where am I experiencing these feelings in my body—can I put my hands on where I'm feeling it, and soften the area? All of this inquiry is done with love, not judgment."
Nourish. This is alternately defined as natural loving awareness. You've observed yourself, and it's time to treat yourself with loving-kindness. "Ask yourself, 'what do I need to hear right now?'" Potiker says. "Just talking to yourself like you would a dear friend is extremely helpful and healing. It staves off the feeling of isolation."
Food
There is this feeling that eating brings. As most of you might have known, I'm a huge foodie and eating has brought me peace more time than I can remember. So my dear, next time you seek innner peace, try cooking or eating. It might not work for you but it works for alot of us foodies.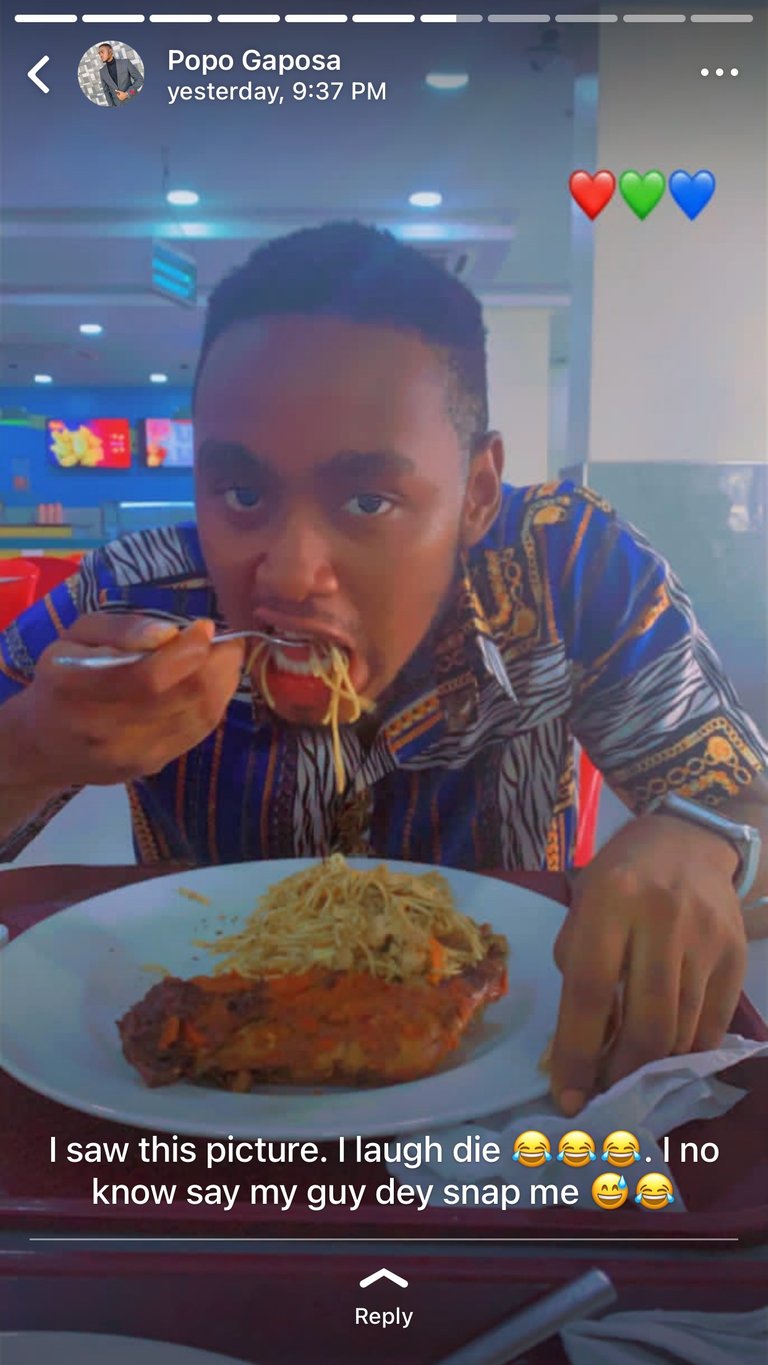 Music.
When I was young, I would always want to read with music. I didn't really know why back then but as I grew older, I realized that listening to music helps calm my nerves. I could be thinking or have a lot on my mind and just play music to sleep.
Try playing calm music and not all these shaku-shaku music or better still, download an audio of the ocean. It helps a lot when normal music doesn't.
Pick which one works for you the most.
At the end of all these, try find someone to talk to if you feel stuck at some point. We are only humans.
HOW DO YOU FIND YOUR PEACE?
Kindly drop it in the comment section, you might be helping someone with what works for you.
Till my next blog,
keep on buzzing 🐝🐝🐝...
I still remain Trojan.
Remember to interact with this post.
Thanks…
---
---