How Much Is Your Love ??
Hiiyo so this is the first edition of the hive learners weekly featured content WEEK 21. In this edition, we will be talking about money for love. This edition is very wide, wide in the sense that there are different ways to go about it.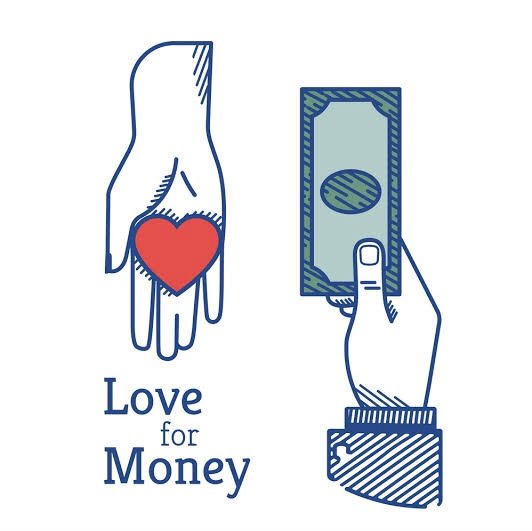 Before doing a particular thing, the first question should be your reason for doing that thing in the first place. The same thing applies in relationships. WHY ARE YOU ENTERING A RELATIONSHIP??
Once you know this and your reason is genuine and not stupid, only then will you know the value of your relationship.
Before I will talk about my own side of the topic let me use one relationship like that in my school. So this guy is in 400 level and the girl is in 200 level. When the girl resumed in 100 level, she was my friend in fact, the two are my friends. So this guy would always be talking about his love for this girl and when we talk to the girl about the guy, she would get angry and be like that ugly idiot that's fat God4bid. To cut the whole story short, this guy later started having money and started looking dope before we knew what was happening, these guys started dating. It got me to wonder, is money really a criteria for love??
Yes I know that relationships are sweater when money is involved but can a relationship last without money. Look at it this way, if you enter a relationship because of money, that simply means you will be changing relationship like clothes because there is always a next rich guy or babe out there. Just as the beautiful ones are not yet born, the rich ones aren't yet out.
Regarding how much my love is worth. Hmmmmmmm
Money can't really buy my love but what can really buy it are attention, care,respect,support amongst others. All these combined together should be enough to buy any love because as I said, the rich ones have not succeeded yet.
Grab the one that gives you all these and more so when he makes it, you both make it.

Thanks for stopping by.
🆄🅽🆃🅸🅻 🅼🆈 🅽🅴🆇🆃 🅿🅾🆂🆃
🅺🅴🅴🅿 🅱🆄🆉🆉🅸🅽🅶 🐝🐝🐝
I still remain Trojan
✌️✌️✌️

---
---