Memories of my grandfather -- the one who first taught me entrepreneurship (and how to play Pac-Man)
I just finished reading a moving post by @melbourneswest talking about the solitude he felt when he lost his grandfather.
I encourage you to check it out.
His post got me thinking about my own grandfather (my mom's dad) and the really close relationship we shared as I was growing up. So I decided to write briefly about some of my memories of him.
He owned a print shop and I used to spend my summers working for him there (when I was around 13 or so). He had a Pac-Man machine in the break room and we used to spend sometimes hours playing Pac-Man together after the day's work was done.
When he passed away in 2007, my mom had the Pac-Man machine shipped to me. It had been years since I had seen it and even longer since I had played it. I unboxed the crate in the garage, plugged it in, and it worked flawlessly. Shortly thereafter, though, I had to replace the memory chips.
Since then, I've had to put a new motherboard in it (due to smoke damage when my oldest son accidentally set his room on fire) and the sound sometimes turns off unexpectedly.
Now, it's in my youngest son's bedroom.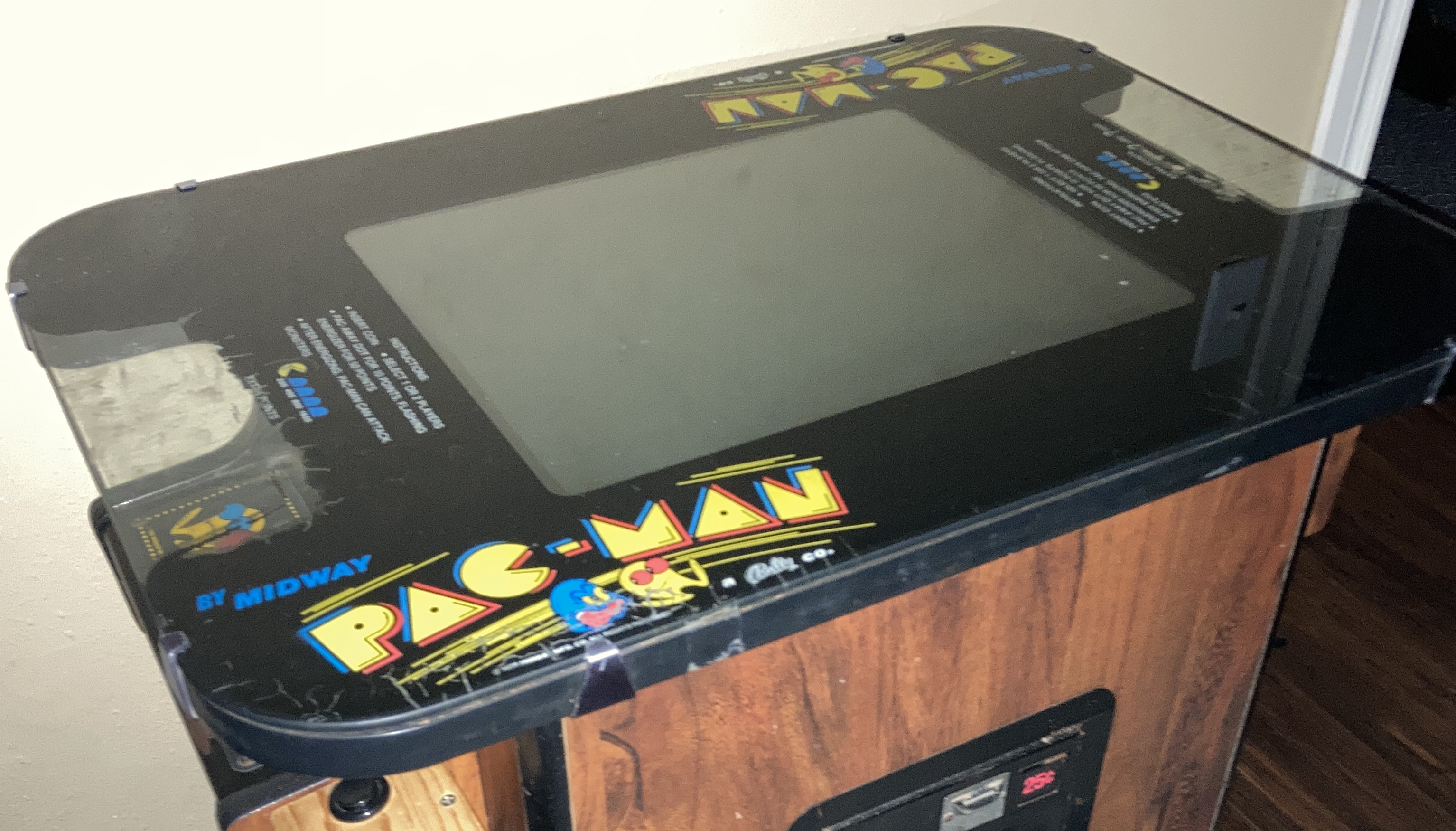 [photo is my own]
@melbourneswest's post brought back several memories to my mind. One in particular stands out (similar to @melbourneswest's 'pliers' story). My grandfather was drinking a bloody mary and sent me to the kitchen to add more bloody mary mix to his cup -- I didn't understand, and I ended up filling the cup (and it was a pretty big cup) with vodka instead. I still remember the look on his face when he took a big first drink from that cup.
Then there was the day he and I were out fishing and I was wild with my casting and accidentally stuck a treble-hooked lure in the side of his cheek. He patiently waited while I pulled the barbed hooks out.
When I completed my PhD in Entrepreneurship in 2019, I included a dedication to him at the beginning of my dissertation, because he was the first one to teach me the essence of what it means to be an entrepreneur (and also about the benefits of hard work).
Here's what I said:
Grandpa began working full-time after finishing the eighth grade, and never looked back. He was the first person to teach me about entrepreneurship. He demonstrated (to me and others) that hard work and a deep appreciation of the servitude-nature of capitalism were the keys to success in business. When I was barely thirteen years old, he allowed me to shadow him and work for him in the lithograph business that he owned and operated – a business that he transformed from a single printing press operating in a single room to a business spanning five floors of a stoic brick building on Southwest Boulevard in downtown Kansas City.

He taught me that a successful businessman understands his customers and caters to their needs, wants, and desires – that the customer is always right. But he did not mean that in a pejorative or compromising sense, never suggesting that one must endure bad behavior or mistreatment at the hands of one's 'customers'. Rather, he taught me that an astute businessman understands his customers – he anticipates their needs, wants, and desires – so that he can be ready and able to accommodate their last-minute demands, requests, design changes, or schedule changes. Similarly, he taught me that there is no substitute for an absolute commitment to first-time quality – there is no room for 'cutting corners'; shabby work is simply unacceptable; do-overs are too costly to be normative – far better to do it right the first time.

Although he was extremely critical and 'harsh' when addressing the mistakes of others, he did so in a self-deprecating manner. How many times did I hear him say to me, "I taught you everything I know, and you're the dumbest kid I ever saw"? Whenever I heard those words, I knew that I had messed something up – big time! But, for some reason, I never felt alone or alienated or worthless as a result; I knew that my mistakes were not fatal, that my grandfather's love and concern for me remained full and complete, never conditional on me 'doing everything just the right way' – I was free to live and learn.

My grandfather demonstrated that a successful business owner never asks or expects anything from his employees that he would not be willing to do himself. He taught me the importance of rewarding each employee's unique contributions. And, together we learned how to excel at Pac-Man (on the cocktail-table version of the game he purchased for the employee break-room, that now dons a space in our family's rec room) – wacka wacka wacka ...
I am grateful for the memories and the great times he and I shared together.
---
Posted via proofofbrain.io
---
---