A good time to ape into ape?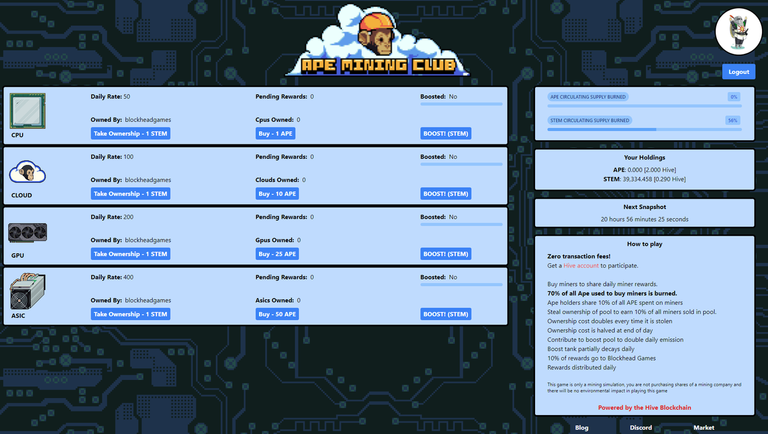 Don't know about you but to me it feels like it's a good time to ape into ape!
By ape, I of course refer to the native token of ape mining club. Here is a link to the game if you haven't heard of it before:
And here is a link to the discord server:
So, why does it feel like a good time? For starters the price is way way lower than the initial listing price of two hive per ape. The user base is also expanding and the inflation is relatively small into the tokenomics quite interesting. Finally it's worth mentioning that marky has said that ape may have use cases in future games.
Anyways, I know I will be throwing a few bucks every day and DCA myself to a decent sized ape bag as long as prices remain to these levels.
Please note I don't have any plans to actually play the game as blockchain games are not my thing, this is pure price speculation.
And as always NFA, these are just the random ramblings of a random guy on the internet with a silly cartoon profile picture.
Posted Using LeoFinance Beta
---
---