First it was elon...

And now it seems my good ol' pal jeff bezos wants to join the crypto fun: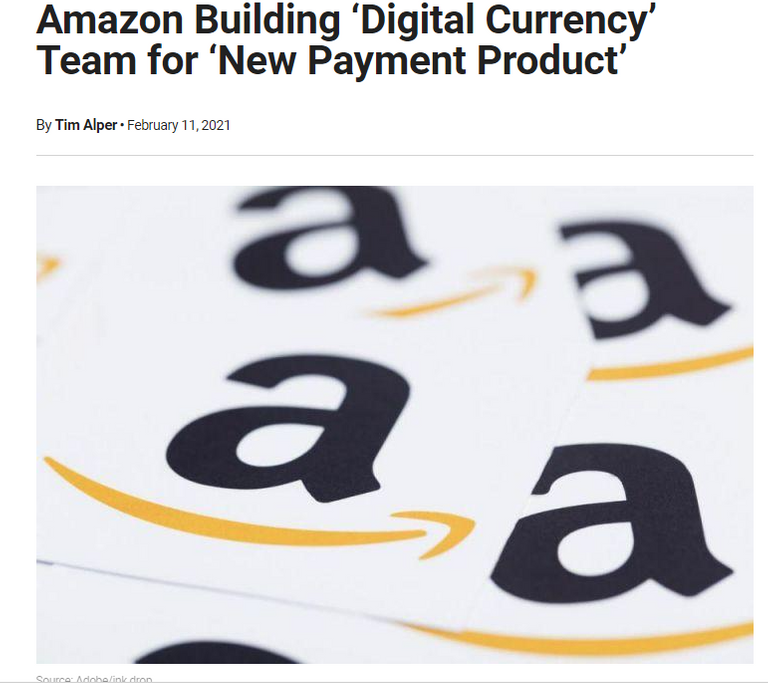 Just days after Jeff Bezos announced that his era, as the CEO, comes to an end at Amazon, the e-commerce giant, has indicated that it is prepared to explore the world of "digital currencies" – by launching what appears to be a Mexico-based pilot project. source
Well technically, not Jeff but Amazon.. potayto potahto. Who's next? Apple? Samsung? Youporn?
I know it's cliche, but maybe this time the bull is indeed different. I mean the richest man in the world bought 1.5 billion btc and definitely there are more to follow.. Not to mention all the silly plebs thinking they will take a huge ass loan and be rich overnight, only to buy the top and get rekt. Ah who knows!
All I know three years of accumulating and holding like a cuck are about to come to fruition.
My sweet, sweet, early retirement. Soon we walk hand to hand <3
Posted Using LeoFinance Beta
---
---