Introductory Blog-post

This will serve as my "introduction to the HIVE community" post.
As stated in a prior post, I had been homeless for nearly 10 years and the process of emerging from it took up all of my attention. Now that I have succeeded, if any see this plight coming for them, I am more than happy to share practical advice.
In 2020, when COVID was on the rise, I discovered a senior circuit that invited anyone 50+ to participate in an array of activities, in an Olympics-style format. Straightaway, I was enthused and decided to try POWERWALKING. Is a good intro to senior athleticism, aerobically works the lungs and heart while being low-impact on the feet and spine. But COVID tripped everything up and there were no activities until the end of 2021.
My initial enthusiasm had waned as 2021 rolled in, but I was still attempting to do practice walks while keeping an eye on the athletic circuit calendar. The first competition for me was the largest state event, the Huntsman World Senior Games in Utah, in October, 2021. Was a HUGE affair with more than 15,000 athletes competing in 25 sports and events. And SERIOUS too. Participants included past Olympians, Pan American Games competitors, NBA players, and current Masters national and world-class athletes. Really daunting!
I had entered just one event--the 1500 meters--and was so nervous I was almost trembling as I walked with the other 30 guys, 50 and older, to the start line. I stood behind everyone and when the starter pistol fired, I attempted to turn my mind inward to concentrate on form and pace. Gradually I caught and passed some of the men and was beginning to feel a little better when suddenly this wizened old gent, with great technique, walked level with me.
He turned his head to glance at me and my feet, with an expression that seemed to ask "Is that ALL you got??" It was all in good-humor, yet I was still astonished. Especially when he abruptly accelerated, leaving me behind. I settled in and completed the race in 10:34; the fellow, who was 82, had crossed the finish at 9:21!!
Was enjoying camaraderie with my new senior athletic buds, which included national racewalking team member and former Olympian, Eric Johnson, when my name was called. Was happily taken aback that I had won the bronze medal for my age-division (65-69) and was assured qualification to Nationals the next year. An auspicious start to my new life.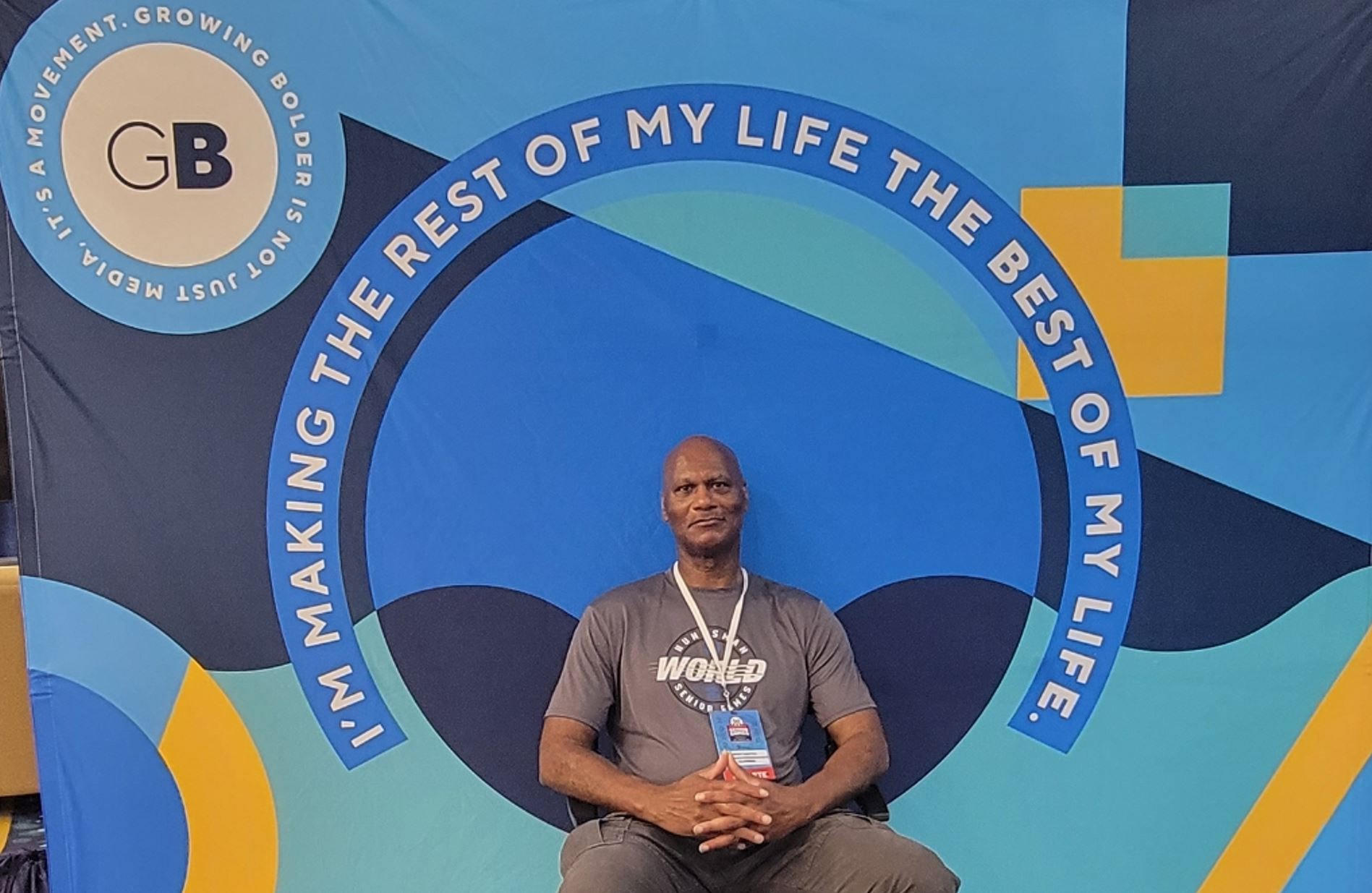 ---
---