Newbies Initiative Review & Feedback, Task 7
It's been seven weeks since I started with the Newbies Initiative and it was a very interesting journey. I am very happy to be a part of it, as I learned a lot about Hive Ecosystem.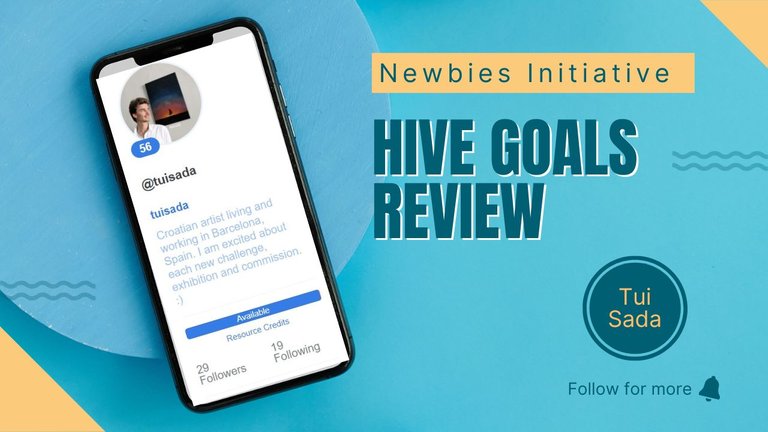 What do you think of the Newbies Initiative, and how has it helped your Hive journey? How have the tasks given been helpful?
I think Newbies Initiative is a very good project. It taught me many things about Hive and how different platform work, what to do, and what not to do on them. I also learned how to stay safe online and protect myself from different types of hacking, as well as how to set up my recovery account. I learned about different dapps, tokens, and games that exist on the Hive blockchain. All of it has become very useful, as I acquired more knowledge and became more aware of how to improve my experience on Hive. I even started playing an online game, something I haven't done in years.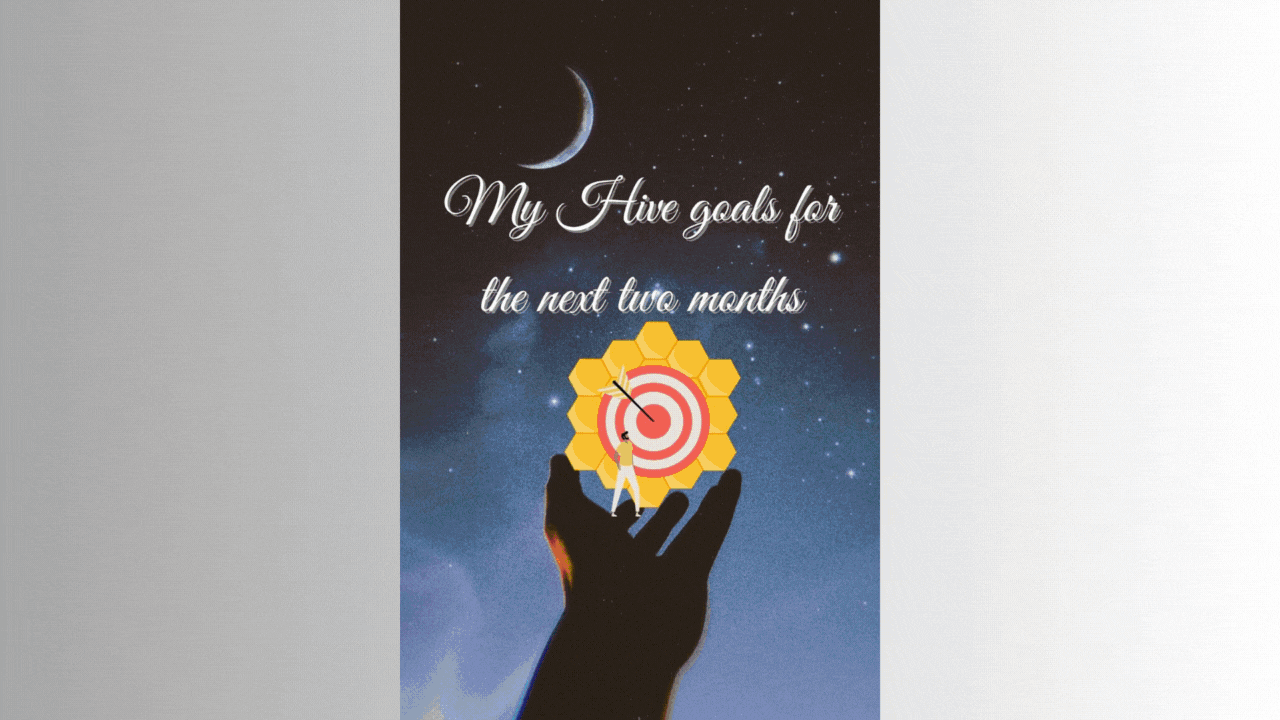 What aspects of the Initiative do you believe we could enhance, and how?
I believe the Initiative is very well structured and it gives you a lot of insight into the Hive blockchain. However, I believe it would be good to add one more task, so the final review comes in week 8, instead of week 7. Especially because the goals that are set in week 1 are made, having 2 months in mind and not less. Another thing I think would be very useful is if we had a task on how to make amazing articles and/or what are the trending topics, how to find them, etc.
Another thing that would be very useful is to have the tasks posted within 24h from when the meeting was held. We had the meeting every Sunday, and if we could not participate, we would have to wait until the post was published informing us what is the topic of the week. My suggestion is to have the post published either the same day as the meeting or the following day so we all have enough time to prepare the post.
Finally, it would be amazing if the team of the Newbies Initiative upvoted our posts more often. I know it's not mandatory, nor we were supposed to expect it, however, I was hoping that certain quality posts, both of my teammates, as well as some of my own, would have much more upvotes than they did.
What value do you think you can offer to the initiative?
I believe I offered a lot of information in each of the tasks given, I think they are well written and esthetically pleasing to the eye. I tried my best to make them as engaging as possible. Many of us, offered different pieces of information that others have not included in their post, so it might be good to look at more articles on the same topic to get a more comprehensive insight.
Additionally, I believe I was relatively active on other members' posts - trying to upvote and comment as much as possible on the articles I liked, making sure that I don't go below 70% of my voting power in order to give the most value for each upvote I make. I know I could have done more, and I will do my best to engage even more with people from the Initiative, as well as others in different Hive communities.
Remember the Newbies Initiative Task 1 where you were asked to set down your goals. Show us a recount of your goals and how far you have come through.
I wrote my first post for the Newbies Initiative on April 15th, and when I was preparing my Hive goals I was counting that I will have time until the beginning of June to accomplish all of them. Because of this reason, I am very close to my goals but have not achieved them yet. I believe that within a week or so, I will reach all of my goals. So… what goals have I set for myself?
Hive Power (HP) - at the moment of writing the post with my goals I had 459.448 HP and my goal was to reach 750 HP. Currently, I have 612.484 HP and my plan is to power up on June, 1st 100 HP which will make it to 712.484 HP with the rewards from my posts and curation I believe that I will reach 750 HP very soon. I would have a bit more of HP but I spent around 20 Hive, buying tokens that I am interested in having long term, that is why I am a bit lower than I would have been otherwise.

Followers - at the moment of writing the post with my goals I had 22 followers, and my plan was to reach 50. I know it was a very ambitious plan, but I was optimistic that I will make it happen. At the moment I have 29 followers, and I don't think that in the next week or so I will reach 50 followers. I can only hope that the next posts will be sufficiently attractive to obtain more followers.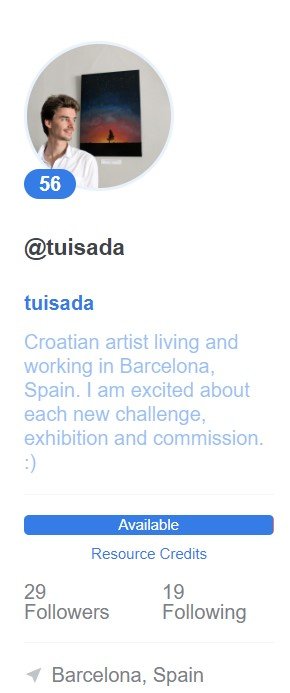 Engagement - at the moment of writing the post with my goals I have made 281 comments and my plan was to reach 650 comments. This was also a very ambitious goal, and I am well on my way to getting there, as I have made 535 comments so far. I am not 100 % certain that within a week or so I would have reached 650 but I would definitely be very close to the goal.

Consistency - at the moment of writing the post with my goals I said I want to publish at least 3 posts per week and get a "monthly author" badge in May. I published a post almost every day in April, and I published a post every single day in May (note that PeakD, makes a change if you edit the post the following day and makes it as if you wrote 2 posts in 1 day).
Currently, in the screenshot of the Monthly Author badge, it states 23/31 which will soon change to 24/31 once this article is posted. My plan is to continue posting for the next 7 days as well and get that badge.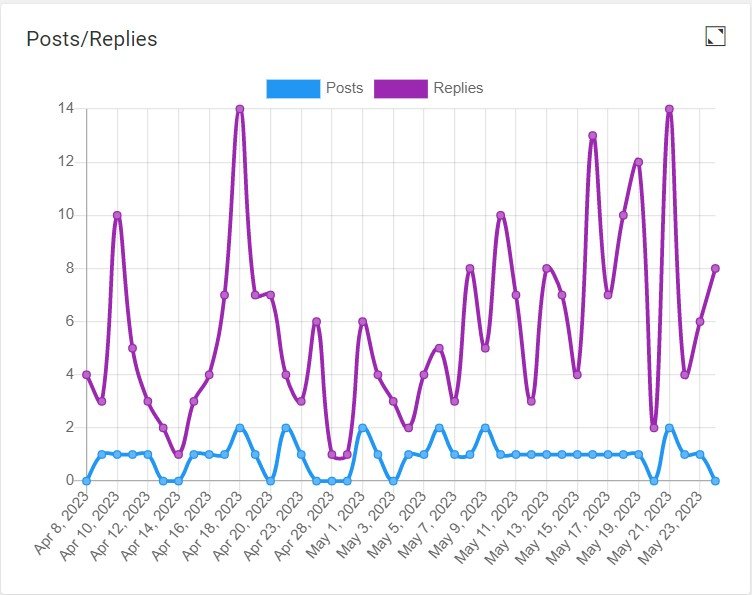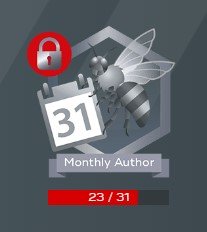 Other goals (HBD) - at the moment of writing the post with my goals I had 10 HBD and my plan was to get to 30 HBD within the next 2 months. Currently, I have 29.296 $ which means that very soon I will surpass 30 HBD, as soon as the rewards for the posts come in.

Overall, I am very happy with the achievements I made from April 15th until today (May, 24th). I am honored that I was selected to participate in this amazing initiative and I am happy that I made it all the way to the end.
Thanks to my team leader @depressedfuckup for all the support during the initiative.
Special thanks to @nkemakonam89, @vickoly, @ksam, @starstrings01, @moremoney28, @justfavour, @theycallmedan, @lazy-panda, @blocktrades and @aliento team for their support in the @newbies-hive as well as my team members who were engaging with my posts.
---
The images from the thumbnails were created with Canva
The screenshots of my stats were taken from Ecency and PeakD
---
---