Oil Painting - "The Creation of the Star"
Hello, art lovers!

"The Creation of the Star" is a painting that displays stardust forming into a star. The force of gravity in combination with the forces of the Universe helps the Star to develop itself the best it can. It helps it be the most beautiful it can be, the strongest it can be, the biggest it can be.
Creation is the process of life, constantly changing...
This painting is only giving a glimpse of that process, a single moment in the life of the Star.
¡Hola, amantes del arte!

"La Creación de la Estrella" es una pintura que muestra el polvo de estrellas formándose en una estrella. La fuerza de la gravedad en combinación con las fuerzas del Universo ayuda a la Estrella a desarrollarse lo mejor que puede. Lo ayuda a ser lo más hermoso que puede ser, lo más fuerte que puede ser, lo más grande que puede ser.
La creación es el proceso de la vida, en constante cambio...
Esta pintura solo está dando un vistazo de ese proceso, un momento único en la vida de la Estrella.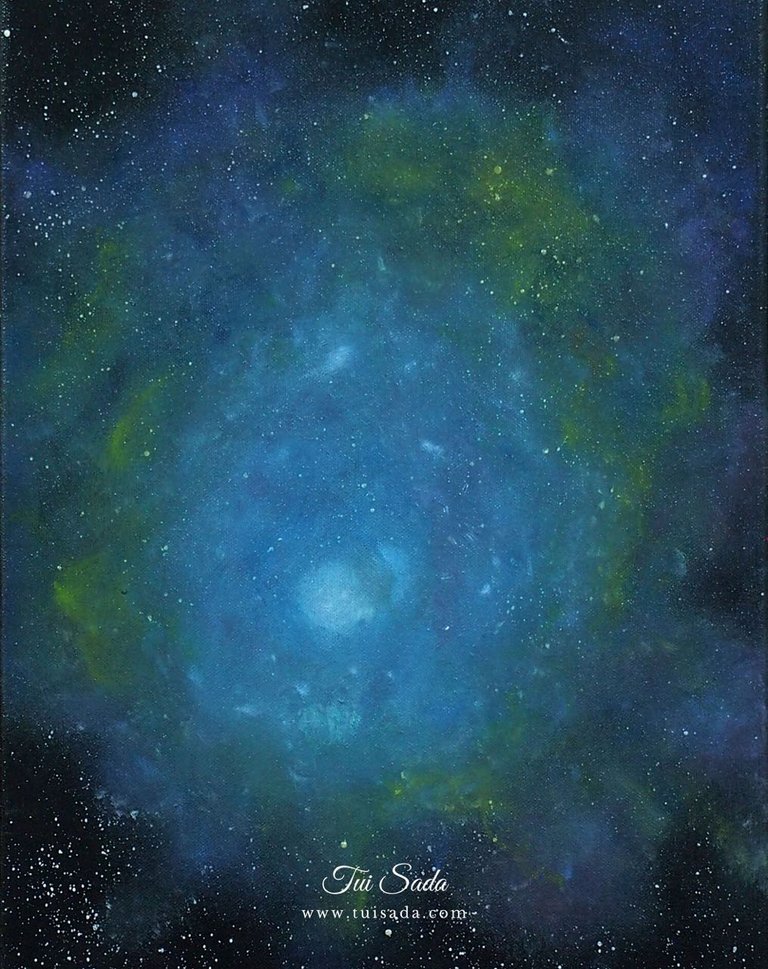 Painting, Oil on Canvas
Size: 30 W x 40 H x 1.5 D cm
The painting is not for sale, as it is part of a private collection in Croatia.

Pintura, Óleo sobre lienzo
Tamaño: 30 An x 40 Al x 1.5 P cm
El cuadro no está a la venta, ya que forma parte de una colección privada en Croacia.
---
All the text and images in this post are mine unless otherwise stated!
All rights reserved worldwide!
United Kingdom icon by Icons8
Spain Flag icon by Icons8
---
---