H.R" Giger
H.R" Giger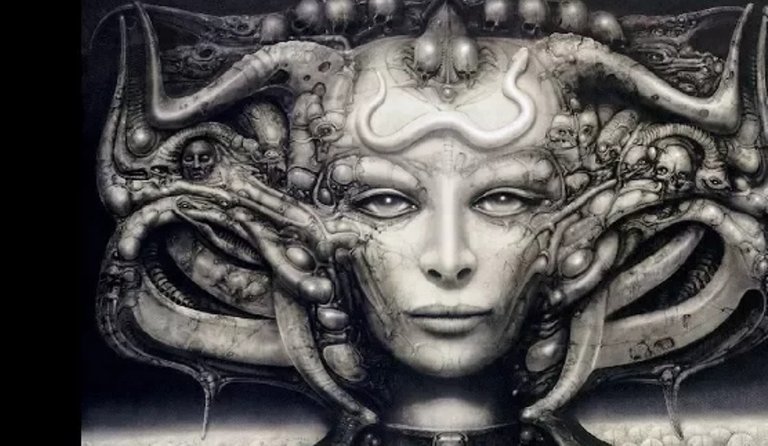 Hans Ruedi "H.R" Giger (5 February 1940- 12 May 2014)was a Swiss painter, whose style was adapted for many forms of media, including record albums, furniture and tattoos.
The Zurich-based artist was best known for airbrush images of humans and machines linked together in a cold 'biomechanical' relationship. Later he abandoned airbrush work for pastels, markers, and ink. He was part of the special effects team that won an Academy Award
for design work on the film Alien. In Switzerland there are two theme bars that reflect his interior designs, and his work is on permanent display at the H.R. Giger Museum at Gruyères.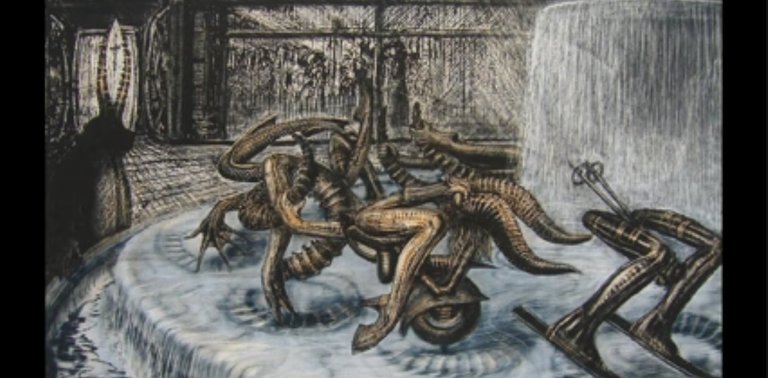 Giger started with small ink drawings before progressing to oil paintings. For most of his career, Giger had worked predominantly in airbrush, creating monochromatic canvasses depicting surreal, nightmarish dreamscapes.
However, he then largely abandoned large airbrush works.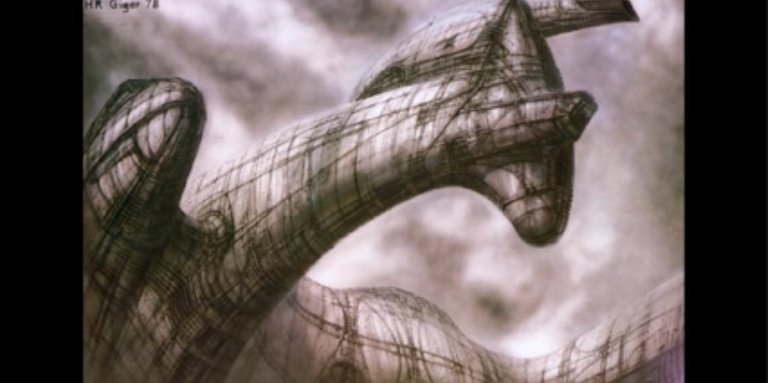 Giger's most distinctive stylistic innovation was that of a representation of human bodies and machines in a cold, interconnected relationship, he described as"biomechanical". His main influences were painters Dado,Ernst Fuchs and Salvador Dalí. He met Salvador Dalí,whom he was introduced by painter Robert Venosa. Giger was also influenced by the work of the sculptor Stanislas Szukalski, and by the painters Austin Osman Spare andMati Klarwein. He was also a personal friend of Timothy Leary. Giger studied interior and industrial design at the School of Commercial Art in Zurich (from 1962 to 1965)and made his first paintings as a means of art therapy.
Giger is often referred to in popular cuture, especially in science fiction and cyberpunk. William Gibson (who wrote an early script for Alien 3) seems particularly fascinated:A minor character in Virtual Light, Lowell, is describedas having New York XXIV tattooed across his back, and in ldoru a secondary character, Yamazaki, describes the buildings of nanotech Japan as Giger-esque.
In addition to his awards, Giger was recognized by a variety of festivals and institutions. On the one year anniversary of his death, the Museum of Arts and Design in New York City staged the series The Unseen Cinema of HR Giger in May 2015.
---
---