I Am #AliveAndThriving Today | #IAmAliveChallenge Hive Daily Journal Entry: Day #11 - Even on the Rough Days, I'll Do My Best - Seaview, Lower Puna, Far East Big Island, Hawai'i - Sunday, August 7, 2022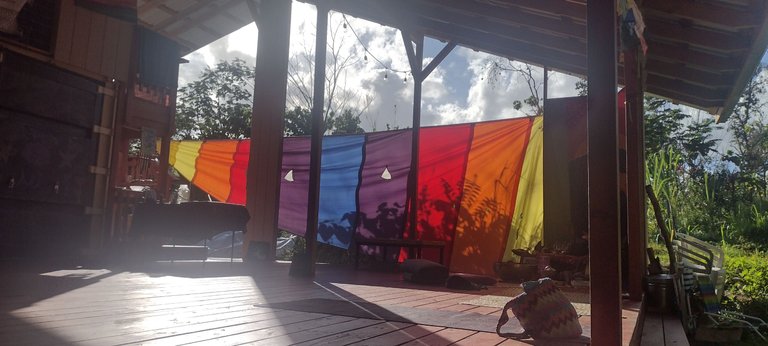 The beginning of these posts was my My Life Just Hit a Brick Wall at High Velocity, on the Cusp of My 50th Birthday: Mid Life Crisis 101 post. I link that post because I want to give my readers some useful context for what I write in these posts.

Warm greetings all! 🙏 💚
Some days I can say are good days. Others, like today, (at least outwardly) not so much. A week ago today, last Sunday, was my Un-Birthday. The opposite of a joyful experience. Today is also two weeks since Kaï broke up with me. It's supposed to be Sunday Funday here in Lower Puna, and for Kaï it is. She went to ecstatic dance with her new partner, stopping off at The Sanctuary of The Blue Dragon only long enough to grab some things, and drop off the car so I could go run errands in Pahoa, to refill two propane canisters, and pick up two racks of shaker coconuts.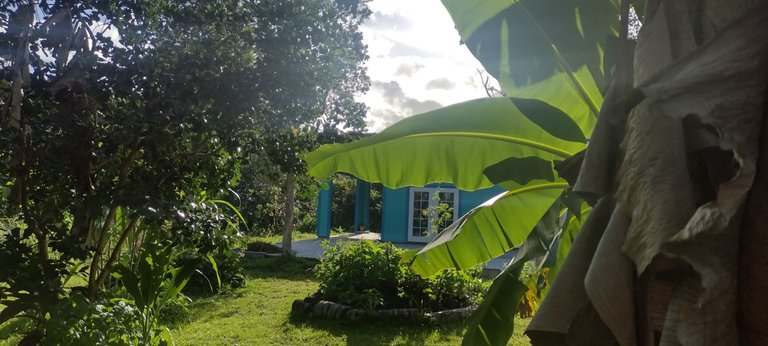 It still hurts so much how things are between Kaï and me now. She wants to stay close friends, but the thought of her with someone else still feels like a dagger in myv heart. I told her I don't want to know anything about her new partner. Not his name. Nothing. I truly wish I could handle this better. So Kaï went to dance with her new partner (she doesn't like when I call him my replacement), and I went to do the errands in town (after I calmed my system enough to drive).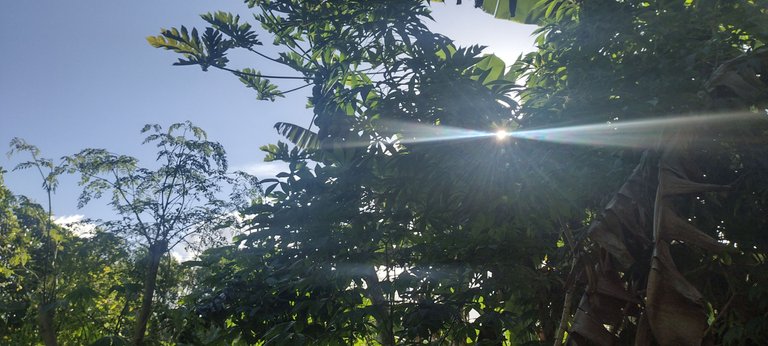 After returning to the Sanctuary, and unloading the coconuts and propane, I had nothing to 'do'. I wanted to go out to the beach, and maybe the Lawn, but I didn't go because I didn't want to see Kaï and her new partner together. So I basically I stayed 'home' and spun in my pain most of the day. I feel quite embarrassed and ashamed to say that here, but if I'm going to use these posts as a journal or diary, then I have to be real, and express how I actually am, and what I actually feel.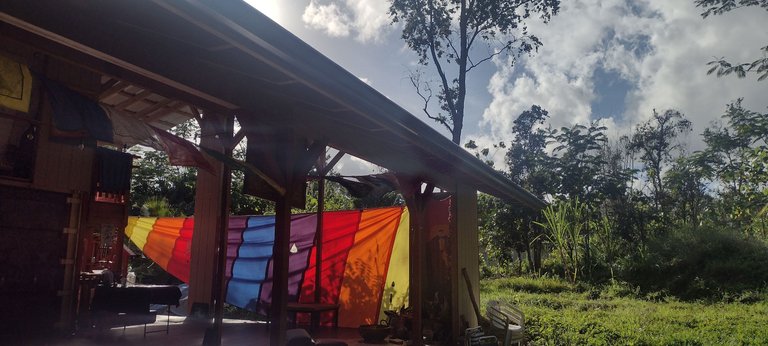 As I mentioned in my post yesterday, I have to fill out a very long and detailed application for La'akea, where I may be moving at the end of the month. It's important that I do this, but I can't even remotely remotely focus on it presently. Broken hearts make 'doing things' really quite difficult. I have to get myself together again to get the application done and submitted as soon as possible, to make moving there possible by the end of August.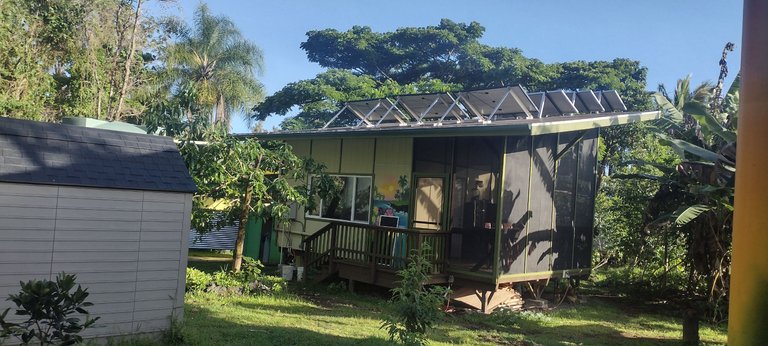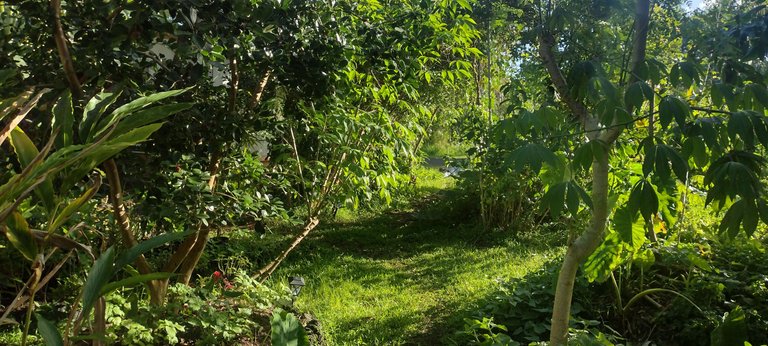 Even though I felt pretty bad, and wasn't able to enjoy or have fun today, for the most part, I did do a few useful, helpful, beneficial things for myself. I made myself a delicious superfood smoothie. I did a short spinal flexibility practice, which always helps. I stretched. I meditated. I did some cross-integration tapping, to help remove the emotional charge (I do this one a lot). I also walked around the property, to see if I felt any impetus or motivation to do anything at all. I did my best to actually appreciate the copious beauty around me.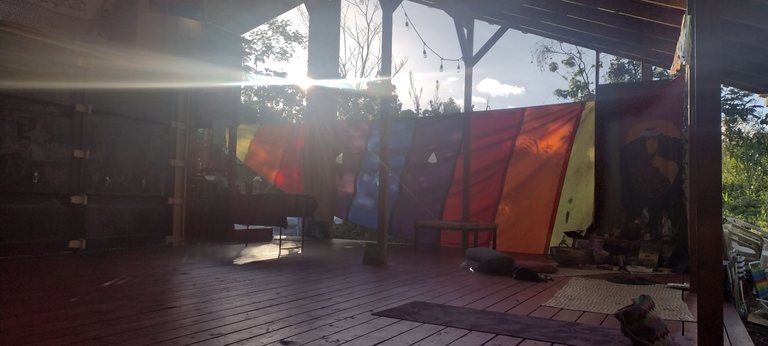 One other very beneficial thing I did today was to make myself a big batch of one of my medicinal tea blends. It's one that always helps me regain balance and feel better. I'll drink a large cup or two tonight, then I'll sip it all day tomorrow. My body thrives on plant juices in water, that is for sure sure.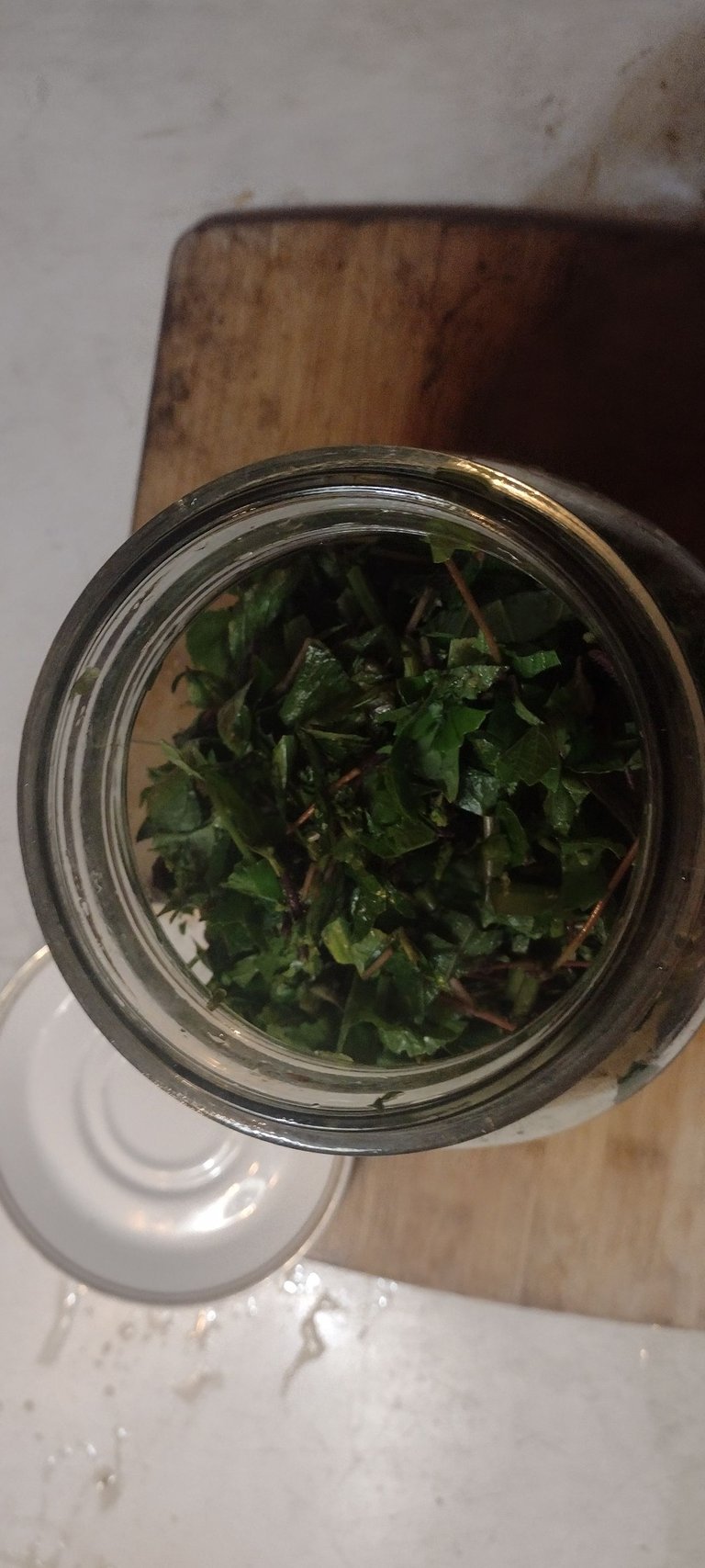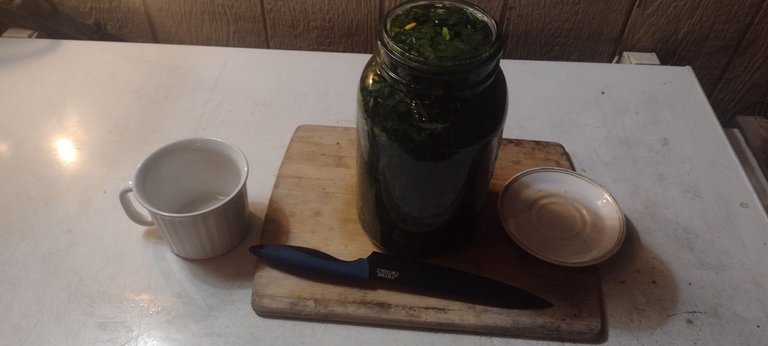 I apologize for this not being perhaps the most uplifting post. It's been a rough day for me, at the end of a very difficult two weeks. I just have to keep doing my best in each moment. I'm going to say good night for now and enjoy some of my wonderful medicinal tea. 🙏 💚
All photos were taken with my Motorola G Power Android Phone.

Thank you all so much who have helped me get to where I am today, and allowing me to share more of the beauty and magic from my life and my world with you, and for your continuous appreciation and support! I am truly deeply grateful! 😁🙏💚

If you'd like to find me on other alternative platforms where I have accounts (I spend most of my time here on Hive), click on this signature image below to go to my LinkTree page.

If you'd like to send me a BTC Lighting Tip (made possible by the fantastic work of brianoflondon on @v4vapp), just scan the QR image below. 👇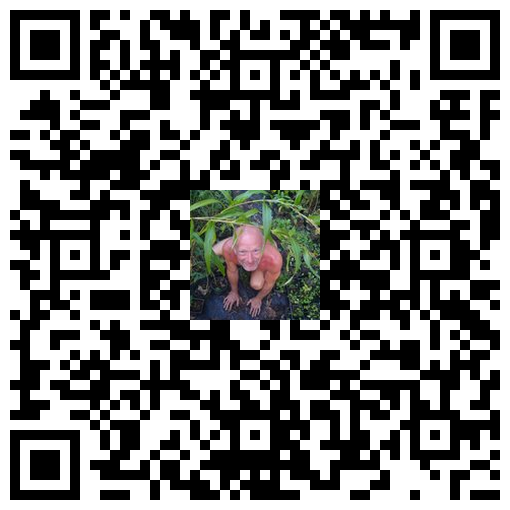 Signature image created by @doze, and the dividers made by @thepeakstudio, with all tweaked to their present form by me.

---
---