I Am #AliveAndThriving Today | #IAmAliveChallenge Hive Daily Journal Entry: Day #14 - Bio-Energetic Liberation Healing Gathering - Lower Puna, Far East Big Island, Hawai'i - Wednesday, August 10, 2022




The beginning of these posts was my My Life Just Hit a Brick Wall at High Velocity, on the Cusp of My 50th Birthday: Mid Life Crisis 101 post. I link that post because I want to give my readers some useful context for what I write in these posts.

Warm greetings all! 🙏 💚
Today (it's actually just past 10PM) I'm at a loss for what to write. I just finished with a multi-hour, multi-faceted healing gathering (Bio-Energetic Liberation) at Lolia Place (I lived at Lolia for my first seven months on the Island, and took care of it through the 2018 eruption when most of Lower Puna was evacuated), put on by a friend of Kaï's, Freely. Kaï invited, and paid, for me to go. She has experienced it before, and thought it might be helpful for me to go. I was hesitant to go, but in the end I agreed.

Freely led us through various sounding and movement practices to candle light, often playing music that he wrote, as well as a series of muscular tremor release exercises. Those were the most interesting to me, as my system responds very well to physically challenging exercises. At the end Freely played more music, while everyone laid in shivasana. The tremor release exercises were a good workout that got me sweating and got some energy moving. I couldn't motivate very much other sound or movement out of me in my present state.

I feel pretty near rock bottom of my life at the moment. Yes, there are glimmers of potentially beautiful things in the future, but I am not very able to fully appreciate them much yet. My heart is still broken, and my future is also still a big unknown.

Having expressed that, I want to thank Hive and the kind people here for supporting me through this incredibly-not-easy point in my life. Hive has provided me a much needed sense of regularity and stability in a place in my life when I really need it. While it's true that I don't have the inspiration yet to write many of the type of posts that I have in the past, I am still very active here, and have no plans of leaving, it's just that I'm struggling in my personal life presently.

Kaï so wants to stay close friends, but this hurts so much and I'm so angry. It's really challenging tonight not to spit venom with my words.

I'm going to go drink some medicinal tea, smoke my last spliff (I let my tobacco-ganja blend run out, as I think it's finally time to stop depending on it so heavily to sooth my system), and mediate to get myself calm enough to sleep. I apologize for some of these not very positive posts. I'm working to rectify that.

All photos were taken today, Wednesday, August 10, 2022, with my Motorola G Power Android Phone.

Thank you all so much who have helped me get to where I am today, and allowing me to share more of the beauty and magic from my life and my world with you, and for your continuous appreciation and support! I am truly deeply grateful! 😁🙏💚

If you'd like to find me on other alternative platforms where I have accounts (I spend most of my time here on Hive), click on this signature image below to go to my LinkTree page.

If you'd like to send me a BTC Lighting Tip (made possible by the fantastic work of brianoflondon on @v4vapp), just scan the QR image below. 👇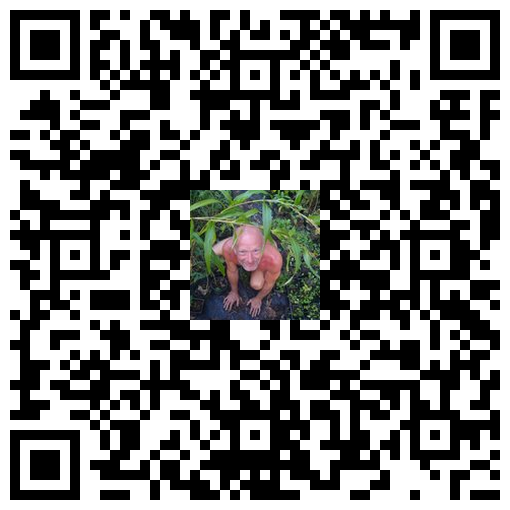 Signature image created by @doze, and the dividers made by @thepeakstudio, with all tweaked to their present form by me.

---
---