I Am #AliveAndThriving Today! | #IAmAliveChallenge Hive Daily Journal Entry: Day #15 - Big Shifts Are in the Air - Seaview, Lower Puna, Far East Big Island, Hawai'i - Thursday, August 11, 2022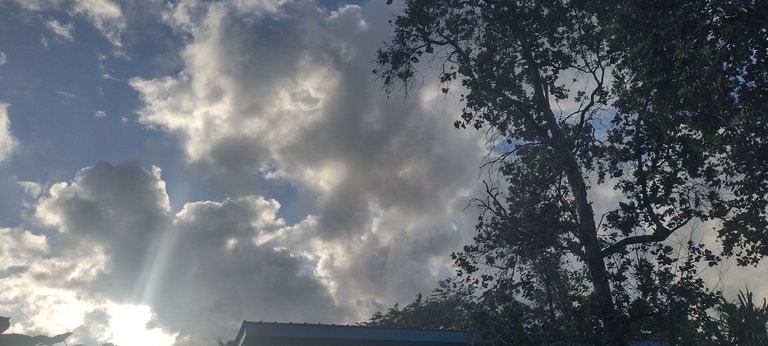 The beginning of these posts was my My Life Just Hit a Brick Wall at High Velocity, on the Cusp of My 50th Birthday: Mid Life Crisis 101 post. I link that post because I want to give my readers some useful context for what I write in these posts.

Warm greetings all! 🙏 💚
Yesterday, at the end of my 'angry' post, I said,
I'm going to go drink some medicinal tea, smoke my last spliff (I let my tobacco-ganja blend run out, as I think it's finally time to stop depending on it so heavily to sooth my system), and mediate to get myself calm enough to sleep.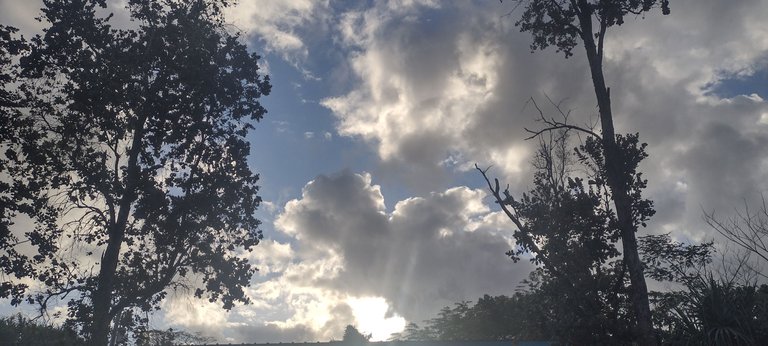 Well, that's not exactly what happened. I did drink my tea and smoke the last spliff, however, after that I was called to work with a medicinal dose of ganja, as it very often helps me to move energy and emotion more effectively. And my goodness did it help.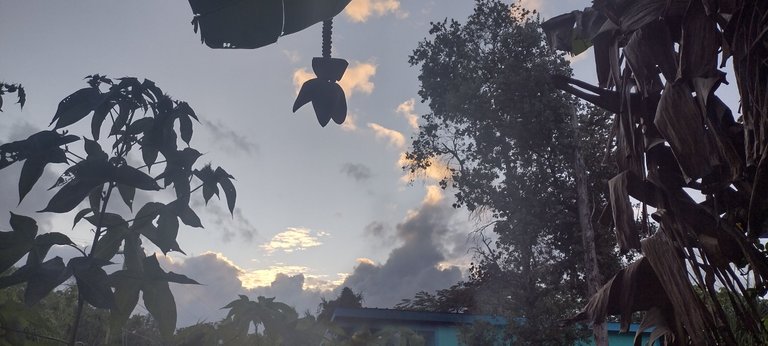 It is very difficult to put into words what I experienced. I spend multiple hours, until 1:15AM, going back and forth between deep sobbing and intuitively moving and placing my body into various stretches, positions, asanas, locks, and holds, while experiencing something like a shamanic rebirthing. I moved and stretched through the full range of my body's present capabilities. So much of the experience is beyond words, but I will say that my system always seems to know what it needs to heal, to right itself, and what happened last night went deep, as my pain was deep. I felt very different afterwards. I still do. Some big stuff healed, resolved, and reintegrated last night.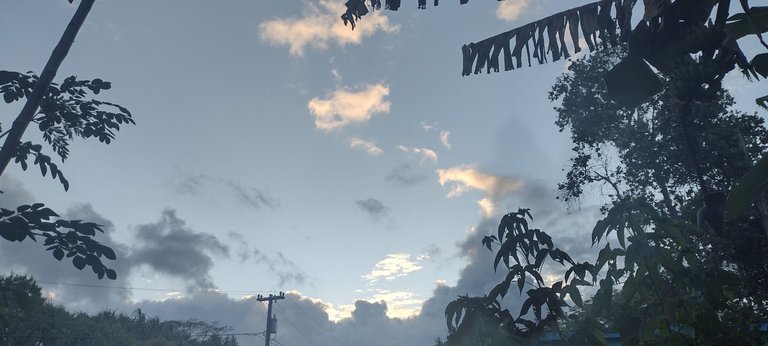 Today the feeling of having shifted something big remained throughout the day. I felt far more calm, centered, relaxed, and creative, and focused. I worked on two promotional flyers for the sessions that I do with women, and Naked Integral Practices, which I intend, and am excited to teach, soon. I've already added La'akea in the flyer info, even though I'm not living there yet. I included the flyers that I created and basically finished, for y'all to see.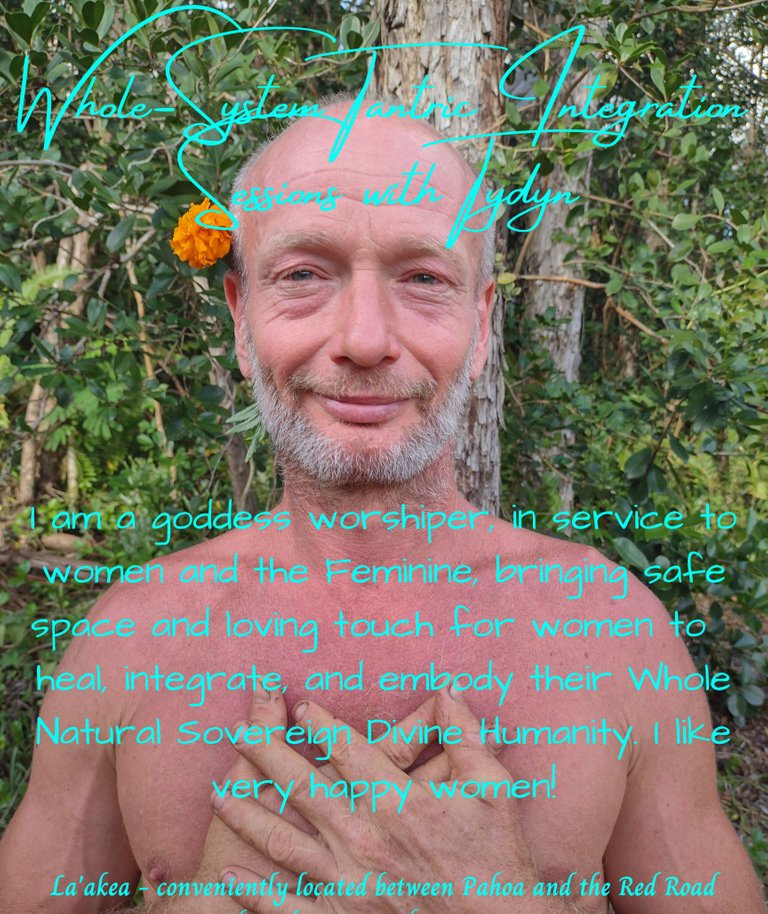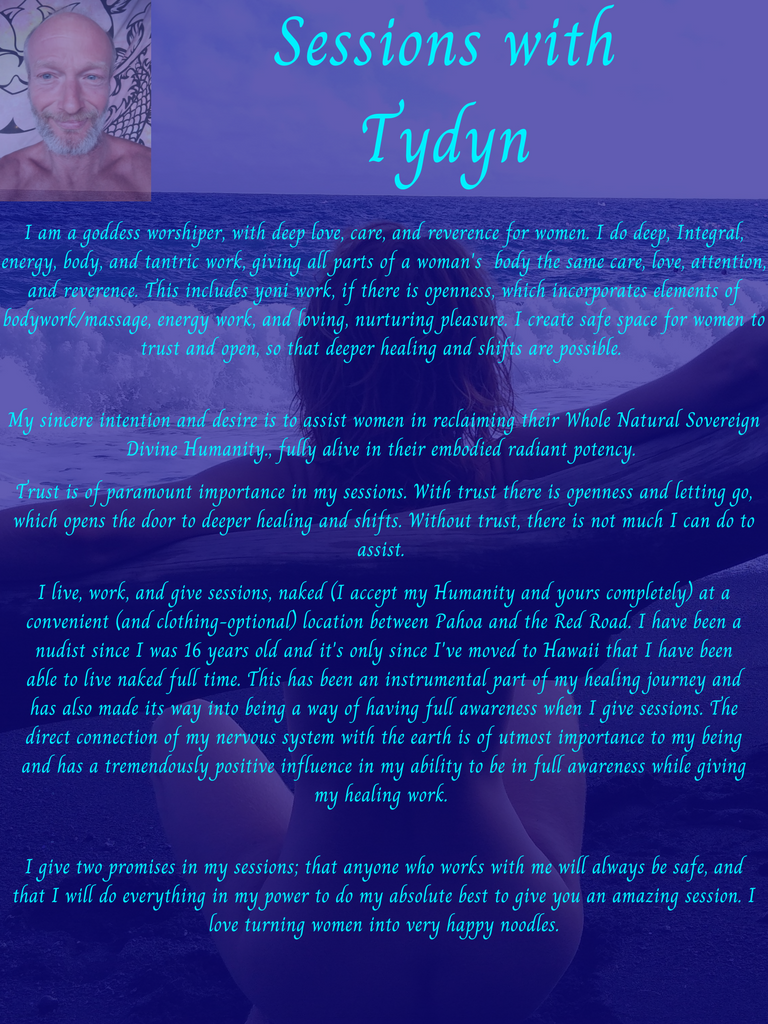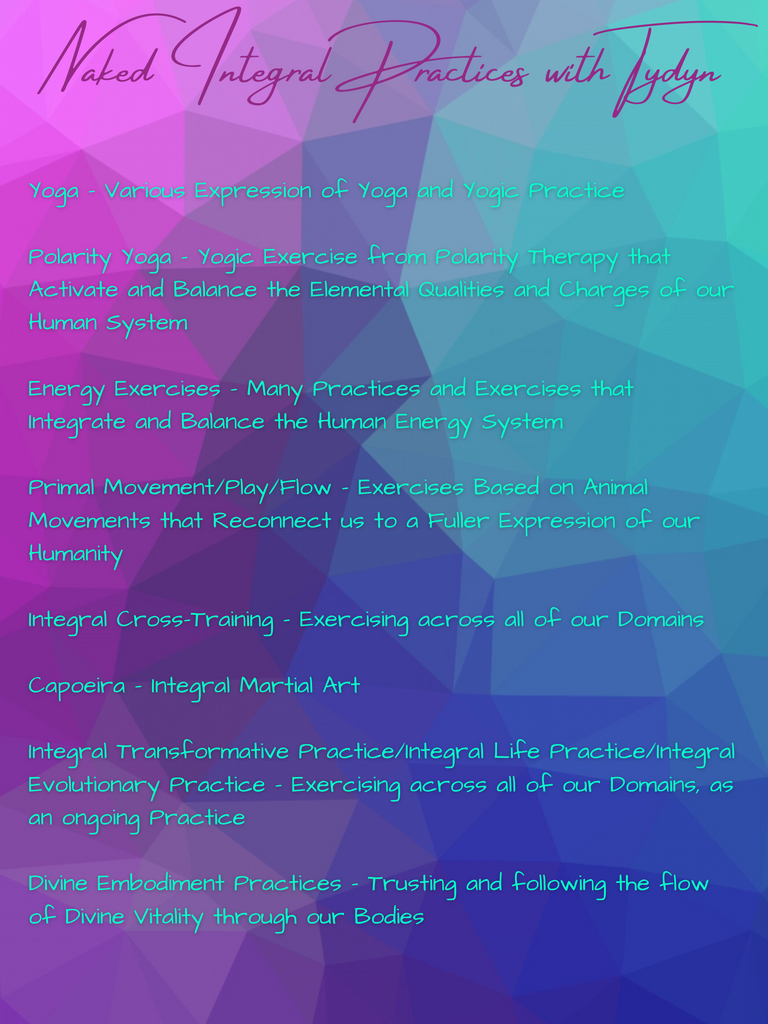 I worked in the garden today for about two hours, finishing up another planting bed, watering my plants in pots, and weeding a bit.

I also made a fire tonight, while Kaï made all of us (her, Austin, and me) nori egg wraps, with romaine, sautéed seasoned zucchini, hot sauce, and alfalfa and garlic sprouts. Super yummy, and man did it hit the spot!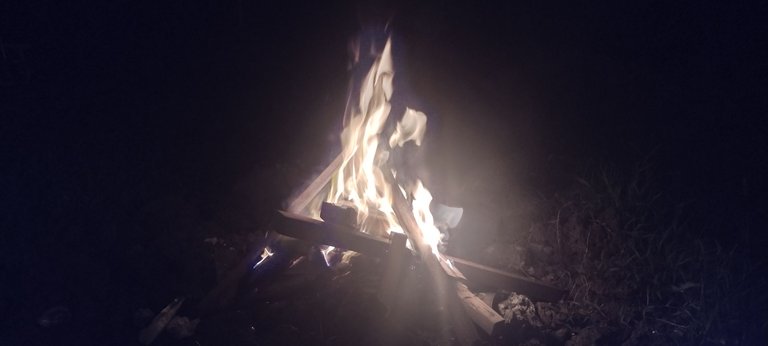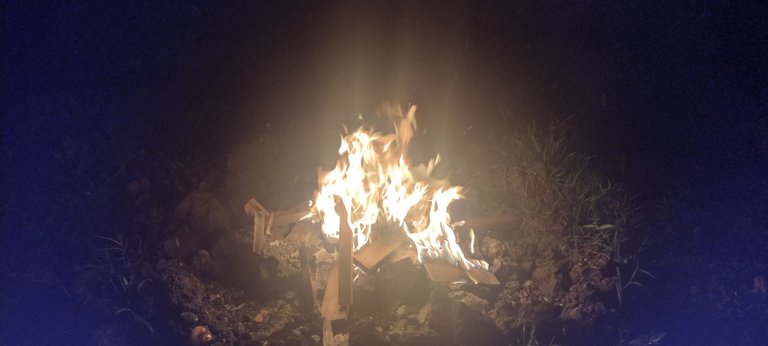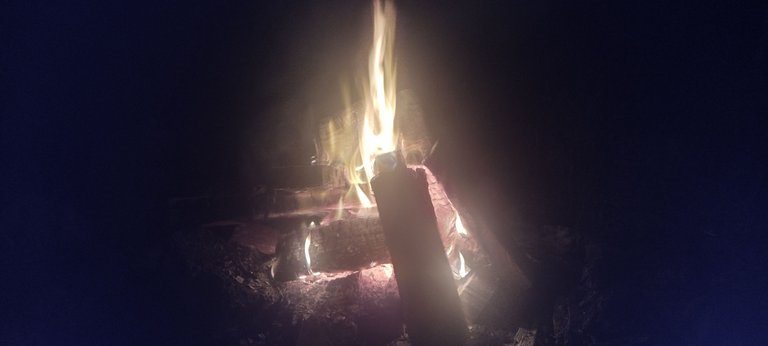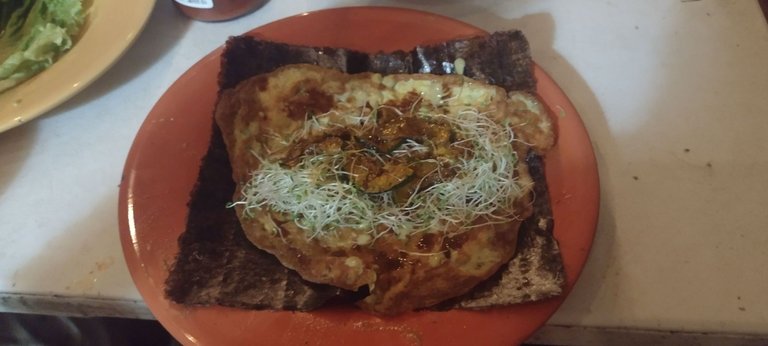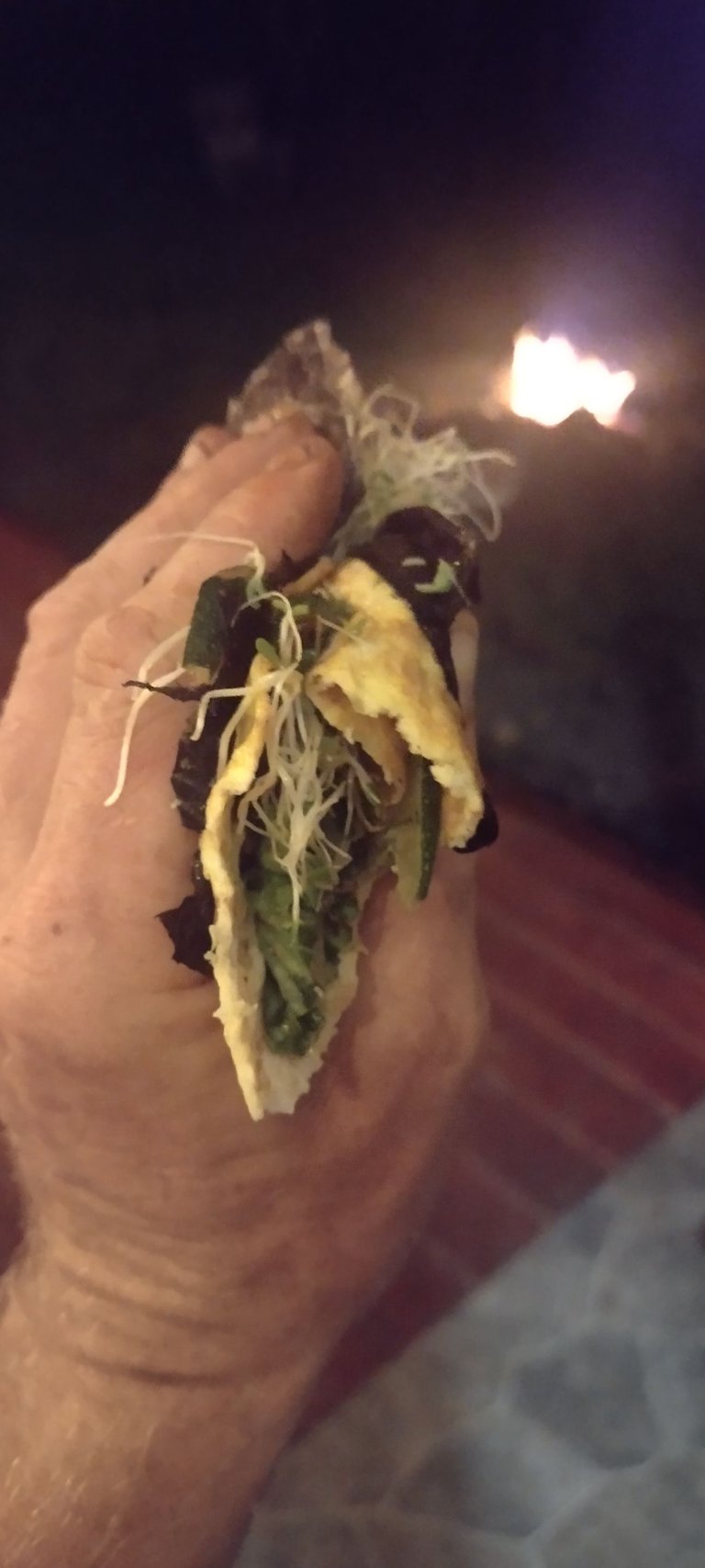 Today felt good for me, with a good balance. I'm very grateful for the big shift last night, and the greater ease with which I flowed through my day. I wish you all an exquisite evening. I'm going to wind myself down before sleep.

All photos (except my promotional flyer photos) were taken today, Thursday, August 11, 2022, with my Motorola G Power Android Phone.

Thank you all so much who have helped me get to where I am today, and allowing me to share more of the beauty and magic from my life and my world with you, and for your continuous appreciation and support! I am truly deeply grateful! 😁🙏💚

If you'd like to find me on other alternative platforms where I have accounts (I spend most of my time here on Hive), click on this signature image below to go to my LinkTree page.

If you'd like to send me a BTC Lighting Tip (made possible by the fantastic work of brianoflondon on @v4vapp), just scan the QR image below. 👇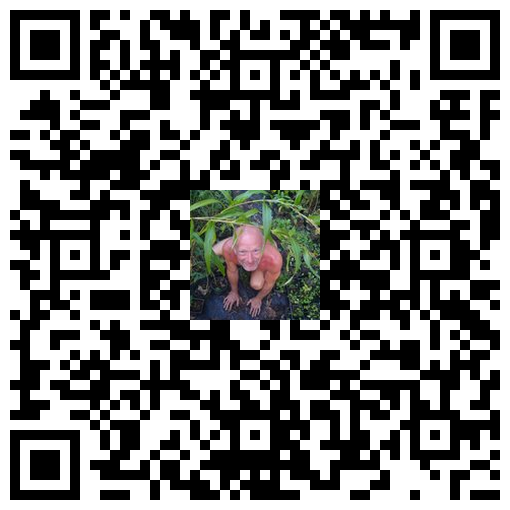 Signature image created by @doze, and the dividers made by @thepeakstudio, with all tweaked to their present form by me.

---
---