I Am #AliveAndThriving Today | #IAmAliveChallenge Hive Daily Journal Entry: Day #8 - The Beach, Lava Field, and Kilauea - East Big Island, Hawai'i - Thursday, August 4, 2022

The beginning of these posts was my My Life Just Hit a Brick Wall at High Velocity, on the Cusp of My 50th Birthday: Mid Life Crisis 101 post. I link that post because I want to give my readers some useful context for what I write in these posts.

Warm greetings all! 🙏 💚
My heart hurts so much today how things are now between Kaï and me. In this post I'm not going to focus on that, however, as my heart will probably hurt around all this for a quite a while. Instead I'm going to tell you about some lovely adventures today.

There is a woman, Sky, who is staying at The Sanctuary of The Blue Dragon with us for three days. She's never been to the Big Island, and very much wanted to see and experience as much as she could while she's here. Because of this, one of the other fellows who lives here, Austin, and I took her around a bit to show her some of amazing locations nearby.

Sky wanted to go to Kehena first, our locally beloved black-sand beach that has been traditionally clothing-optional since 1955. She'd never been to a nude beach before, but she happily got into the flow of things very quickly. Thankfully the weather was beautiful and the ocean was much calmer and smoother than it has been as of late. She wanted to go in the water, but was hesitant because of what we had we told her about how strong the currents and big the waves often are. Being a good swimmer is important at Kehena. I went into the water with her to ease her concern. We played in the water and in the sand, we did handstands and cartwheels, and shared some lovely conversation. The three of us spent a very enjoyable, though rather short, time there before we were off to our next adventure.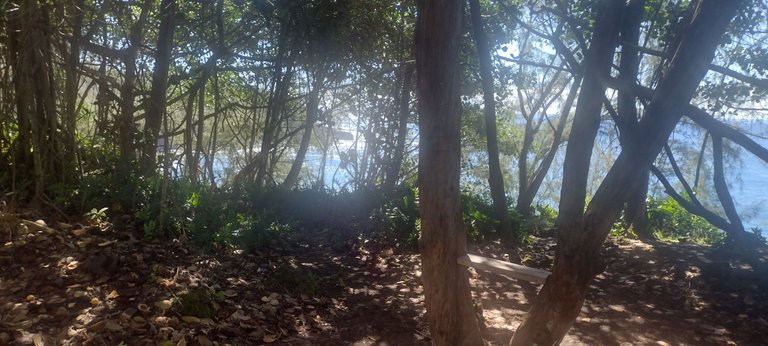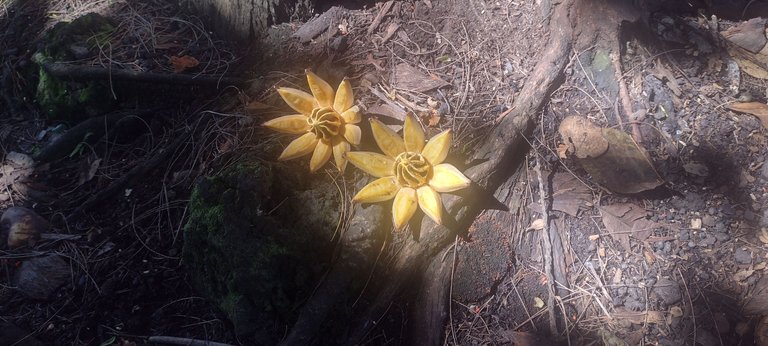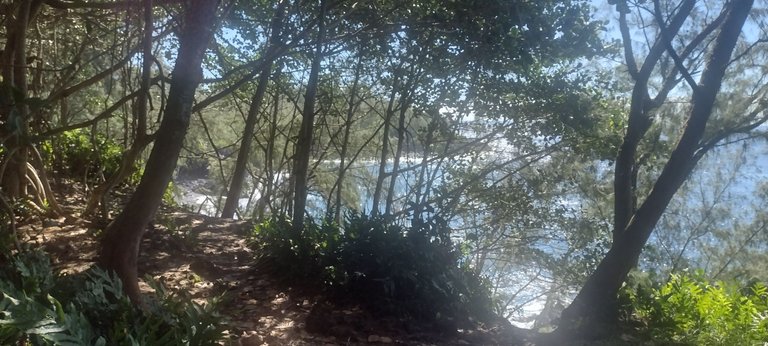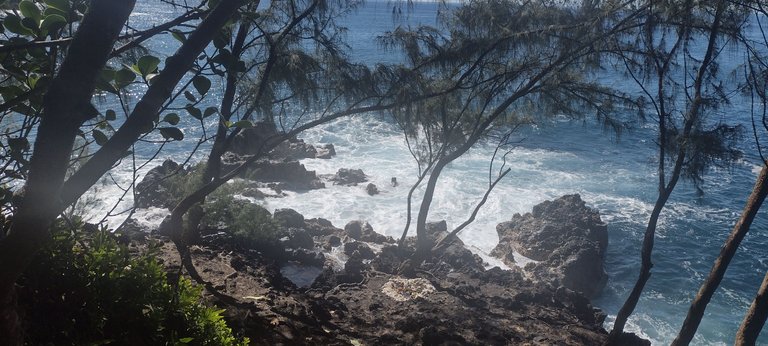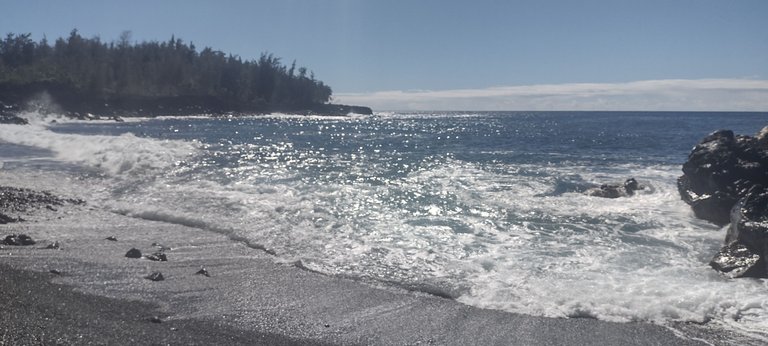 I told Sky about the massive and otherworldly landscape of the Kalapana lava fields, so she decided she'd like to see it, so off we went. Luckily the lava fields are quite close to Kehena, at the end of the Red Road. We parked along the road, and walked into this gigantic expanse of lava, all the way to the ocean. I love going out there. The forms, colors, and textures of the lava are diverse, and often startlingly beautiful. We remained out on the lava for a short while, then returned to The Sanctuary of The Blue Dragon. I assumed that this was the end of my journey today, but alas, there was more in store.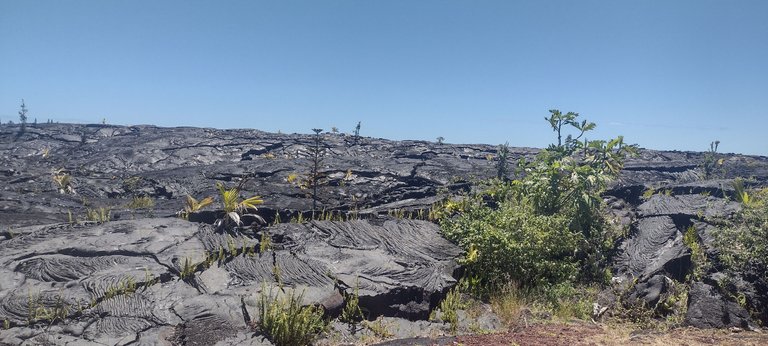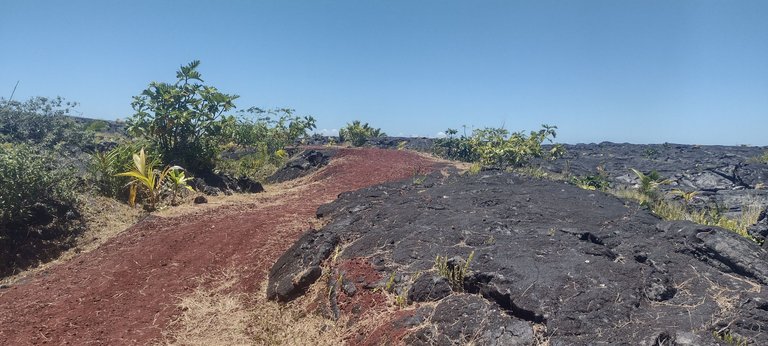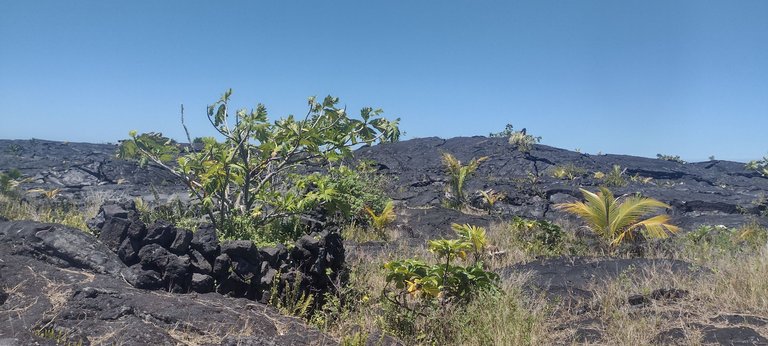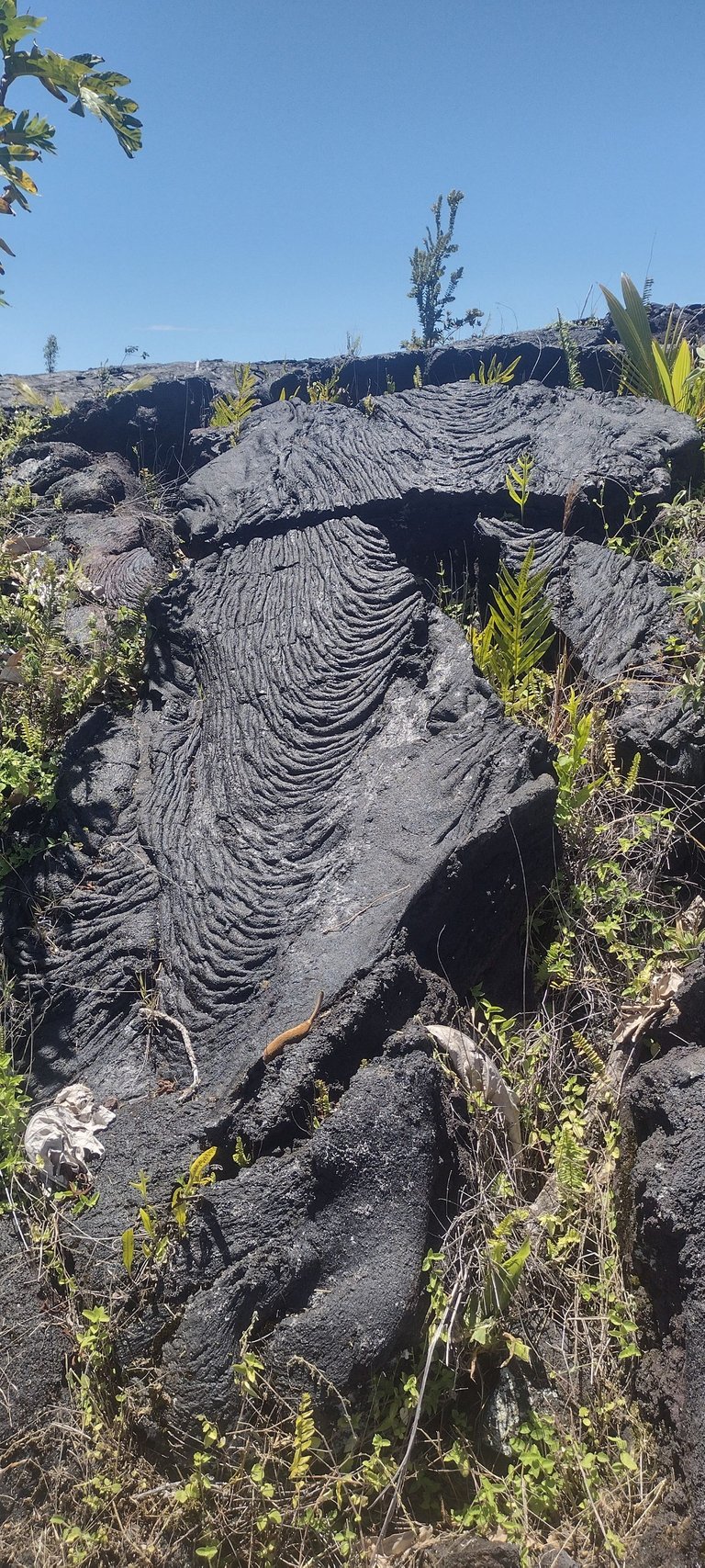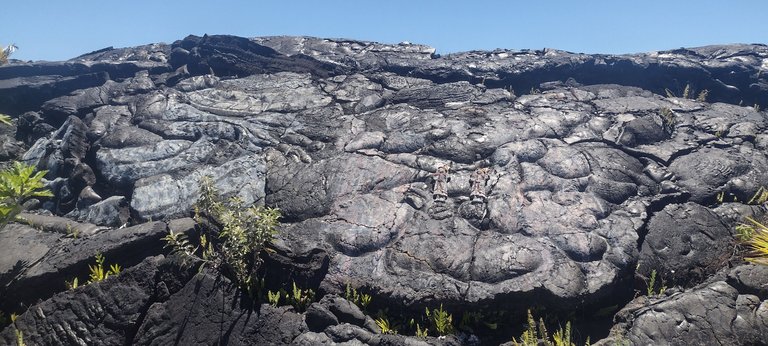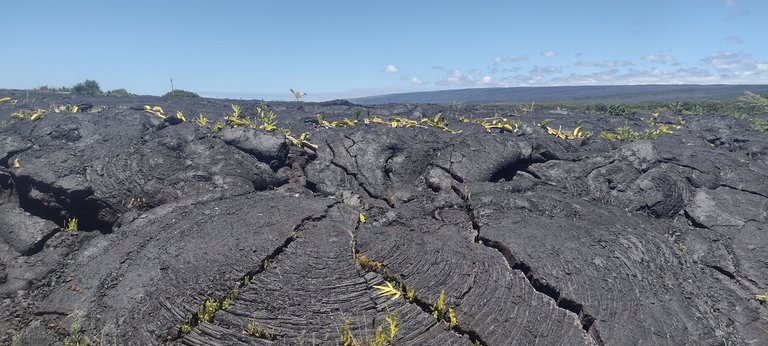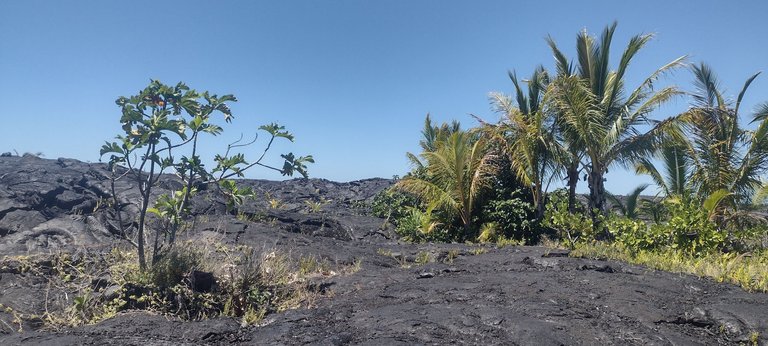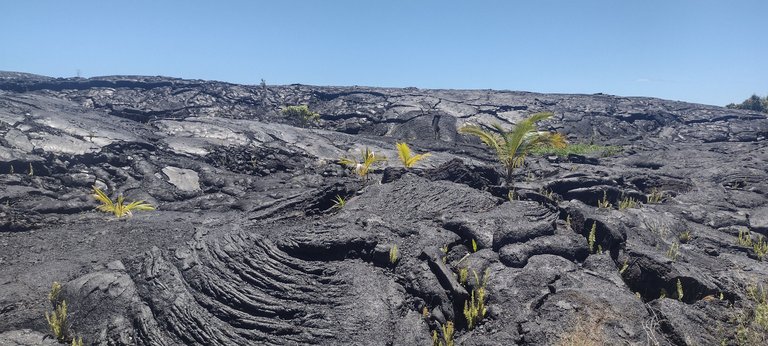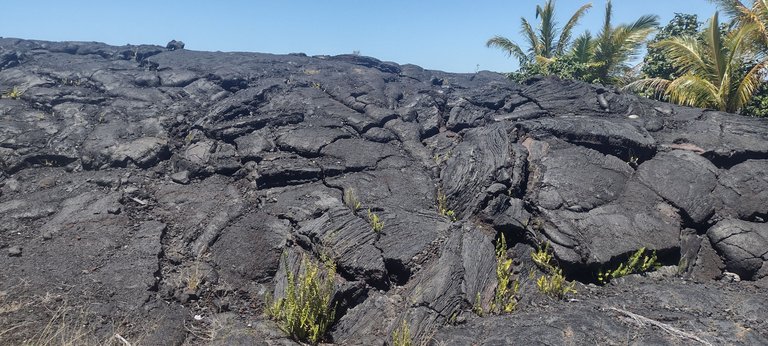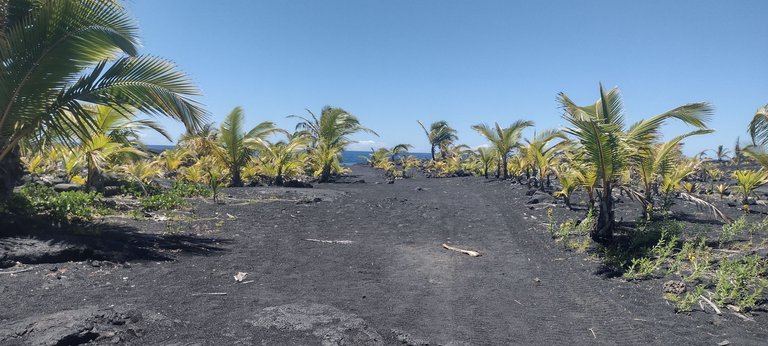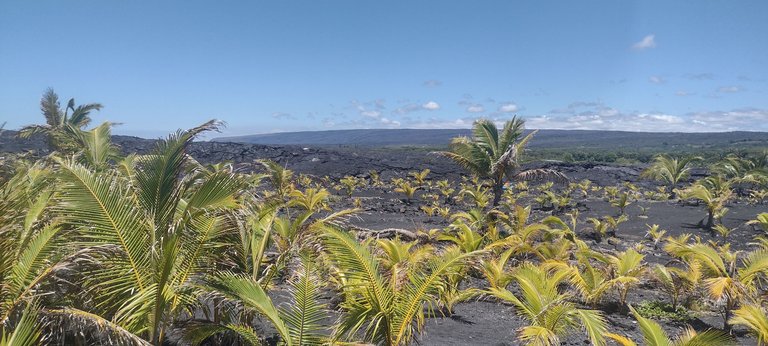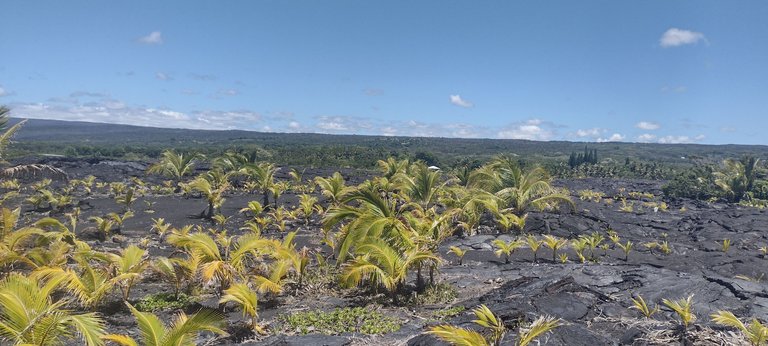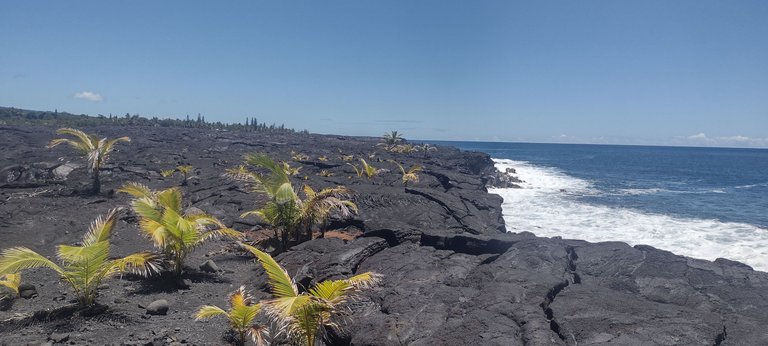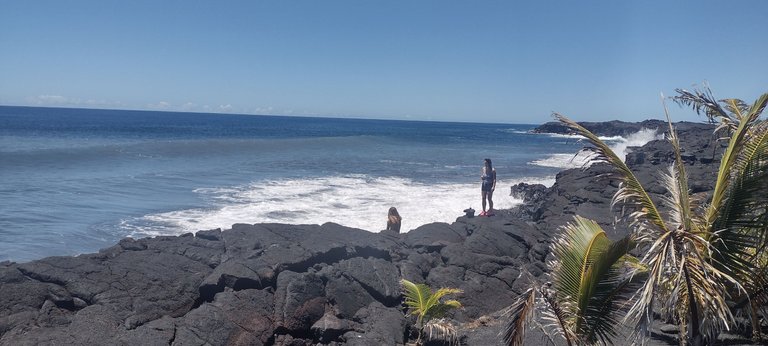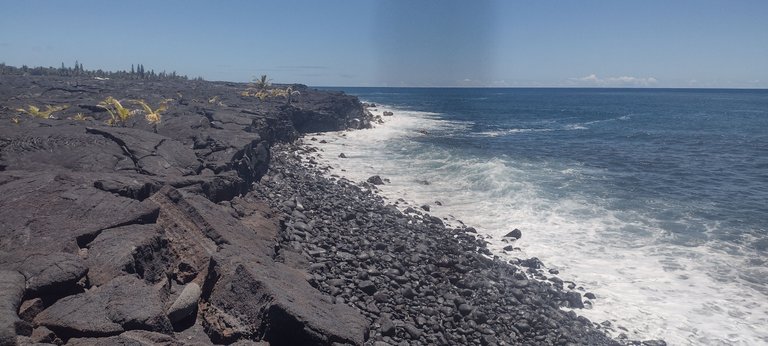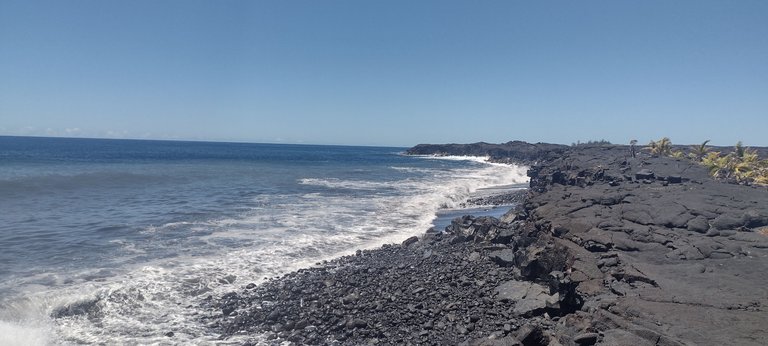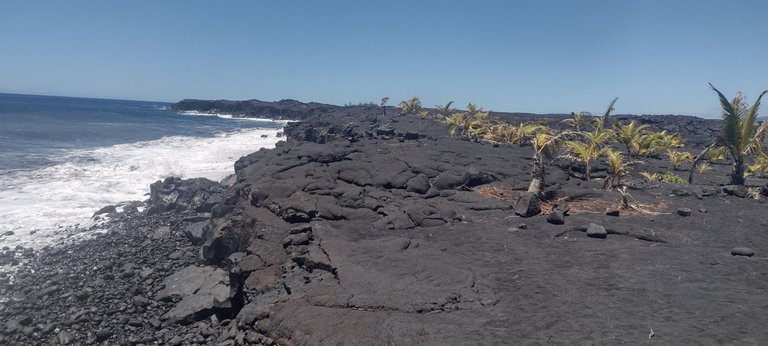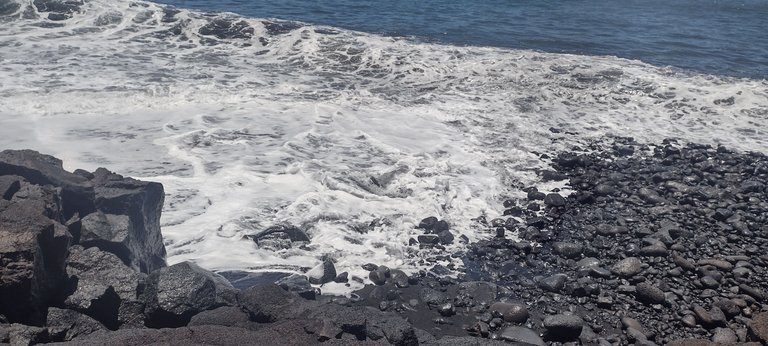 Once we were back at the Sanctuary, there was a plan formulated between Austin and Sky to go to Kilauea. At first I wasn't going to go, but with how heartbroken I was, remaining behind did not at all sound appealing, so I decided to go with them to visit the volcano. Kilauea is about an hour and a half from Seaview, at a notably higher elevation. I hadn't been to Kilauea in probably about two years, so it was nice to pay it another visit. We saw the caldera from two different sides, with the second spot providing much better views. It was pretty cloudy most of our time there, but rays of sun began to break through the clouds when we were at the second site. Pretty soon, there were many gorgeous sunbeams reaching the floor of the caldera, which was simply stunning. While it's not very apparent in the photos, there was visible flowing lava lake in the middle of the caldera. We stayed here until just before sunset, then made our way back to the car to head back to Seaview. One of the treats of this trip was finding and nibbling on yellow Himalayan raspberries!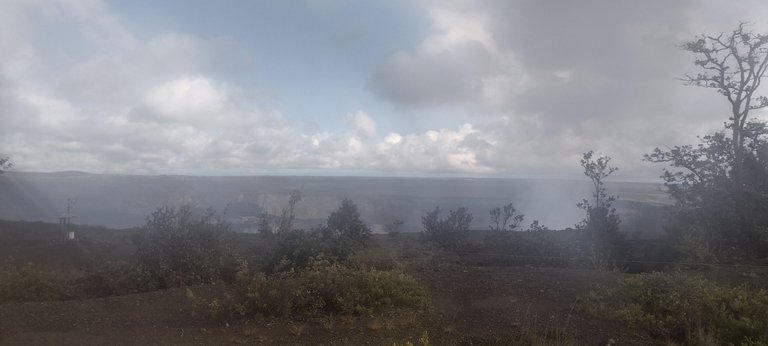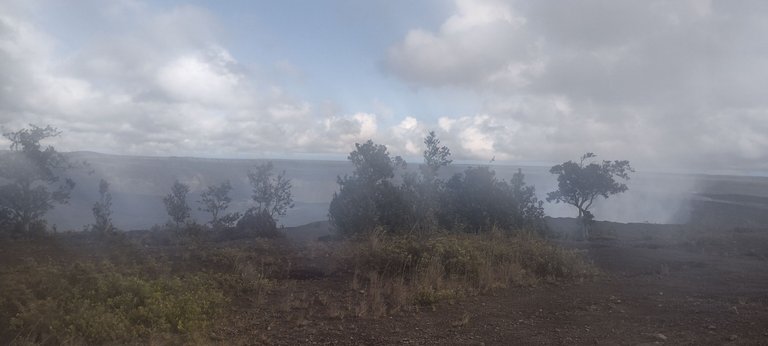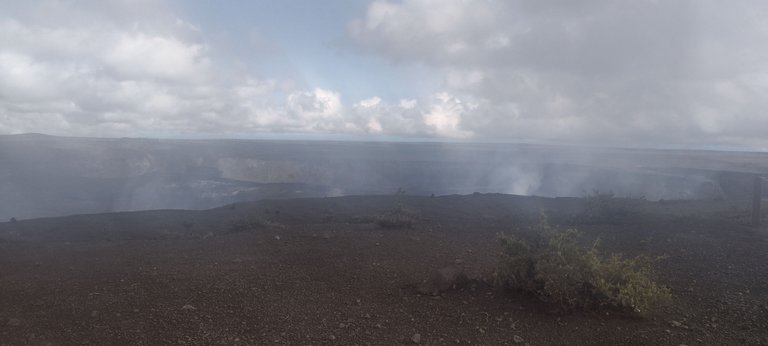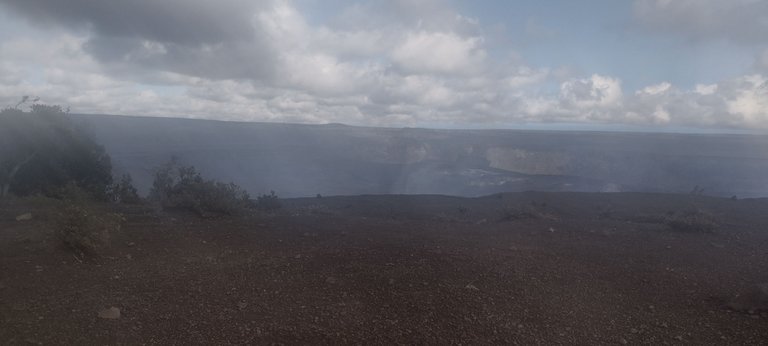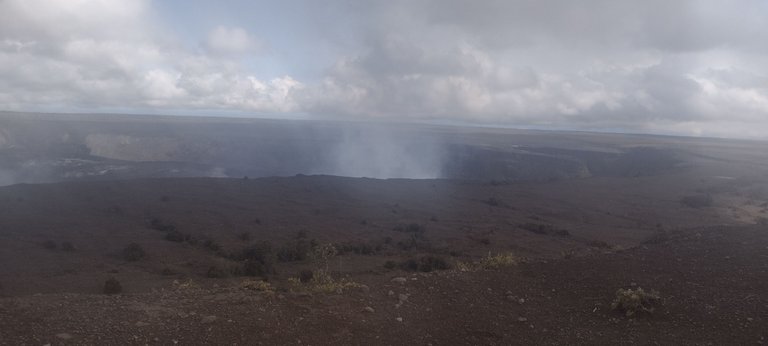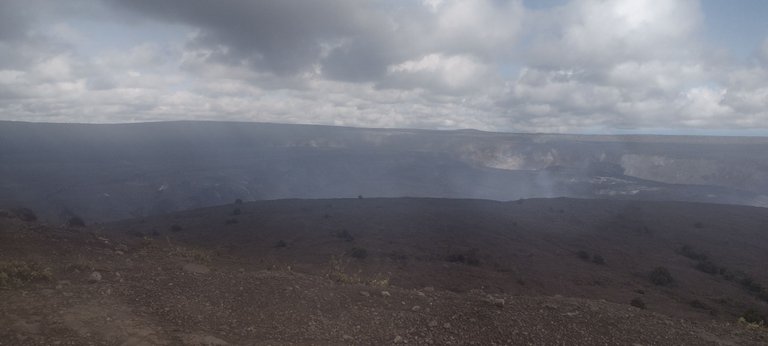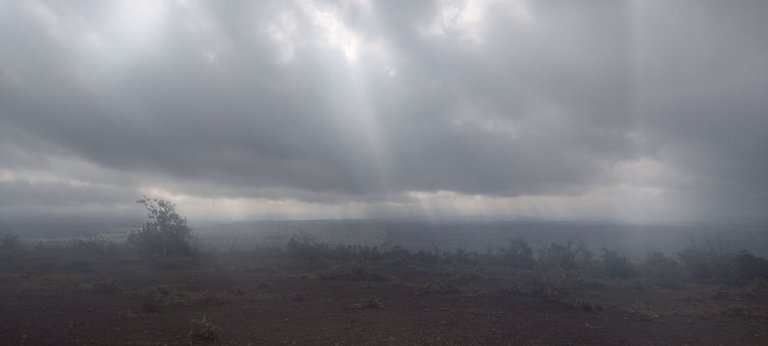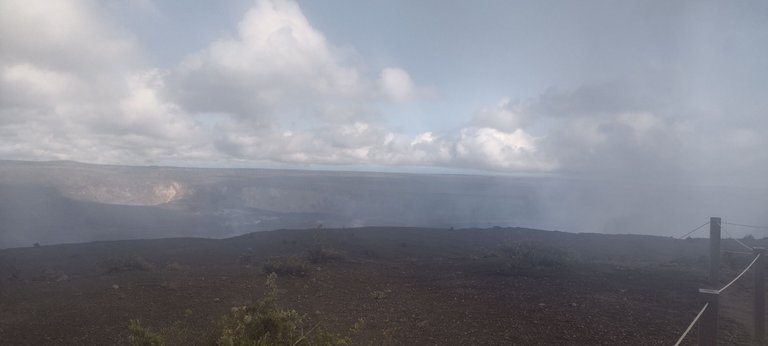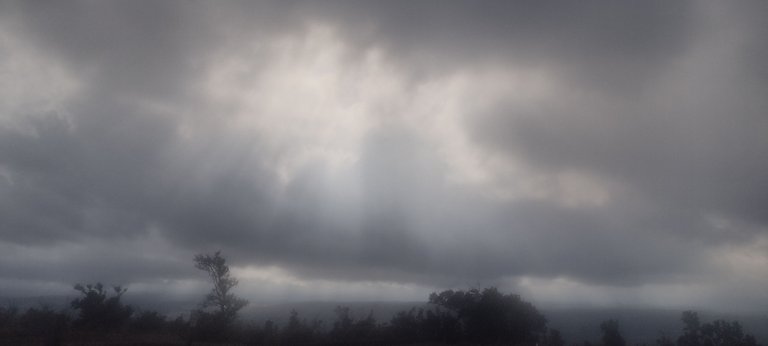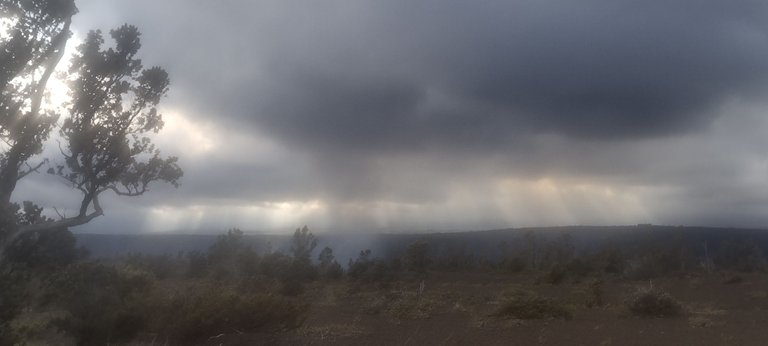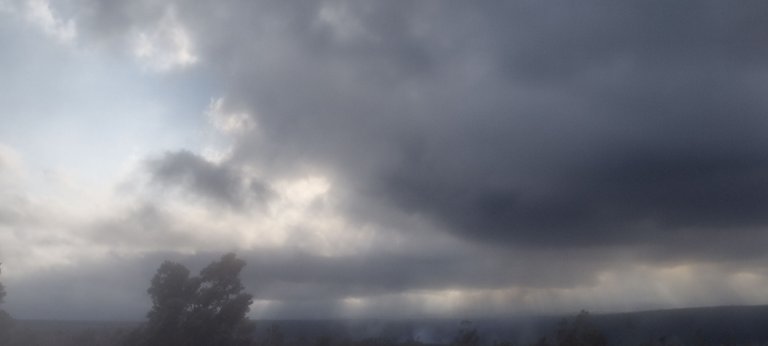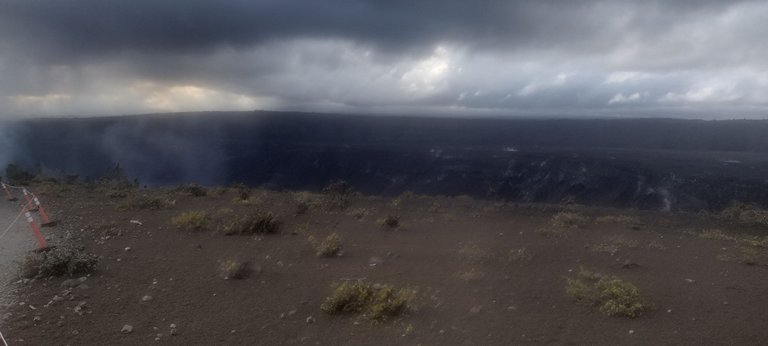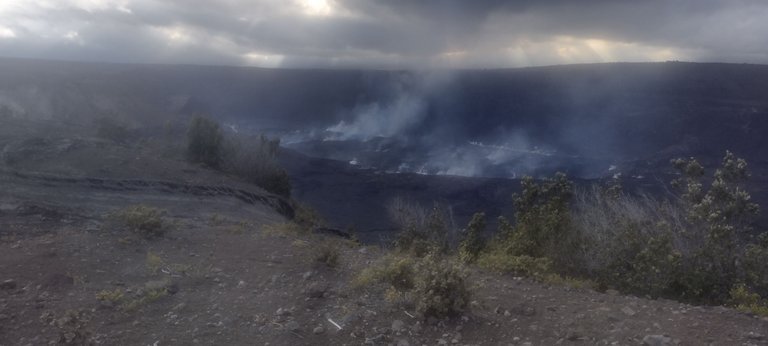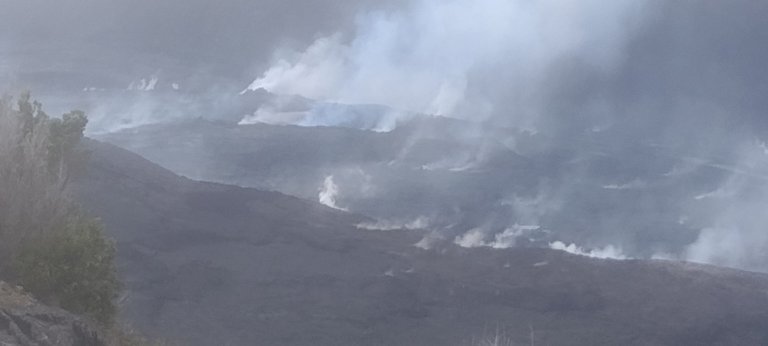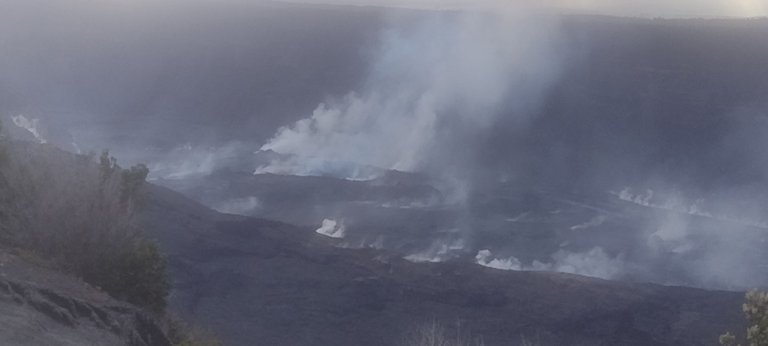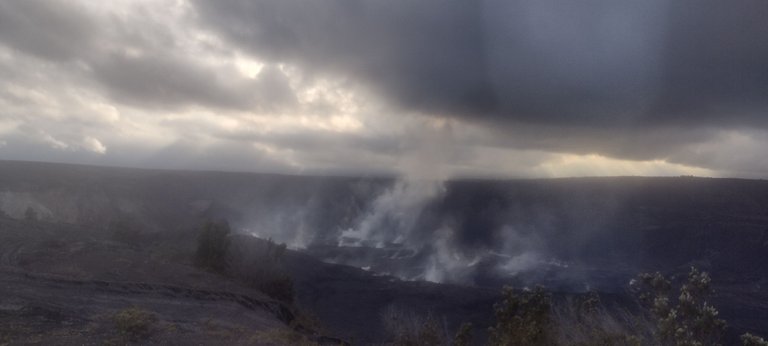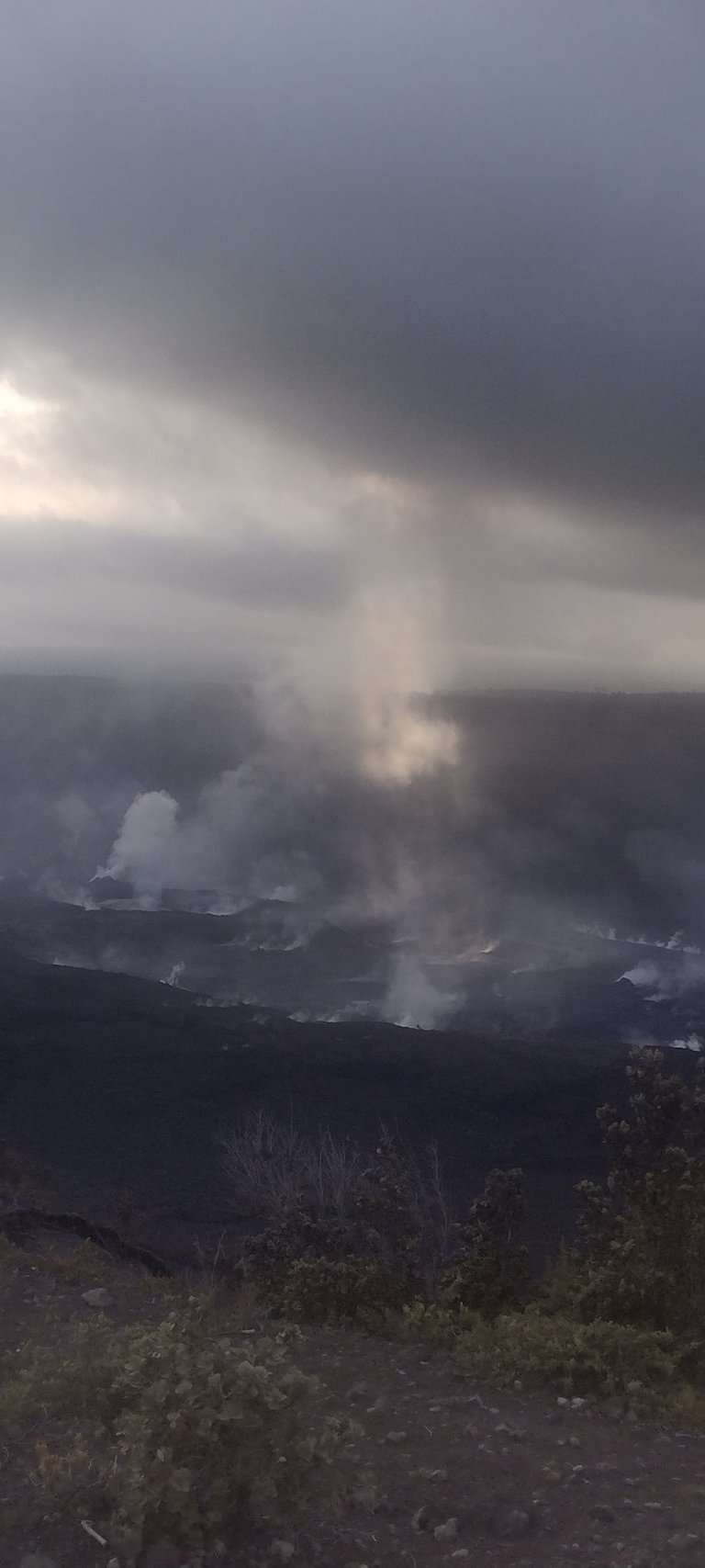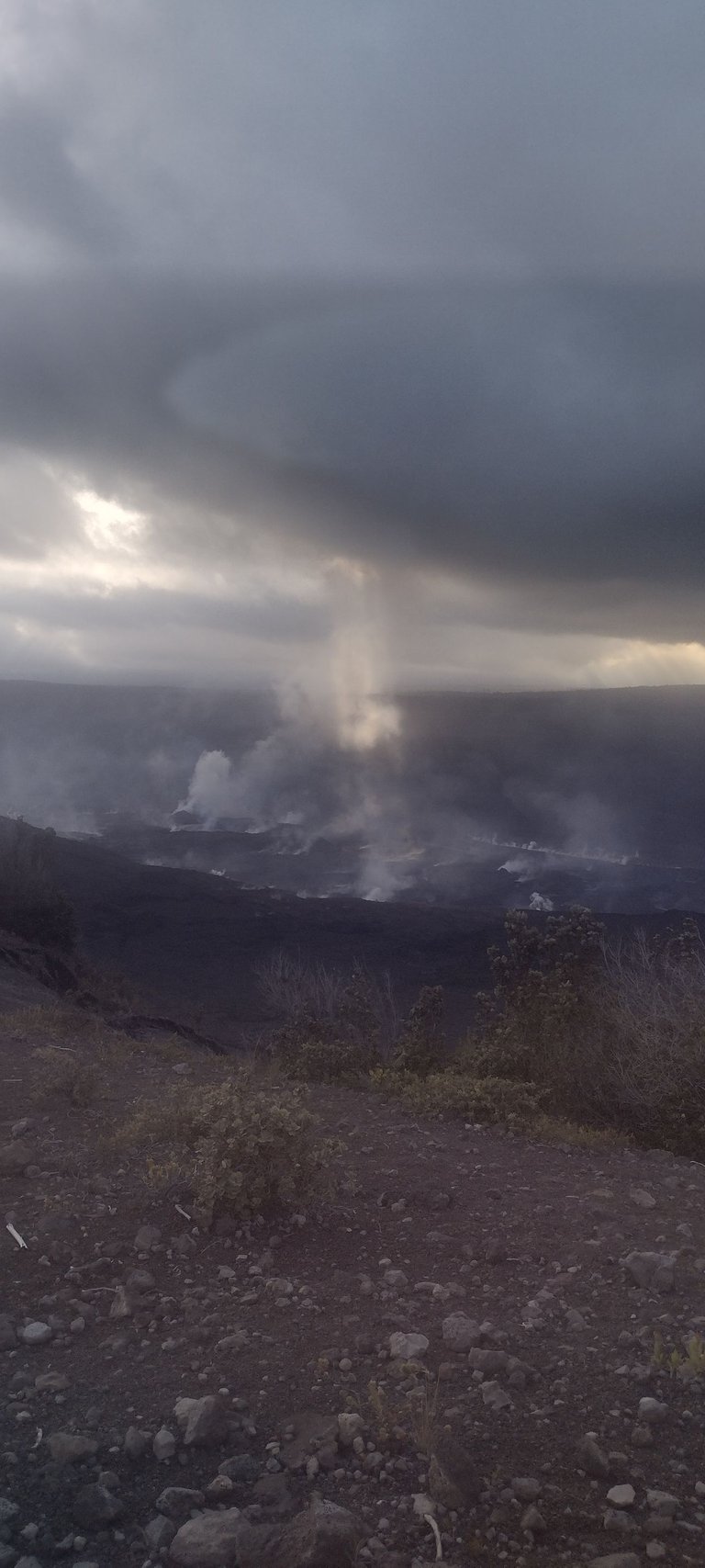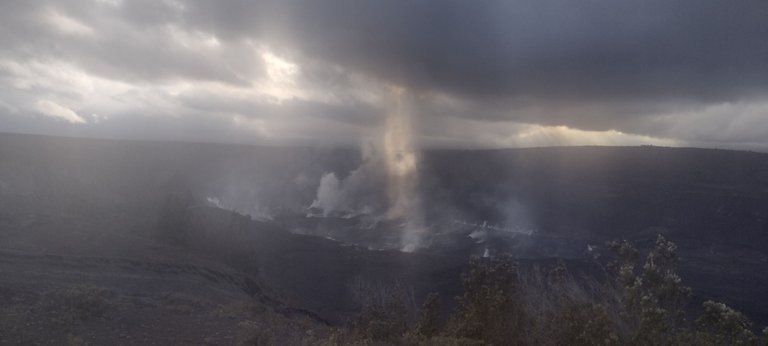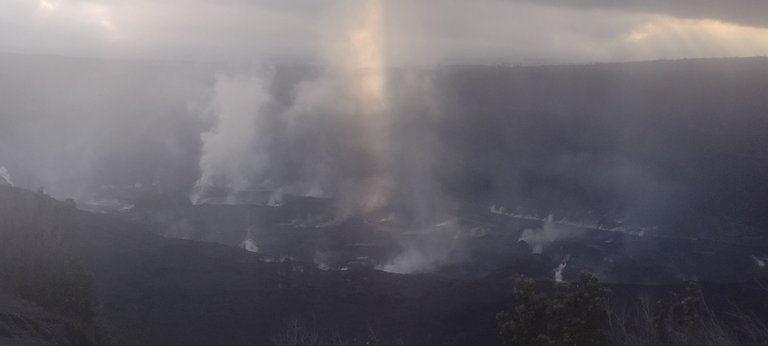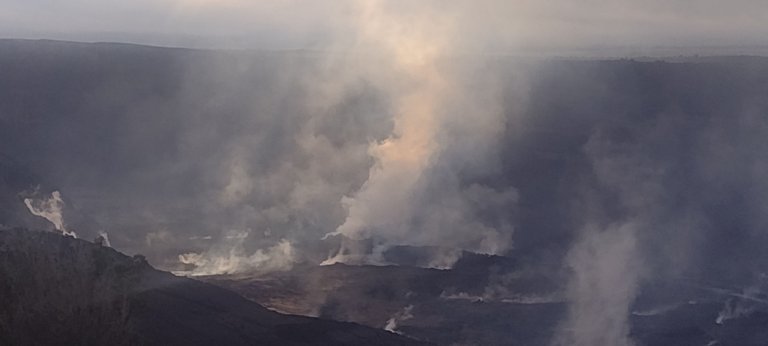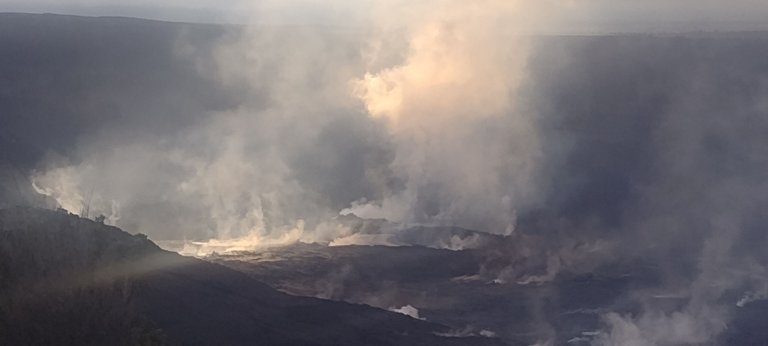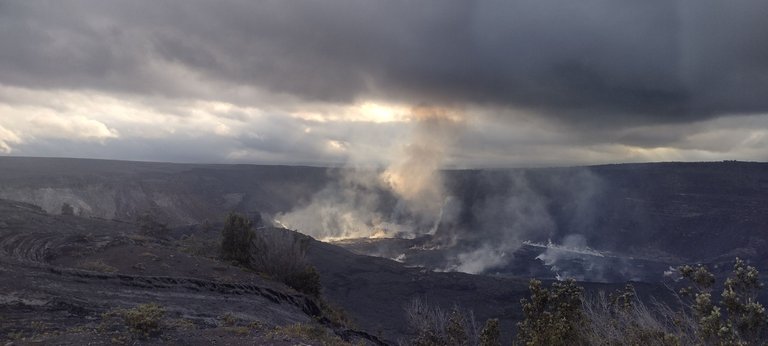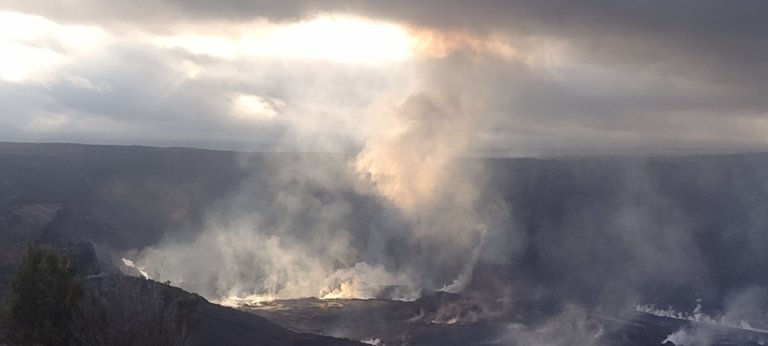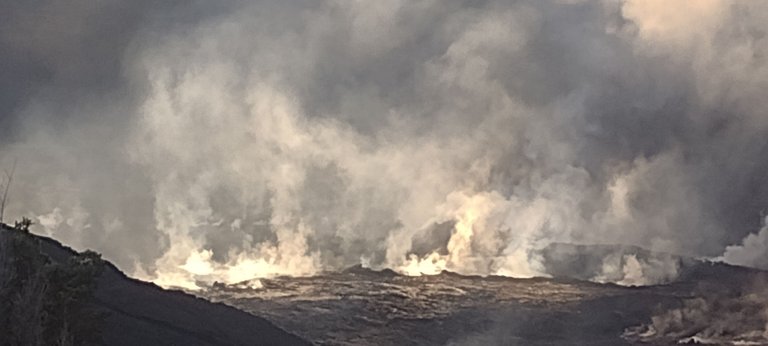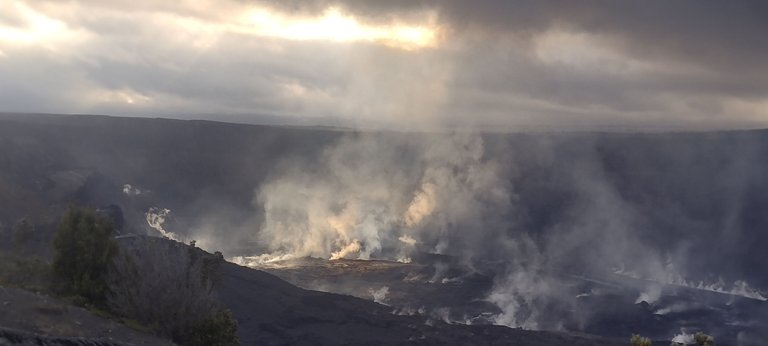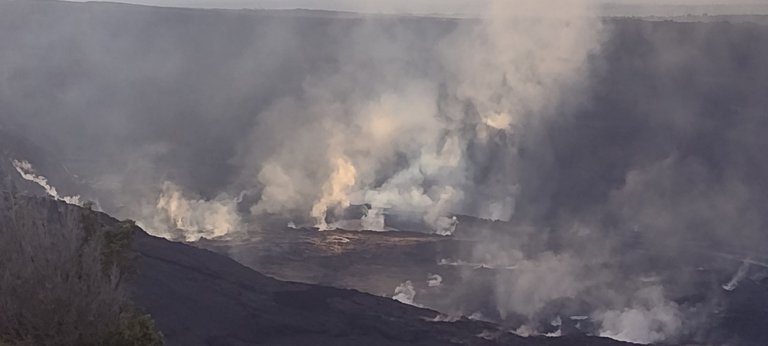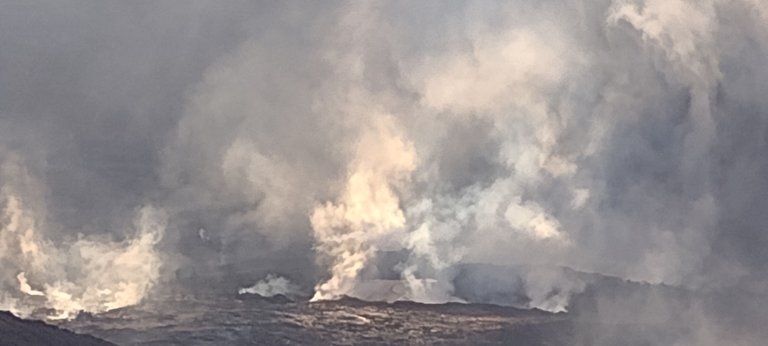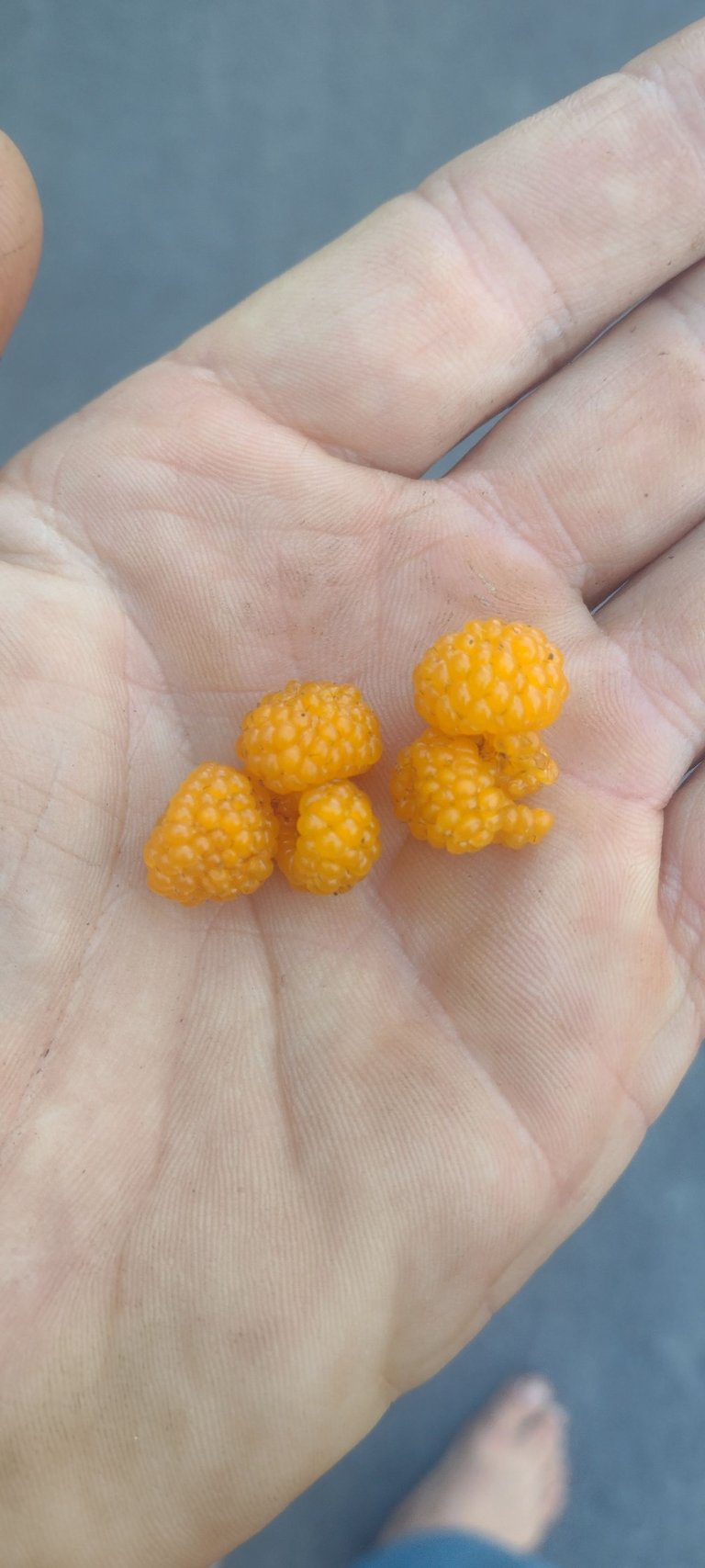 All three of our adventures today were not only amazing for Sky, who was very grateful to Austin and me for taking her to such amazing places, but it was also really good for me to not only get off-property in this deeply challenging time, but also to share my knowledge. It was a good day. Anyway, that's all for now dear readers.

This post has many more photos than usual, which is the culmination of a very full day in beautiful places. I hope that you found some beauty in this post.
All photos were taken today, Thursday, August 4, 2022, with my Motorola G Power Android Phone.

Thank you all so much who have helped me get to where I am today, and allowing me to share more of the beauty and magic from my life and my world with you, and for your continuous appreciation and support! I am truly deeply grateful! 😁🙏💚

If you'd like to find me on other alternative platforms where I have accounts (I spend most of my time here on Hive), click on this signature image below to go to my LinkTree page.

If you'd like to send me a BTC Lighting Tip (made possible by the fantastic work of brianoflondon on @v4vapp), just scan the QR image below. 👇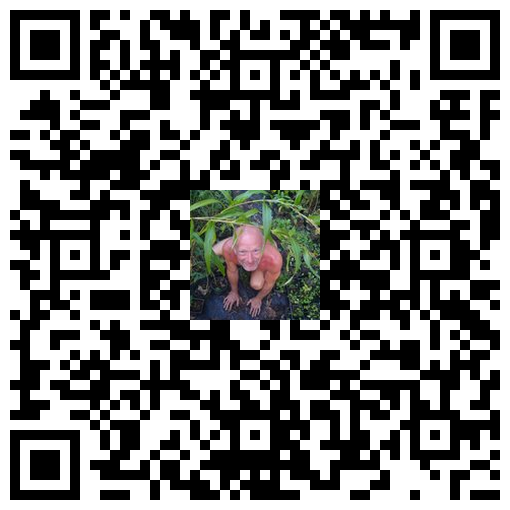 Signature image created by @doze, and the dividers made by @thepeakstudio, with all tweaked to their present form by me.

---
---