My 24th Monday Weekly Hive Goals and Progress Update: A Crazy Crypto Crash, Yet My Hive Growth Continues at a Good Pace! - GaiaYoga Gardens, Lower Puna, Far East Big Island, Hawai'i - Monday, November 14, 2022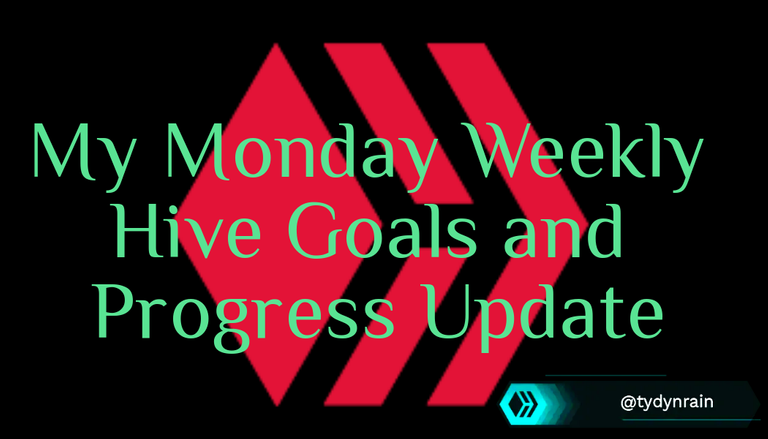 My last Monday Weekly Hive Goals and Progress Update can be found here.

Warm greetings all! 🙏 💚
The giant crypto crash that we all just witnessed and experienced definitely hit hard, but other than my vote weight dropping through the floor, I didn't notice all that much in my daily activities here on Hive. My growth here seems to have slowed a little bit, but is still definitely moving along at a respectable pace. Regardless of what happens in the greater cryptosphere, I'm just going to keep building and growing here on Hive, as that's where the value us for me.

Last Monday's Hive Stats
1,071.360 HP

64.821 Reputation 

128.363 HBD in Savings (not part of weekly goals, due to 100% Power Up on posts, but it is tracked)  


Last Monday's Hive Goals
1,111 HP

64.955 Reputation


Hive Stats Today
1,113.534 HP

64.902 Reputation

128.658 HBD in Savings 


#6851 in Reputation 

#6535 in HP

#1143 in HBD in Savings


This week I gained +42.174 HP, +00.081 Reputation, and +0.295 HBD in Savings, which exceeded my HP goal by +2.534 HP, yet I was under my Reputation goal by -0.053 Reputation. I definitely notably overestimated my Reputation growth this past week, but it was nice to see that I underestimated my HP growth, even if by just little.

I received two more HSBI shares, one from a comment on the second to last Saturday Saver's Club post, and one from my friend @stdd's gratitude giveaway. This brings me to a total of 18 HSBI shares now! My delegations to @thisisawesome and @dhedge (50 HP to each) have definitely increased the speed of acquiring AWESOME and DHEDGE tokens. Even with the crazy crypto crash, I'm still making good growth on Hive all around, which is fricking amazing!

I'm keeping my focus narrowed to getting ahold of as many INDEX tokens as I can, buying a bit more each day using income from my 200 HP delegation to @ecency, and from sales of tokens I don't yet need or use. I also added a new Cartel curation account this past week, @beatcz-curator.

My Hive Passive Income Machine Updates
Part 1

My Income Token Holdings (Dividend-Paying and Miner Tokens)
Today/Last Monday
ALIVE - 2686.9866/2575.3807 (1,100/1,100 delegated to @lolz.alive, 1347.9226/1290.9890 delegated to @aliveandthriving, and 239.0640/184.3917 delegated to @heartbeatonhive)
ALIVEM - 0.296/0.251
ARCHON - 51.13983321/49.1098687
ARCHONM - 0.001376/0.001316
AWESOME - 0.02171175/0.00687346
BRO - 0.14759008/0.13972796
BXT - 0.515/0.515
CL - 0.123/0.123
COM - 35.158147/35.107677
DHEDGE - 177.61750745/175.00589605
EDS - 2.18/1.15
EDSMM - 6/6
HUSTLER - 5198.34128273/5197.75302979
INDEX - 39.52191125/36.98578991
LBI - 1.263/1.263
LIST - 47.11903235/39.86505676 (all delegated to @lolz.list)
LOLZ - 281.02294059/258.52620105 (becomes dividend-paying token at 512 held) 
SPI - 0.65/0.65


Part 2

My Delegations to Hive-Engine-Token Curation Accounts
The Cartel Team - pays in same token delegated
Today/Last Monday 
@beatcz-curator - 0.065 BEATCZ Delegated 
@bee-curator - 4.11333852/3.06412699 BEE Delegated
@ccc-curator - 6.31458/6.28949 CCC Delegated
@cent-curator - 328.69962432/304.86012235 CENT Delegated 
@ctp-curator - 822.531/761.695 CTP Delegated
@fun-curator - 67.32454706/67.07411919 FUN Delegated
@meme-curator - 90.6477/90.6249 MEME Delegated
@monster-curator - 22.907/22.821886 SPT Delegated 
@neoxag-curator - 52.07278895/51.3990812 NEOXAG Delegated
@oneup-curator - 23.21263077/22.84820263 ONEUP Delegated
@pal-curator - 0.113/0.113 PAL Delegated
@pimp-curator - 3.6757/3.6529 PIMP Delegated
@pob-curator - 542.94014687/532.73107593 POB Delegated
@stem-curator - 11.890432/11.870243 STEM Delegated 
@thg-curator - 14.48625/11.66543 THGAMING Delegated
@vyb-curator - 263.95528224/254.97969408 VYB Delegated
@weed-curator - 0.2253477/0.22220437 WEED Delegated
------------------------------------------
The LOLZ Team - pays in LOLZ, which becomes a dividend-paying token once 512 are held 
Today/Last Monday
@lolz.alive - 1,100/1,100 ALIVE Delegated 
@lolz.cent - 97.49831169/97.49831169 CENT Delegated
@lolz.ctp - 50/50 CTP Delegated
@lolz.dunk - 3.1057/3.1057 DUNK Delegated
@lolz.list - 47.11903235/39.86505676 LIST Delegated
lolz.photo - 153.32/153.32 (new, not paying yet) 
@lolz.pgm - 18.30505869/14.68696919 PGM Delegated 
@lolz.sme - 59.355/59.355 Delegated
@lolz.sports - 1349.309/1292.975 SPORTS Delegated 
@lolz.waiv - 15.85972793/15.85471771 WAIV Delegated 


There are other curation accounts run by the Cartel Team and the LOLZ Team not listed, because I don't have the specific tokens to delegate yet, or I have those I have delegated to another account. 
------------------------------------------
Other Hive-Engine-Token Curation Accounts
Today/Last Monday

@meowcurator - 38.266/36.51 LEO Delegated - pays in LEO or MEOWLEO
------------------------------------------
@aliveandthriving - 1347.9226/1290.9890 ALIVE Delegated - payouts in ALIVEM, which mines ALIVE, and gives AWESOME as a dividend

@heartbeatonhive - 239.0640/184.3917 ALIVE Delegated
------------------------------------------
@hiq.photo - 11.33/9.42 PHOTO Delegated (I haven't received payouts yet) 


I'm setting my Hive Goals just a little more conservatively this week due to slightly slower growth, though I'm still keeping them reasonably challenging.

Hive Goals to Reach by This Coming Monday
1,135 HP

64.985 Reputation 



OK my dear Hive friends, that brings me to the end of My 24th Monday Weekly Hive Goals and Progress Update! My hope is that this post, and the information contained within is useful, interesting, and perhaps even inspiring. Thanks much for joining me on this journey! 😁🙏💚⚡💥🔥✴️❇️✳️👣🌱✨

Thank you all so much who have helped me get to where I am today, and allowing me to share more of the beauty and magic from my life and my world with you, and for your continuous appreciation and support! I am truly deeply grateful! 😁🙏💚

If you'd like to find me on other alternative platforms where I have accounts (I spend most of my time here on Hive), click on this signature image below to go to my LinkTree page.

If you'd like to send me a BTC Lighting Tip (made possible by the fantastic work of brianoflondon on @v4vapp), just scan the QR image below. 👇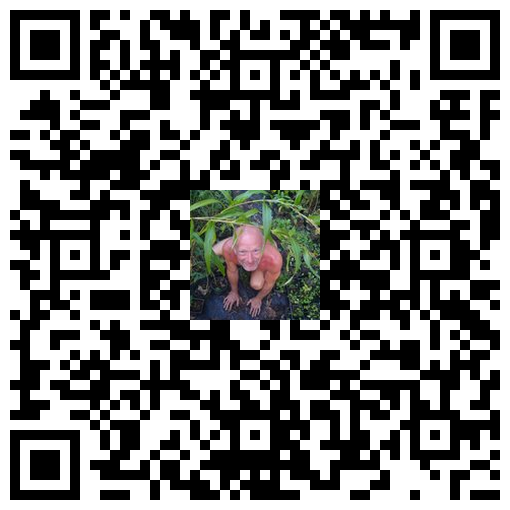 Signature and banner image created by @doze, and the dividers made by @thepeakstudio, with all tweaked to their present form by me.

---
---