The End Of Your Financial Status Is Essential Than Your Current Level.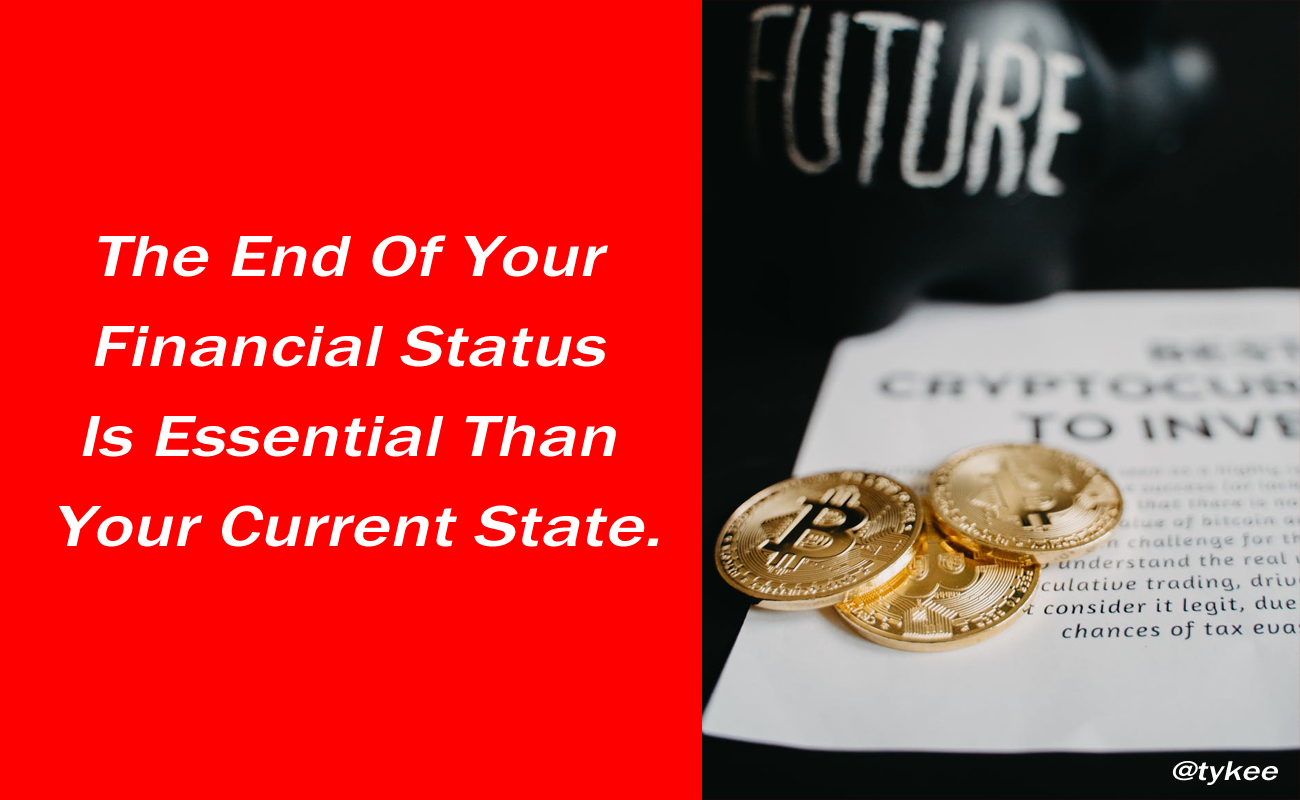 When I was a young boy, my school gateman was around 55 - 60 years and he was poor. Well, I didn't know his savings or life, but he looked unstable. He doesn't dress nice, and he always look destitute. I would look at him and say in my mind, I don't want to look like this when I am at this age. As I grow, I understand more. Many factors can make one to end up that way.
I remember one of the Greek stories about King Croesus, the ancient king of Lydia, and the wise man Solon. Solon was a popular Wiseman during ancient Greek. One day he paid a visit to the King. The King showed him all the wonders in his kingdom. The King asked solon a question about who he thinks is the happiest person. The King was expecting to hear his name but solon called the name of a dead person. The king was amazed and after several conversations between the them; Solon said - "count no man happy until the end is known."
I believe we all want to be financially stable. Many people strive throughout their life to be rich and relevant, but they failed. Therefore, there are factors that circled around being rich and being poor. Among many factors, the worst is making Poor decisions. $200 can turn $2,000,000 and $200 can be money to show off. There are billionaires today that start with nothing but through the right decisions, they made it.
Four essential keys for financial stability.
Relevant skills

Right decisions

Finance education

Stay consistent
Do not deceive yourself. You know yourself more than anyone. If I want to start a career as a musician today, I will fail because I don't have the good voice. I don't know how to sing and my interest is not in music. So, you must use only your X FACTOR. Learn relevant skills that have a wide market. You can't win doing things the same when the system is changing. Learn about the trend and stay informed. I have gone broke many times, but my skills always bring me back on track.
I explained blockchain to one of my friends 4 years ago and he said it is a scam. I saw him 2 weeks ago, and he looks the same. He is still doing his little business and circling on a point. I have achieved more than him in every aspect. I told him if he had invested in only Doge 4 years ago, he will be a millionaire today. Aside from making poor choices like spending money on irrelevances, making the right investment decisions is important.
Some sports guys that made millions of dollars during their careers are currently broke and most of them messed up their cash. Having a money-making skill is the thing, understanding how to manage money is another thing. Finance education is not only for people working in the finance sectors, it is for everyone that wants to be free financially. If taking a course on finance is expensive, start with Leofinance content. There are many guys with info here. Try other finance blogs/bloggers that can help you understand finance.
You don't know when your break will come, so never get tired. Consistency is the only key that can bring you financial freedom. Show up every day, make plans and keep building.

My name is @tykee (Balogun Michael), a software developer/content writer and the founder of Meshboc Limited. I use my content to share my opinions on tech, lifestyle, and finance.
Contacts
Twitter
Instagram
Discord: tykee#8770

Posted Using LeoFinance Beta
---
---