Analyzing Top Rank Teams #44 [EN/PT]
EN
Hi guys, how are you? Well it's been 10 days since I posted for reasons and personal problems I wasn't walking very well in the last few days and I took some time for myself... Anyway the player analyzed today will be Jonatsxie from the JJ clan he has 61% winrate 2282 MMR .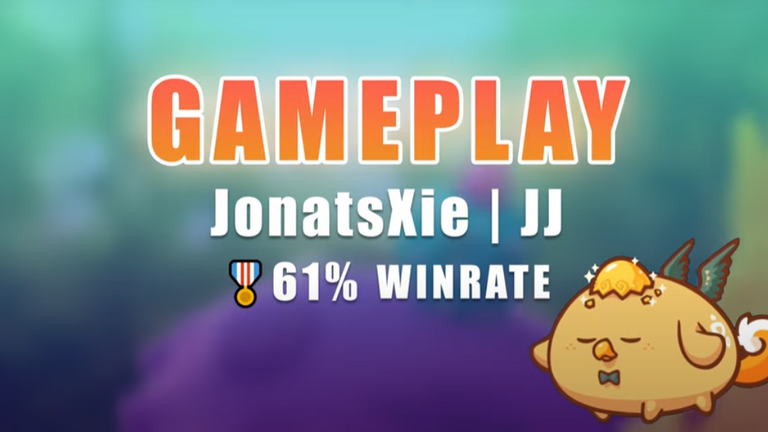 His first axie that is on the backline, oddly enough, is an almost pure fish the speed is not so good maybe because of the reptile card or the horn, but other than that he has risky fish, Nimo which is my favorite card for fish, and swift scape that gains speed so if you combo with a lunge that defends well maybe it's a very strong combo for him to increase speed.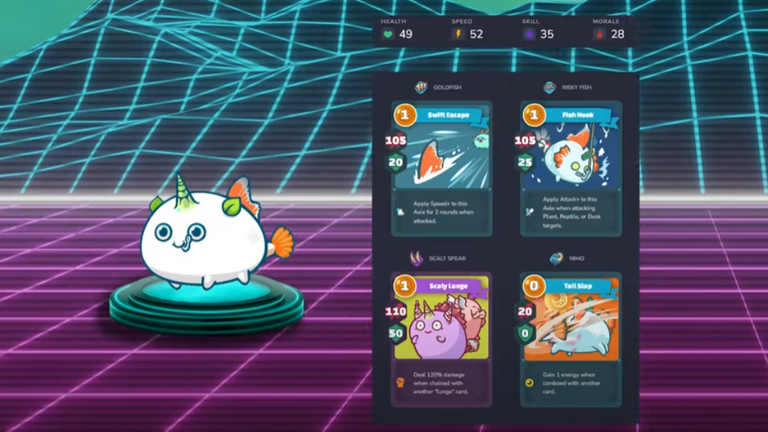 His second axie midline is this time inverted from the first one lol, he has an almost pure reptile with 3 reptile cards and 1 fish card, literally the opposite of the other, this one also has a lunge so it makes it possible to form a strong combo of him with his fish lunge since lunge comboed with lunge does 120% more damage.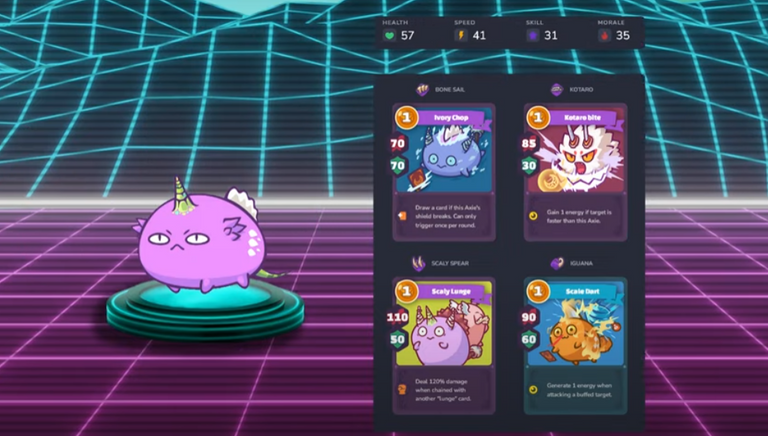 And last but not least we have its frontline is a half and half plant it has two great cards to get plant energy and it also has two reptile cards, one of them being the lunge again a combo with 6 lunge cards oh my, It's explained why he is in MMR so high his combo is very strong.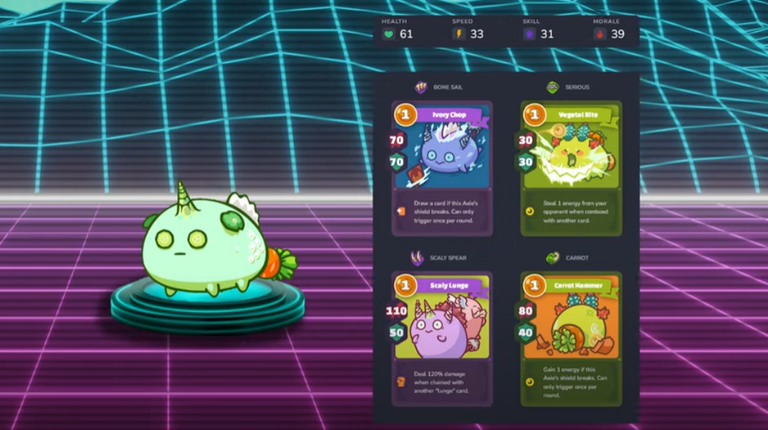 PT
Oii gente tudo bem? Bom faz 10 dias que eu não posto por motivos e problemas pessoais eu não estava andando muito bem nos últimos dias e tirei um tempo para mim... Enfim o player analisado hoje será o Jonatsxie do clã JJ ele tem 61% de winrate 2282 MMR.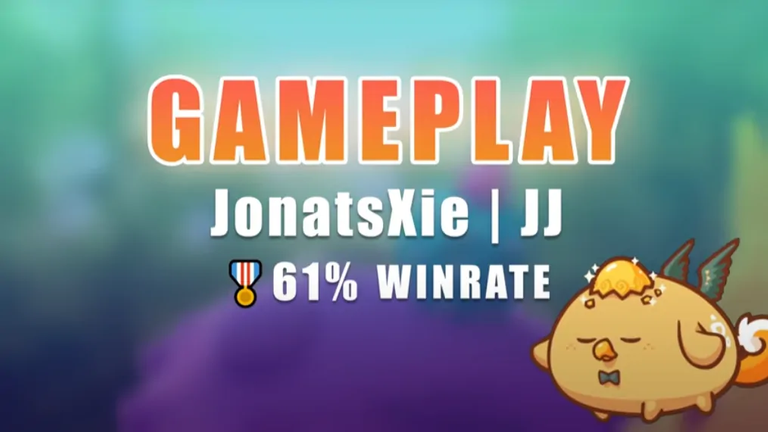 Seu primeiro axie que fica na backline por incrível que pareça é um peixe quase puro a speed não é tão boa talvez pela carta de réptil o chifre, mas fora isso ele tem risky fish, Nimo que é minha carta preferida para peixes, e swift scape que ganha speed então se combar com lunge que defende bem talvez seja um combo bem forte para ele aumentar speed.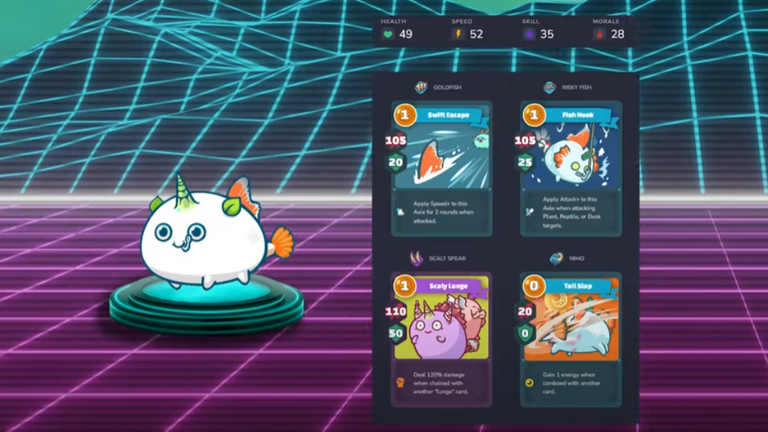 Seu segundo axie o midline é dessa vez foi invertido do primeiro kkkk, ele tem um réptil quase puro com 3 cartas de réptil e 1 carta de peixe, literalmente o oposto do outro, esse tem lunge também então possibilita formar um forte combo de ele com o lunge do peixe dele ja que lunge combado com lunge da 120% de dano a mais.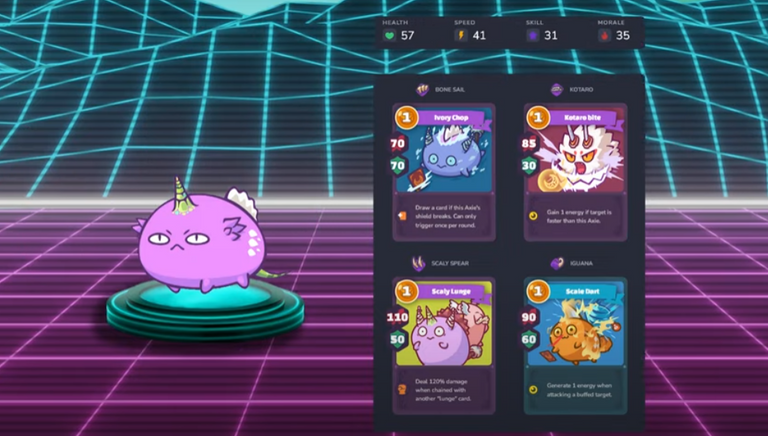 E por ultimo, mas não menos importante temos seu frontline é uma planta meio a meio ela tem duas ótimas cartas para conseguir energia de planta e também tem duas cartas de réptil, sendo uma delas a lunge novamente um combo com 6 cartas lunge minha nossa, tá explicado por ele está em MMR tão alto seu combo é fortíssimo.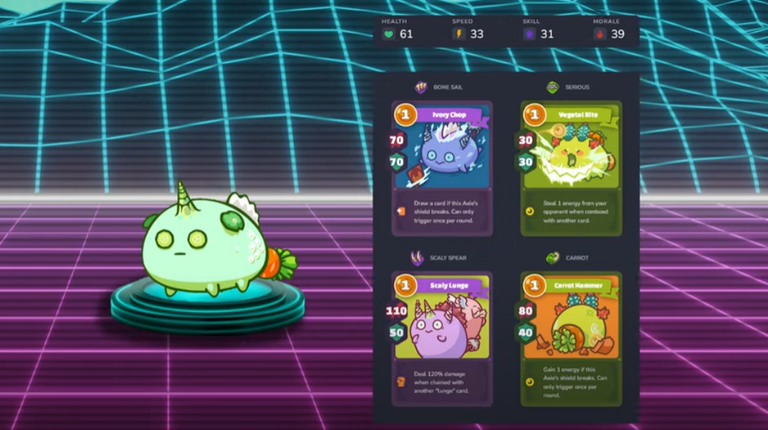 ---
---