The One Who Was Sent To Hurt Me, Saved Me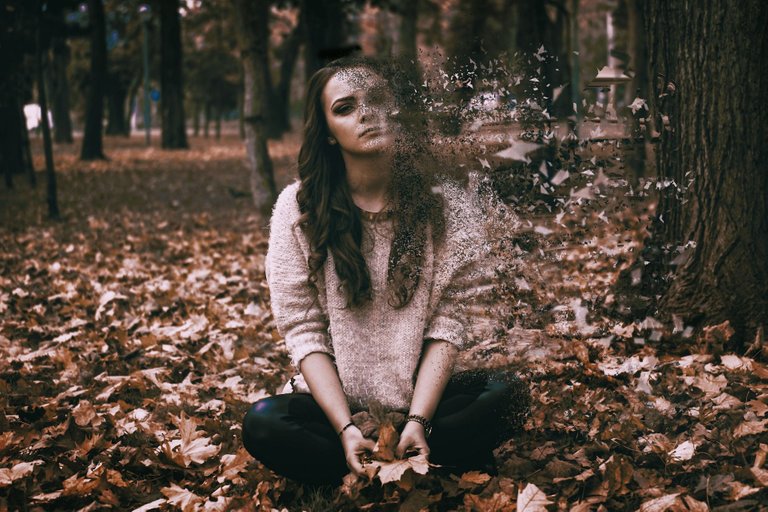 Catherine kept wondering how Gideon got her number. He has being a good company to her and she didn't want to spoil how things were going between them. It was rather a wrong time to as ask such question, she thought.
After Catherine broke up with her ex-boyfriend, it was time to move on with her life. It was one year already, and she couldn't bring herself to languishing in her past misery. But then, Alex reappeared, he was a prince charming, chocolate skinned, with every touch of masculinity. He was her kind of man. Catherine thought it was the right time to give him a chance, especially since he has wooed her for 3years, even while she was still dating her ex-boyfriend. He was the perfect candidate to be considered.
It's been two months since she started dating Alex, but Catherine still feels that there was a huge gap in the relationship. Alex hardly called, hardly picked up when she called him, and never returned her calls. It was the least she expected from a guy who had wooed her for three years. She didn't stay celibate for one whole year, just to be emotionally messed up again. It was emotionally challenging for Catherine so much that the only closure was to take a break, a vacation to her hometown, away from the busy and bustling lifestyle of the city. She wanted a serene environment where she could be all by herself to think clearly, question the universe and perhaps, accept what fate has handed her.
On a fateful evening, a strange number rang her phone. He introduced himself as Gideon and further explained that he got her number from one of her social media handles. Catherine was torn between accepting that shallow explanation and going back to wallow in her life of self-pity and misery, she had no choice, she had to snap out of that trauma and Gideon was the only means available. Gideon had a unique way of bringing life to a dead story. He called her often, texted her, and called back when there was a missed call. Gideon teased and made Catherine feel like she was the only special thing in the universe. This made Catherine happy but not fulfilled. As always, there was a soft spot for Alex, the need for his call, and the desire to be with him every day. No matter how Gideon tried, he was only another alternative for closure.
After Catherine got back from her sabbatical, it was time to meet Gideon, he had always talked about seeing her, getting to know her better and spending quality time. But to Catherine, it was the best she could do, to get Alex out of her mind. On a second thought, Catherine was worried about one thing, she was worried about her Gideon got her number, especially since she discovered that they were not friends on any of her social media platforms nor had mutual friends. He has being a company to her and she didn't want to ruin the whole affection flying in the air. But, sooner or later, she was bound to find out.
That morning, as the water from the shower danced down her fleshy skin, she felt tensed. Was it safe to visit an unknown guy in these bad times? She kept questioning the step she was about to take as she adorned herself with pretty jewelries and perfumes that spoke volume class. She was determined to take the risk, she thought to herself. When Catherine got to Gideon's apartment, he recognized her in an instance. She was a perfect representation of what he had seen in her photos, on the contrary, Gideon was very skinny, dark lipped with a bald head. His photos were a better version of what he looked like physically. But regardless, Catherine smiled warmly while he offered her hug. Apart from his looks, Gideon was a perfect gentleman. He smiled often, teased her and reminded her, how extraordinarily beautiful she looked, but while he complimented her beauty, Catherine wished it were Alex saying all these to her instead. She longed more for it as her heart ached, while she fought hard from giving in to tears.
After a long time of getting along, it was time to put forth the question, but while she was ruminating on how to ask, Gideon cut in-between her thoughts. "You must be wondering how I got your number" he asked with a mischievous smile. "No! I mean yes" Catherine replied in a tensed tone. "How did you get my number, I discovered we aren't friends on any of my social media platforms" she said immediately. "Yes! We aren't friends" Gideon replied.
"Who is Alex" he asked almost immediately. While Catherine was still trying to find her voice, he put forth another question, "Do you know this lady? He asked, showing her the picture of a tall skinny dark lady. "Don't be scared, I am not going to hurt you" he said to her. "I don't know the lady, but Alex is my boyfriend although our relationship is very complicated "she replied in quick succession.
" Her name is Rose, she sent your number to me, and asked me to lure you, set you up and get some nasty photographs of you, some of which, will be sent to Alex. She wants to prove to Alex that you are not half as perfect as he thinks you are. But I am not going to do it" Gideon said again, his eyes fixated on me with some lines of smiles drawn down on his face. "Your aura is pure and your heart is true, that is why I am revealing this to you". Catherine was dumbfounded, that moment, fear got a tight grip on her. She was going to let Alex go at last, for he not only emotionally tortured her, he has become an item that exposed her life to unknown danger.
Catherine knelt down before Gideon, not a single word but tears came crawling down her cheek. She couldn't find the right words to appreciate Gideon. The one who was sent to hurt her, ended up saving her.
---
Thanks for reading,
Have a splendid day folks.
---
image source: pixabay.com
---
---