What Are Your Deepest Fears? What If It Eventually Happens?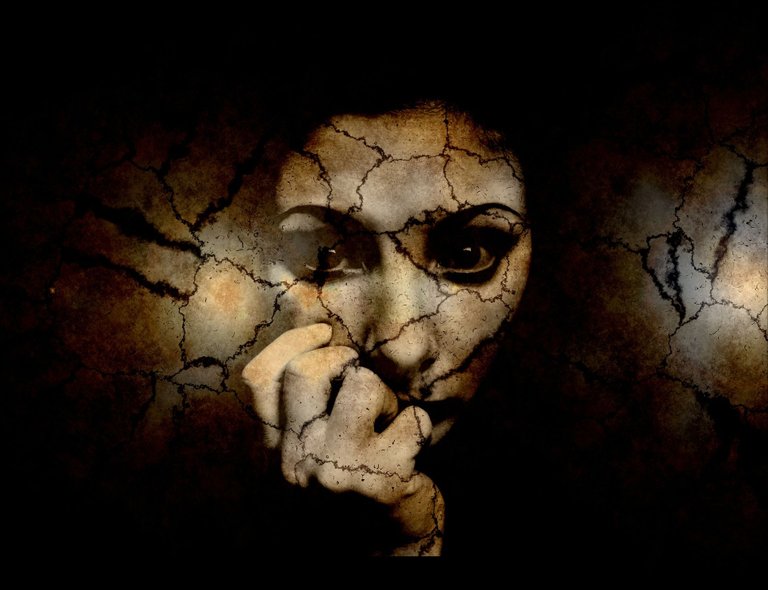 ---
As humans, we all have something that we fear most, they can pass as our deepest fears. We all have that one thing that we are afraid of. That one thing that when it happens to us, might change our lives, positioning, thoughts and perspectives about life forever. My friend once asked me what I feared most, I had replied that my deepest fear was - not achieving my prospects and dreams in life. Even though I do not know nor have an idea of where exactly I am headed nor in what form those dreams would materialize. I got back home and gave the question a deeper thought. I realized that-that wasn't what I feared most. If I got all the wealth in the world and have no one to share with, then, life would lose its flavor. I realized that my fear, was something bigger.
Few months later, someone else also asked me the same question, I had replied that my deepest fear was losing the people I love. In this case, I am not talking about losing contact or not being in the best relationship with them because of course, even between siblings, there could be strife owing to differences in human nature and opinions and those are things that can be put in check. But what I mean is losing my loved ones to the gripping shadowless hands of death. Well, all the while, I never feared so much until too many things began to happen.
Recently, in a conversation with one of my buddies, I had asked him the same question, and his response was "My biggest fear is being poor and dying young". Well, I would say these two things are closely significant and important. But I in turn asked him, "what if your biggest fears eventually happens to you, what if you die young and poor? He was dumbfounded, perhaps he didn't imagine that such question would be thrown at him unexpectedly the way I did. I guess that was the cruelest thing I had ever said to him
I have had lots of conversation with people because I am always interested in the way they think, their personality and the factors that influence their thoughts, and I believe that the best way to get all of my answers is to engage them in a conversation. In another conversation with a friend, I had asked him what he feared the most, he also mentioned that his greatest fear was losing the people he loved. He loved his father so much, being the last child of his parents, he was so endeared to his parents especially his father. When his father became ill, he prayed fervently for the worse not to happen. But then, it eventually happened. He cried so much but that was all there is to it. Nothing ever changed. His worse fears finally happened and the world didn't stand still.
Well, this question wasn't just for my buddy, it was the same question I asked myself, "what if my worst fears manifests? - sighs! I have not been able to find an answer to this question. After ruminating over it and trying hard to find my way around it, I simply smiled and sighed and prayed fervently that it doesn't happen just yet. I guess this thing called death is something that would eventually get to all of us, whether it is your deepest fear or not, what matters is live for the moment and live happy, trust freely and love truly, even as we make plans for the future, bear in mind that we have no control over anything, live the moment with our loved ones because the best moment is now.
---
Thanks for reading,
Have a splendid day folks.
---
image source: pixabay.com
---
---