SHATTERED| The Ink Well Weekly Fiction prompt #2: The Moment When...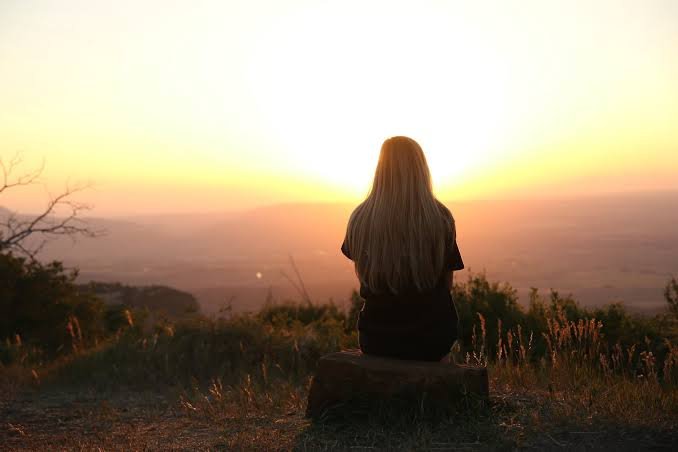 Being in love could be more than fantasizing and endearing but the moment when you realize...
The dilemma of being married to the devils son dawn on me on the second night of our honey-moon.
I had just graduated from the state university when I met ken who happened to be in-charge of our provincial youth choir. He had a nice voice and was very passionate about music. We exchanged our contact, we later added each other on our social media platforms and that was how it all started. Our closeness grew into a blossoming relationship I treasured every day of my life. Ken later proposed to me and trust me I never hesitated to say YES and so we got our parents, friends, and the entire church involved, we attended the church counseling sessions together and prayed through the period of courtship.
My friends prayed for a man like Ken and I felt like the luckiest girl in the world because he respected my body and never asked to go down carnally with mean so I praised him every day. Finally, the long awaited day came when we exchanged our matrimonial vows and promised ourselves to stand by each other for better and for worst and we all dined together at the wedding reception. I waved my parents and well-wishers goodbye. I threw roses up in the sky to indicate that I am out of the single and waiting crew but my nightmare was just about to begin.
---
On our first night as a coupled ken still never wanted sex because we just got home from the wedding party and trust me we were all tired from the exercise all we did was to hug ourselves closely as we said goodbye to each other. On the second night, Ken romanced deeply leaving me wanting and beckoning for my libido to be satisfied and just then, the beast I dreaded most showed up. Ken wanted having anal sex. First I thought he was pulling a prank cos he was so good at that he undressed himself completely and forcefully turned me around to lie on my face I pleaded but he speech were like that of a man I had never known or met. He dealt with me badly and this kept going on for days which grew into weeks and years. I now use pampers cos the cells that holds the anus together is all weak and I can" t walk normally. My advice to every young girl is that not all praying brothers are good most of them are beast and wolfs in sheep clothing.
Every young person must prayerfully discover her true help meet. Fantasies are deceiving and not all glittery gold are True gold..
Marriage is a door that has just one lock which is outside as soon as you get in, the door is shut forever. Any attempt to step out is usually very dangerous..
Be wise!!
To take part, follow the link below;
https://peakd.com/hive-170798/@theinkwell/the-ink-well-weekly-fiction-prompt-2-the-moment-when
@udygold
Broken _yet strong
---
---