ARCHERS ARE AMAZING - SPLINTERLANDS STORY PT/EN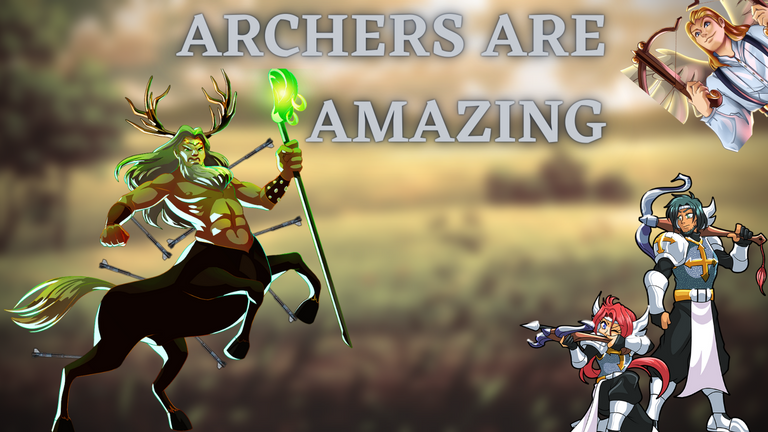 VERSÃO EM PORTUGUÊS

(nativo)


ENGLISH VERSION

(translate google)

CRIANDO UMA HISTÓRIA

Ao receber como missão diária o Focus Life em Splinterlands, resolvi fazer o aluguel do General Sloan level 5 e um exército de arqueiros para experimentar o quão forte eles podem ser.
E a história de hoje é sobre isso, uma reinterpretação de algumas batalhas utilizando essas unidades e contadas de maneira fantasiosa, espero que se divirtam!
CREATING A STORY

Upon receiving as a daily mission the Focus Life in Splinterlands, I decided to rent the General Sloan level 5 and an army of archers to experience just how strong they can be.
And today's story is about that, a reinterpretation of some battles using these units and told in a fantasy way, I hope you have fun!

A guerra havia sido declarada. Dessa vez o General Sloan estava decidido a invadir as terras mágicas que outros nunca teriam coragem de se aproximar, afinal esse território era protegido por dois dos seres místicos mais poderosos do continente: Scarred Llama Mage e seu fiel servo Kron the Undying.
O general sabia que o confronto seria extremamente desafiador e por isso reuniu seus melhores homens. Por conta das capacidades do Pelacor Conjurer de revidar magias e o auxílio que o High Priest Darius poderia lhes dar, esses dois foram escolhidos para compor a linha de frente.
E compondo a linha de trás estavam os arqueiros mais experientes, rápidos e sagazes de todo o seu exército. Eles estavam sedentos pelo combate e prontos para abater qualquer inimigo que se movesse em sua frente.
War had been declared. This time the General Sloan was determined to invade the magical lands that others would never have the courage to approach, after all this territory was protected by two of the most powerful mystical beings on the continent: Scarred Llama Mage and his faithful servant Kron the Undying.
The general knew that the confrontation would be extremely challenging and so he gathered his best men. Because of the Pelacor Conjurer's ability to fight back spells and the help High Priest Darius could give them, these two were chosen to compose the front line.
And making up the back line were the most experienced, quickest, and shrewdest archers in his entire army. They were thirsty for combat and ready to take down any enemy that moved in front of them.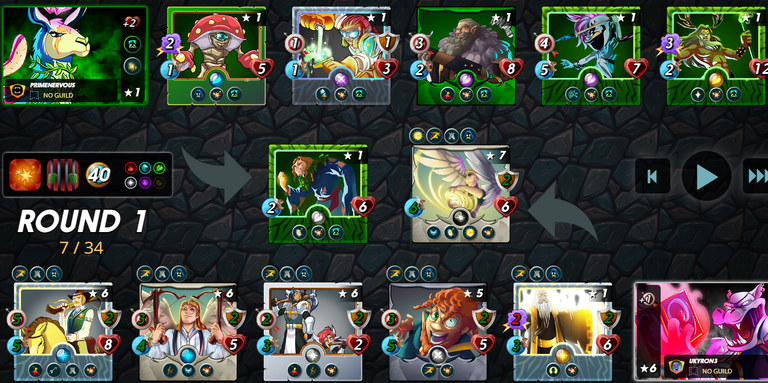 Os exércitos se aproximavam no campo de batalha e o General finalmente pôde ver a composição do inimigo, mas não havia nada de novo.
A Llama era famosa e possuía tanta confiança (e arrogância) em seus poderes que abria mão da prudência e escolhia aqueles que estivessem disponíveis para a batalha sem uma estratégia muito clara, afinal, tudo que importava era que no fim o Kron ficasse de pé e recebesse todo o seu suporte.
O olhar da Llama sobre o exército inimigo mostrava seu desdém, então sem parecer se importar ela ordenou que a Mitica Headhunter desse início ao combate atirando sua lança.
Armies were approaching on the battlefield and the General could finally see the composition of the enemy, but there was nothing new.
The Llama was famous and had so much confidence (and arrogance) in her powers that she gave up prudence and chose those who were available for battle without a very clear strategy, after all, all that mattered was that in the end the Kron would stand by. foot and receive all your support.
The Llama's gaze on the enemy army showed her disdain, so without seeming to care she ordered the Mitica Headhunter to begin combat by throwing her spear.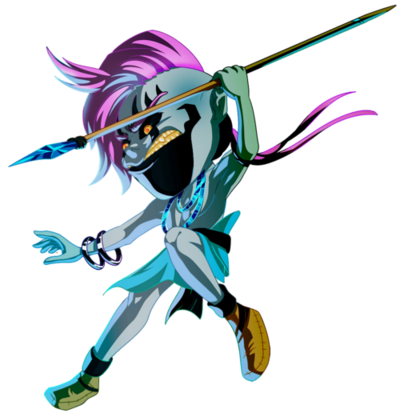 A lança foi direto contra o Pelacor Conjurer que se protegeu usando seu escudo divino, porém o campo de batalha parecia estar envolto em uma névoa mágica explosiva e o impacto causou uma explosão que quase feriu o High Priest, porém ele estava bem protegido com a armadura que foi distribuída pelo Silvershield Sheriff antes do confronto começar.
A Llama riu vendo as tentativas do inimigo de se proteger, mas no mesmo instante seu sorriso se desfez quando o Sheriff apontou sua besta para a linha de trás do exército inimigo e disparou.
O tiro foi perfeito, atingindo no centro do olho do Mushroom Seer, causando uma explosão expandida que feriu tanto o Failed Summoner quanto o Halfling Alchemist.
The spear went straight at the Pelacor Conjurer who protected himself using his divine shield, however the battlefield seemed to be enveloped in an explosive magical mist and the impact caused an explosion that almost injured the High Priest, however he was well protected with the armor. which was distributed by the Silvershield Sheriff before the match started.
The Llama laughed at the enemy's attempts to protect himself, but instantly his smile faded as the Sheriff aimed his crossbow at the back line of the enemy army and fired.
The shot was perfect, hitting the center of the Mushroom Seer's eye, causing an expanded explosion that injured both the Failed Summoner and the Halfling Alchemist.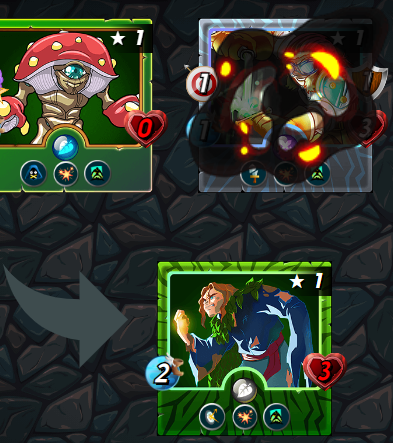 A Llama ficou mais séria, mas ainda totalmente confiante nas suas habilidades em tornar o Kron realmente imortal. O Supply Runner não perdeu tempo e finalizou as duas unidades que estavam feridas, fazendo com que os arqueiros inimigos começassem a ficar mal posicionados.
O Pelacor Arbalest sorriu pela terrível formação dos inimigos, sentindo-se superior a eles com a posição privilegiada que se encontrava. Alçando voo com suas asas angelicais ele apontou suas duas bestas de mão aos arqueiros inimigos e disparou incessantemente. Seus golpes ressoaram em explosões que quase eliminaram os dois de uma só vez.
O High Priest Darius canalizou sua magia branca e dissipou a vida do Hunter Jarx, deixando a dupla Silvershield Archers realizar seus disparos contra o temível Kron e abatendo a Mitica no processo.
Llama became more serious, but still fully confident in her abilities to make Kron truly immortal. The Supply Runner wasted no time finishing off the two units that were wounded, causing enemy archers to start getting poorly positioned.
The Pelacor Arbalest smiled at the terrible formation of the enemies, feeling superior to them with the privileged position he found himself in. Taking flight with his angelic wings he aimed his two hand crossbows at the enemy archers and fired incessantly. His blows resounded in explosions that nearly took them both out in one fell swoop.
The High Priest Darius channeled his white magic and dissipated the life of the Hunter Jarx, letting the duo Silvershield Archers take their shots at the fearsome Kron and taking down the Mitica in the process.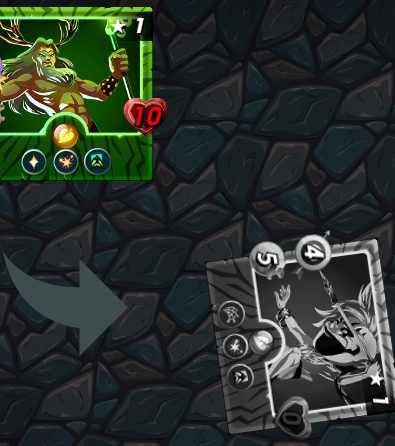 Finalmente era chegada a hora do Kron the Undying mostrar sua força. Ao restar apenas ele de pé dentre seus aliados, a Scarred Llama Mage focou toda a sua magia nele, amplificando seus poderes imensamente. Essa combinação de forças era conhecida e temida em todo o continente, sendo considerada quase imbatível.
O Kron em sua magnificência começa a erguer os braços e gargalhar com todo o poder que ele possuía naquele momento. Ele aponta seu cajado contra o anjo que estava em sua frente, concentrando uma enorme esfera esverdeada repleta de energia mágica e disparando-a contra ele.
Infelizmente para o Kron o Pelacor Conjurer era especialista nisso, e mesmo quase morrendo ao ser atingido por esse golpe ele conseguiu revidar boa parte do dano contra o Centauro. Neste momento o Supply Runner deu as instruções para tornar todos mais ágeis, e foi essa velocidade que pegou de surpresa as duas lendas do elemento de Terra.
It was finally time for Kron the Undying to show his strength. With only him left standing among her allies, the Scarred Llama Mage focused all her magic on him, amplifying his powers immensely. This combination of forces was known and feared across the continent and was considered almost unbeatable.
The Kron in his magnificence starts to raise his arms and laugh with all the power he possessed at that moment. He points his staff at the angel in front of him, concentrating a huge greenish sphere filled with magical energy and firing it at him.
Unfortunately for Kron, the Pelacor Conjurer was an expert at this, and even though he almost died when he was hit by this blow, he managed to retaliate for most of the damage against Centaur. At this moment the Supply Runner gave the instructions to make everyone more agile, and it was this speed that took the two legends earth element by surprise.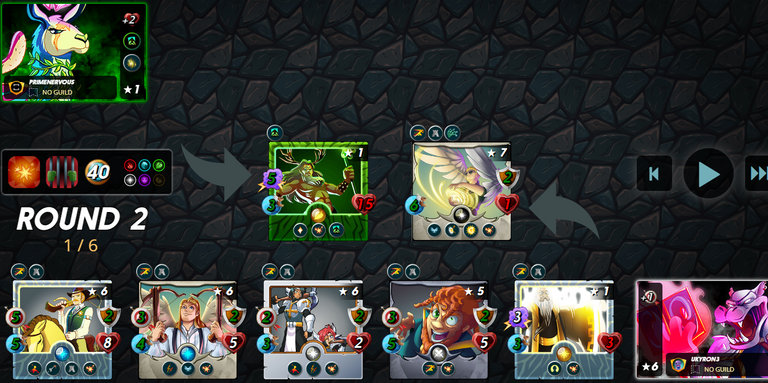 De uma só vez o exército de arqueiros apontou suas bestas diretamente contra o Kron the Undying, e ao sinal do Supply Runner eles atacaram na maior velocidade possível e com todo o poder de fogo que tinham.
Bastou um segundo para que todo o corpo do Kron fosse perfurado por inúmeras setas. O sorriso ainda estava em seu rosto, ele não havia conseguido processar o que tinha acontecido, mas a Llama sabia... O título de Undying estava sendo colocado à prova e a honra dela também.
Essa onda de ataques foi mais do que o suficiente para derrubar o anteriormente invencível Kron, trazendo a vitória para o General Sloan que sentia-se orgulhoso por toda a estratégia que ele havia elaborado justamente para combater a arrogância da Llama. A guerra foi vencida!
At once the army of archers aimed their crossbows directly at the Kron the Undying, and at the signal of the Supply Runner they attacked at the highest possible speed and with all the firepower they had.
It only took a second for Kron's entire body to be pierced by countless arrows. The smile was still on his face, he hadn't been able to process what had happened, but the Llama knew... Undying's title was being put to the test and so was her honor.
This wave of attacks was more than enough to take down the previously invincible Kron, bringing victory to the General Sloan who was proud of all the strategy he had devised precisely to combat the arrogance of the Llama. The war has been won!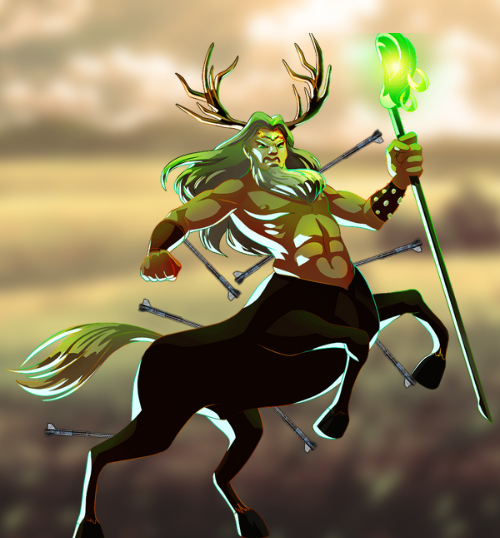 Image reference links:
https://splinterlands.com?ref=ukyron3
https://theevilwithin.fandom.com/wiki/Warden_Crossbow#Harpoon

Se você gostou, peço que deixe o seu "like" nessa postagem e me siga para ver outros conteúdos sobre Splinterlands. Beijos e até a próxima!
If you liked it, please send a "like" on this post and follow me to see other content about Splinterlands. Kisses and until next time!
---
---