MASTER ASSASSINS - SPLINTERLANDS [PT-BR/ENG]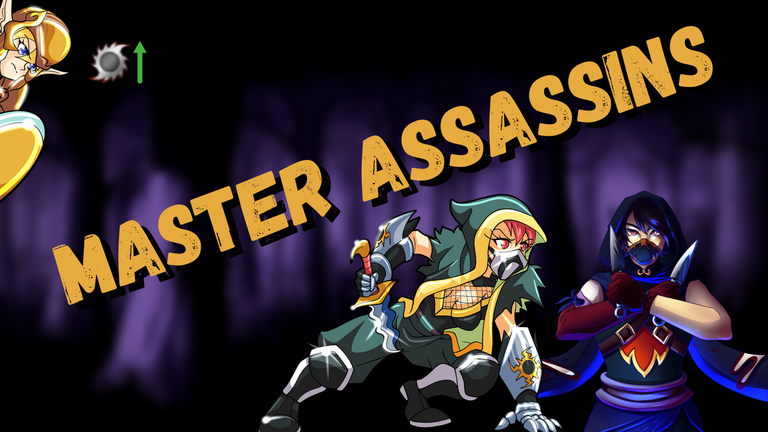 VERSÃO EM PORTUGUÊS

(nativo)

As partidas ranqueadas tem sido intensas para mim em Splinterlands. Essa nova jornada se tornou bem mais competitiva, principalmente pelo fato de que agora estou jogando na liga Gold entre os 2400 e 2600 de Rating.
Essa nova experiência no entanto tem me possibilitado experimentar inúmeras cartas, composições e leveis de unidades que eu ainda não havia utilizado. O post de hoje é apenas para compartilhar uma partida onde pude utilizar a mais nova dupla de assassinos com seus ataques duplos ( Silvershield Assassin e Dhampir Infiltrator ) para varrer o time inimigo com seus danos altíssimos.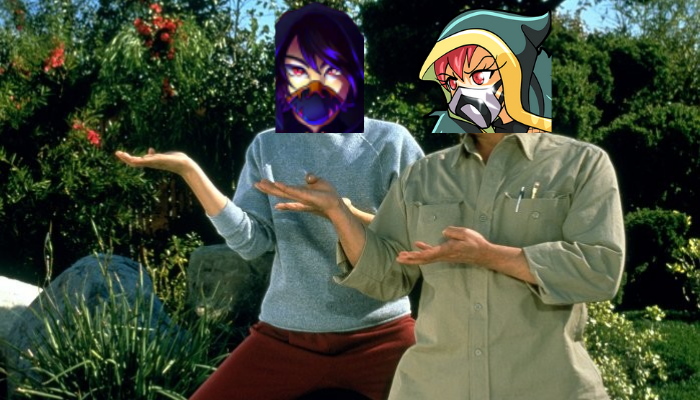 MASTER ASSASSINS
Nós já tinhamos o Silvershield Assassin ocupando esse posto por muito tempo, mas recentemente com a chega de algumas novas cartas Rewards o Dhampir Infiltrator veio para servir como seu aprendiz, e esses são os dois protagonistas da postagem de hoje.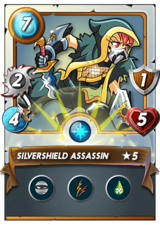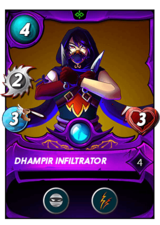 Para otimizar ainda mais o uso dessas unidades é sempre importante combiná-las com algum invocador que aumente o Dano Físico

ou unidades que possuam a habilidade Inspire

para dar esse buff de dano.
Com isso você terá unidades de altíssimo dano e que atacam duas vezes, tornando os buffs duplamente efetivos e gerando resultados como os que serão mostrados na partida abaixo.

O CONFRONTO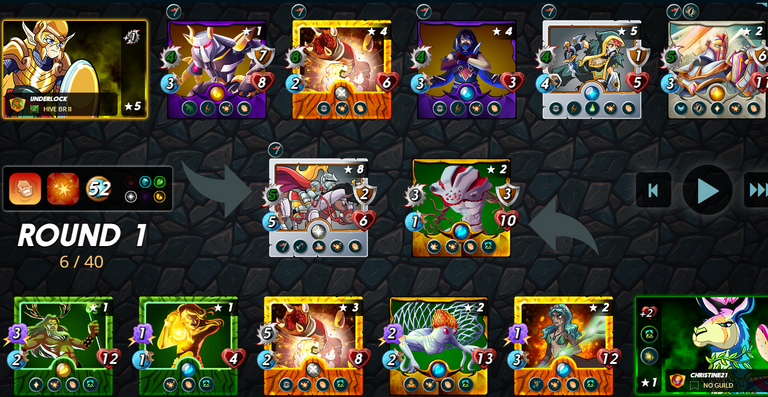 Ao observar no histórico do oponente que ele já estava em uma sequência de partidas utilizando Llama+Kron e com o conjunto de regras de combate que vieram (Spreading Fury

e Explosive Weaponry

) optei por uma composição de altíssimo dano, pois além do dano explosivo do Blast ser ainda mais efetivo, se eventualmente eles fossem atingidos seus ataques se tornariam ainda mais altos devido ao Enrage.
O foco nessa partida foi no máximo de dano possível!
O confronto foi praticamente finalizado já no primeiro round por conta da sequência de alto dano e pela velocidade das minhas unidades que puderam atacar e até eliminaram várias unidades inimigas antes que estas pudessem atacar.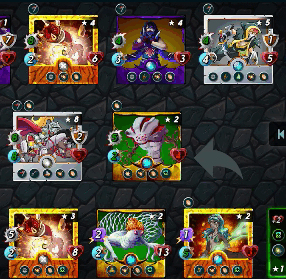 O Silvershield causou 4+2+2 e 4+2+2 com seus ataques totalizando 16 de dano em um único turno! O Dhampir não ficou para trás e causou 14 de dano total, um pouco menos por conta do Shield

do Tank inimigo.
Para fechar o round com chave de ouro o Sand Worm recebeu o dano adjacente do ataque inimigo e isso ativou o efeito do Enrage, aumentando seu dano para 11 e permitindo que ele quase eliminasse o Kron com um único golpe!
O segundo round foi finalizado com um único ataque que findou a vida das últimas unidades do oponente, resultando em uma vitória esmagadora. Para conferir a partida na integra você pode CLICAR AQUI!

CONSIDERAÇÕES FINAIS
Conforme você vai experimentando novos invocadores, ligas mais altas e cartas diferentes, você aprenderá que há sempre uma nova composição extremamente forte a ser utilizada, e é essa diversidade de possibilidades que torna o Splinterlands um acerto absoluto no quesito jogo de estratégia, pois você realmente é recompensado por buscar as melhores combinações, e foi exatamente assim que eu me senti ao ver esses assassinos executando seu papel com maestria.
O trio que permite essa composição funcionar é extremamente forte e relativamente barato, então se você tem interesse em experimentar o auge do poder físico desses assassinos, vale a pena cogitar alugar ou até mesmo comprar essas unidades, você com certeza não se arrependerá!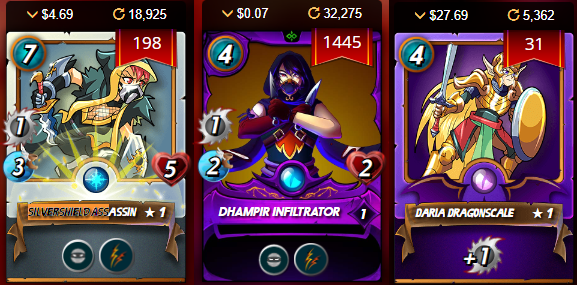 Muito obrigado a todos que leram até aqui, espero que tenham gostado. Se vocês curtirem meus conteúdos, peço que deixem o seu voto na postagem e sigam o meu perfil para poderem acompanhar as futuras postagens.

---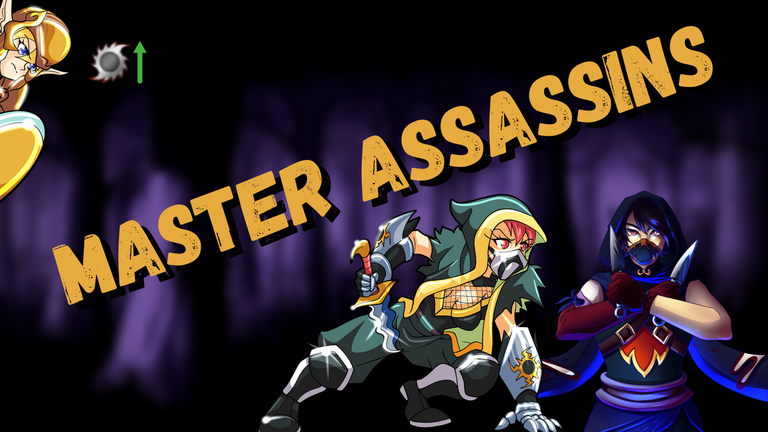 ENGLISH VERSION

(translate google)

Ranked play has been intense for me in Splinterlands. This new journey has become much more competitive, mainly due to the fact that I am now playing in the Gold league between 2400 and 2600 Rating.
This new experience however has allowed me to experiment with countless cards, compositions and unit levels that I hadn't used before. Today's post is just to share a match where I was able to use the newest pair of assassins with their double attacks ( Silvershield Assassin and Dhampir Infiltrator ) to sweep the enemy team with its high damage.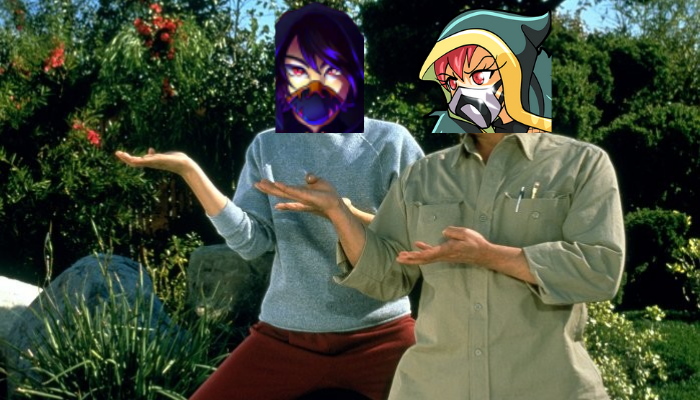 MASTER ASSASSINS
We already had the Silvershield Assassin occupying this post for a long time, but recently with the arrival of some new Rewards cards the Dhampir Infiltrator has come to serve as your apprentice, and these are the two protagonists of the post of today.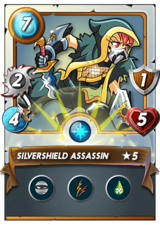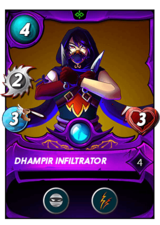 To further optimize the use of these units it is always important to combine them with a summoner that increases Physical Damage

or units that have the ability Inspire

to give this damage buff.
With that you will have units of very high damage and that attack twice, making the buffs doubly effective and generating results like the ones that will be shown in the game below.

THE CONFRONTATION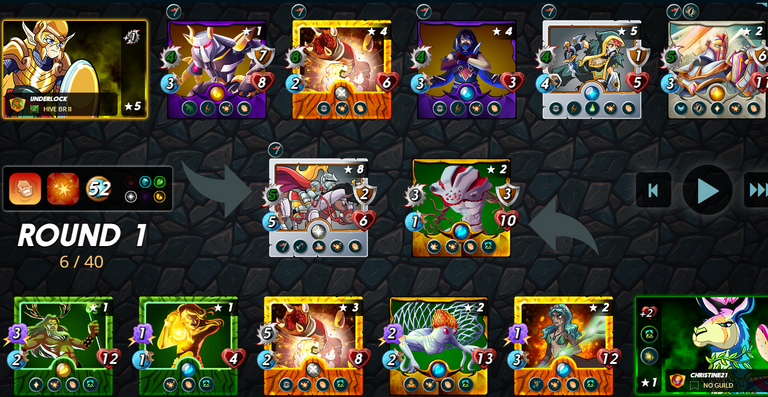 By observing in the opponent's history that he was already in a sequence of matches using Llama+Kron and with the set of combat rules that came with it (Spreading Fury

and Explosive Weaponry

) I opted for a very high damage composition, because in addition to Blast's explosive damage being even more effective, if eventually they were hit their attacks would become even louder due to Enrage.
The focus in this match was on as much damage as possible!
The confrontation was practically finished in the first round due to the high damage sequence and the speed of my units that were able to attack and even eliminated several enemy units before they could attack.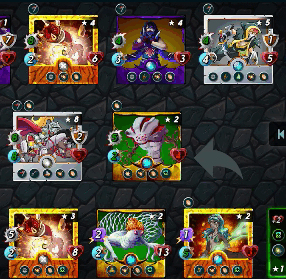 Silvershield dealt 4+2+2 and 4+2+2 with its attacks totaling 16 damage in a single turn! The Dhampir didn't fall behind and did 14 damage total, slightly less due to the enemy Tank's Shield

.
To close the round with a flourish the Sand Worm received the adjacent damage from the enemy attack and this activated the effect Enrage, increasing his damage to 11 and allowing him to nearly eliminate Kron in one hit!
The second round ended with a single attack that ended the life of the opponent's last units, resulting in a landslide victory. To check out the full game you can CLICK HERE!

FINAL CONSIDERATIONS
As you experiment with new summoners, higher leagues, and different cards, you'll learn that there's always an extremely strong new composition to use, and it's this diversity of possibilities that makes Splinterlands an absolute hit in the strategy game, because you really are rewarded for looking for the best combinations, and that's exactly how I felt when I saw these assassins performing their role with mastery.
The trio that allows this composition to work is extremely strong and relatively cheap, so if you're interested in experiencing the peak of these assassins' physical power, it's worth considering renting or even buying these units, you sure won't regret it!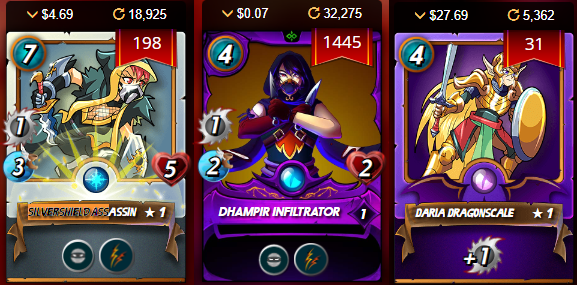 Thank you so much to everyone who read this far, I hope you enjoyed it. If you like my content, I ask you to send your vote on the post and follow my profile so you can read future posts.

---
---