UNEXPECTED THINGS HAPPENS - SPLINTERLANDS [PT-BR/ENG]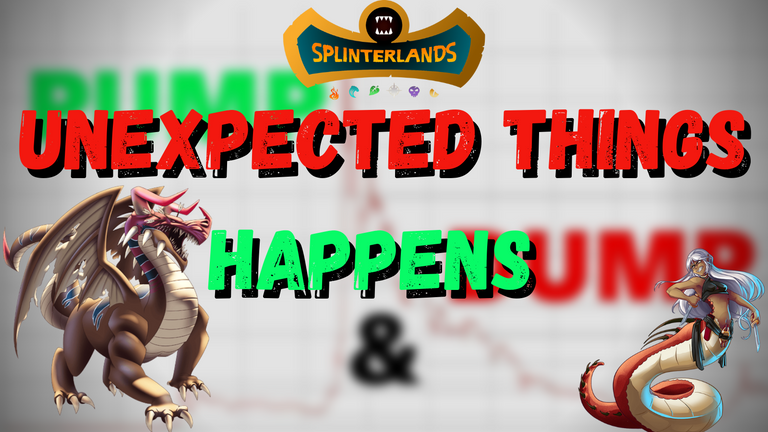 VERSÃO EM PORTUGUÊS

(nativo)

É impossível prevermos o futuro e apesar de muitos tentarem as coisas são realmente imprevisíveis e tudo pode mudar de um dia para o outro. Hoje eu quero bater um papo sobre economia, valorização e desvalorização, variações extremas e incerteza absoluta.
Mas apesar de ser inesperado, não significa que estaremos totalmente despreparados para tudo pois haverão momentos em que acontecerá algo inesperado que dê resultados positivos, afinal nem sempre tudo na vida são notícias ruins. Isso vale tanto para o Splinterlands quanto para o mercado de criptomoedas e qualquer outro investimento que fazemos em nossas vidas.

COISAS INESPERADAS ACONTECEM
Logo no primeiro dia após o lançamento do Novo Sistema de Recompensas, houve um enorme despejo no mercado de alugueis do Splinterlands com uma infinidade de cartas por preços absurdamente baixos e durante meus 9 meses de jogo (sei que é pouco) nada perto disso havia acontecido.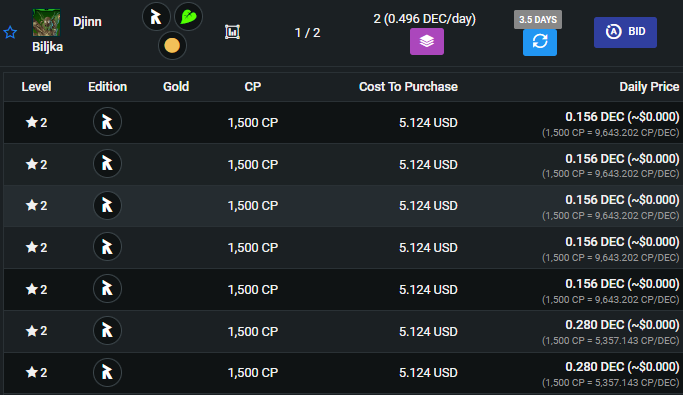 Sério, o CP/DEC estava altíssimo e era possível alugar centenas de cartas para finalmente alcançar aquele Power que você sempre desejou, mas...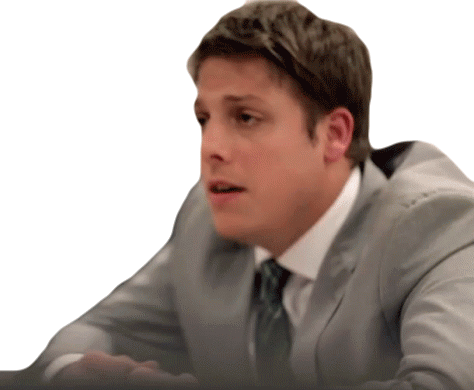 Por ser algo tão inesperado muitas pessoas nas comunidades do discord tiveram a mesma reação do gif acima. Os preços tão baixos foi considerado algo perigoso, pois no susto as pessoas acreditaram que aquilo resultaria em uma queda bruta no valor de venda das cartas.
Esse pânico fez com que elas ficarem tão preocupadas com o preço das cartas de maneira que simplesmente não aproveitaram para encher o carrinho (eu enchi, devo ter mais de 400 cartas alugadas com 5.000 CP/DEC+ contando minha conta e a alt)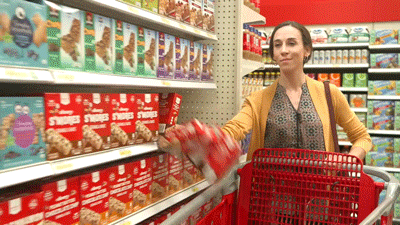 E poucos dias depois foi o EXATO OPOSTO! Como as recompensas começaram a aumentar substancialmente com o novo sistema, a necessidade por cartas melhores foi aumentando (e também pelas cartas Ghosts), e com esse aumento da demanda o preço foi subindo, subindo, até que...

BUUUUUUMMM o preço explodiu e cartas outrora absurdamente baratas se tornaram praticamente inviáveis de se alugar pois estavam por preços absurdos. Esse aumento exorbitante poderia ter sido cogitado mas foi realmente inesperado. E o que fazer? Sentar e chorar!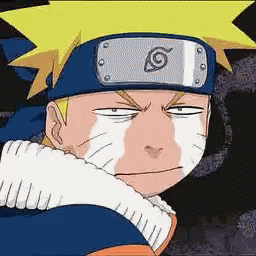 Brincadeira, agora é necessário saber explorar bem o mercado de aluguel, garimpar bastante e fazer bom uso do BID disponível no Peakmonsters. E é importante lembrar que tudo isso aconteceu em um espaço de tempo de 15 dias. A forma de se jogar mudou totalmente juntamente com a maneira mais otimizada de realizar alugueis.
Coisas inesperadas acontecem e por isso você precisa estar sempre disposto a aprender as melhores maneiras de se sair bem com essas mudanças.

COREANOS ÀS COMPRAS
O mercado seguia tranquilo em sua tendência de baixa entediante, caminhando lateralmente e sem nenhuma perspectiva de recuperação a curto prazo. A criptomoeda da HIVE seguia na faixa dos $0,40 à vários dias até que... Os coreanos resolveram comprar!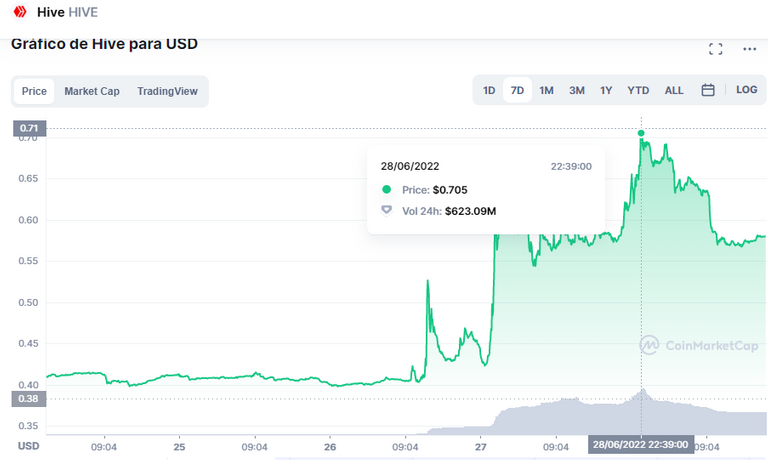 Isso foi totalmente inesperado e fez muitas pessoas acordarem mais felizes no dia 28 com um aumento de mais de 40% na criptomoeda do nosso ecossistema favorito.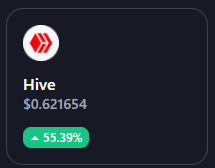 Para isso se tornar realidade bastou o mercado da Coreia ir às compras com muitas baleias motivadas a fazer grandes movimentos, o que resultou em um aumento astronômico no volume de negociações da Hive.

Coisas inesperadas acontecem e quem aproveitou esse movimento para surfar conseguiu realizar um lucro interessante que abre portas para fazer novos investimentos em suas cartas no Splinterlands sem a dor no coração de colocar seu próprio dinheiro.

GANHOU, PERDEU, GANHOU, PERA, QUE?
Coisas inesperadas também acontecem em nossas partidas e é simplesmente incrível como vão existir momentos simplesmente hilários que por azar (ou sorte) alteram completamente o resultado de uma batalha.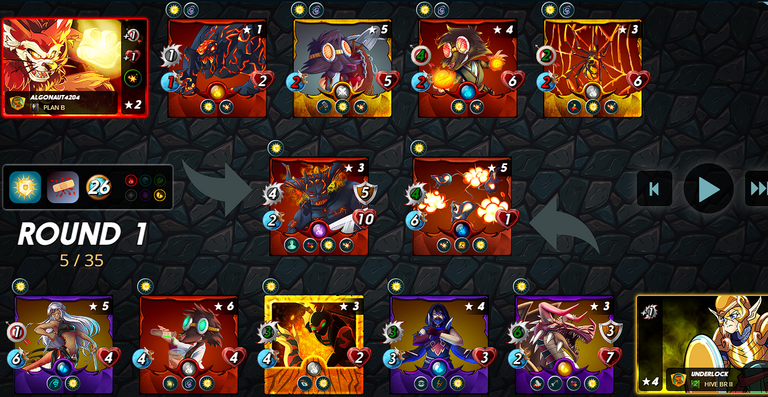 Este seria mais uma batalha normal de hoje. Eu estava tentando rushar meu Focus Dragon então estava me limitando a usar o Daria e muitas unidades físicas. Inclusive, fica a dica de uma maneira interessante de utilizar a habilidade Redemption

para estourar todos os Divine Shield

de uma só vez.
Os acontecimentos inesperados começaram quando as duas unidades com Retaliate

começaram a se enfrentar, resultando em uma série de eventos aleatórios totalmente imprevisíveis.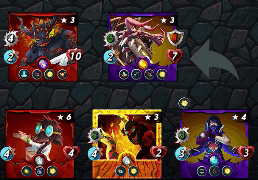 Para o meu azar o último Retaliate do Forgotten One impediu que meu Desert Dragon executasse seu Trample

negando uma quantidade absurda de dano que poderia ser causado e de quebra ainda eliminando meu Dhampir Infiltrator.
Com a morte dessas duas unidades eu considerei a partida como perdido, mas como eu estou dizendo desde o início deste post coisas inesperadas acontecem, e foi isso que aconteceu!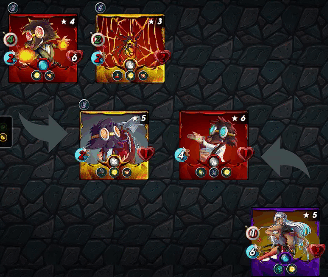 Da mesma forma como o adversário deu sorte de impedir meu Trample e eliminar duas unidades com a ativação da sua habilidade, dessa vez a Naga Assassin utilizou de sua velocidade para esquivar do ataque inimigo que resultaria em minha derrota e ainda ativou sua habilidade Backfire

, eliminando o oponente e trazendo a vitória para o meu lado!

CONSIDERAÇÕES FINAIS
São coisas assim que reforçam o quanto as coisas são realmente imprevisíveis e todos os dias coisas inesperadas acontecem, então nós devemos sempre manter nossa mente aberta e estarmos prontos para planejar e agir de acordo com essas mudanças.
Falando por mim, estou buscando estudar para ampliar meu conhecimento e mantendo o trabalho constante através das postagens, curações e jogando Splinterlands diariamente. Acredito que o esforço continuo se aplicado da maneira correta é a melhor forma de continuar crescendo independente das coisas inesperadas que acontecerem.
Muito obrigado a todos que leram até aqui, espero que tenham gostado. Se vocês curtirem meus conteúdos, peço que deixem o seu voto na postagem e sigam o meu perfil para poderem acompanhar as futuras postagens.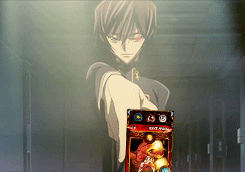 ---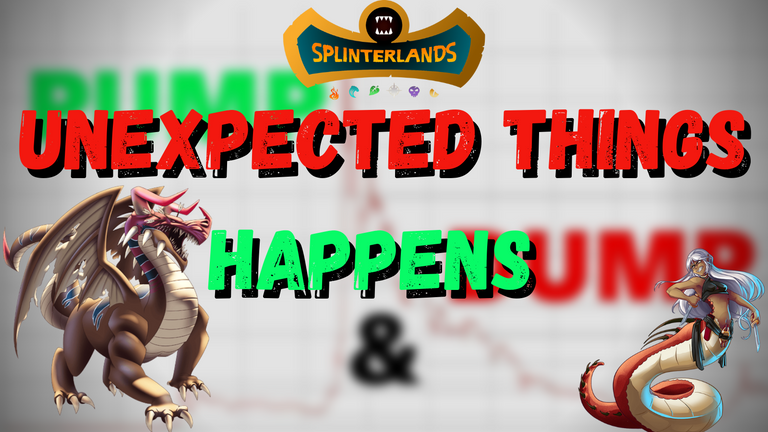 ENGLISH VERSION

(translate google)

It is impossible to predict the future and although many try things are really unpredictable and everything can change from one day to the next. Today I want to chat about economics, appreciation and devaluation, extreme variations and absolute uncertainty.
But despite being unexpected, it does not mean that we will be totally unprepared for everything because there will be times when something unexpected will happen that gives positive results, after all, not always everything in life is bad news. This is as true for Splinterlands as it is for the cryptocurrency market and any other investment we make in our lives.

UNEXPECTED THINGS HAPPENS
The very first day after the launch of the New Rewards System, there was a huge dump in the Splinterlands rental market with a plethora of cards for absurdly low prices and during my 9 months of play (I know which is little) nothing close to that had ever happened.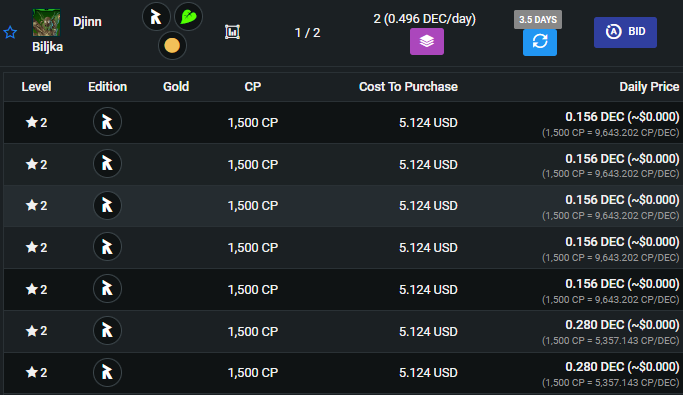 Seriously, CP/DEC was sky high and it was possible to rent hundreds of cards to finally get that Power you've always wanted, but...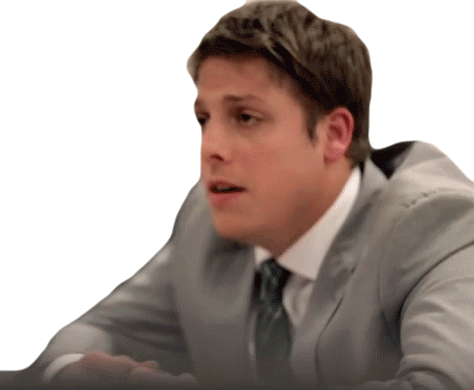 Because it was so unexpected, many people in the discord communities had the same reaction as the gif above. Such low prices were considered dangerous, as people were startled to believe that this would result in a gross drop in the sale value of the cards.
This panic made them so worried about the price of the cards that they just didn't take the opportunity to fill the cart (I did, I must have more than 400 rented cards with 5,000 CP/DEC+ counting my account and alt)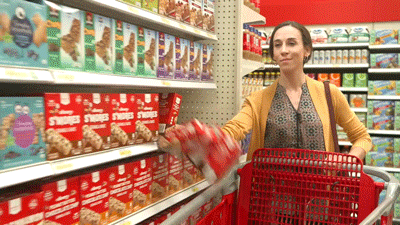 And a few days later it was the EXACT OPPOSITE! As the rewards began to increase substantially with the new system, the need for better cards increased (and also for Ghosts cards), and with this increased demand the price went up and up, until...

BUUUUUUMMM the price exploded and cards that were once absurdly cheap became practically unfeasible to rent because they were at absurd prices. This exorbitant increase could have been considered, but it was really unexpected. And what to do? Sit down and cry!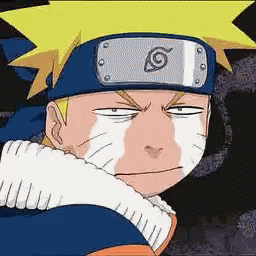 Just kidding, now it's necessary to know how to explore the rental market well, mine a lot and make good use of the BID available at Peakmonsters. And it's important to remember that all this happened in a span of 15 days. The way to play has totally changed along with the most optimized way to make rentals.
Unexpected things happen and that's why you need to always be willing to learn the best ways to do well with these changes.

KOREAN SHOPPING
The market was calm in its boring downtrend, moving sideways and with no prospect of recovery in the short term. The HIVE cryptocurrency was in the range of $0.40 for several days until... The Koreans decided to buy!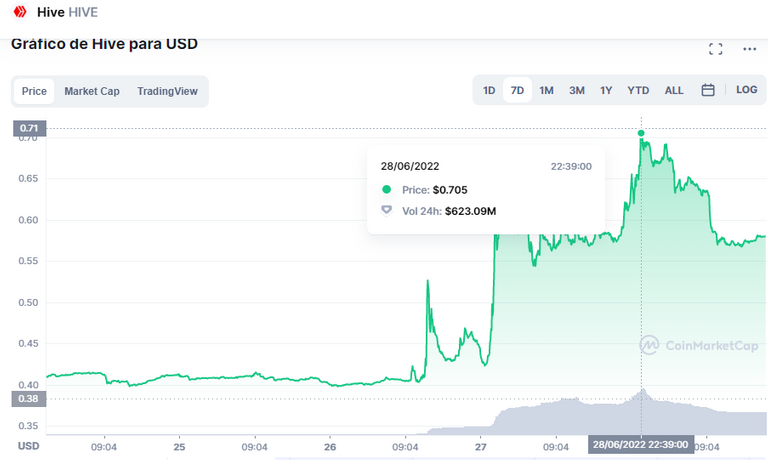 This was totally unexpected and made many people wake up happier on the 28th with an increase of over 40% in the cryptocurrency of our favorite ecosystem.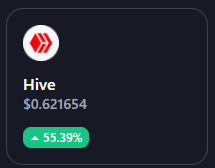 For this to become a reality, it was enough for the Korean market to go shopping with many whales motivated to make big moves, which resulted in an astronomical increase in Hive trading volume.

Unexpected things happen and those who took advantage of this movement to surf managed to make an interesting profit that opens doors to make new investments in their cards at Splinterlands without the heartache of putting their own money.

WIN, LOST, WIN, WTF, WHAT?
Unexpected things also happen in our games and it's just amazing how there will be simply hilarious moments that by bad luck (or luck) completely change the outcome of a battle.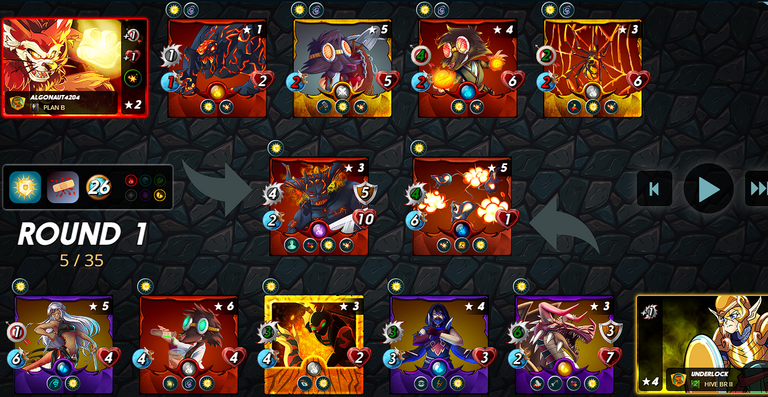 This would be more of a normal battle today. I was trying to rush my Focus Dragon so I was limiting myself to using Daria and lots of physical units . There is even a hint of an interesting way to use the Redemption skill

to burst all the Divine Shield

at once.
The unexpected events began when the two units with Retaliate

began to clash, resulting in a series of completely unpredictable random events.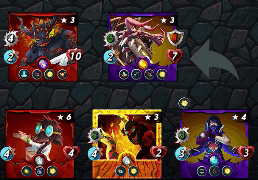 To my bad luck the last Retaliate of Forgotten One prevented my Desert Dragon run your Trample

denying an absurd amount of damage that could be dealt and break even eliminating my Dhampir Infiltrator.
With the death of these two units I considered the game lost, but as I've been saying since the beginning of this post unexpected things happen, and that's what happened!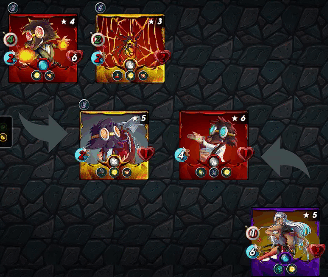 In the same way the opponent was lucky to stop my Trample and eliminate two units with the activation of his ability, this time the Naga Assassin used his speed to dodge the enemy attack that would result in my defeat and even activated his ability Backfire

, eliminating the opponent and bringing victory to my side!

FINAL CONSIDERATIONS
It's things like this that reinforce how unpredictable things really are and everyday unexpected things happen, so we should always keep an open mind and be ready to plan and act on these changes.
Speaking for myself, I'm looking to study to expand my knowledge and keep the work constant through posting, curating and playing Splinterlands daily. I believe that continuous effort, if applied in the right way, is the best way to keep growing regardless of unexpected things that happen.
Thank you so much to everyone who read this far, I hope you enjoyed it. If you like my content, I ask you to send your vote on the post and follow my profile so you can read future posts.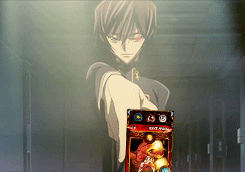 Posted Using LeoFinance Beta
---
---