BUD-Finance [AMA] Live, This Friday Evening!

(...yea I wish it was cannabis themed too..)
This last weekend for me, I feel was the weekend of random DeFi projects. It seemed like everywhere I turned there was a new DeFi project that had popped up, all of them looking somewhat similar, the only thing being unique is their APY's on all of their different farms or pools.. and wither or not they have broken through to layered farming. On Binance Smart Chain there is an overwhelming menu of projects to invest in, and something I thought would be a great project to do, is to try and give as many of them a voice as possible, and especially the ones that might have a hard time being taken seriously (Either not a high TVL, Or downright questionable "copyrights"). I want to delve into the minds of the project leads, or whoever it is that claims to be the mind behind the madness, and see what it is that motivated them to persue this line of work, to choose their chosen themes, and everyother possible question that a simple farmer could think to ask!
I got into yeild farming because of CubFinance, Khal, and the history of leofinance LeoFinance.. I've noticed that there is so many project on BSC that seem to offer so many similar services.. everything besides a bridge, 3+years of reputation and proof of work, and.. Tokenized Blogging/Social media.
If I can take this chance to onboard some people that are interested in crypto.. than all the better.
I hope you will join me this friday evening PST. (Time is TBD and will be updated ASAP) In the meantime, If you would be so kind as to ask any question you want in the comments, and give me something to go in there with, we got lots of time till friday, so I hope we can get a few questions.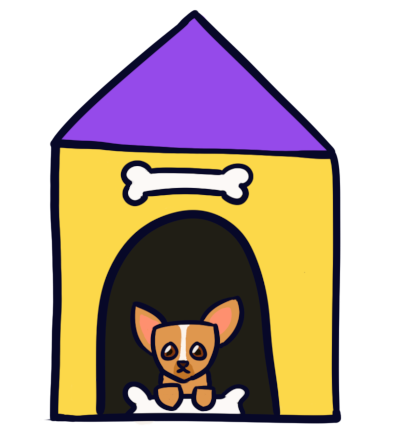 April, 6th First medium post, April 7th 1st Tweet: BUDFinance https://buddefi.gitbook.io/bud-defi/
Bud Defi is a new project focused on building a community and providing long term value for its holders. We're tired of getting rugged too, so we made our own project.
Here are some highlight features for BudDefi
Buyback burning mechanism
Migrator code removed
Timelock added at launch
Farming starts at a given block (no minting backdoor)
Kindly remind, please always Do Your Own Research! Only invest what you can afford to lose.
---
We are doing a Fair Launch for everyone. 🚀
Farming will start at block #6419500. View countdown on BscScan.
Before farming starts, you can deposit to farming pools prior to launch, but no rewards will be generated.
There is no pre-sale.

Dev will pre-mine 500 BUDs for liquidity pools setup.

BUD-BUSD, BUD-BNB liquidity will be added first, allowing the price to be set when farming starts. (250 BUDs for each liquidity pools, price $1)

---------------------------------------Road map------------------------------------

                        High Priority


Listings on CG and CMC: In progress

BUD emission reduction: Emission rate to be reduced to 0.01 BUD per block over the course of 21 days. Read more here: https://buddefi.medium.com/dev-update-1-new-changes-a95f0ed41268​

PUP Token Launch: New farm coming soon

BUD Staking: Incentives for $BUD holders

                     Medium Priority


Layered Farm

PUP Lottery

First Game: A competitive twist to the classic fomo style jackpot game

Techrate Full audit

                      Low Priority   


!!Tokenized Community and Social Media!!

Customized UI

Auto-compounding vaults

NFTs

Certik Audit

BUD Governance

                     Completed


Techrate Quick Audit
Dapp Radar Listing
Bud Token Launch
Disclaimer: This roadmap is not strictly time-based and is not final, we will adjust according to our community needs.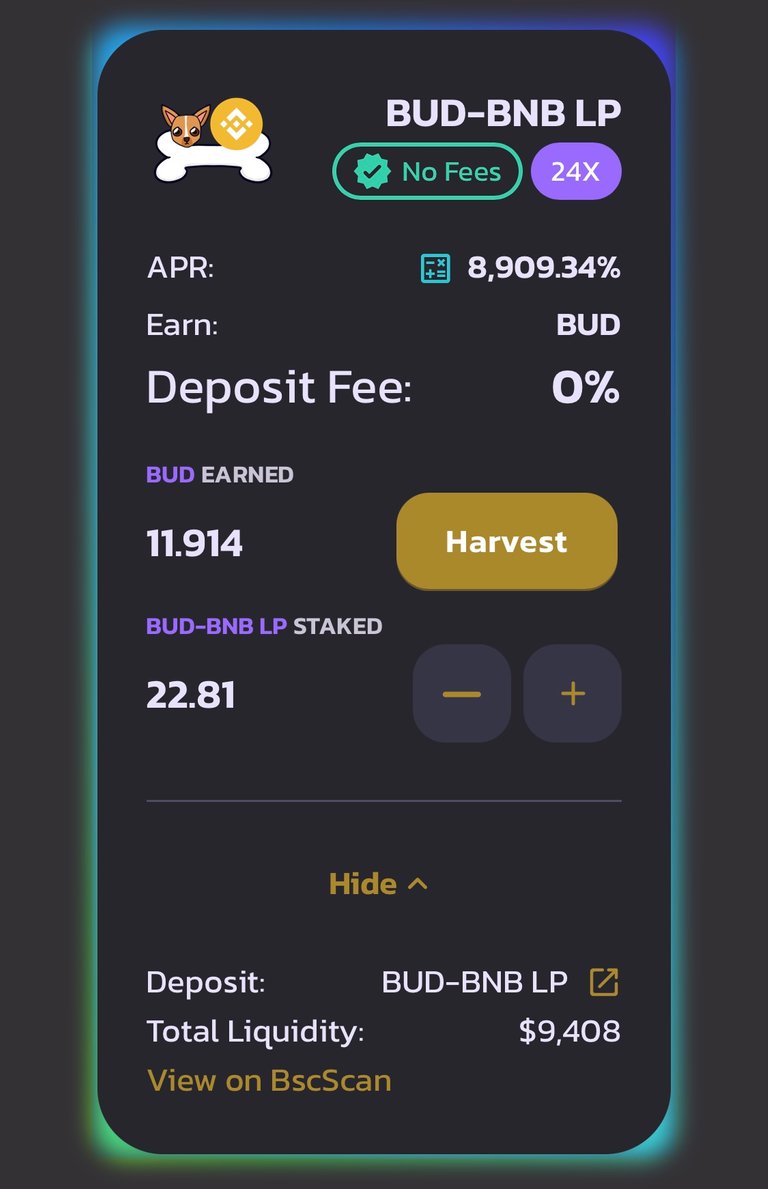 100% power-up. . . Long-on-Hive/Leo. . . Never Sell rewards. See you in 5 yrs.
​
Posted Using LeoFinance Beta
---
---