Our.Glass - My Newest Lottery Ticket.

Since my experience with Bud"Defi" a dog themed failed project. I started investing a little more conservatively.. So as always! this is not investment advise or solicitation.. this is just for our own entertainment, education and to create dialogue.
On Thursday morning (6am pst) I woke up, and looked at my phone and checked discord and looked at the servers that I follow.. and something in "TheVipLounge"Discord server Set up by:@Hotsauceislethal cought my eye.. they were talking about investing in a new sketchy coin project with an unfinished website, no roadmap, no whitepaper, no audit.
Needless to say, I was excited! so you better checkout @WEPIX cos HotSauce would appreciate that!
Since thursday morning I have been active in the telegram channel for OurGlass, and I have tried to ask as many questions as possible, and learn as much about this project and its community, how it began from its inception, and where they plan to go in the future.
What I know so far
Dont Invest what your not willing to lose!
A guy named treyvon in the YT channel linked below, had been doing a Vlog series on youtube, where a community member mentioned in the audio chat that he had been sprinkling hints that he was wanting to begin his own DeFi project
Project is 2days old and some change
Community is growing by ~100people per 8hrs - Highly energetic and motivated to promote and grow OurGlass
People are friendly, and Trey is highly respected by them
2720 TokenHolders
Supply = 1,000,000,000,000,000
Burned = 59,942,497,872,029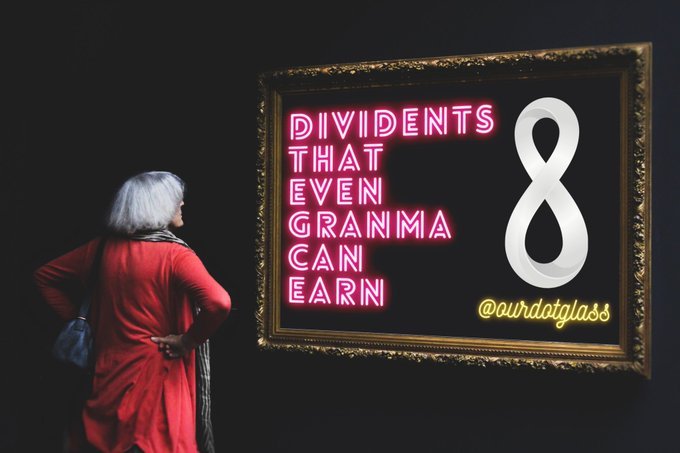 ---------------------YouTtube Videos----------------------------
I [@.hansdewet on hive] show you guys who the top hodlers are and the community should know what our whales are doing. So please check it out. We will keep them honest
Sir Crypto - - Intro
Telegram Community Audio&text chat
@ The 1hr and 56min mark Treyvon hops in to chat for a while until the 2hr 25min mark.
How to buy our.glass from Coinbase + KuCoin
🌐🌐$GLASS🌐🌐 Just Launched! (~24-48hrs ago)
"Frictionless yield. 10% transfer fee. Half of fee goes to holders, the other half goes to liquidity. This means just by holding GLASS in your wallet, glass will be deposited in your balance. Liquidity has been locked for 6 months."
---------------------------------Chartz--------------------------------------------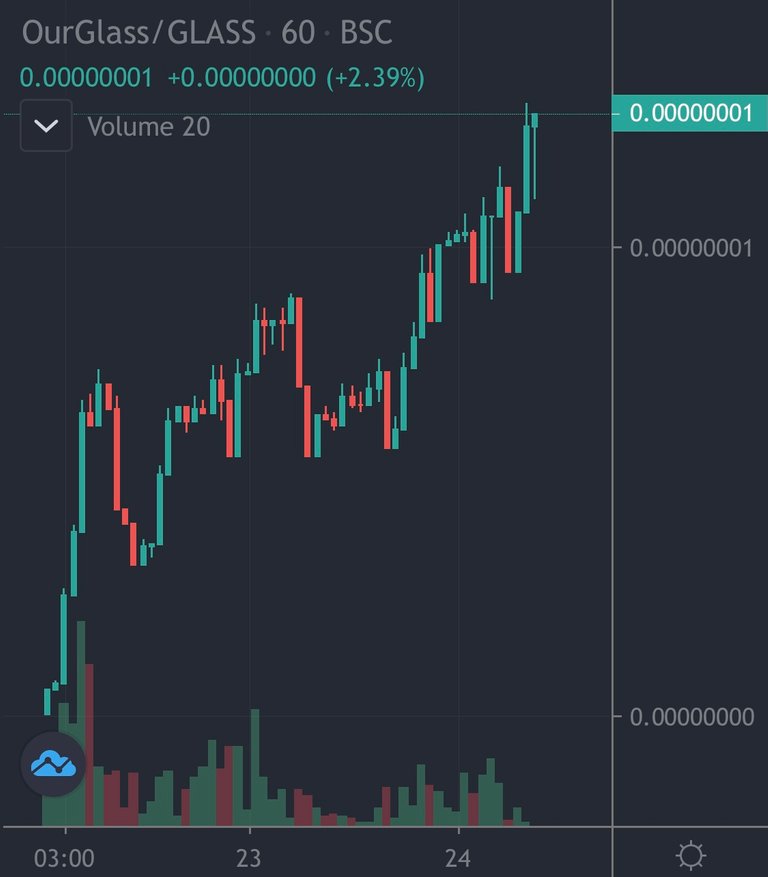 ------------------------------BSC Checker "Audit"-------------------------------
Token name: OurGlass (GLASS)
PCS Buy link: https://exchange.pancakeswap.finance/#/swap?inputCurrency=0x9c9d4302a1a550b446401e56000f76bc761c3a33

LIQUIDITY : 96.8% locked via DxSale (0xeb3a9c56d963b971d320f889be2fb8b59853e449)

PROJECT START : 2 DAYS 7 HOURS AGO (listed on bscscan)

H/T ratio : ~0.3

PRESALE : NO

Twitter : twitter.com/ourdotglass

SITE: https://www.our.glass/ (poorly built)

FARMING SOON: NO

PROJECT STATE: Hard fork of safemoon

TRANSFER OBS: 90% of total supply + 14k$ initial liquidity pool. 5% were burned and the rest is kept in the dev address. Attention! 54.3k$ were removed from the liquidity pool before the LP tokens lock (https://bscscan.com/tx/0x4ee2ae39683f997b2febd0222d57e23e16d6daec0cf2ffac07e484c305b4f530)

CONTRACT : Safemoon fork with charity(equal distribution) and burn fee for each transaction

TIMELOCK : NO (not a farming token)

OWNERSHIP : Developer

HOLDERS INFO.:
6% burned
Multiple whales, bad distribution
PCS Pool owns 5.3%

Telegram OBS.: 1.9k MEMBERS, 2.6k HOLDERS

MOMENTUM: Medium-High

LISTINGS : No listings on CG, CMC or LCW. Not verified on BSCScan
❗️CONCLUSION❗️
Safemoon hard-fork. No presale, stealth launch. Holders distribution is bad (~20 addresses own more than 1%). A big part of LP tokens are locked, nonetheless the dev withdrew once 50k$ and added them back to the Liquidity Pool in short time, but his LP tokens aren't locked, so he can withdraw them at anytime.
Contract has no exploits. 10% fee for each transaction, same distribution as Safemoon.

Posted Using LeoFinance Beta
---
---