Upvote Shares Level 25 Curation Dividend Payouts & Progress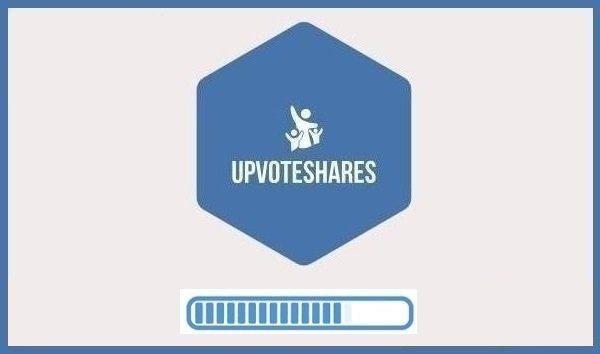 Level 26 is about to open up but there is first another round of Curation Reward Dividends being paid out to Shareholders with 11 or more shares!
I intendeded to do this sooner but things keep getting in the way, The Curation Dividends are doubled again similar to last payout (See Post) as part of the Blurt Airdrop is being redistributed to shareholders (See Post). The table below shows where we are right now in the progression of this project and the current plan remains to work things up toward 2000 shares after which they only can be bought from other shareholders. I'll discuss all the details once we are there hopefully somewhere in 2022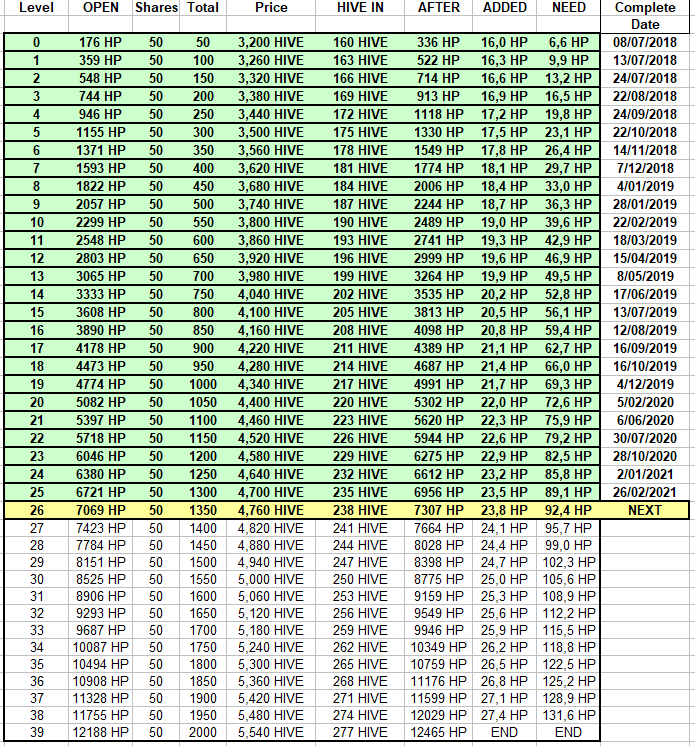 ---
I added some more CTP to the tribe tokens and continue to look to increase them depending on how much the voting powers are being drained.

---
Level 25 Curation Dividends
As always, all shareholders that have at least 11 shares are getting curation dividend payouts with a small multiplier based on their shares. They will be paid out right after this post is published.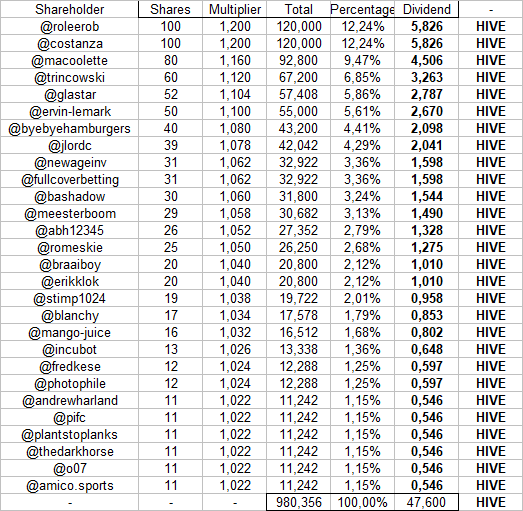 List All Shareholders
---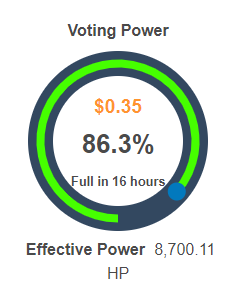 The Voting power continues to hold up relatively well but I will decrease the voting power for each share from 2.8% currently to 2.5% when Level 26 opens up to hopefully be able to keep it there for a while. This is still far bigger compared to the minimum promised 0.74% which it would be at level 26 with 1350 Shares in circulation. I won't wait too long to open up the next level and it will likely be closed down within 2 weeks regardless of shares sell out or not as there is enough HP in the account to burn unsold shares which would increase the returns for existing shareholders.
---
Thanks everyone and as always let me know if I made any mistakes. Also, feel free to leave questions, feedback, suggestions in the comments below as always!
Posted Using LeoFinance Beta
---
---