Upvote Shares Level 26 (100% Complete)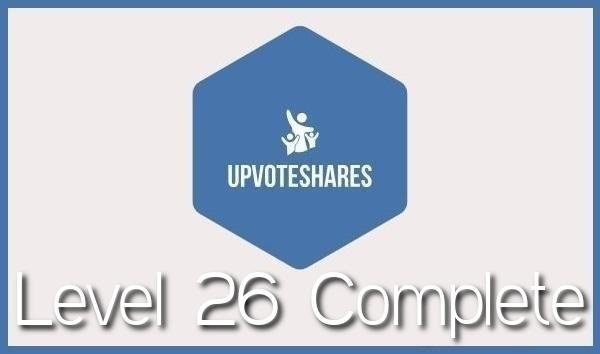 @upvoteshares is a curation project from @costanza that aims to provide reliable upvotes based on a fair model that has proven to be sustainable and scalable over time. This Project is mainly aimed towards Quality Steemians with a long term mindset. The model mechanics are better explained here.
---
Level 26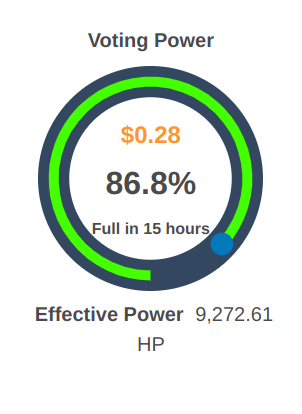 My intention was to close Level 26 within 2 weeks after it became available regardless of shares sold or not burning the ones that didn't go out. A combination of lack of time and procrastination made that into a month and i'm finally putting the effort to close this level down moving on to the next one in the coming weeks. Only 14 of the 50 Shares were sold which I don't mind as this means 36 Shares got burned giving more value to all the existing shares of shareholders in terms of returns they provide. The voting power also continues to hold up quite nicely right now.
---

I continue to add more Tribe tokens while compounding the curation rewards which gives a nice extra on top for all shareholders that are using their tags on the appropriate posts. I did transfer 10 of my own Proof Of Brain (POB) coins to stake them adding to the list.
---
Level 26 Shares
---
---
Previous Levels Information
---
Next
The Curation Rewards for this level will be paid out next and I plan the program is ready to open Level 27 which I aim to do within the next 2 weeks also making a promotional post showcasing the actual returns shared give to active bloggers hon Hive & LeoFinance.
---
Thanks everyone for the support and the patience. 100% of the token earnings from this post will go towards growing this account and increasing the value of each share. As always feel free to leave remarks, suggestions or questions in the comments and let me know if I made a mistake somewhere not adjusting your voting % properly. Thanks Everyone !
Posted Using LeoFinance Beta
---
---