Upvote Shares Level 26 Curation Dividend Payouts & Progress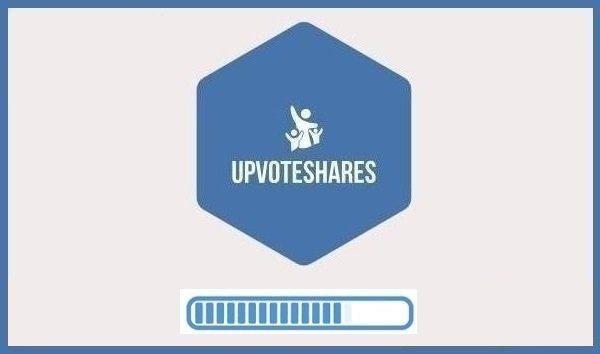 Level 27 will soon open up so there is another round of Curation Reward Dividends being paid out to Shareholders with 11 or more shares!
The previous 2 rounds had double curation Reward Dividends as a way to distribute some of the Blurt Airdrop. There is still some of that left and I'm adding 50% this time on top of the regular planned dividends for level 26 to be completed. I plan on opening Level 27 within the next 7 days.
---
Tribe token holdings of the account continue to slowly but surely grow to bring some nice added value to all Shareholders.

---
Level 26 Curation Dividends
As always, all shareholders that have at least 11 shares are getting curation dividend payouts with a small multiplier based on their shares. All payouts should have been done by the time this post is published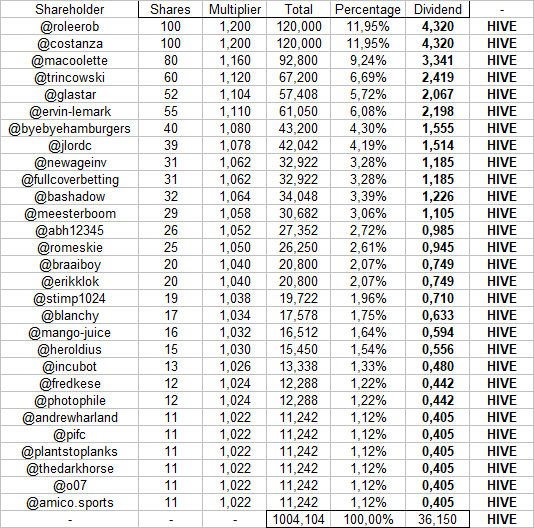 List All Shareholders
---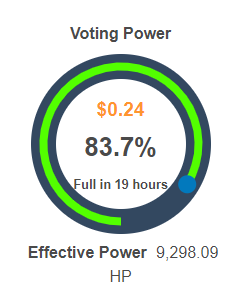 I do plan to now adjust the voting % for each share from 2.8% to around 2.5% after not having touched it for a long time while the Hive Power of the account kept growing. Since last round went out quite slow, I do intend to finally make a post showcasing the exact returns this project provides curating active bloggers who are shareholders in this project to hopefully convince more bloggers to become part of it.
---
Thanks everyone and as always let me know if I made any mistakes. Also, feel free to leave questions, feedback, suggestions in the comments below as always!
Posted Using LeoFinance Beta
---
---