Upvote Shares Level 31 (100% Complete)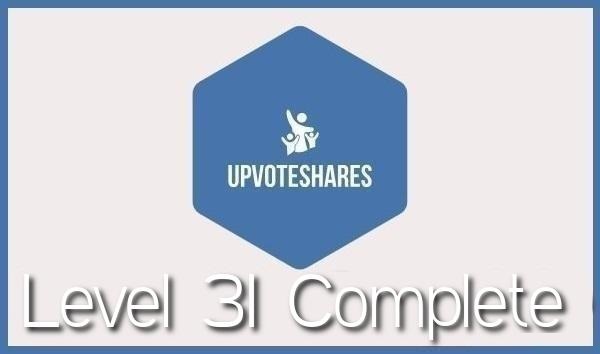 @upvoteshares is a curation project from @costanza that aims to provide reliable upvotes based on a fair model that has proven to be sustainable and scalable over time. This Project is mainly aimed towards Quality Bloggers with a long term mindset. The model mechanics are better explained here.
---
Level 31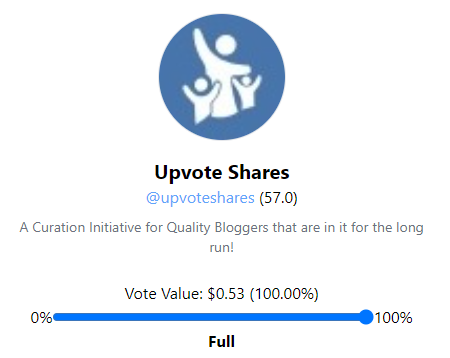 It's been about a month since I opened up Level 31 and all shares have been sold out a while ago so no burned shares this round which comes at the advantage that it's possible the progress faster. The upvotes have stayed at 2.8% for each share for a while and they are holding up very well to the point where the Voting power at times sits at 100% even. This means that going forward the next couple of levels, 2.8% will be maintained.
---

Tribe tokens cointinue to compound and give a nice extra on top for all shareholders that are using their tags on the appropriate posts.
---
Level 31 Shares
---
---
Previous Levels Information
---
Next
The Curation Rewards for this level will be paid out next and I will move onto opening level 32 after that. My aim is to do this somewhere in the coming weeks
---
Thanks everyone for the support and the patience. As always feel free to leave remarks, suggestions or questions in the comments and let me know if I made a mistake somewhere not adjusting your voting % properly. Thanks Everyone !
Posted Using LeoFinance Beta
---
---