Upvote Shares Level 33 (100% Complete)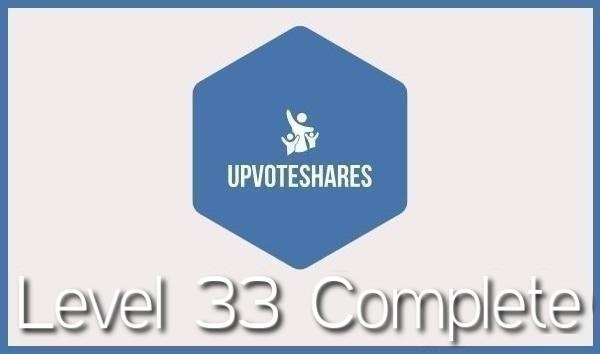 @upvoteshares is a curation project from @costanza that aims to provide reliable upvotes based on a fair model that has proven to be sustainable and scalable over time. This Project is mainly aimed at Quality Bloggers with a long-term mindset. The model mechanics are better explained here.
---
Level 33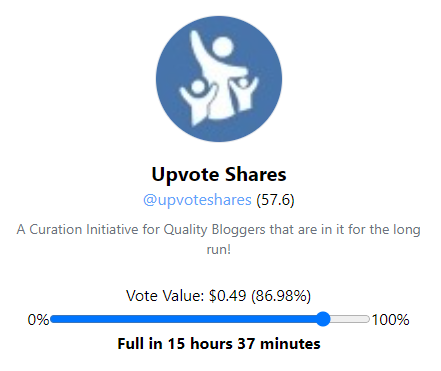 It's been a little over 2 weeks wins Level 33 Opened up and it was sold out rather quickly. This leaves just 6 more levels to go before the project goes into the next stage where no more new shares will be created. The voting power is still holding up but is getting in a range where I will decrease the % for each share which for a very long time has stayed at 2.8% while the Staked HP in the account managed to grow a lot.
---

Tribe tokens continue to compound and give a nice extra on top for all shareholders that are using their tags on the appropriate posts.
---
Level 33 Shares
---
---
Previous Levels Information
---
Next
I'm running behind on Minnowshare conversions with the last report dating back from Level 25 so I have some catching up to do there aiming to get it done somewhere in the next 2-4 weeks. Once that is done, it's time for another round of curation reward dividends before Level 34 opens up getting us closer to a total of 40 levels...
---
Thanks everyone for the support and the patience. As always feel free to leave remarks, suggestions or questions in the comments and let me know if I made a mistake somewhere not adjusting your voting % properly.
Posted Using LeoFinance Beta
---
---