LEO Traffic analyse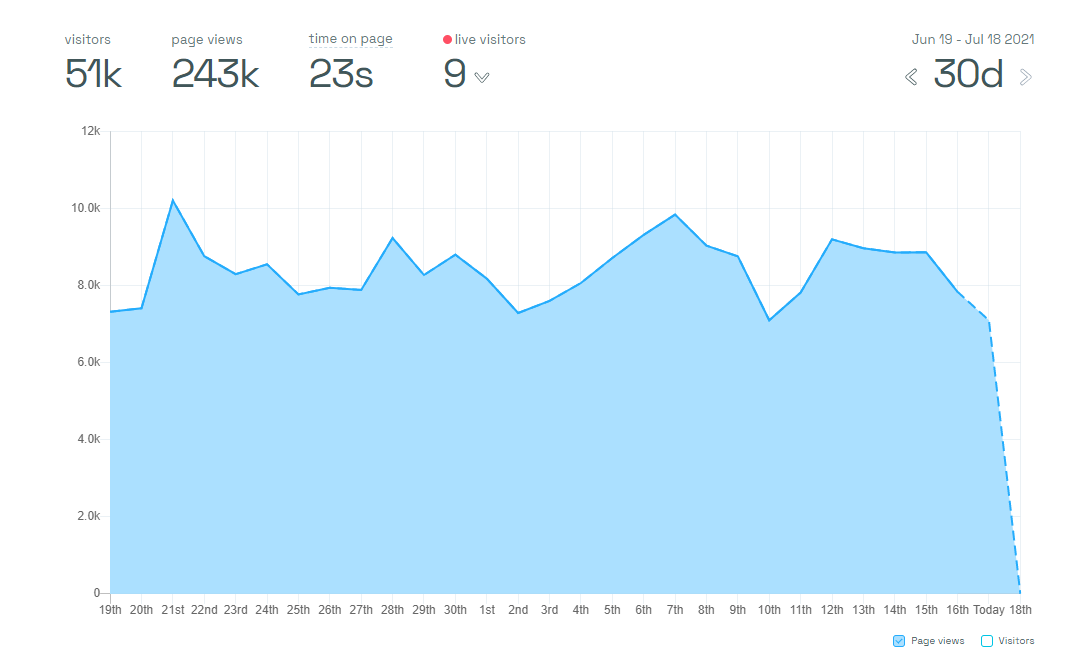 51k visitors is not bad at all. Im not sure it counts all or unique. Depending on that the stats are better or not.
Something i think that needs to become better is bounce rate and time on page. 23 seconds are not super worse, but for a content site, 2 minutes + are easily achievable.
The easiest way to archive is a recommended content area that also refers to older than 7 days of content with the same topic. simple because the content age and becomes with a good interlinking and activity automatic higher ranks in search engines.
Topic relevance is a key factor for search engines + offpage.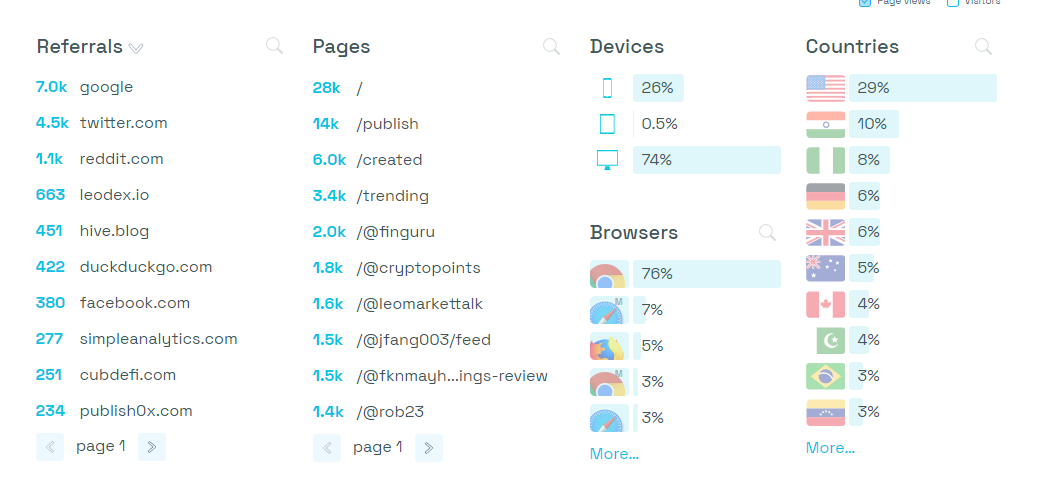 Referrals: This is the first part about it, the next refers to the pageviews. IMO Social media shares are really good and the main source of traffic. This is cool and should be something LEO whales take an eye on it.
The search engine traffic i come later.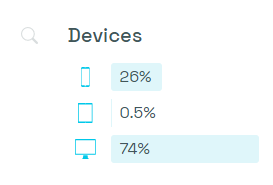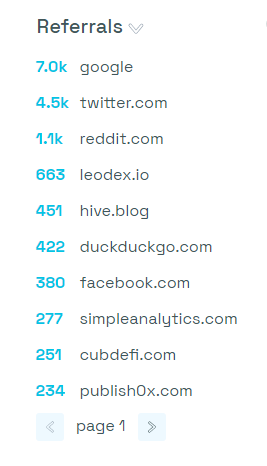 Something I see a lot of potentials to increase traffic is devices. Most of today's traffic on the internet is mobile device traffic. I wonder it is only 26% on leo, special most social media referral traffic should be mobile.
With this in mind, it looks like search engines hate to rank LEO content for mobile searches. This is IMO an Onpage problem of not mobile-optimized sites + page speed. Otherwise, the rate would be different and higher than 26%.
Something that's worth working on. Special because the mobile traffic market is 20 times bigger as desktop.
Something I would look at too is voice searches. I don't have data on it, but this is a very hot market.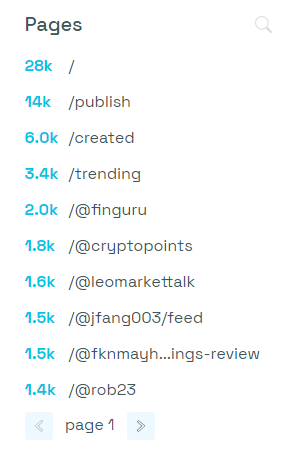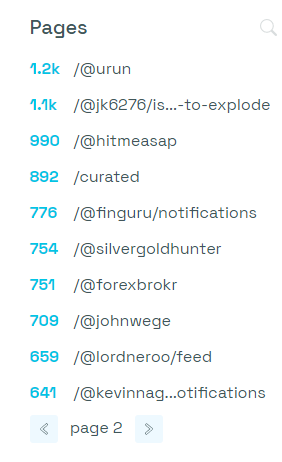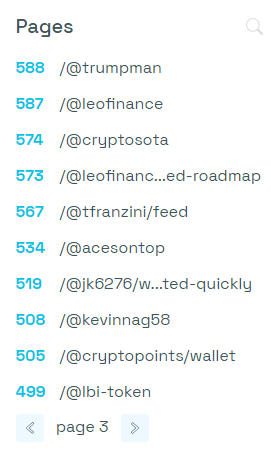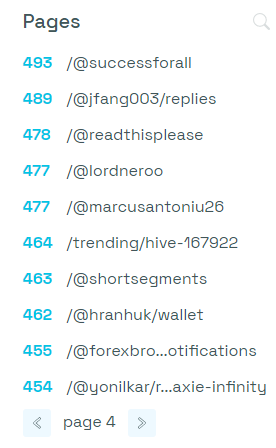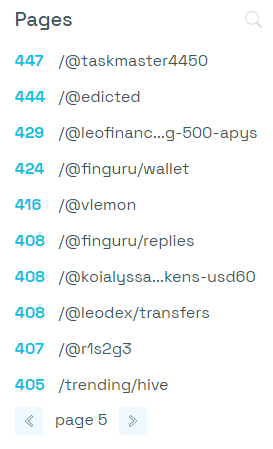 I'm shocked I don't see here content pages. This shows a very bad interlinking. On a healthy site, you would see here only content. Something simple to work on this problem is a tag cloud. Yes, it's unsexy but it works.
One upcoming problem that pops up here is tribe tags. Relevant tags are needed. LEO should add additional content tags to the Hive tags. This would clean the problem every easy for future content and allow the author to earn from multiple tribes. So there is no competition.
I'm also not happy to see /@urun on place 11 of page views. Simple because my content is not that special. Without looking at the stats, I would expect to see here the high rewarded content. Simple because it is on the top of the content exploring page.
To do list:
Mobile optimization / mobile app
page speed
recommended content
Interlinking
topic tags
After I recommend Offpage work.
There is a lot of potential missed. IMO the traffic could easily go factor 20-100 with some ( not much) professional work on it. Special on search engines.
I also would recommend adding share counters. Not the classic ones that will be used to spam. Some counter in cooperation with posh. @acidyo is looking for a use case.
Source: https://simpleanalytics.com/leofinance.io
I don't want to bash our wannabe SEO/Marketing experts we have on hive, but most of the content I read on hive about SEO/CRO/traffic topics is bullshit. In my opinion, Leo only deserves the best and no hobby work. I don't know if there is a strategy in place, but it is something that should be.
Any questions? Feel free to ask.
Posted Using LeoFinance Beta
---
---