Do you like NEOXAG Token?...!
Hello to all members on The City of Neoxian Community!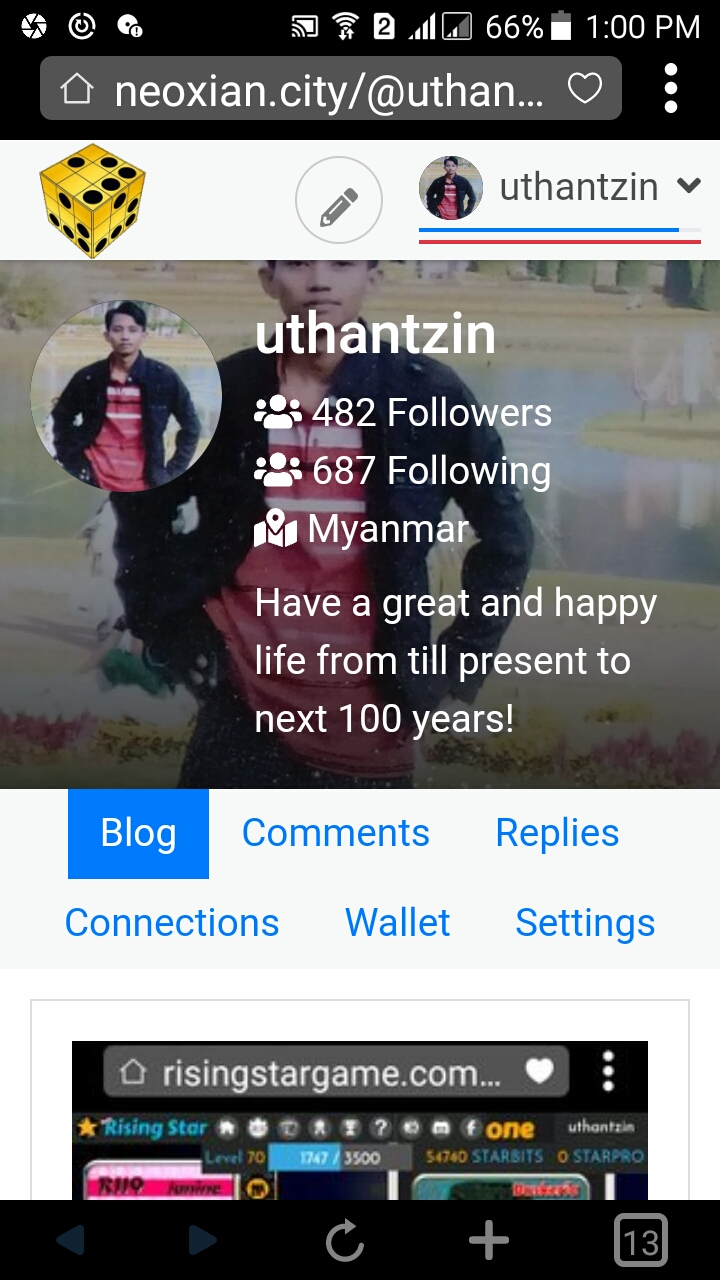 I would like to share you About Using Posted by neoxian.city website and My Hive Engine Token Staking.
This is my first post of by using published from neoxian.city website.
I did not use it before.
I wanted to use neoxian.city today.
l liked also Neoxian Token- NEOXAG.It is a nice Token and the price is stable on Hive Engine Market.
I had not many NEOXAG Token Power.I need to buy more NEOXAG Token.This is my collecting and staking time.I would buy some more NEOXAG Token on near future.
I want to say you about posted by neoxian.city.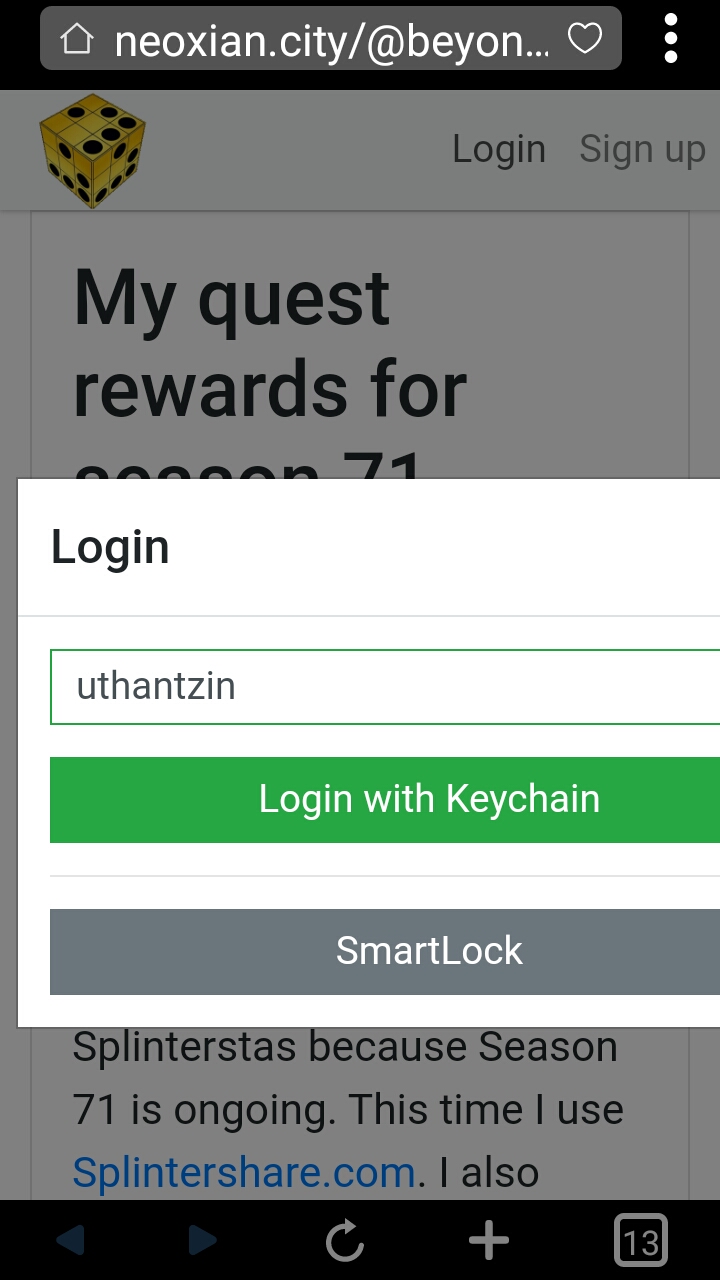 At first you need to go neoxian.city login page.
And then you need to login with your account from Hive Keychain.
After that you will see your profile page, wallet and publish for your desire as so on.
It is very easy to do for old users but I intend to write especially for new users as newbies.
Anyway the webiste is good and you can use easily and smarter for all users.
That is why I love and like to use on neoxian.city website.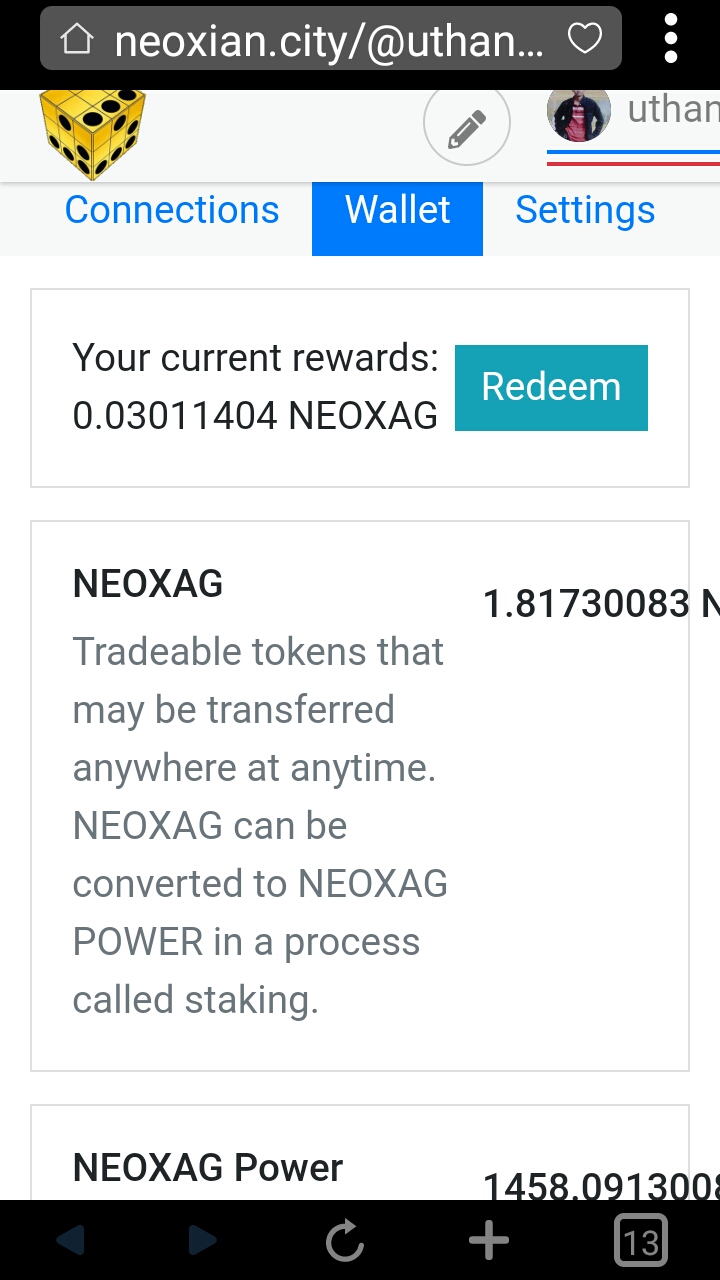 I went to the leodex.io market this morning.
I looked Tokens prices and checked my Hive Engine Token balances.
I checked my Hive Engine Tokens rewards every week.
And also I learnt more about Hive Engine Tokens which are the best Tokens and which are the best condition for future.
I collected and staked since I was used on hive platform.
I staked some Tokens today.
There are my staking of Hive Engine Tokens for this week.
(1)NEOXAG Token...!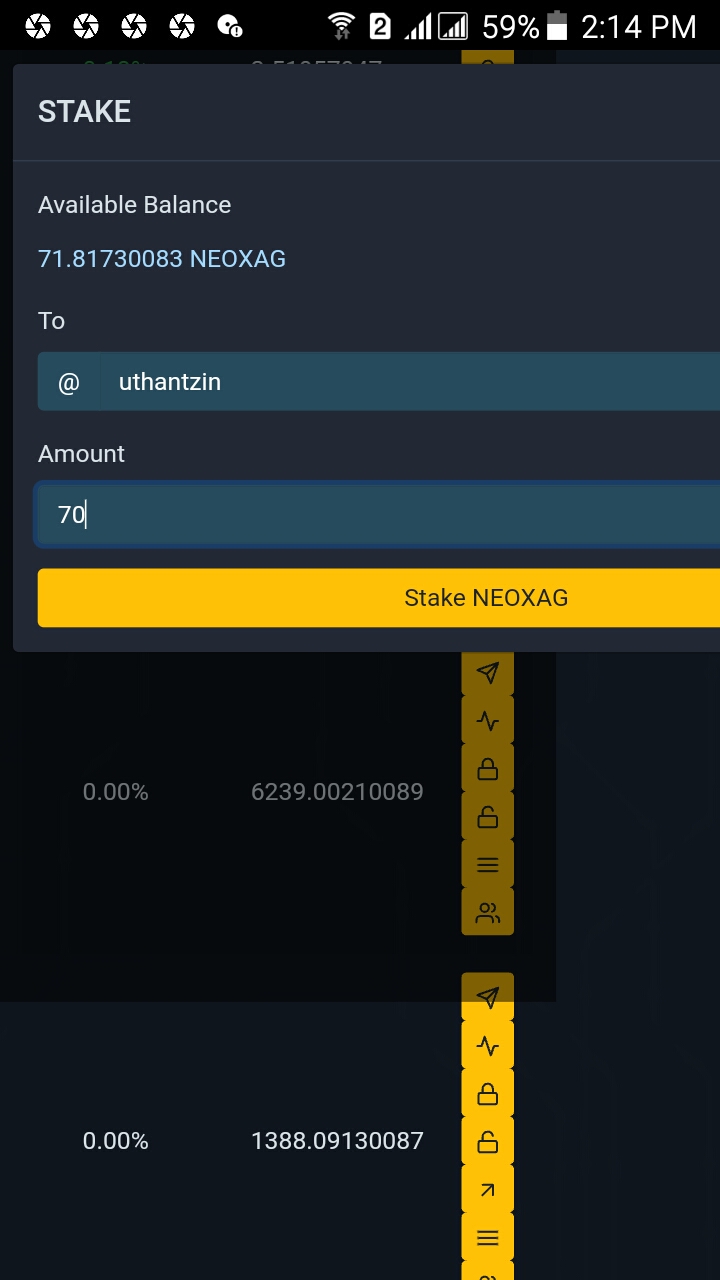 I staked 70 NEOXAG Token today. Now, I had totally 1458 NEOXAG Token.
Now I had 1458 NEOXAG Token Power and I am so happy about it.
(2)LEO Token...!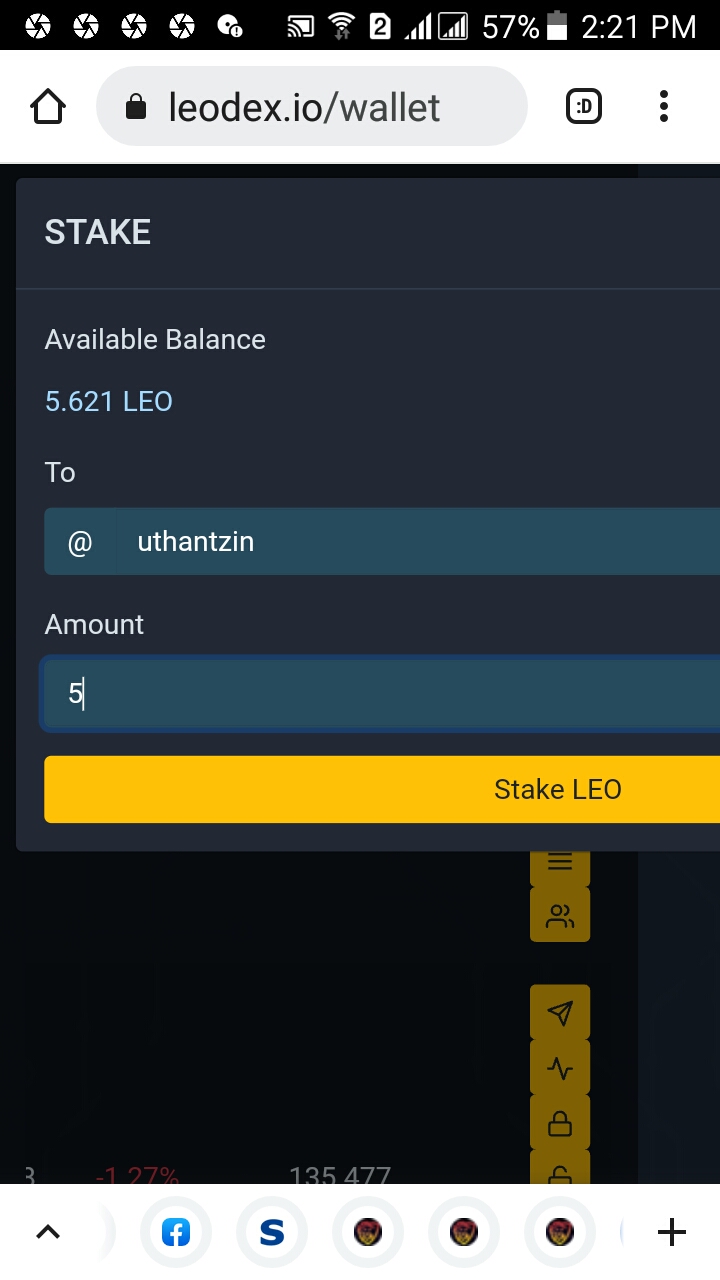 I staked 5 LEO Token. I had totally 140 LEO Token.
(3)CENT Token...!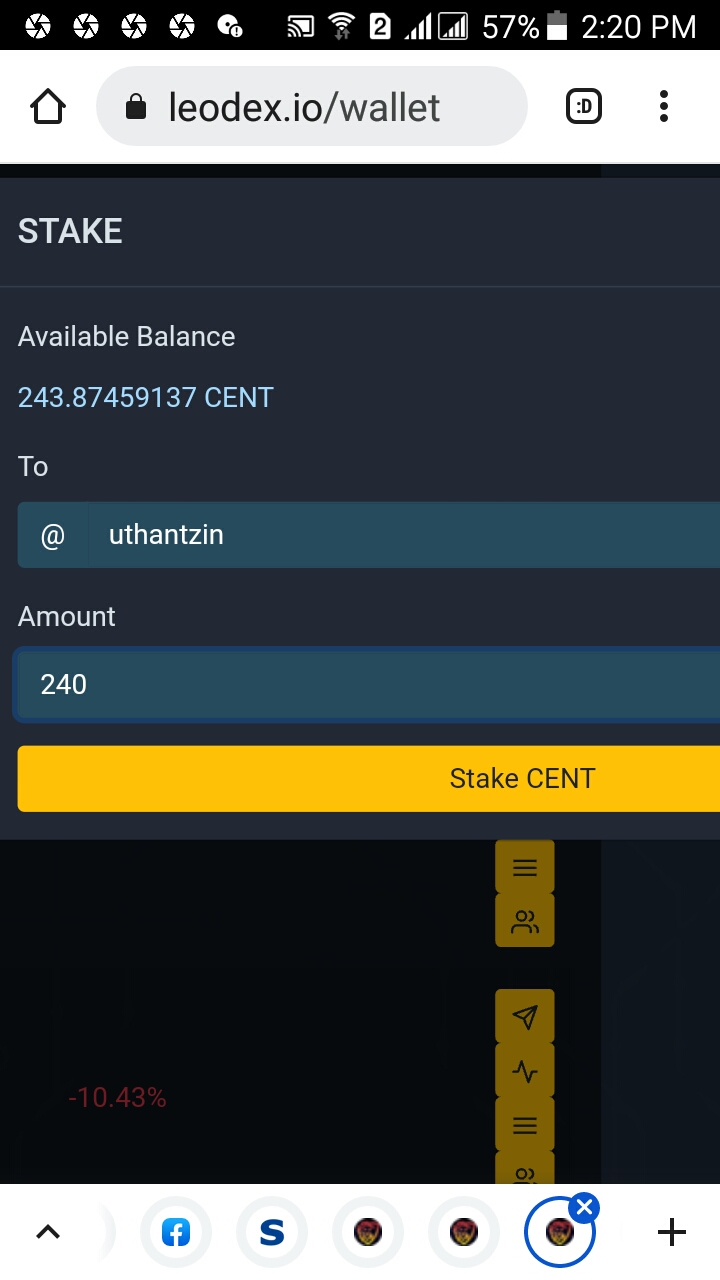 I staked 240 CENT Token.I had totally 1300 CENT Token on my account.
(4)MEME Token...!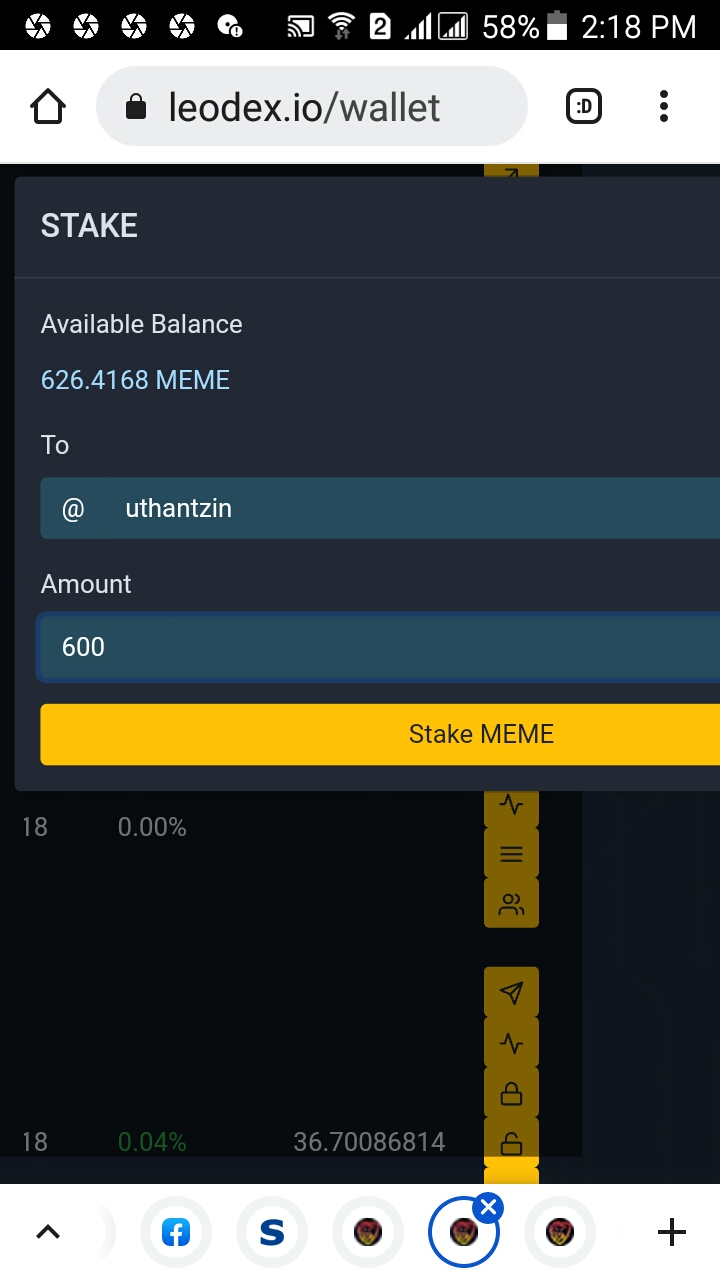 I staked 600 MEME Token.I had totally 1112 MEME Token.
I took screenshot photos from leodex.io.
I am so interesting for collecting and staking and buying Hive Engine Token.
That's why I love Hive Platform and all Hivers.
Good Luck to you all!
Have a nice day!



With Best Wishes::::
@uthantzin
16.4.2022 (14:40)pm
Posted using Neoxian City
---
---