October 5 - a day in history (scroll down for valuable stuff)
Some will say a desperate cry for votes as it is my birthday lol, they might be right, am a poor married guy, now even old with a tough job - hence I do drink and party with me alone these days
Time for a shit post again
Feel free to support me in saying I still look young and that age does not matter in innovative technology surroundings like this. My last year was extremely busy in my usual job and it is not reducing work load right now. I sometimes feel a bit guilty and ashamed I was not able to handle my tasks in my own music community (not linking it by purpose) but here the lovely @ylich is my backup option who does a great job - Thanks for this dude!
Also many thanks to a guy that even did some visuals about me - ok we knew each other since times before Hive and Steem and any blockchain, thx @skyleap - hope you are doing well!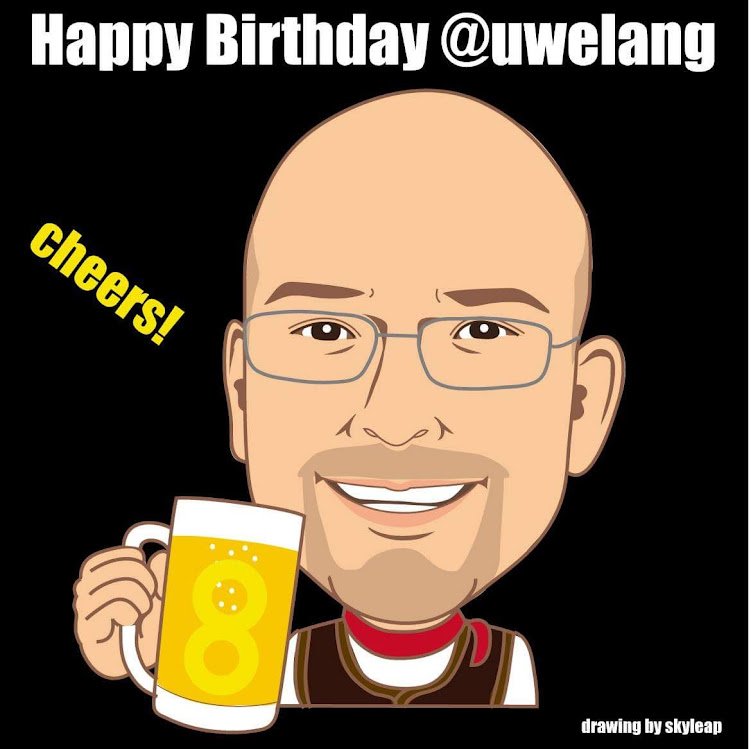 I also struggle to handle my photography contests in a proper way, sometime too late, sometimeI mix up #BeachWednesday with #SunThursday, I even pay prize money twice - getting old indeed.
This year I also joined the lovely @rabona team where I try to support where and when I can but also here is room for improvement or where can I buy more hours a day? Thanks to @mciszczon and @rondras for all their work, we are looking forward to a lot improvements, tournaments will come in 2021 I am sure!
Rabona? - here some details:
Rabona is a massive-multiplayer online soccer management game built on the Hive blockchain. Decide how to build and develop your team, take on the role of the head coach of your team, and manage the financials of your club. Lead your club to the top of the league, and become the champion!
---
Adding a bit useful content - looking back into history
This reminds me a bit on my past on this blockchain when I wrote a lot about history and had dedicated series for #sports in history as well. Over five years here means you did a lot you sometimes even forget, so some historic happenings from October 5:
1908 Bulgaria declares independence from Turkey, Ferdinand I becomes Tsar
1952 – Harold Faltermeyer, German keyboard player, composer, and producer (My hero, he did great songs for movies such as the Axel F. anthem and stuff for Top Gun, he lives in Munich as well!)
1958 US performs nuclear test at Nevada Test Site
1958 USSR performs nuclear test at Novaya Zemlya USSR (what a coincidence!)
1975 USSR performs nuclear test at Eastern Kazakh/Semipalitinsk USSR
1982 China performs nuclear test at Lop Nor, PRC (seems my birthday is full of nuclear war shit)
1983 Lech Wałęsa wins Nobel Peace Prize
1993 China performs nuclear test at Lop Nor, PRC (October 5 seems a popular nuclaar day worldwide......)
---
---