Added 1.2 million tokens ($50) to my Stake in the last 24 hours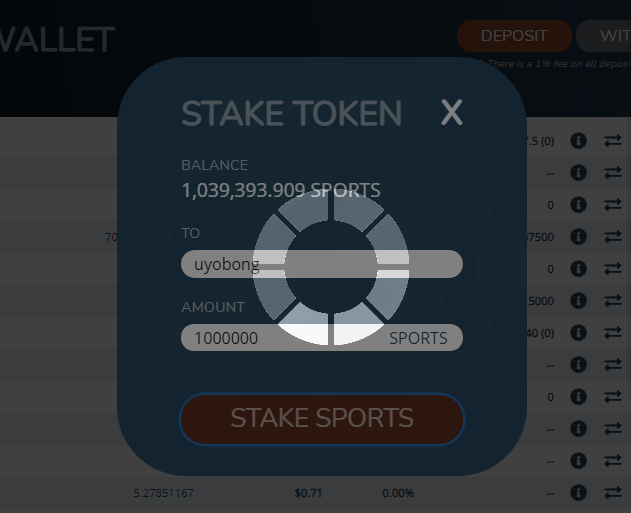 It's all fun to add each day to my stake of SPORTS. I'm hopeful that someday, SPORTS would rank as top asset in my crypto portfolio in terms of value and size. While we are yet to arrive there, it becomes crucial that I deploy the game of consistency to compound my stakes so as to make the grand goal of 200 million SPORTS Power achievable at a sooner date.
Minutes ago, I added 1 million SPORTS and it's beautiful to see the account running over 61 million SPORTS Power. Just yesterday, I announced my reaching the 60 million mark and 24 hours a later, another 1 million added. Yestarday, 200k tokens were added. I spied through the SPORTS market and I saw a huge volume of tokens trading at 0.00027. That was an opportunity I wouldn't let pass.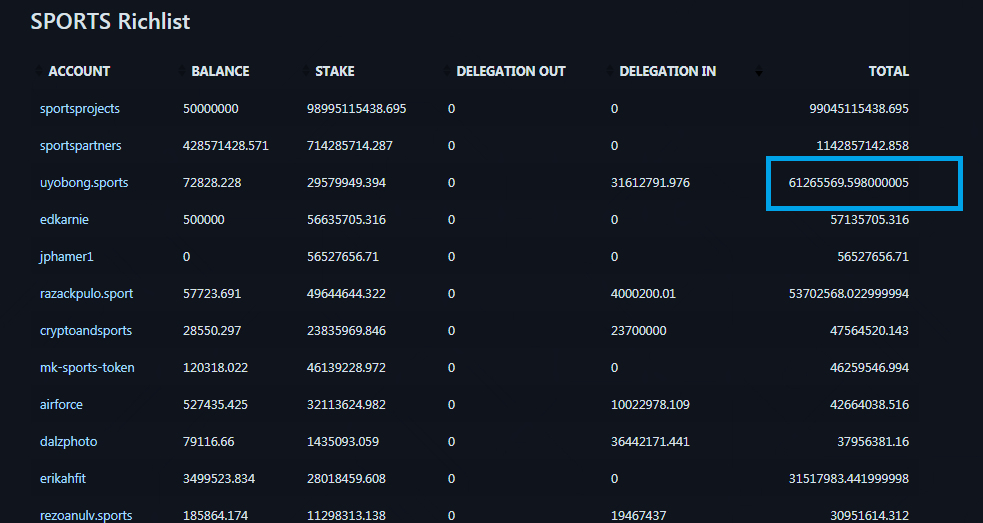 It looks like reaching 65 million SPORTS power which was the January target could be achieved in the coming week and I really wish it gets through that way. I can't wait to celebrate 70 million ... 100 million SPORTS Power.
I'm taking the time to pen this post to inspire as many people that attaining this height is just a matter of the mind. Just make up your mind to grow consistently and everything get's done.

It will interest you to know that presently, 1 million SPORTS is $44. That's a huge sum to pool in at one spot. We see the future and for this reason , we take advantage of the now. Soon, 1 million SPORTS would be $440. I'm seeing that happen in less than two years. What would be your stake by then?
---
---