Lionel Messi: Strides and Memories at FC Barcelona
The last 72 hours has shown mixed thoughts in the internet and social media with links to the termination of the Messi-Barca deal. I would say it's a mixed feelings for both parities who had wanted to enlongate their 17 year old relationship. Lionel Messi, 34, an Argentine striker has been a part of the FC Barcelona team for close to two decades and have contributed immensely to the growth of the team while also enjoying an ambient environment to build his football career.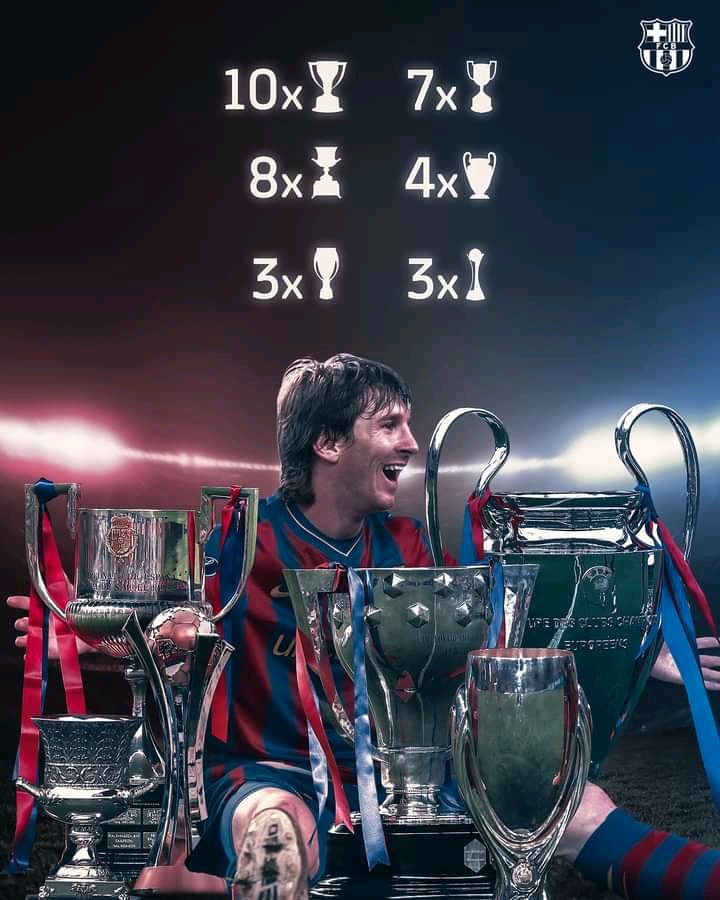 Source
It is on record that Messi has made 778 appearances, scored 672 goals, won 10 La Liga titles, Six (6) Ballons d'Or, Four (4)Champions League trophies (source) among other trophies and laurels and has cemented his name in history as arguably Barca's best of best and the greatest player of all time.
Wearing the Barça shirt, Leo Messi is the players who has won most trophies for the Club with 35, three ahead of Andrés Iniesta. The Barça number 10 league titles, 8 Spanish Super Cups, 7 Copas del Rey, 4 Champions Leagues, 3 Club World Cups and 3 European Super Cups. (source)
A Statement from FC Barcelona yesterday has revealed that 35 trophies has been added to the Club's gallery in the Leo Messi era ringing their trophy count to 96. Thirty Six trophies within 17 years of Messi's stay has been adjudged "the most glorious in the Club's history."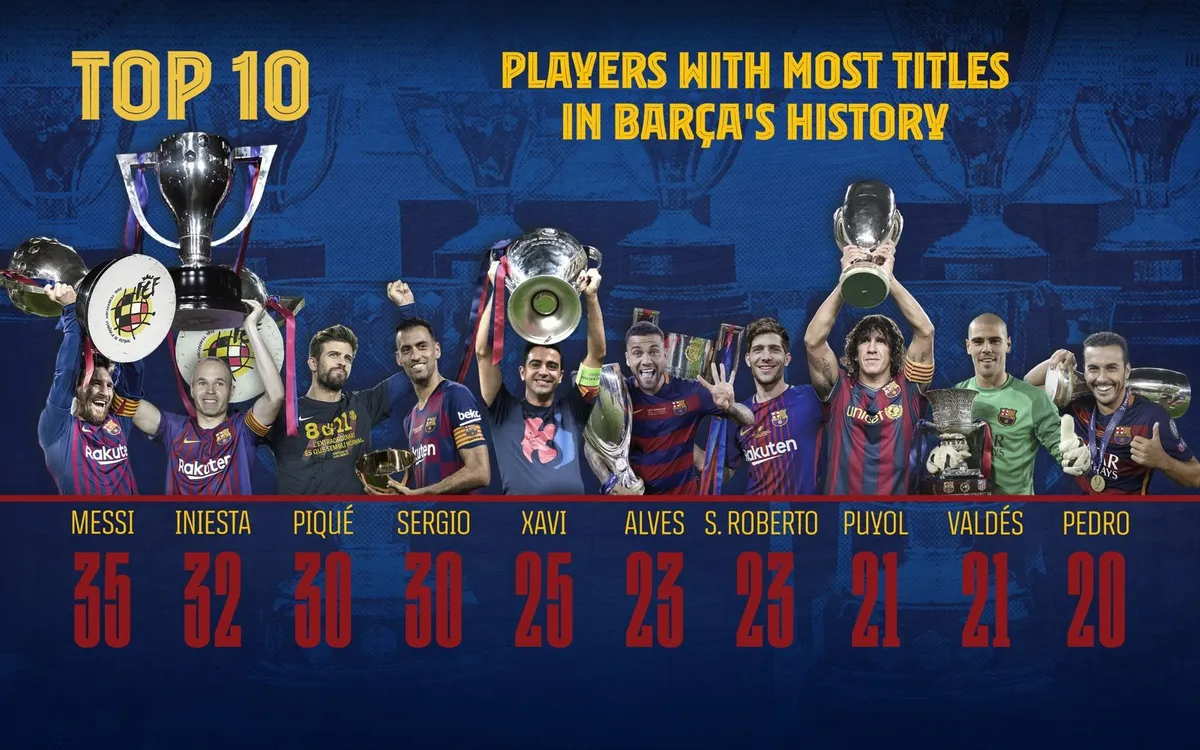 source
Messi presently holds the record of the top player with the most titles in Barca's histroy. With 35 trophies won, he's ahead of Inesta by 3. Other Barca players in that hall of fame include Pique (30), Sergio(30), Xavi (25), Alves (23, S. Roberto (23, Puyol (21), Valdes (21) and Pedro (20). Moreover, alongside football stars like Ronaldinho, Eto'o, Puyol, Xavi, Iniesta, Suárez, De Jong and Pedri, who have played with Messi as team mates, the Argentine forward has written the most successful chapters of FC Barcelona's history.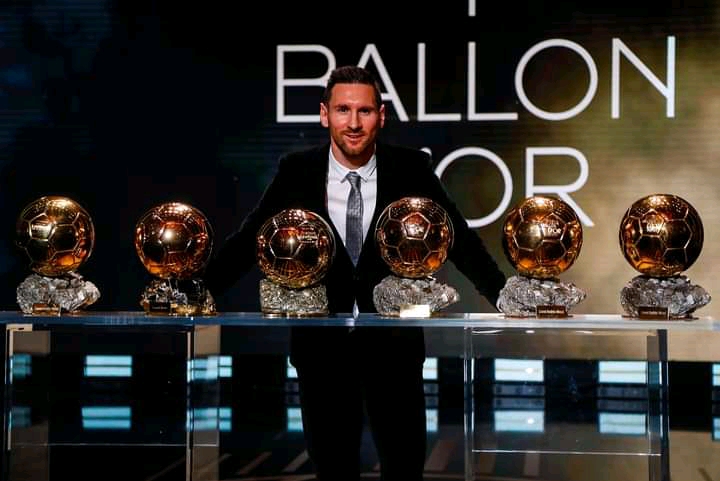 Source
Messi scored in a 4-0 win on 17 April 2021, to lift his last trophy as a Barça player against Athletic Club in the Copa del Rey. His collaboration with with Luis Suárez and Neymar at Barca of recent, has completed a fearsome three man front line which steered Barça to another treble winning season. Working with Luis Enrique as coach has been a smooth course with Messi.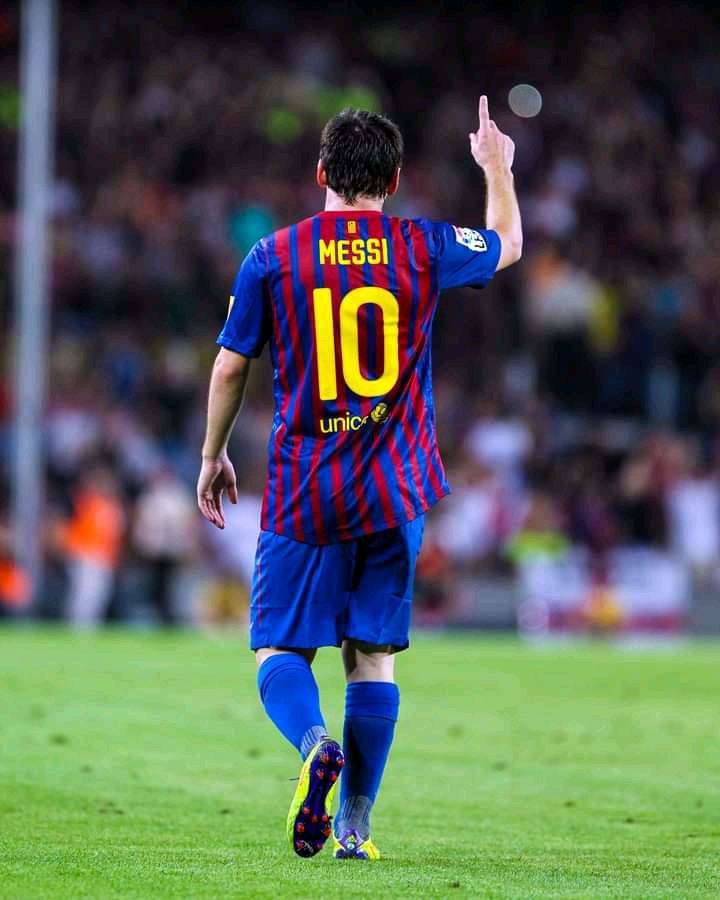 End of Messi's deal with Barca' has been blamed on La Liga's financial rules. Though Joan Laporta was very clear that he wanted Messi to stay, all that goes by shows that it will be difficult given the club's huge liabilities rounding to €1.3 billion. However, we're hopeful that Paris Saint-Germain are on the readiness to sign the Argentine to their side.
---
---