Relegation battle: A Near Miss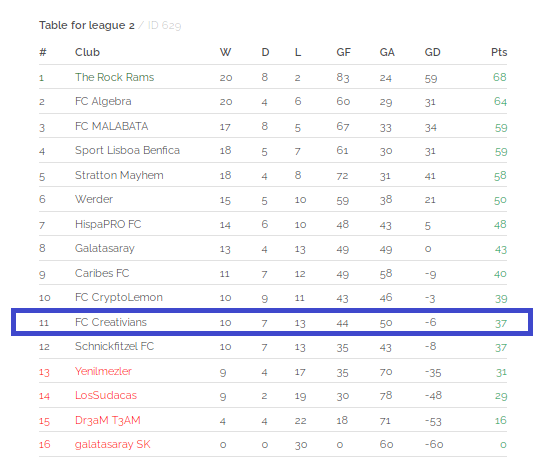 We're unto the 40th Rabona soccer season. Indeed, that's incredible! So far, my team has played 1174 matches in all out of which 515 is won, 421 is lost while we've drawn 238 matches. Hoping that soon, I could hit an all-time 50% win on all my match counts. It's not been a very juicy journey though. We've had our fails, several relegation experiences, but in all, we never gave up. WWe reshuffled our team, strategies and formation each time to have the best combination that has kept us going.
Over the last 7 seasons, I've not had a seemingly hard season as the 39th was. Indeed, at some point I was scared and actually conceded a relegation ahead time. The fear rose when I had to travel for many days without access to my PC. It meant that I would not train the team, help heal injured players or pay for red cards. I know how much that can affect a team's performance. However, the boys did their best to finish up at the 11th spot with a tied 37 points with the user on the 12th position. The last Six (6) matches played were dreadful as we only won two.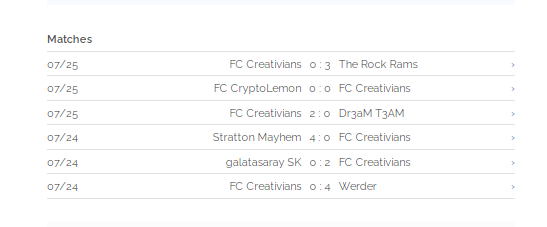 So far, I can say that the growth has been tangible and it can only get better. Sad that we lost most of our good players whose contracts were not renewed before the close of the season. Reaching 28 million fans all over is a big feat for the team as it has a grand effects on the revenue of the team especially with tickets and merchandise of shirts and scarfs.

Looking out to seeing the best that can be drawn from the Rabona game. The future looks brighter for the game and only in being a part would one be able to share in the good times ahead.
Would you start up your Fantasy Sports Management Career with Rabona game on Hive blockchain? Do it now!
---
---