Trophy Parade: How do you celebrate Sports Victory in your locality?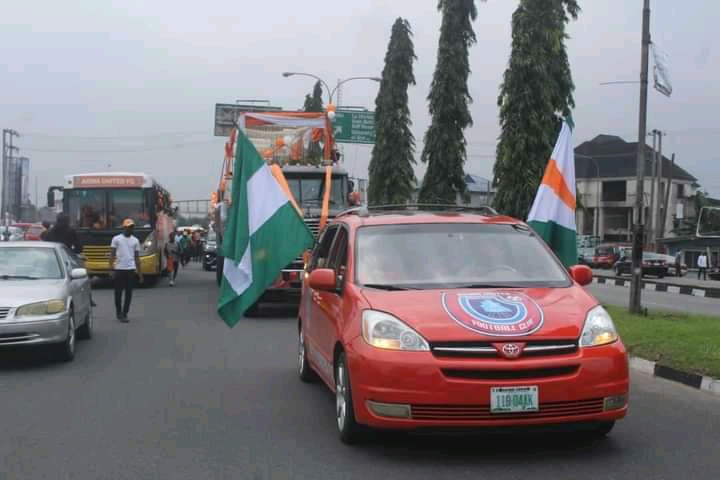 Hello, good morning. It's August 4 and there still lingers an aftermath of the celebration of the Nigeria Professional Football League (NPFL) 🏆 won by Akwa United Football Club in the home state of the winning team. It's something I've never seen and It promoted this write. I woke to see pictures of the a carnival-like display around town of Akwa United players and supporters as the arrayed the streets of Uyo in in grand style.
Superb the view was and I was told it's a "Trophy Parade". I know the win secured on Sunday is the first and biggest title that the State owned team has ever won since it's creation 25 years ago. However, I never saw it come in this grand. Already the leadership of the state prides over the trophy as one of their achievement in leadership as regarding the sports sector.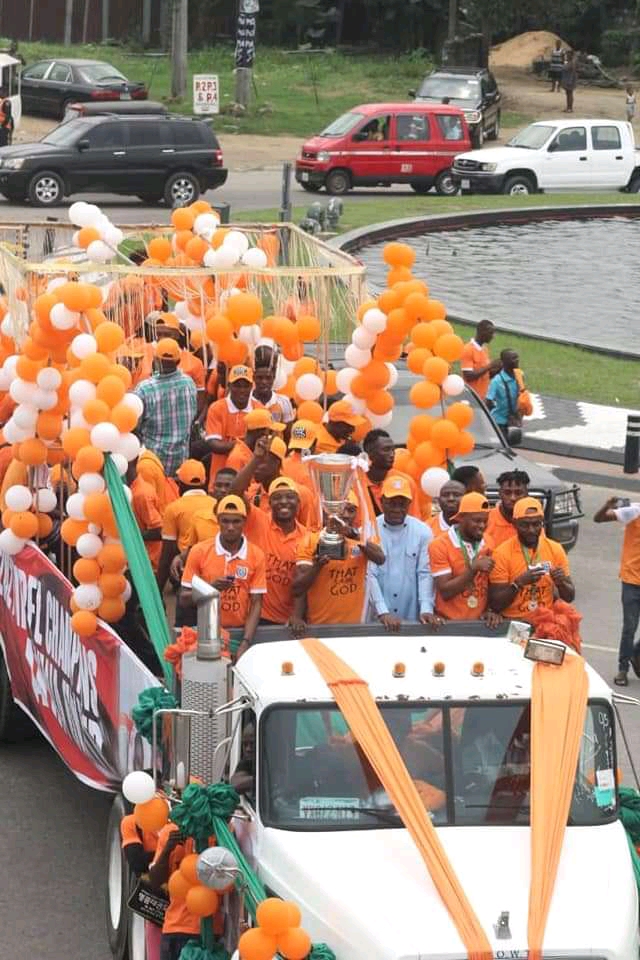 Akwa Ibom state government has put in some commendable efforts to the build of sports facility and a boost of the sector in the last decade. From a world class stadium with 30, 000 capacity to an improved funding of the team management which has boosted the morale of the officers and players. It is imperative that there's about to be ab explosion of the sports sector in the state as many are becoming interested and I anticipate more participation of the private sector in sponsoring more sports activities in the state.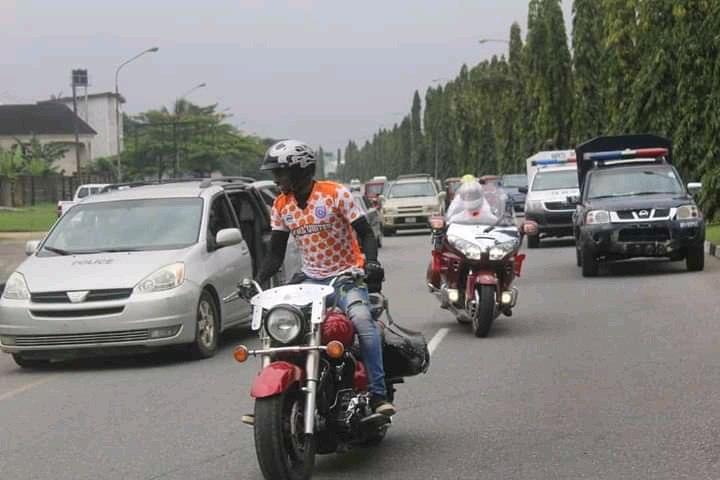 Already, I'm pomped and motivated to reactivate my push of the Sportstalksocial community to become an added social frontend for the team as well as encourage the management of the need to invest in SPORTS and HIVE. Already, the team has received new sponsorship for new jerseys for the coming football season and has become a spotlight in national sports history.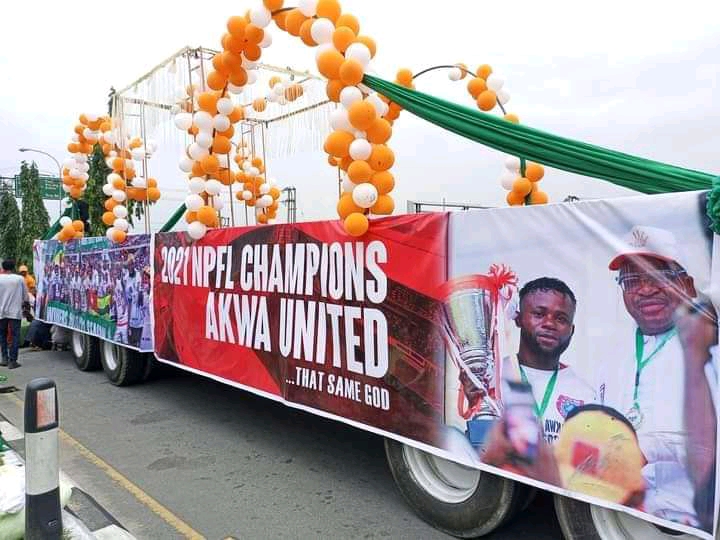 As to whether this Trophy Parade is appropriate I can't say as I still stay in awe being the first time I've seen in done in football history. The lead truck with a banner of the the club name as winners of the 2020/2021 NPFL football season was heavily decorated with balloons and the plyers were inside carrying the trophy as they moved around town.
Official branded vehicles of the club as well as fans and supporters vehicles joined the trail as we can see in the pictures attached.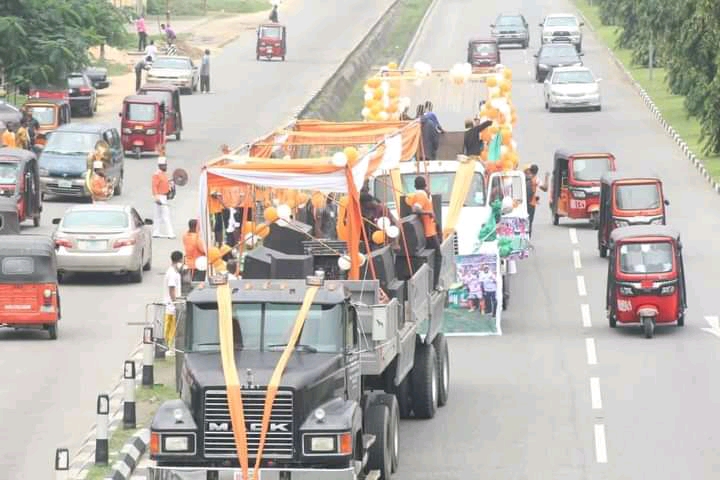 In fact, many who were yet to be aware of the club got to know of their existence as well as their outstanding performance during the 2020/2021 NPFL league. Inarguably, it was a well deserved victory for the Akwa United FC.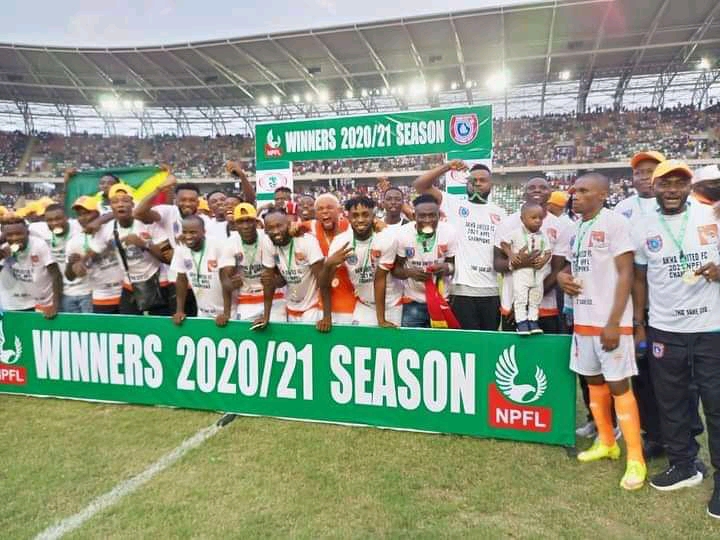 How do you celebrate trophies at your end? Ever had an experience of a Trophy Parade?
---
All images are from the League Management Company Website and Akwa United FC's Facebook handles https://npfl.ng/
---
---