25k CENT Power!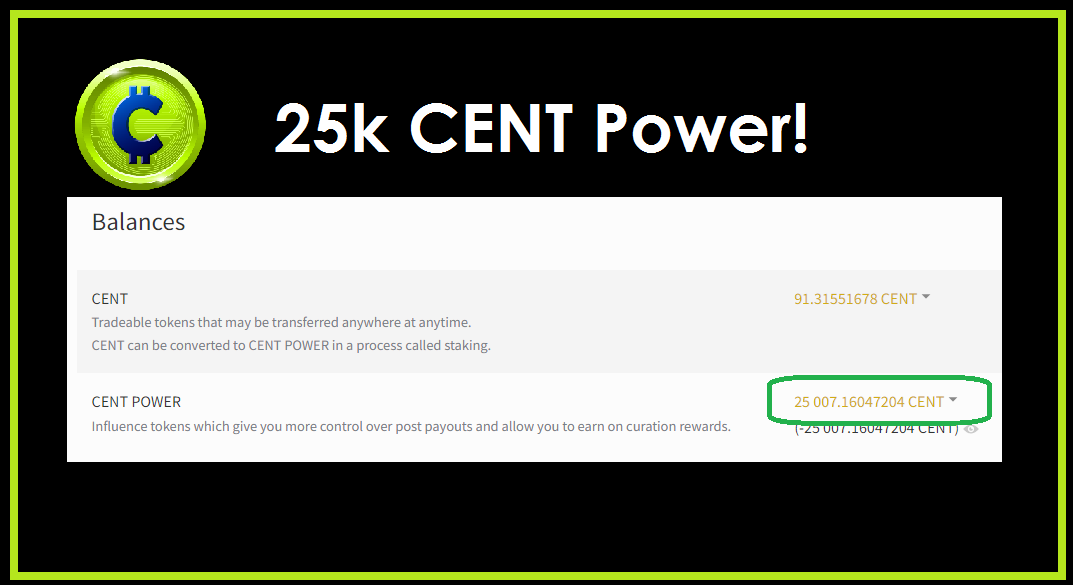 Communities are the future on Hive. It gets more beautiful that communities on Hive are tokenized. Each community has the leverage to grow its infrastructure in a way the suits its purpose of creation. Some second layer token investors like myself have made the most out of hive-engine token investments. There is room to become a whale where it may not be possible on the Hive main chain. One of my hive-engine tokens in my investment radar is the CENT token.
I did share my thoughts last week how $CENT token on hive-engine is a perfect second layer curation token for low budget investors. I've been building my CENT stake over the past few months and my long term goal is to HODL at least 100k tokens in stake.
My journey in second layer curation on Hive started with SPORTS far back in August 2019. By 2020 March when communities moved to Hive, I had a better glimpse of the profitability of second layer curation. So I added LEO, CTP, LIST and other tokens. I was gathering and earning LEO at $0.01 to $0.05. I loaded up my wallet and made a 2,000x profit when $LEO hit $1.
As at today, everyone on Hive is celebrating the ecolution in Huve';s stablecoin- HBD and how it will change the narrative of Hive's investment. With 20% savings interest and 40% LP interest on PolyCUB, HBD is gonna attract more new investors on Hive.
I had mentioned in one of my posts today that all communities on Hive must do their homework and get ready to receive new members that will be enrolling the Hive blockchain. Thanks to LeoFinance and Hive witnesses for improving the value of HBD. This celebration of HBD's win shows the dire need for more stability of assets in cryptoverse.
It is interesting to see that @anadolu saw the future and created a stablecoin on hive-engine. In this post, I call $CENT a I call it a "non-collateralized (Algorithmic) Stablecoin".
$CENT is a hive-engine token that powers the Centblog Tribe on Hive blockchain. Investors purchase and stake $CENT and they distribute fractions to content creators that use the #cent tag on their social blog or post through the Centblo website.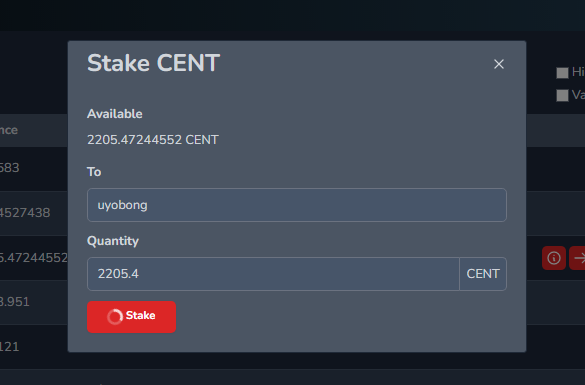 I am excited to reach on-quarter of my staking goal for the $CCENT token after powering up 2,200 tokens, bringing my total CENT Power to 25,000. In the next three laps I will be able to reach my 100k CENT Power goal and that would be a nice state to take profits in the coming weeks, months and years.
The Hive blockchain offers us several investment opportunities. There is a place for low, average and high budget investors. You stay where it fits your budget and you grow there.
Join Hive Here and start a new work!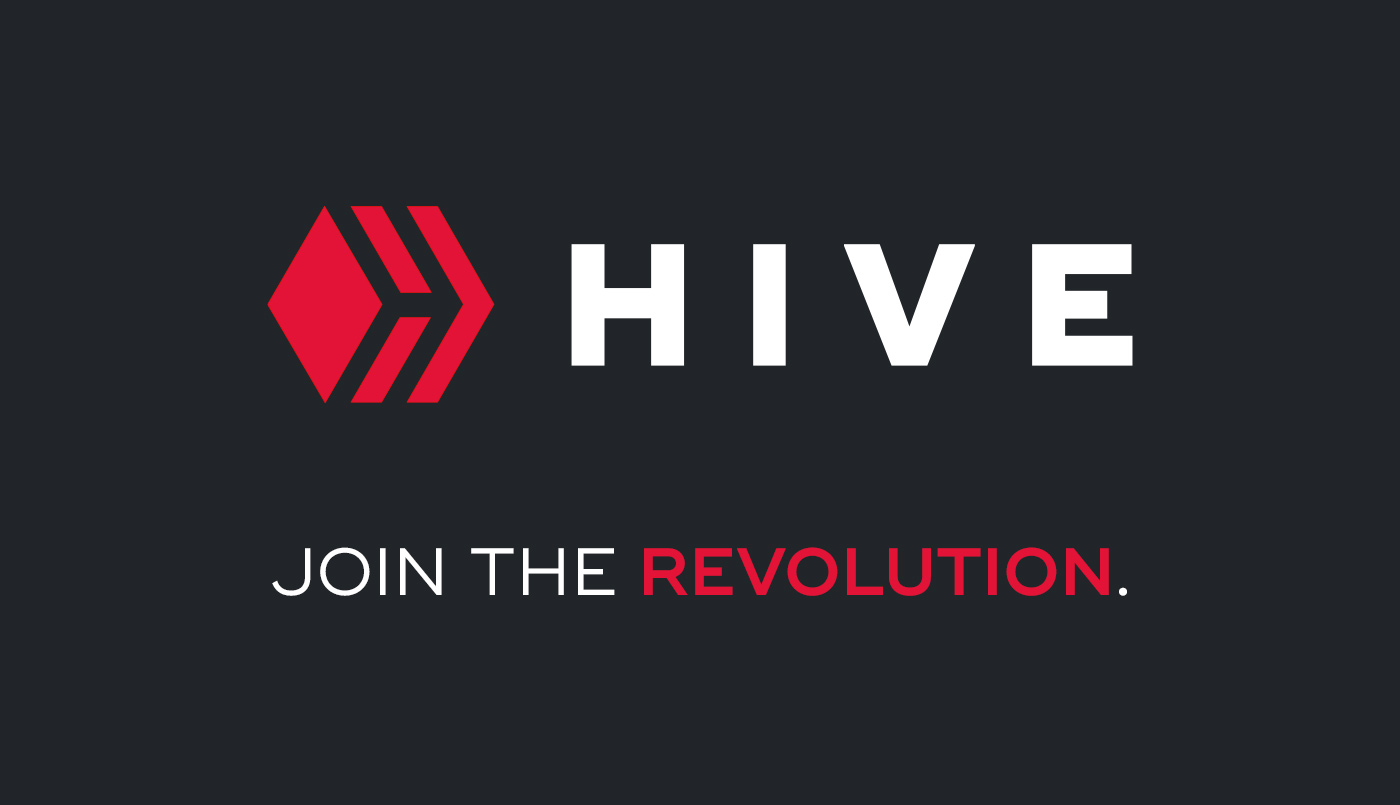 What is Hive?
Hive is an innovative and forward-looking decentralized blockchain and ecosystem, designed to scale with widespread adoption of the currency and platforms in mind. By combining the lightning-fast processing times and fee-less transactions, Hive is positioned to become one of the leading Web3 blockchains used by people around the world. source
About me...
I am a called teacher, a serial entrepreneur and a Graduate of Agricultural Engineering. Nigeria is my root and a place full of opportunities. I dropped out of a Master's Degree program due to funds, yet I do not regret growing the courage to start my business from the scratch. Today, I've built layers of Businesses on the Hive blockchain in terms of Curation and it's a sustainable passive way of earning crypto while learning.
I am your favourite Hive Tribes Promoter and Curapreneur!
I am @Uyobong.
Let's connect on Twitter
---
---