4 Investment PPEs you shouldn't Ignore when Investing Crypto
PPE, short for Personal Protective Equipment is a specialized clothing or equipment worn by a worker for protection against work related hazard.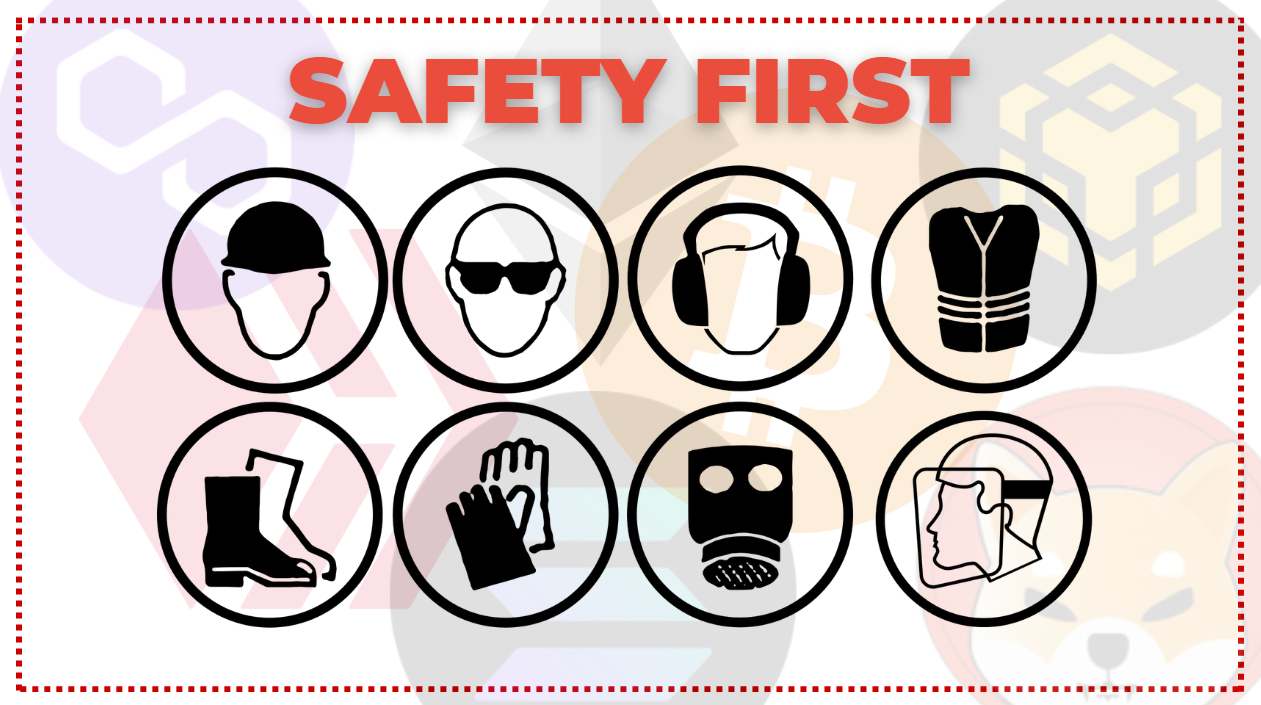 It would have been the last Tim could have used his complete fingers to enjoy pounded yam with white soup. He was spared from the mill rollers crushing out his right hand fingers, just by shear miracle. Some would call it luck and whatever name you would. Tim was our lead Workshop prefect during our Students Work Experience Program (SWEP) in my second year in the engineering faculty. He attended a technical college before gaining admission to the university and was already versed with the use of tools and machines in the engineering workshop.
Sometimes Tim would want to carry out operations in the workshop without kitting himself properly with Personal Protective Equipment (PPE) simply because he wanted to look different from us. One day, he was distracted by a gist and had his right hand fingers trapped in the rotating rollers of a mill. Luckily for him, there was a power outage within split of seconds which stopped the mill, though, the bruises at the back of his palms ware enough lessons that he should be using his studded gloves.
That brief story was to explain better the need for PPE as a safety precaution in in a workshop. It doesn't just apply there, every life activity has its risks including investment and we too need financial investment PPEs. These PPEs are meant to shield you from the effects of investment hazards. In this post, I will be sharing Four (4) Four out of the numerous PPEs you shouldn't ignore when investing crypto.
Only Invest what you can afford to lose
Do Your Own Research (DYOR)
Patience is Virtue in Crypto Investment
Cash is King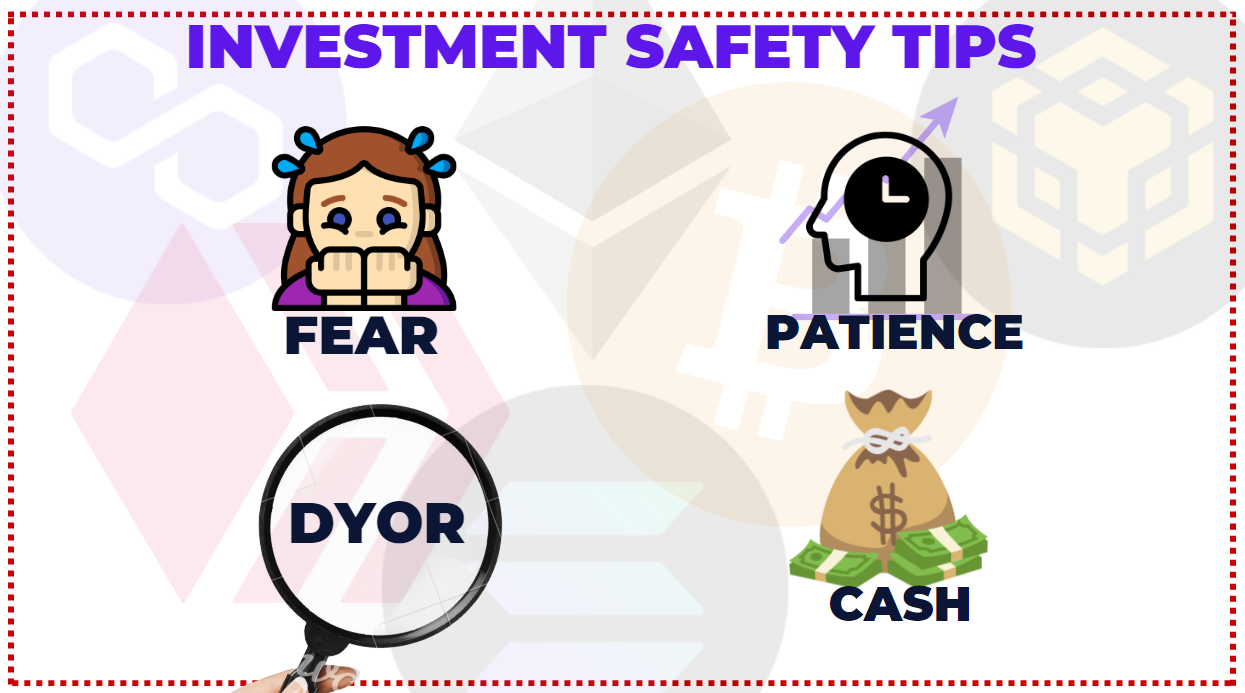 1. Only Invest what you can afford to lose
The first time I heard about a related advise was in a relationship talk. The speaker advised the attendees not to give more than they can afford to lose. Yes it is the first first crypto advise you should also hold at the tip of your fingers. There will always be the temptation of investing more with a promise to earn higher returns. That's greed! Always know that in every investment, there is the 50/50 chances of either a profit or a loss. Both must be anticipated and adequate preparations made. I've had a biting personal story on this. When I lost $2,000 that year, I almost lost my life too. Never you ignore this financial PPE. Only play with money you are willing to part with.
2. Do Your Own Research (DYOR)
The second financial PPE I would advocate you don't ignore is your personal research. Many times, we rely on expert predictions and the likes. While they may be accurate nearly always, but it is wisdom to Do your own research. Making your personal research would reveal some facts that that call for a reconsideration. Such facts could be break-even time, location restrictions and the likes. The terms of a crypto investment that may be favourable to one may not be top the other due to their income sources and experience in the investment and among other factors.
3. Patience is Virtue in Crypto Investment
This is one PPE that every crypto investor needs. Of all your grit and assurances of the next market moves, get patience. The unexpected will always happen. The bear season could be longer than planned. Governments may issue regulatory measures that reduces the pace of transactions. Patience will also save you from undervaluing your asset. In 2020 when Hive began to rise during the lockdown. I thought I had the best prices to take profits at $0.3 after a long wait at $0.1, after I had pushed out 70% of my saleable assets, Hive peaked to $0.97 and I wished I waited longer.
4. Cash is King
New investors would always fail here. While we all wish to et our funds to a more secure decentralized system, it is important to note that the value of any investment is in how much it meets our needs. When all our funds are pushed into investment such that we run short of cash to feed, cloth and shelter ourselves, then, we might not live to reap the returns of the investment. The bear season may set n and longer than expected. This make cash king. Always do well to preserve a good proportion of cash for two purposes (1) to attend to your emergency needs, and (2) to buy the deepest dip.
---
---
In conclusion, ignoring the above PPEs while undertaking financial investments would be at your peril. "I wish I knew" are words from a failed and irreversible actions. Every investment is a risk irrespective of the asset volatility. Always get kitted to reduce the effects of a possible unforeseen impact.
---

Let's Connect
Hive: https://leofinance.io/@uyobong
Twitter: https://twitter.com/Uyobong3
Discord: uyobong#5966
---
---
---