Bring your Fam to Leo Threads | Help them make #ThreadStorm and earn 5k $LEO
LeoFinance is for Everyone!
LeoFinance is for everyone and Leo Threads is here to get you acquainted with the cryptoblogging environment
Yes, Blogging on Hive gets Easier with LeoThreads. This is because it allows you to share your thoughts in pieces as nuggets. Linking them together as threads makes a whole sense but in a simple way.
At this point, we can say that anyone can start blogging on leofinance.io. The emergence of threads is a disruption to conventional high level blogging that requires a high level of expertise in usage of words, structuring and other writing technicalities.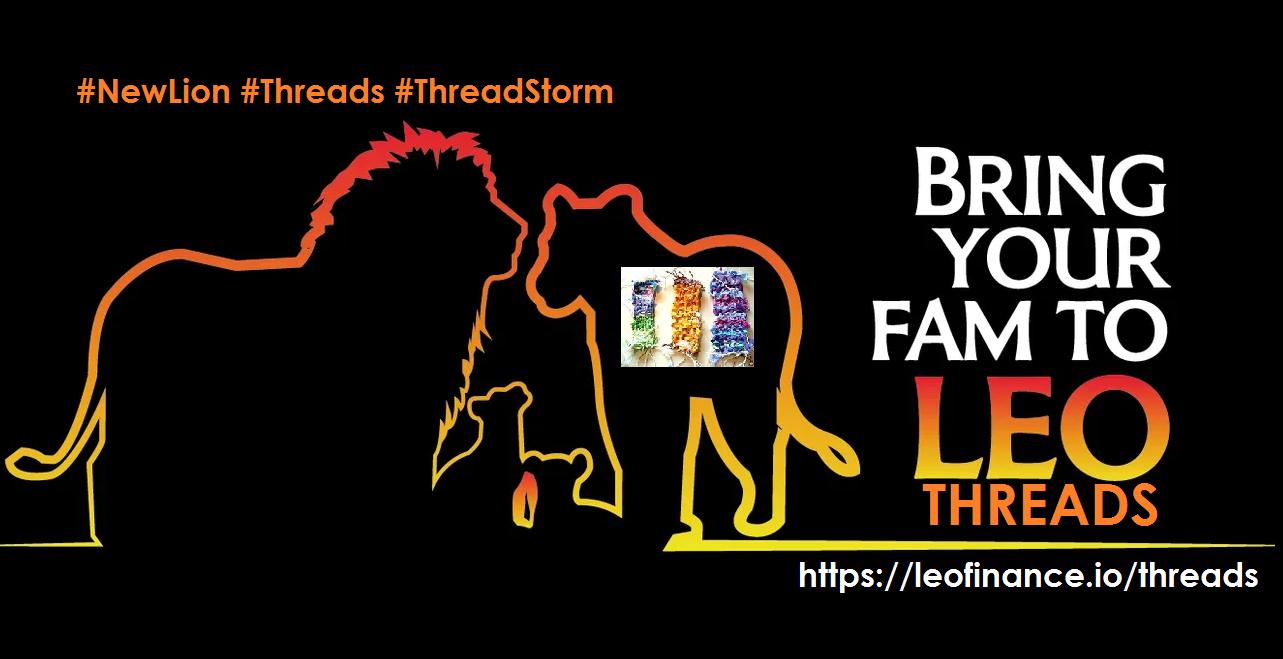 Since Threads has made blogging easier, then anyone that can read and write can actually start hosting contents on Hive via LeoFinance. Here
A Grandma can tell a story on how she saved enough money to buy her first shoes.
A Dad can make a promise to kids that would perform well in their summer exam.
A mum can give few tips on how to save money for the rainy day.
A grandpa can share his goals for retirement.
A student can ask questions about summer investment.
A crypto newbie can share thoughts on a new found guide.
and more...
@Finguru has also shared 7 Creative Ways to Use Leo Threads that could give a head start for a #NewLion to start creating Leofinance posts. This is an apian way for all to onboard and start earning their way to wealth through microblogs. Here's what @leogrowth had to say about your fam's expertise in creating Leo contents:
Becoming part of Leo Finance doesn't mean your Fam has to be an economics expert or a money magician, they just need to understand that every topic in life has a money aspect and if they want to write about that topic on Leo, they just have to spin the mindset and tackle it from the money side of things. source
Don't be Selfish
Now that @LeoFInance contents can be simplified to the least, then you don't have to be selfish about your escapades here. Bring your family member and friend to Leo/ It's time to raise new cubs in our networks and create a strong ring of wealth.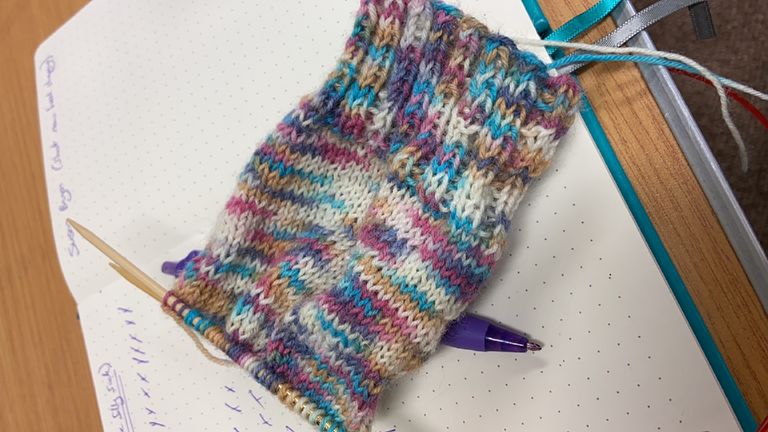 Source
Remember, wealth is created in cycles. I did share thoughts on that years ago. The more our friends and family member are as wealthier as we are, the more our wealth can be sustained.
@Leogrowth's challenge on this is still valid
Invite ONE member of your Fam, your squad, your gang, your class... Show them how to explore the Leo Finance ecosystem, teach them the basics and once they make their first post, call it an intro post through Leo Finance frontend, show them about the endless possibilities the Hive ecosystem offers.
It's time to encourage your family, friends and loved ones to start creating threads daily. 10, 20, 50 Threads daily are possible for a starter, even to 100. It's a win-win scenario.
When their threads are linked together to foram a broad thoughts, then they can earn 5k $LEO via the Threadstorm contest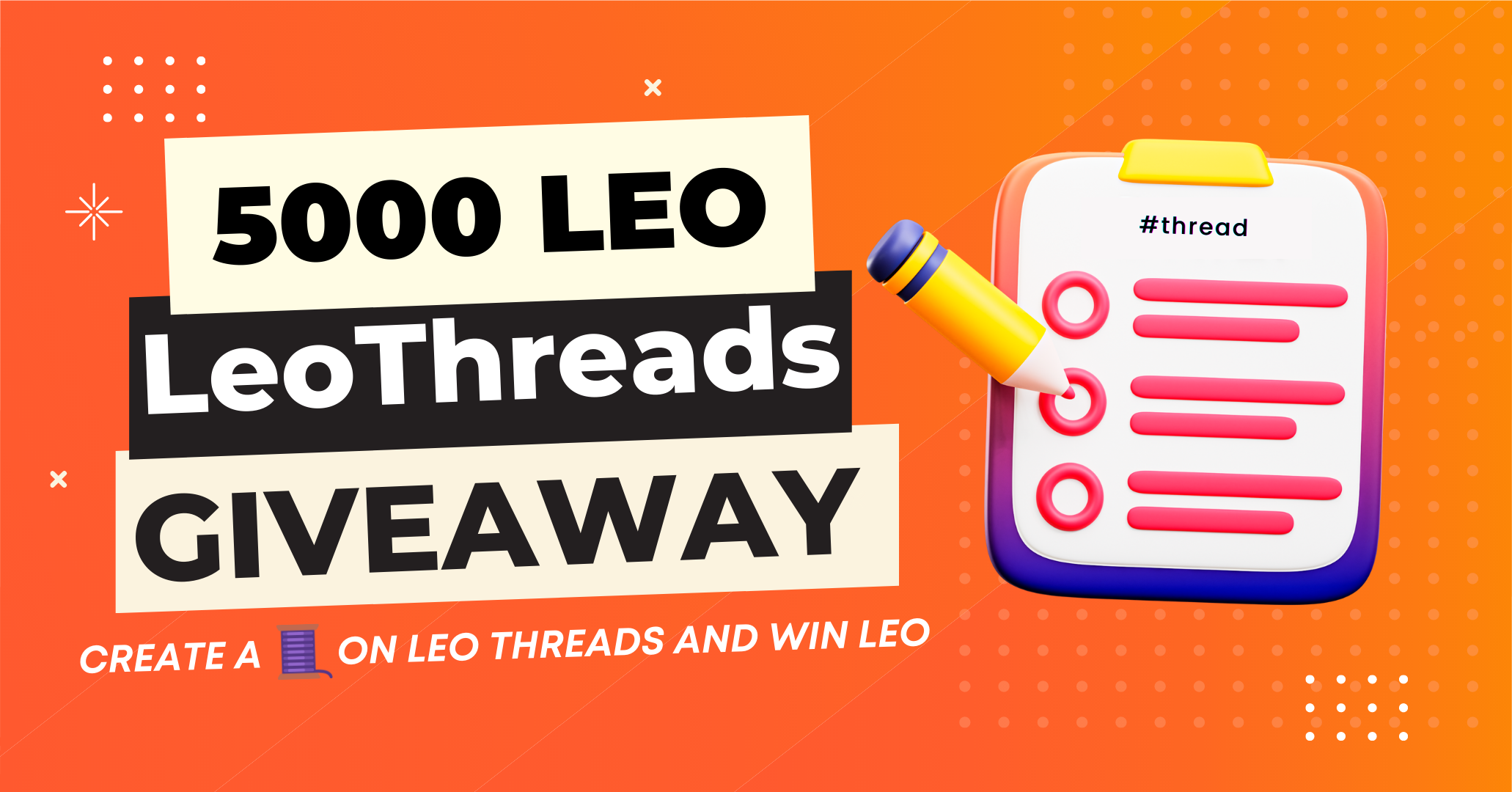 #Threadstorm is a recent @Leogrowth initiative that will elapse in 48 hours. It can be done in few minutes. No new things, just a compilation of your related threads. Here you go in Three steps:
Pick an idea, topic you want, start your thread with an introduction and let people know there is a follow-up thread storm incoming - people usually do it like 1/20 to let others know there are 19 more comments coming.
Continue your #thread, reply to the last comment you've made until you hit the 20 comment mark. Remember to ALWAYS REPLY TO THE THREAD STARTER COMMENT.
Make a Leofinance post about #threads on the Hive blockchain, and include a link to your thread. Use the tag "threadstorm" so we can find your thread.
Your thread will have 20 comments in total, 1 for the intro and 19 as follow-up comments.
Your family members and friends are a few steps away from being 5k $LEO richer and Threads is the shortest route to it.

What is LeoFinance?
LeoFinance is a blockchain-based Web3 community that builds innovative applications on the Hive, BSC, ETH and Polygon blockchains. Our flagship application: LeoFinance.io allows users and creators to engage and share content on the blockchain while earning cryptocurrency rewards.
LeoFinance | CubFinance | Hivestats | LeoDex | LeoFi
Delegate HP & Earn 16% APR, Paid Daily. Currently @ 2M HP
LeoFinance's mission is to put Web3 in the palm of your hands.
Twitter: https://twitter.com/FinanceLeo
Discord: https://discord.gg/E4jePHe
Whitepaper: https://whitepaper.leofinance.io
---
---
---
Posted Using LeoFinance Beta
---
---