CryptoTrading: pHBD<->HBD arbitrage Profit sits tight around $0.1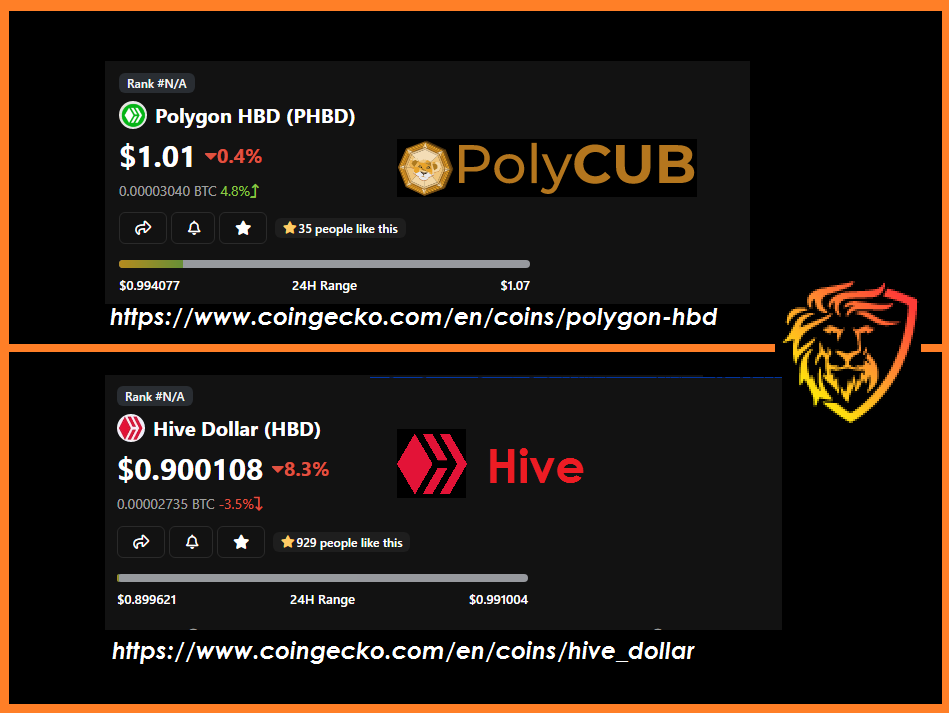 HBD staying strong amid Crypto market bleeding
As Bitcoin keeps dipping down towards $30k price, every other crypto is busy dipping with it and this is making the #cryptotrading hashtag trending on Twitter today. But is looks like Hive's stablecoin - HBD (Hive backed Dollars) prefers to do an anti-Bitcoin price movement. My crypto portfolio presently shows three green coins - HBD on Hive, pHBD on Polygon and POLYCUB.
It is really exciting as the Hive blockchain is journeying organically into being a home for every crypto investor who wants to make profits sustainably. There's a lot of FUD with Bitcoin as to how far it'll continue to dip before the next bull. Several traders are already losing -40% to -200% as the case may be as other assets are affected too.
Amid this fear and uncertainty, HBD investors are smiling with the assurance that their 20% HBD savings interest is intact while their investment capital is also highly protected. The solidity of HBD at around $1 is something that pitches Hive to be the best blockchain and this can be linked to the increasing HBD utility.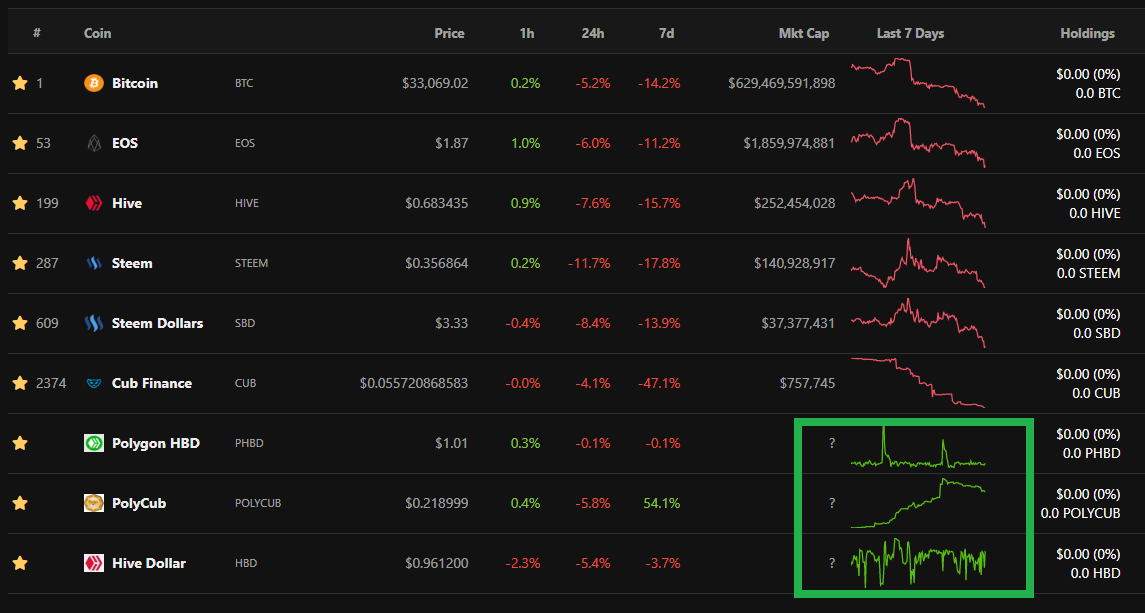 Weeks ago, @LeoFinance DeFi branch integrated HBD into the Polygon network as pHBD](https://leofinance.io/@uyobong/how-to-wrap-hbd-into-phbd-for-phbd-usdc-polycub-defi-pool) via the PolyCUB DeFi pool. pHBD pooled against USDC remains one of the viable vaults in the PolyCUB DeFi.
With close to $400k worth of liquidity, pHBD is also serving as a deep liquidity market for HBD and this gives a safe gateway for entry/exit of crypto investors without the fear of losing their funds to market slippage. Moreover, pHBD-USDC gives a high APR of 40% in addition to the PolyCUB vault APY of 30%, this bringing everything to about 70% APY.
pHBD<->HBD arbitrage Profit sits tight around $0.1
One of the huge benefits of the creation of pHBD is the arbitrage opportunity it creates for crypto traders. This is a big wealth spot that cna be harnessed by anyone. However, it wpuld benefit the whales the more.
Wikipedia views arbitrage from the perspective of economics and finance as the practice of taking advantage of a difference in prices in two or more markets. That is, striking a combination of matching deals to capitalize on the difference, and taking profit from the difference between the market prices at which the same unit of the asset is traded. source
Presently pHBD (on Polygon) trades at $1.01 while HBD (on Hive internal market) trades at $0.9. The difference between the prices of the same asset is $0.1 and that is the arbitrage profit for a trader who buys HBD on Hive, wraps it and trades it on Polygon for USDC.
With this development, a $1000 trading investment would yield $100 for a trader as profit and this can be turned over as frequent as possible with the deep pHBD liquidity on PolyCUB.
What are you waiting for? LeoFinance is helping trades et richer. The more trading that pHBD does in a day the better for the POLYCUB revenue as there is a small fee that is attached which would be used to buy back the scarce $POLYCUB for PolyCUB investor's benefit.
It's a win-win for all. Don't wait to be told. While the FUDsters are dumping, take advantage of the market and grow your arbitrage profits trading Hive Backed Dollars.
---
Join Hive Here and start a new work!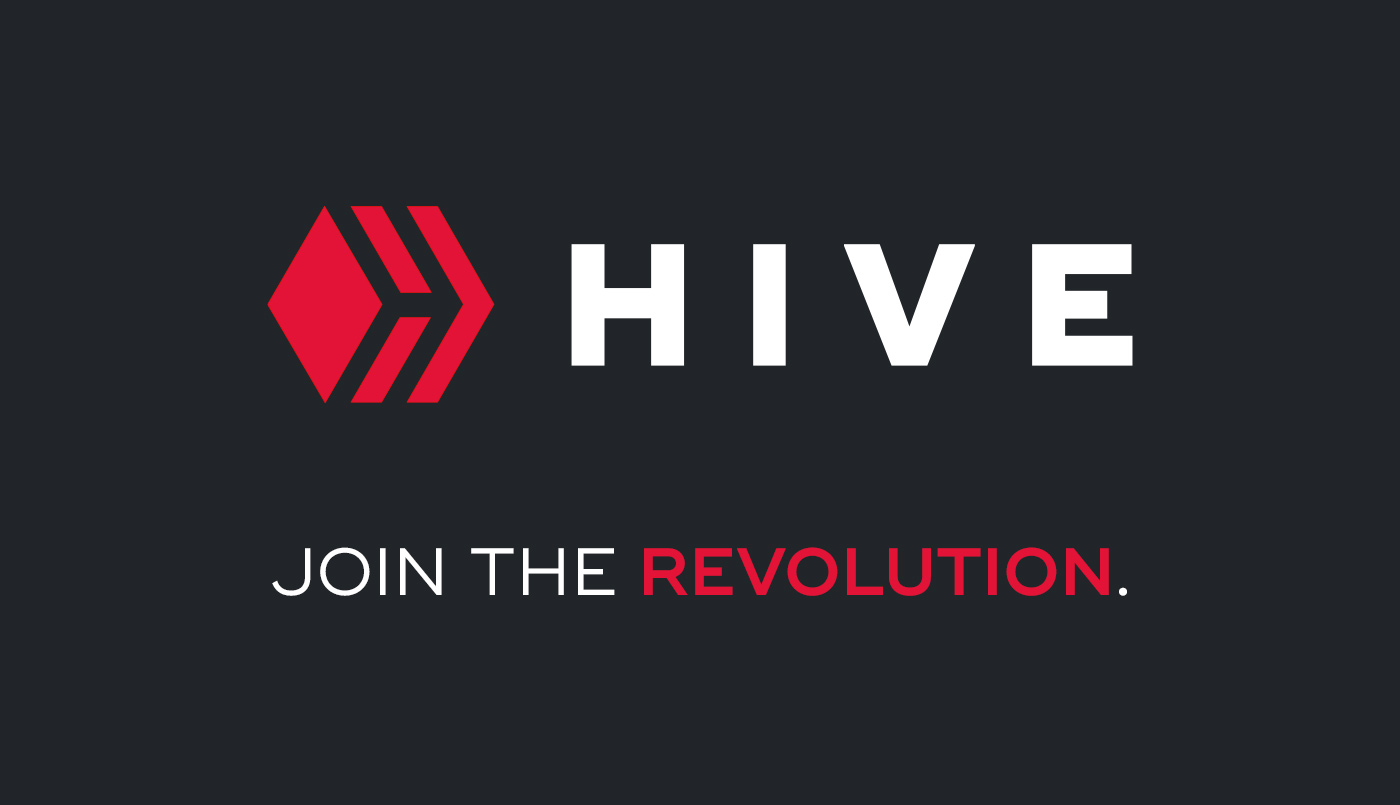 What is Hive?
Hive is an innovative and forward-looking decentralized blockchain and ecosystem, designed to scale with widespread adoption of the currency and platforms in mind. By combining the lightning-fast processing times and fee-less transactions, Hive is positioned to become one of the leading Web3 blockchains used by people around the world. source
About me...
I am a called teacher, a serial entrepreneur and a Graduate of Agricultural Engineering. Nigeria is my root and a place full of opportunities. I dropped out of a Master's Degree program due to funds, yet I do not regret growing the courage to start my business from the scratch. Today, I've built layers of Businesses on the Hive blockchain in terms of Curation and it's a sustainable passive way of earning crypto while learning.
I am your favourite Hive Tribes Promoter and Curapreneur!
I am @Uyobong.
Let's connect on Twitter
Posted Using LeoFinance Beta
---
---