CTP Staking Challenge: Paid to Grow your Curation Rewards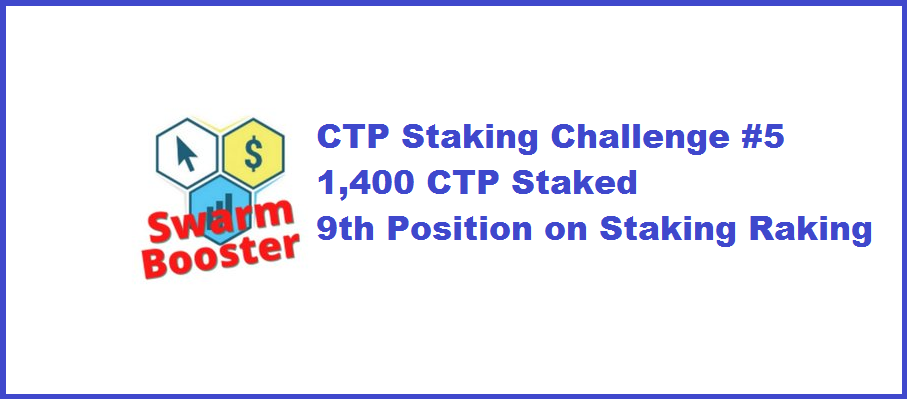 Ten days ago, @ctptalk announced the beginning of the 5th edition of. CTP token Staking Challenge. The challenge calls for Hive investors to buy CTP token from hive-engine market and stake the tokens to increase their curation capacity and earnings. The top staker at the end of the period covered receives CTPSB token and other tokens as the prize. This is one of the unique initiatives on the hive blockchain that pays an investor to grow his investment returns. Yeah, it means that as you Increase your CTP stake, your vote value would increase and that means increased curation rewards.
Being a dedicated curator with the second layer tokens on hive blockchain, I can tell that the CTP token is one of those undervalued gems on Hive. The ClicktrackProfit community which is dedicated to promoting affiliate marketing and online businesses is run by a team of smart and creative hive users. @Jongolson et al have proven that all the projects birthed from the stable of the CTP community are thriving and very profitable. I've been a part of the @Liotes and INDEX projects and they're awesomely awesome.
I am not contemplating whether or not to join the CTP Staking Challenge #5 having enjoyed the benefits in the previous editions. Already, I have powered up 1,400 CTP tokens in the last 10 days and that places my stake at the 9th position in the table ranking Staking Challenge #5.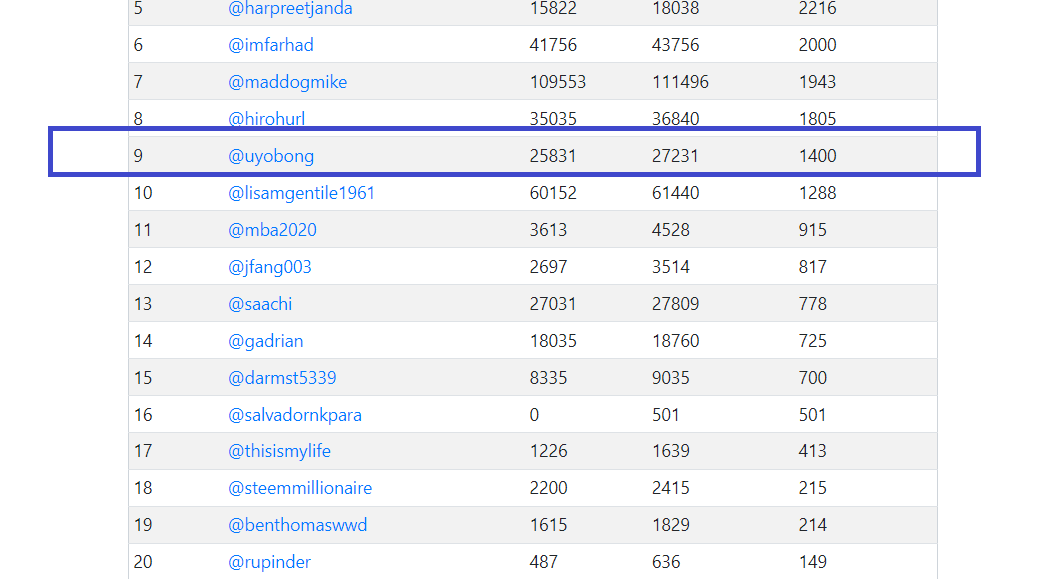 Source
It is surprising that already, 32,000 CTP Staking has been recorded in the last 10 days. That certainly a great booster for the CTP token economy as the price would gain some traction.
We are now 10 days in the CTP power up challenge and there are now 32 people enrolled. Together they have powered up a total of over 32'000 CTP tokens, bringing the staking rate of CTP from 88.7% to 89.2% in 10 days!
The @Clickrtackprofit is a cool community to be a part of a d a top notch spot when it comes to engagement. I'm hoping to see the community evolve in the coming year and make some strategic growths with respect to it's development and token economy.
How many CTP tokens have you staked so far?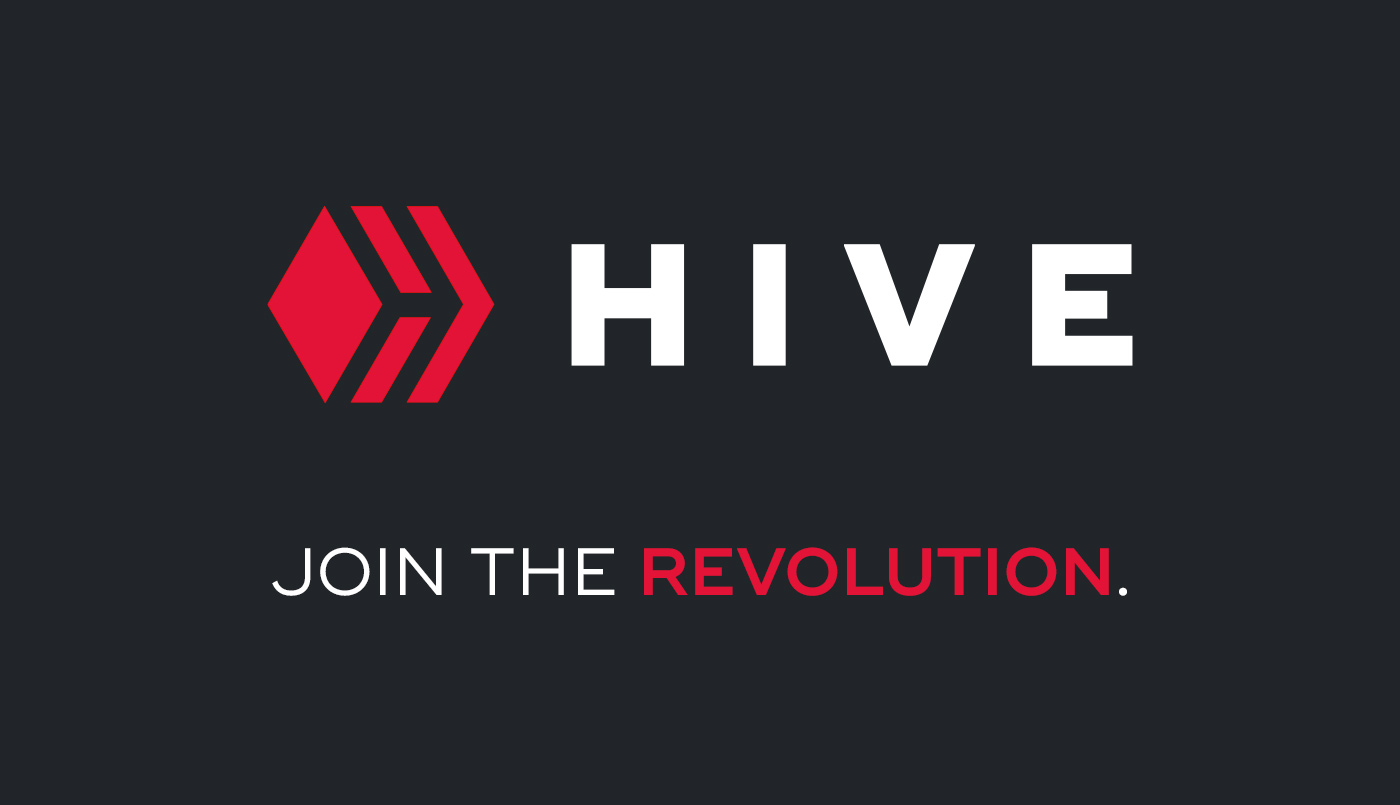 What is Hive?
Hive is an innovative and forward-looking decentralized blockchain and ecosystem, designed to scale with widespread adoption of the currency and platforms in mind. By combining the lightning-fast processing times and fee-less transactions, Hive is positioned to become one of the leading Web3 blockchains used by people around the world. source
What is Hive-Engine?
Hive-Engine is a smart contract platform on top of the Hive blockchain. It allows communities and businesses to build their own tokens, which are then built on top of the technology provided by Hive. This is the ultimate layer 2 solution. The token created on Hive-Engine is then immediately tradable with Hive on their exchange.
About me...
I am a called teacher, a serial entrepreneur and a Graduate of Agricultural Engineering. Nigeria is my root and a place full of opportunities. I dropped out of a Master's Degree programm due to funds, yet i do not regret growing the courage to start my buzsines from the scratch. Today, I've built layers of Businesses on the Hive blockchain in terms of Curation and it's a sustainable passive way of earning crypoto while learning.
I am your favourite Hive Tribes Promoter and Curapreneur!
I am @Uyobong.
Let's connect on Twitter
---
---