GameFi Leader, Splinterlands Partners Opensea for minting of Multi-Blockchain Generative NFTs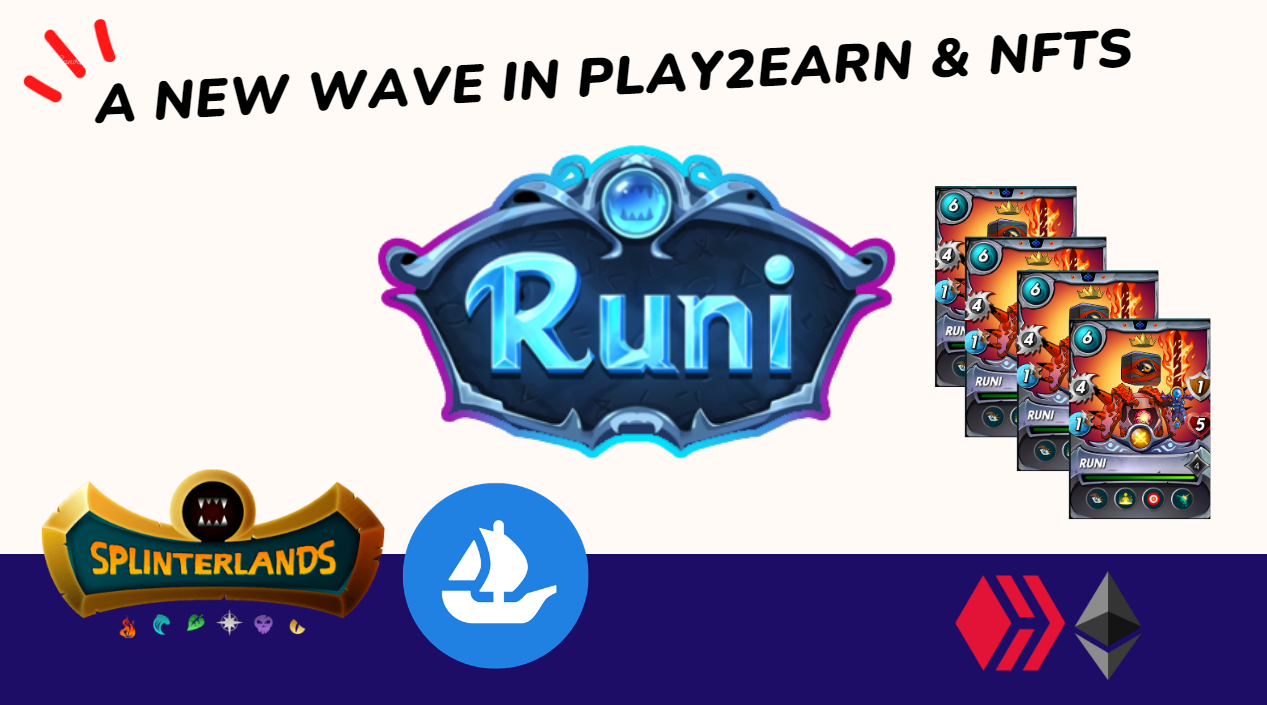 Welcoming Runi Generative NFTs on Hive & Ethereum Blockchains
The Hive blockchain has become a focus of discourse when it comes to innovative developments and cross-chain interactions while this crypto long bear lasted. One of the loud achievements has been in the play to earn category courtesy of GameFi leader- Splinterlands. The expansion of the Splinterlands ecosystem has been unparalleled in the blockchain gaming sector and several milestones have been hit.
The latest innovative development orchestrated by Splinterlands is the partnership with Opensea for the minting of Multi-Blockchain Generative NFTs that would be traded on the Ethereum blockchain and at the same time being used on Hive blockchain as an in-game asset/gameplay character in the splinterlands game battles.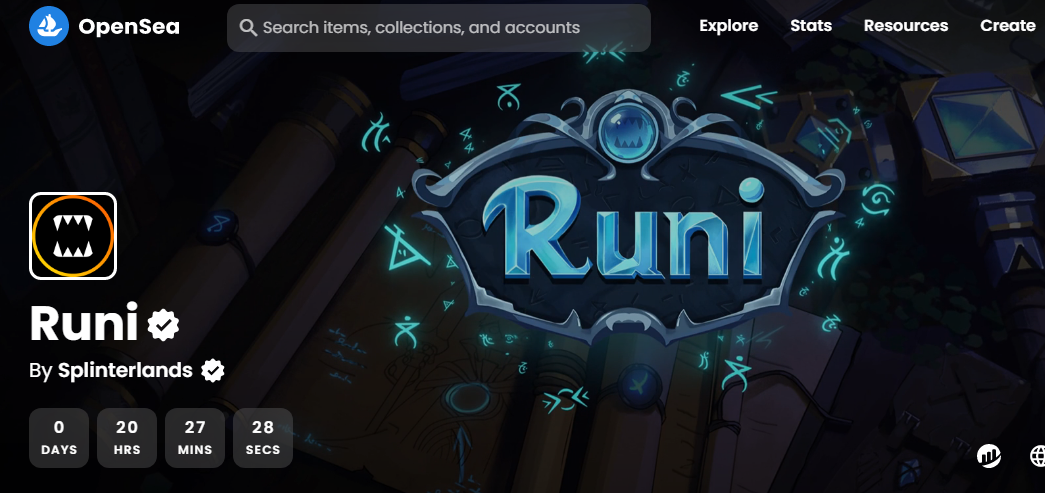 source
Already there is a height of excitement on the social media space as the tweets from Splinterlands and Opensea is gaining massive interactions in anticipation of the Runi Allowlist mint which is to begin in less than 20 hours.
We're excited to announce Runi by @splinterlands as the next drop on OpenSea! The Runi project is the first Ethereum NFT collection from this fantasy-themed blockchain battle game. The allowlist mint begins TOMORROW, 10/25, and public mint is 11/3! Tweet - Opensea
Splinterlands is thrilled to be partnering with @opensea for an exclusive mint for the Runi NFT launch! Allowlist mint begins Oct 25, followed by public mint starting Nov 3. Runi will be on the OpenSea homepage prior to the public mint!
#splinterlands $SPS Tweet - Splinterlands
RUNI is a Premier Creation in NFTs & Play to Earn Category
The creation of Runicore is a premier generative NFT with a dual blockchain active interaction ability. Runi will be minted, traded and rented on the Ethereum blockchain and will also be available for staking /delegation for battle in Splinterlands game on the Hive blockchain. This minting of Runi on OpenSea is a strategic exposure of the Splinterlands game on the radar of the wider NFT community and we believe will bring new players and big investors into Splinterlands ecosystem and Hive at large.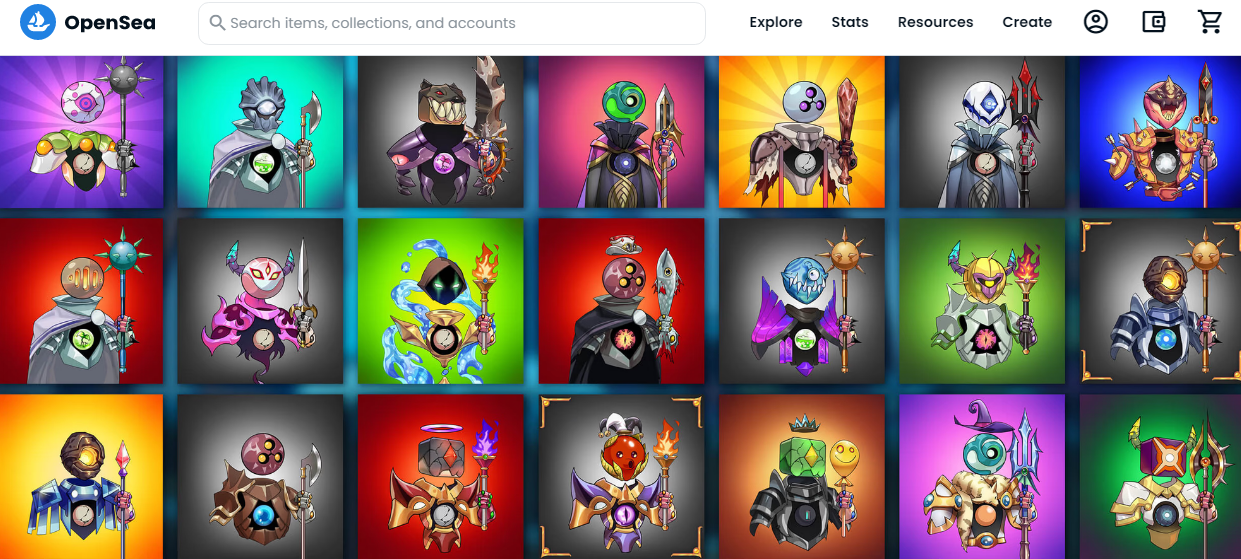 Runi is designed to be extraordinarily Unique. There will be over 2 Billion different combinations with assorted character traits that span from cute to weird to cool and everything in between. Runi owners would be able to display their NFTs as profile pictures as it fits their style and personality. using the NFTs in gameplay would be a display of powerful and top level Legendary cards that can turn the tide of Splinterlands battles.
Like any other card in Splinterlands, you can summon your Runi to fight for you in battle. Climb the leagues and leaderboards, win prizes in tournaments, and help your guild brawl its way to fame and fortune…all with your trusty Runi by your side.
Who doesn't want to win more battle rewards n Splinterlands with super card characters like Runi?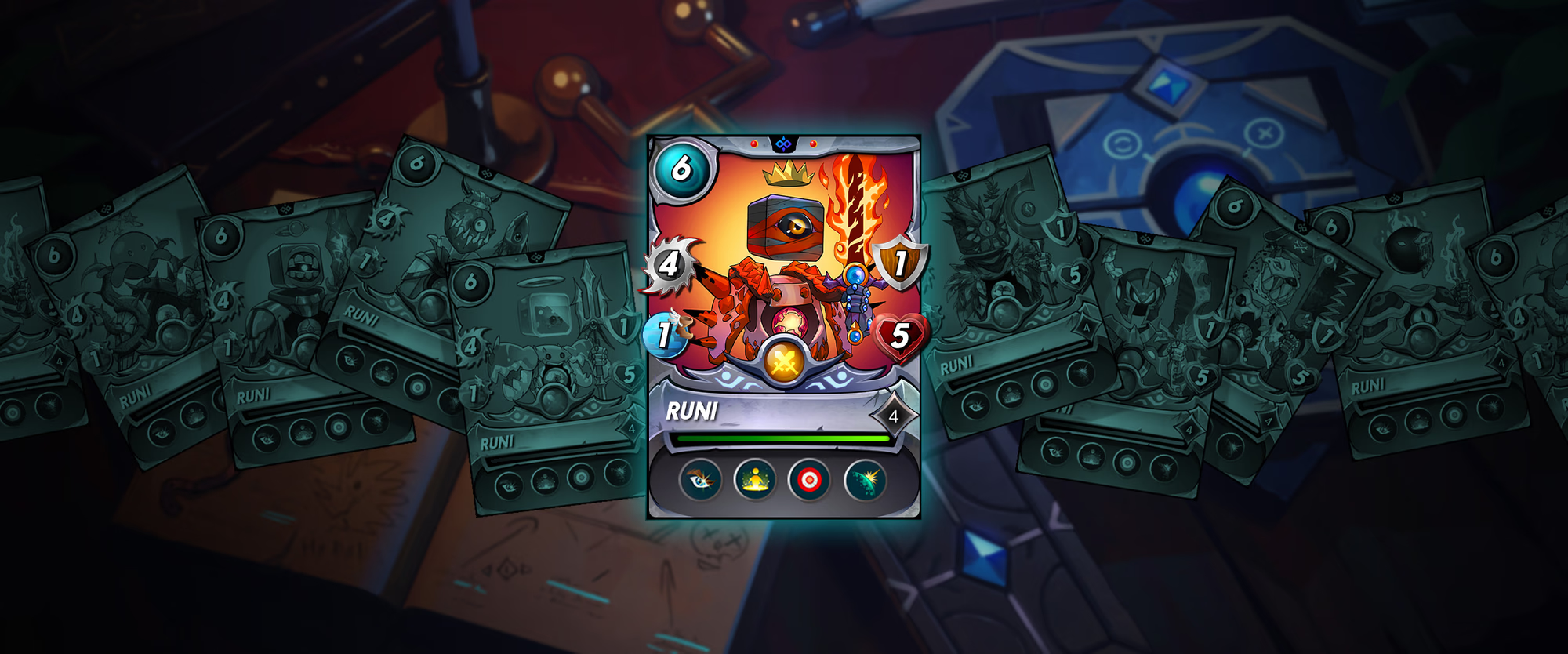 Splinterlands Battles would become more Fierce and Interesting
Using Runi in Splinterlands battle comes with a "New Ability" which is the most exciting utility in the game. These are:
At zero health, Runi character can resurrect itself and return to the fight with 1 Health!
Runi character has three unique abilities that makes it a powerful staple in your battle deck: (1) Opportunity (targets the enemy with the lowest health), (2) True Strike (it will never miss), and (3) Reflection Shield (makinges it immune to indirect damage).
More battle and tournament rewards are coming to Splinterlands players with the Runi character in the picture.
Who is Excited?
Everyone should be. Splinterlands creators are making a great deal out of play to earn games and are determined to improved the economic lots of its investors.
It can only get better!
---
---

Splinterlands game is termed the "next generation of collectible card games" in which allows players to collect, trade, and battle with provably scarce digital collectibles with real-world value. Battles on Splinterlands Unlike most trading card games, are fast and furious, and are usually completed within few minutes. The Splinterlands gameplay is simple and easy to learn viz: reviewing combat rules, making and submitting of the team and watching the battle unfold.

Let's Connect
Hive: https://leofinance.io/@uyobong
Twitter: https://twitter.com/Uyobong3
Discord: uyobong#5966
---
Posted Using LeoFinance Beta
---
---