I remember when BTC was $4,000; HIVE was $0.1 and BEE was 0.5HIVE
The first time I ever bought BTC was when it was priced $4000 and that was two years ago, specifically on the 10th of September 2019. It was however a very surprising event because all that was on mind was that I had missed buying into Bitcoin before the 2017 bull run. I joined Hive in January 2018 and few weeks after, I understood better what Bitcoin represented and I got to know how I could acquire it even with my Hive holdings.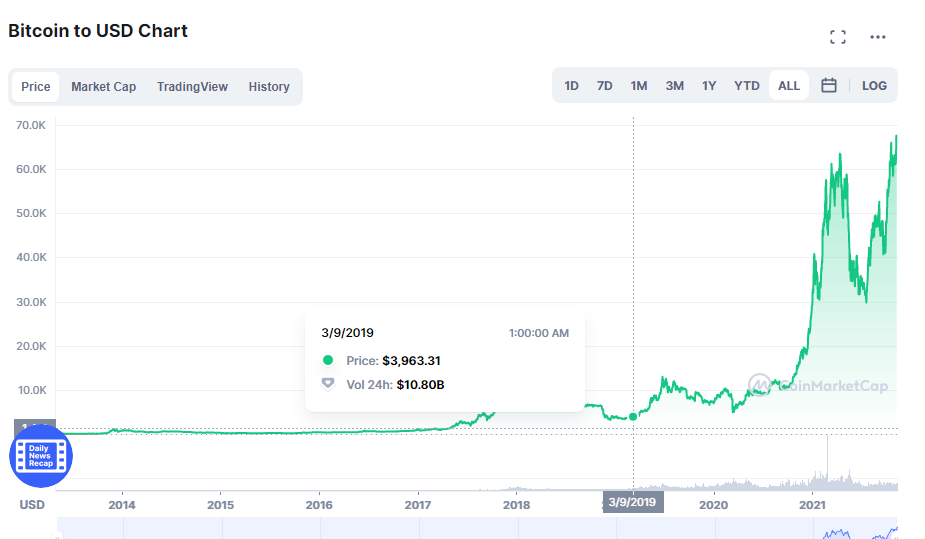 I actually had used my then STEEM token to exchange for BTC and stored it in a centralized exchange -luno.com. The first fraction of BTC I ever purchased was worth about $15 and later added some more. As the bear season endured from early 2018 to late 2020, the hopes of having the highs of $20k for BTC had dashed off in my mind. THough, I still acquired some more BTC into some other wallets with my HIVE/STEEM when I started getting acquainted with Binance. However, those BTC fractions in Binance were short-lived as I could easily use them to purchase other altcoins that looked lucrative for me.
When BTC began to take a price leap in late 2020 back to the $20k price, all I thought was that history would replay itself and the cycle back to $4000 would again happen. I discovered that my BTC holdings had doubled in value and I quickly made attempts to sell off the coin back to fiat especially as I had KYC issues with luno. Days, weeks and months passed and I discovered that I had made the worst decision with BTC trade as I did that with a height of ignorance. Bitcoin then scaled to $50k and more and it was obvious that a $20k BTC may never even happen as corporate organizations took their shares into HODLing BTC.
Away from Bitcoin, our dear HIVE token, the common man's Bitcoin started its market at $0.22 when Hive forked out of Steem in March 2020. Few weeks after, we had a surprise pump to $0.97 and again I had taken some profits at $0.6 with over 1k tokens in a bid to wait and buy back when it cycles back to $0.22. However, Hive kept scaling to $0.9 and then made a gradual dump back to the lows of $0.108, I suppose the ALl-time-low price. It was a trying season for short term holders of Hive as hopes for the token to rise again seemed dashed.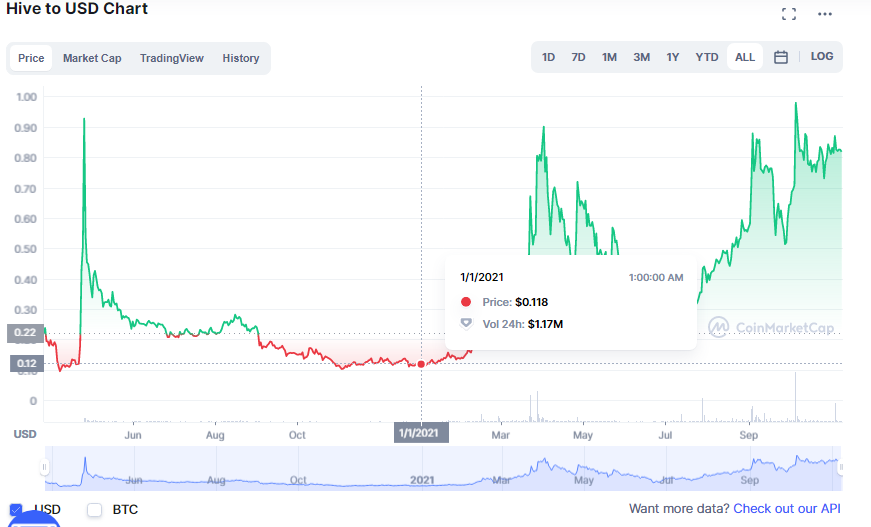 Thanks to the creative minds here that got to work and built awesome stuffs that made investors to buy in at that lows. Thanks too for Hive-engine tokens that made me buy more Hive at that low. I used the Hive purchased to buy Hive-engine tokens and built my stake to some awesome highs. Stakes of tokens like SPORTS, LEO, CTP were grown in such times and the decision really paid off for me.
In the last 10 weeks or so, we've seen HIVE maintain a solid price above the $0.5 line and those who bought in during the bear days have made 5x profits and more. With the present moves and the growing number of new applications and games coming to Hive, it is likely that $2 HIVE is possible in the months to come. One can imagine how painful it could be for anyone who dumped the tokens at $0.1 barely months ago.
We've read the Bitcoin story and how caught the world's attention after 9 years of existence. HIVE on the other hand is just a year and Hive months and it's already making it to the top of the charts in gain, volumes traded and the Hive blockchain ranking top in count of transactions. We're still in the beginnings of value for Hive as I see a $10 Hive possible in the near term.
Looking deeper, Aggroed and other creatively developed Hive's second layer - hive-engine and that became another world of crypto for low income investors. Many despised the hive-engine tokens at first as they carried no value and their future were almost uncertain. However, we saw the number of tribes grow by the day and some falling off while others waxed stronger.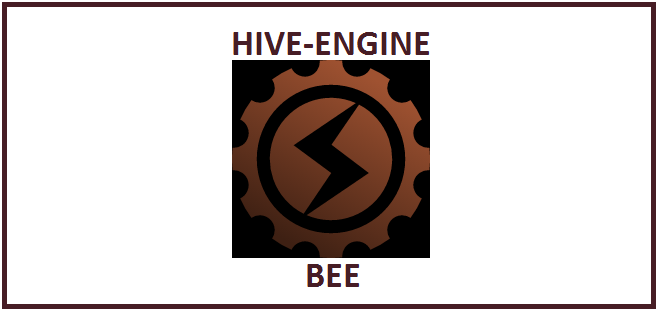 Just then the BEE token came to stage as the native token of the hive-engine. It becomes a central token through which most activities within that layer of Hive is operated with. Creating of tokens, staking, and even the creation of a outpost (formerly nitrous site) requires BEE as the currency.
BEE is the native token of the Hive Engine platform, just like how ETH is the native token of the Ethereum platform. BEE is currently required to create a new token on the Hive Engine platform, and in the future it will be required to publish and execute custom smart contracts. source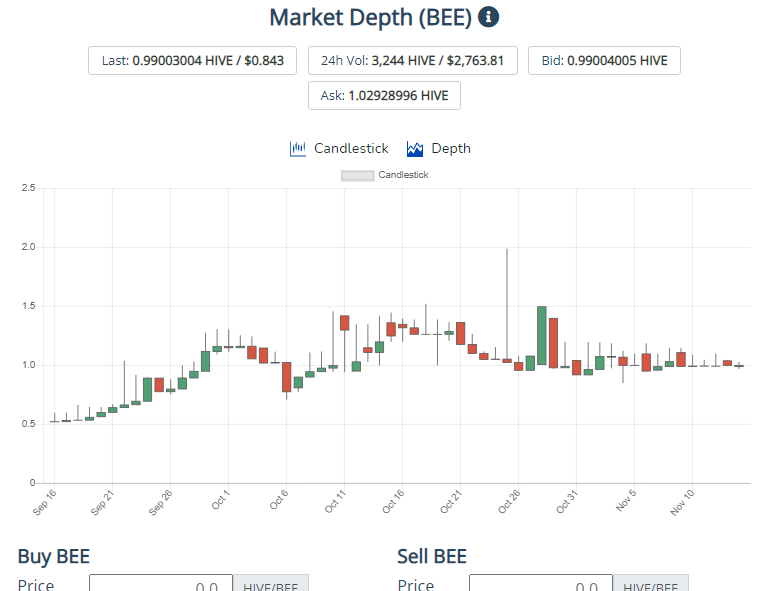 Weeks ago when HIVE bulled, we saw BEE dump to as low as 0.5 HIVE and it looked like it's going to oblivion especially with the high 9,007 Trillion maximum supply. That was obviously the best time to have purchased BEE at the lowest cost. Every one who intends to BUIDL on Hive would understand the need for BEE, the demand of which can only be on the increase as many digital communities get to discover Hive and the hive-engine protocols which makes tokenization of dapps quite easier and codeless.
The underlying fact about the three tokens discussed is that that we may never have them cheaper as their All-time-lows. We may never see BTC at $4000; we may never see HIVE at $0.1 and we may never see BEE at 0.5HIVE again. Make haste while the sun shines and fill your crypto bags when they bear. The good days are ahead as the whole world gets to embrace crypto.
Posted Using LeoFinance Beta
---
---