Leo Power - Your Title Deed in the Everything Dapp
We all know what a Title deed is - a document that states and proves a person's legal right to own a piece of land or a building. We can only brag about the value of our land if we have the title deed with us. It's the passcode to claiming everything claimable within the land. Without it, an occupant is likely a tenant that could be thrown out at any time, Same it is with the Hive blockchain. We all agree that nobody owns the Hive blockchain, that we all own it according to our stakes. That means the user with the highest stake, owns the greatest share in the blockchain as far as decision making and related profits are concerned.
Lest we forget, LeoFinance is built on Hive blockchain and also operates in the principle of Decentralized Proof of Stake (DPoS) which allows $LEO to be used as a reward token for contents created on leofinance..io and soon we'll be experiencing the full functionalities of decentralized governance in the LeoVerse with staked $LEO.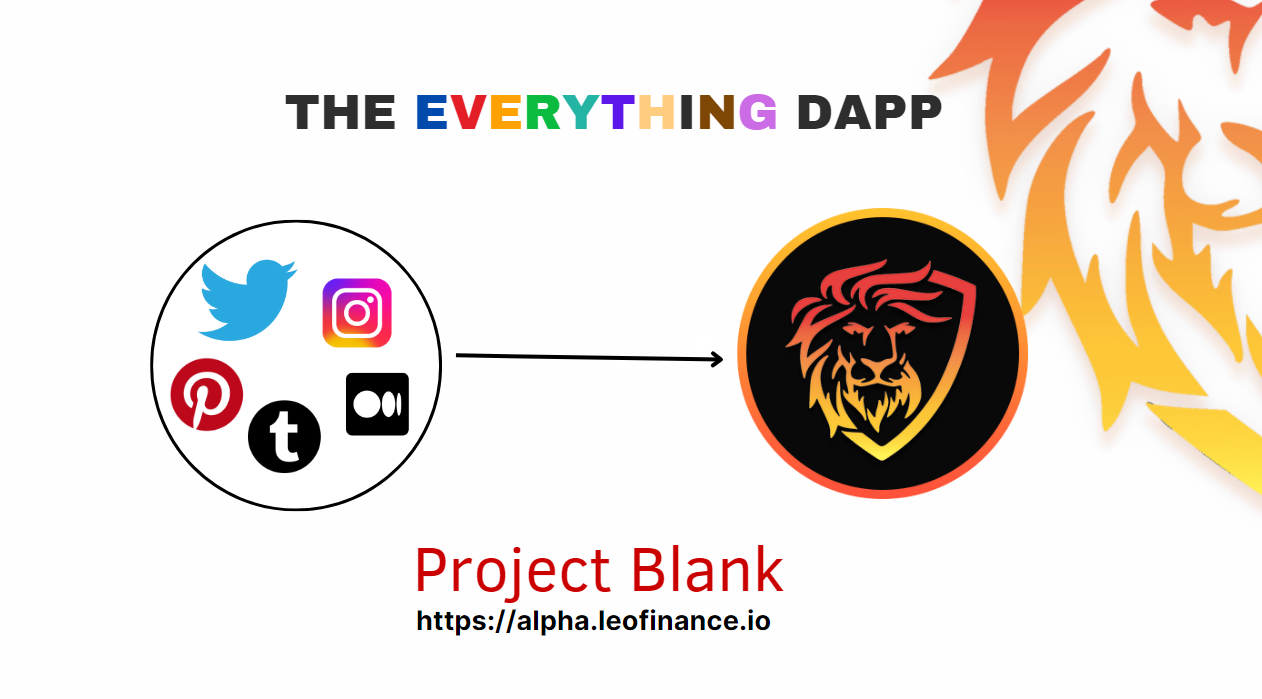 In a recent post titled "Project Blank Gamification - A Great Incentive to Grow LEO Power", I attempted to elucidate the newly added usecases for staked $LEO in the LeoVerse. These use cases are bound to make the liquid $LEO token to become more scarce as it incentivizes users to stake more.
The Flip is happening Soon!
Significantly, the adjustment in the Leo tokenomics as mentioned in a tweeted update shows a drastic LEO inflation drop from 25000 tokens per day to 5000. This means that 4/5th of LEO that were distributed as post rewards activated by voting is no more available. That means that even with a huge stake of LEO, just a smaller fraction would be rewarded and that makes the LEO token more scarce.
The new development also means that there would be a reduced selling pressure in the Leo market since users can earn far less then they used to earn. This is also happening at a time that there is going to be an increased daily burn of $LEO by @leoburn (approximately 350 per day). Also, today's @leofinance update has it that about $8,000-$10,000 worth of Leo token would be bought off the market monthly by leo.voter and the oracle.
Leo.voter and the Oracle are now (as of this video going live) buying back approximately $8,000-$10,000 worth of Leo per month to cover 85% of Leo voter delegations, with the remaining 15% coming from Oracle rewards on the wrapped Leo accounts. source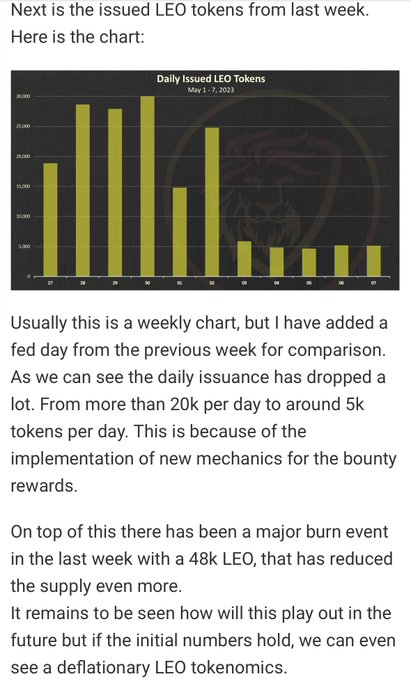 $10k worth of LEO means 250,000 LEO tokens at this present price. Buying that off the market means a lot of demand on the LEO token. This amund excludes the amount that would be bought off through LeoAds revenue. We'll see how much by the end of this month that the growing engagement and impressions on LeoFinance effects on ads revenue.
Without a doubt, the new LEO tokenomics will have a long term positive impact on the Leo ecosystem. it is obvious that in a few months ahead, the LEO token is becoming a top sought -for commodity in the crypto market. THis makes me believe that a $1 LEO to $5 LEO is a possibility!
Do You Have your Title Deed?
Things are shaping up so quickly around the LeoVerse and the dividends would be shared on the basis of ownership in the Leoverse. In this case, the title deed is your Leo Power. Remember, that the LeoAds revenue would be used to buy LEO and distribute same to LEO stakeholders in proportion. That is a booster to the LEO staking APY.
Having the access to buy cheap LEO at 3.6 Cents is a big blessing and an opportunity not to be toyed with. The LEO boom of 202 was only a test case as there were no sustainable roadmaps as we presently have in the LeoVerse. Don't you think LEO token could even reach $50 USD each? It may and may even dip more to less than a Cent. In any case, I think that buying LEO now is a worthy risk.
Your ownership in LeoVerse and the allocation of your dividends is directly proportional to the among of LEO token you stake as your Hive Power. Intentionally grow it!
Are you Staking more LEO?
---

If you found the article interesting or helpful, please hit the upvote button, share for visibility to other hive friends to see. More importantly, drop a comment beneath. Thank you!
What is LeoFinance?
LeoFinance is a blockchain-based Web3 community that builds innovative applications on the Hive, BSC, ETH and Polygon blockchains. Our flagship application: LeoFinance.io allows users and creators to engage and share content on the blockchain while earning cryptocurrency rewards.
---
---
Let's Connect
Hive: https://leofinance.io/@uyobong
Twitter: https://twitter.com/Uyobong3
Discord: uyobong#5966
---
Posted Using LeoFinance Alpha
---
---