LPUDing and Bringing a Family Member to Leo will secure me a Ticket + accommodation for HiveFest 2022

It's amazing how some very simple actions can bring very serious blessings to us. Hive has made big things look so simple to achieve. Yes! I never knew I could work remotely from my home for months and years and be able to meet up with financial obligations for myself, my projects, family and charity. It all happened here on Hive. Being a part of this blockchain has changed my narrative about work and since then I've been caught in the web of owning your time and creativity and earning from it. I get to see a regular 8-4 work away from home as an anormally.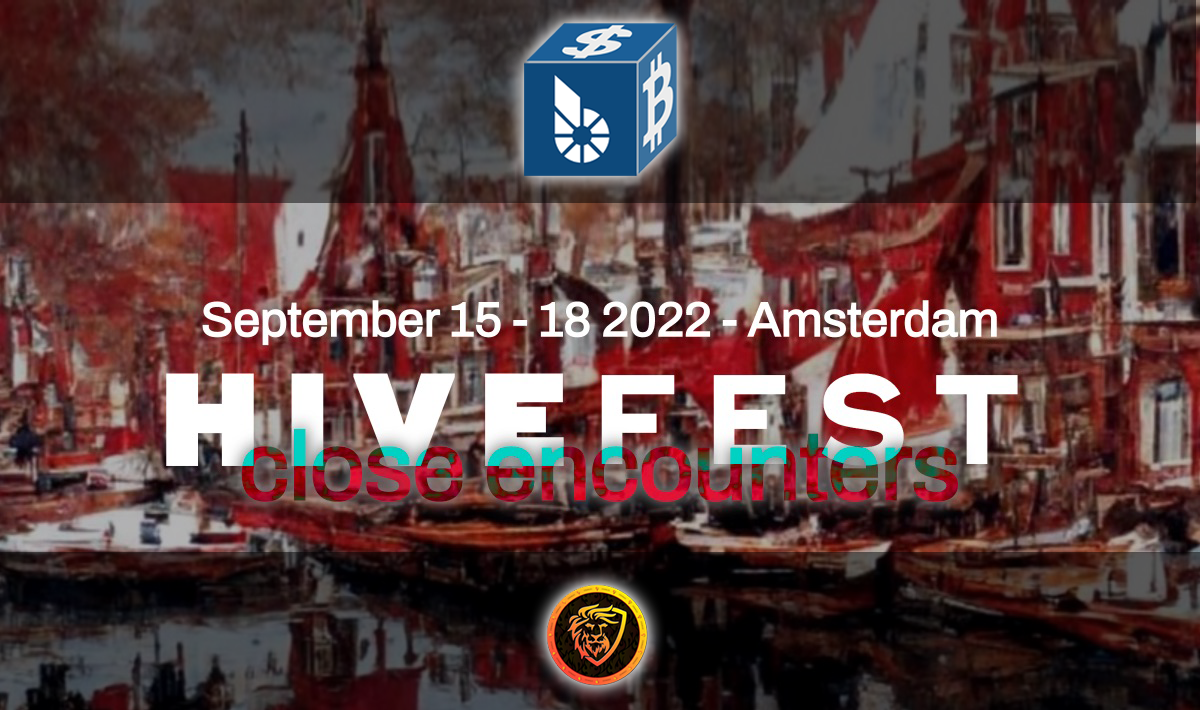 While I keep counting the blessings that I've received for just sharing my thoughts as posts here and "liking" pother users' posts, @Anomadsoul surfaced to tell me that I'v e got the opportunity of securing a HiveFest Ticket and Accommodation in Amsterdam by LPUDing and bringing a family member to Leo. Interestingly, this is what I've been doing quite stress-freely over the years and this time, with a huge benefit attached.
I've been onboarding or helping to onboard a new user to Hive almost every month since I joined the Hive blockchain in 2018. At some time, it became compulsory for all my trainees and workers to own a Hive account. Powering up LEO and other hive-engine tokens has been my thing right from August 2019 to date and I do not regret doing that as it has been the bedrock for my financial fortunes here on Hive.
I'm one of those few users then that so believed in the LEO project and grew my stake in every way I could. That became my capital for nearly all of my crypto investment I would make after that.
I'll be glad to be in Amsterdam from September 15 to 18 for the 2022 edition of HiveFest as I wish to meet some great Hivers in person and build more stronger relationship that would mutually benefit us and other users of the blockchain.
I'm In? Who Else is?
Thanks to @Blocktrades and @LeoFinance for choosing to offer Two Tickets + Accomodation for me and one other Hiver for the HiveFest. Getting to hear @khaleelkazi speak live with other great hivers would be an awesome experience. It's open for ANYONE! yes anyone , even when you ain't yet a Hive user.
This post by @LeoGrowth has all the information you need. There is a time frame for participating and you still have time to decide to jump into this boat.
This contest will have two separate winners, and we will announce them at the end of this month, on August 1. The event will be hosted from September 15-18, so this will give the winners more than enough time to make all the arrangements to guarantee their attendance once they have covered their accommodation and event ticket thanks for Leofinance and Blocktrades.
LPUDing is for Your good!
LPUDing is the power up of at least 200 LEO on the 15th day of every Month starting from June 2022 and talking about your power-up experience in a leofinance post. Hundreds of Hiver users did partake in the first edition of #LPUD and it was a worthy adventure that helped to increase our stake holdings in the LeoFinance community.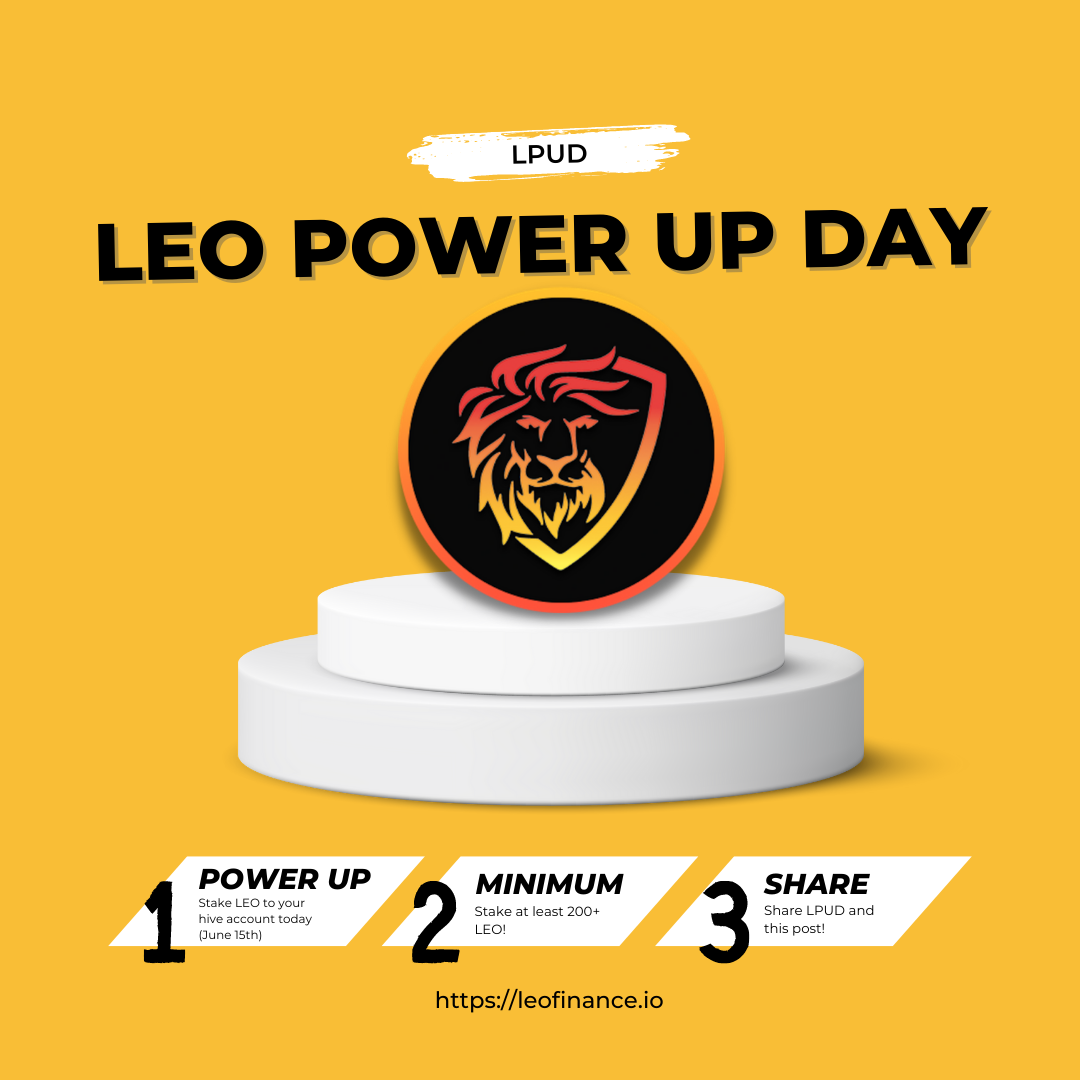 @LeoFinance is one of the leading communities on Hive with a goal to democratize financial knowledge and grant the masses access to web3 opportunities. Users write crypto and finance related contents and get upvoted to earn LEO and HIVE cryptos. Powering up LEO token increases a users stake in the community which comes with the benefits like increasing your influence as well as your LEO staking and curation rewards. I know you won't miss the next LPUD!
Wealth is Grown in Circles
Rich people would understand that what keeps them going in their status is making friends with other rich friends where they can share ideas, systems and even money. Helping your family members to join LeoFinance is just a way to raise other crypto moguls around you and that would certainly grow the financial status of your family.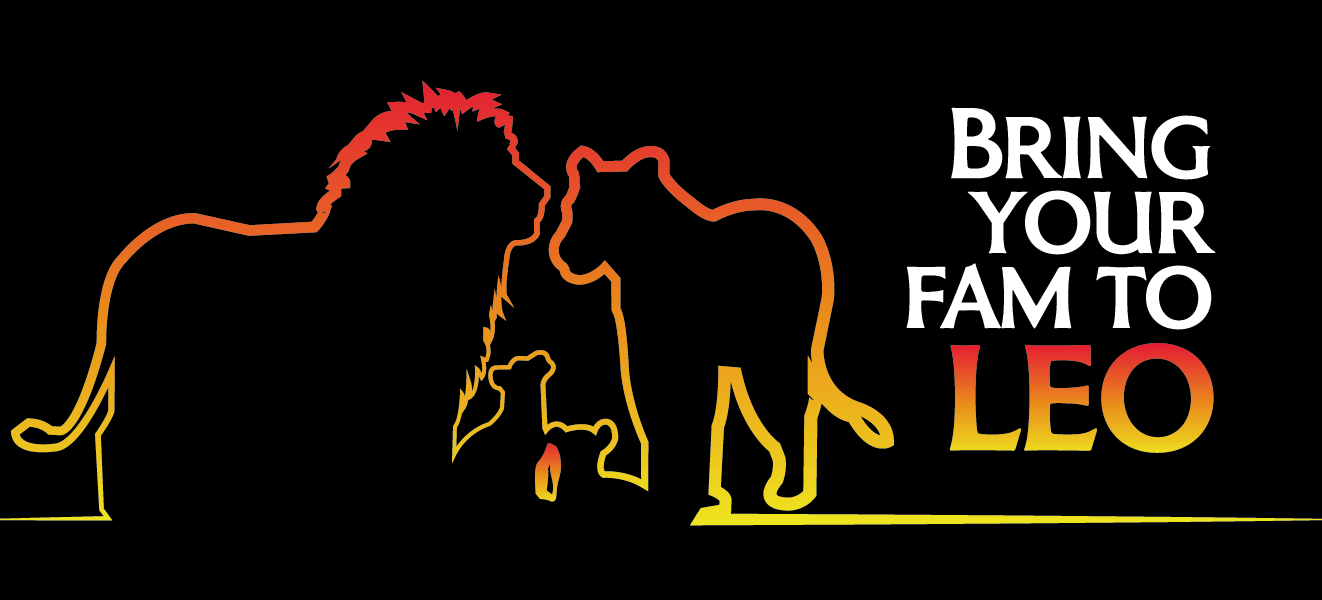 How to participate on this contest
These are just a few things you can do to be eligible to win a HiveFest Ticket + Accomodation:
Have a Leo Finance account. If you are new to the Hive Blockchain and you want to create an account on Leo Finance, you can check out this simple tutorial to open your account using Twitter.
Follow @leofinance, @blocktrades, @leogrowth and @hivefest on the Hive Blockchain, follow @financeleo on Twitter and join the LeoFinance discord server.
Make a post about the LeoFinance + Blocktrades contest to let other people know about it using the tags #hivefest #blocktradescontest and #leofinancehivefest. Then share those Leo posts on Twitter using the hashtags #leofinance, #hive, #cryptocurrency and #hivefest.
Post at least 8 times using the Leo Finance frontend (desktop or mobile) during the month of July. Then share those posts on Twitter using the hashtag #leofinance, #posh, and #hive.
Participate in the Leo Power Up Day in July 15th and make a post about joining this initiative any day before the 15th using the tag #lpud. Then share your post on Twitter using the tags #hive #leofinance, #cryptocurrency and #lpud.
Participate in July's Bring your Fam to Leo initiative that will take place from July 25-31 (the final week). Before participating in #BringYourFam, the user must make a LeoFinance post on before the that week begins, talking about their participation in this initiative and why they are joining the #BringYourFam week and how it helps Leo Finance to grow our userbase, using the tag #bringyourfam. Then share that post on Twitter using the tags #leofinance #hive, #cryptocurrency and #adoption.
Subscribe to the Leo Finance Newsletter and make a post about why it is important to be informed about the current markets and how the Leo substack provides useful information related to the crypto space. Then tweet about it using the tags #leofinance #substack #newsletter and #crypto.
This contest is open for all who are a part of the LeoFinance community or wishes to join today. All you do is follow the above requirement list and fulfill all of it.

What is LeoFinance?
LeoFinance is a blockchain-based Web3 community that builds innovative applications on the Hive, BSC, ETH and Polygon blockchains. Our flagship application: LeoFinance.io allows users and creators to engage and share content on the blockchain while earning cryptocurrency rewards.
LeoFinance | CubFinance | Hivestats | LeoDex | LeoFi
Delegate HP & Earn 16% APR, Paid Daily. Currently @ 2M HP
---
Posted Using LeoFinance Beta
---
---