Maximizing C2C eCommerce Model with Information Products
eCommerce has come to stay and anyone not taking advantage of the trend is living in the past. It becomes quite necessary for everyone to get educated on this development and get acquainted with the options that are available. From contents, digital products to physical products, there is space for everyone in the eCommerce space as long as there is access to internet and a smartphone perhaps.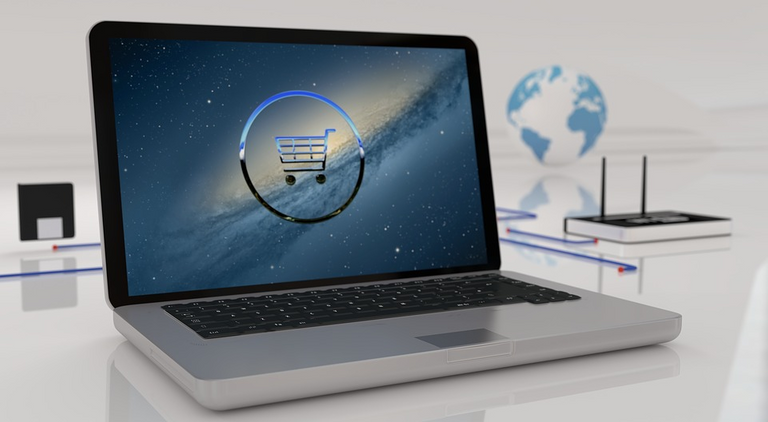 source
Shopify defines Ecommerce as an electronic or intwernet powered way of buying and selling of goods or services, and the transfer of money and data to execute these transactions. This is the current trend of the day especially as the novel corona virus is modifying the way people meet and interact. In a way, this is opening a way further for an apt utilization of the internet.
It is crucial to understand the slim line separating e-business from e-commerce. While the former involves all aspects of business operations within the internet space, the later an online business, ecommerce refers specifically to the transaction of goods and services.
Today, a 5-year old is able to comfortably operate a mobile phone - making calls, playing games as well as even operating a facebook account to relate with friends. That may sound awry for some but I just had a case with me yesterday where a 5-year old girl picked up the dad's phone, logged into is Facebook account and shared as many photos as she deemed appealing. This brings us to the consciousness that internet technology is weaving into cultures and parents and schools must be deliberate in training their children on the best use of it.


source
Learning about how to sell anything successful on the internet space becomes very crucial and important in a time like ours. This is why I am starting a journey to learn and share thoughts on sales on the electronic space and then further with physical products.
Before going forward, it is important to know the different models that are available foe success eCommerce adventures. Shopify enlists four models: Business to Consumer (B2C), Business to Business (B2B), Consumer to Consumer (C2C) and Consumer to Business (C2B). In the following days and weeks, I will be doing some insightful shares on the different models and how best we can take advantage of them to improve our sales. I'll throw more lights on the C2C Model of eCommerce.
Consumer to Consumer (C2C) involves two consumers who sell goods and/or services to one another. There are many products and services that can be served with this model. Very close to those reading this content is data/information sales.
For the past 10 years, I have been into research (sponsored and volunteered research) particularly in education, engineering, agriculture and thereby built a wealth of data for development. My target market for the data was the government and corporate organisations but over time, it seems that there is a neglect, rather the corruption of the system here allows to quick-build systems that are just for temporary gratifications rather than build sustainable systems with strategies from established data.
No More Waiting...
It's time to maximize the blockchain technology for my greatest advantage by looking out for consumers on this Hive socialmedia that such data maybe useful for them in their personal or corporate projects and hence, the need to C2C Model of ecommerce for information products. I'm hopeful these would be a good fit for the @Hivelist and @Liotes shope that will be turning our as huge marketplaces on thew Hive blockchain.
---
---