MyHiveGoals - Better late than Never
Welcome to September 2021. Gently, we've seen seconds run into minutes, hours, days, weeks, months and now, we have just about 120 days to finish 2021. In fact, two-thirds of the year has been covered in terms of day-counts. This births a question of how much of our goals we've been able to achieve - life, financial, health, educational and more.
I'm grateful for the year 2021 even though some of the things didn't go through as planned. However, I made giant strides during the year, covering my life purpose and social responsibility. I've been able to reach to a lot more people and helping them up with gathering and moving forward with their lives.
While the projects already undertaking had been 90% funded from my crypto savings covered in the last 18 months, most of the projects were very time demanding that got my hands off my keyboard for many hours, days and weeks perhaps. In fact, I don't think I've registered a clean 30-day consistent posting throughout the year. Thus, the bags were spent but not refilled.
Many thanks to the curation and token mining/farming features available on Hive which made it possible to generate crypto with passive participation. Indeed, it's been a life saver. From SPORTS to LEO, LIST, CTP, LEN, CUB and many more tokens invested either for curation or mining/farming, their monthly payouts were decent enough for my daily budget.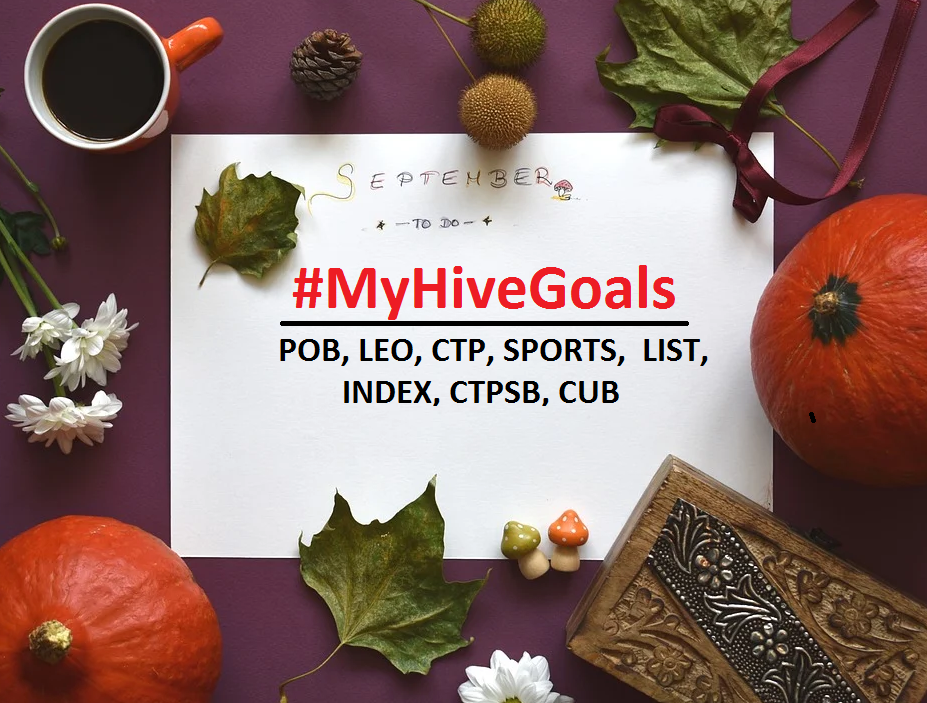 Image source - Edited
Looking around and seeing there's just four more months to go, I still see it a good time to make up for the lost months as per my financial goals for 2021. Indeed, I haven't crossed the 30% goal achievement point yet, but the remaining Four months still looks promising to make some tangible marks. it's better late than never.
It became very necessary to reshuffle my investment portfolios within the Hive blockchain in line with the realities of the cryptocurrencies I had chosen to invest in. I just noticed the prospect around POB and that has become a most sought-after token in my portfolio. While I try to maintain an easy and slow pile up of other tokens that already have significant curation returns, I choose to be aggressive with my approach to acquiring POB.
My guts are already fired and I can remember how it was when I started investing in SPORTS. Months after I was glad I took the decision. I see the same future with POB. With users like @Onealfa going all in to push his POB holdings, I see the next few months open up another bull season for POB especially with its small total supply.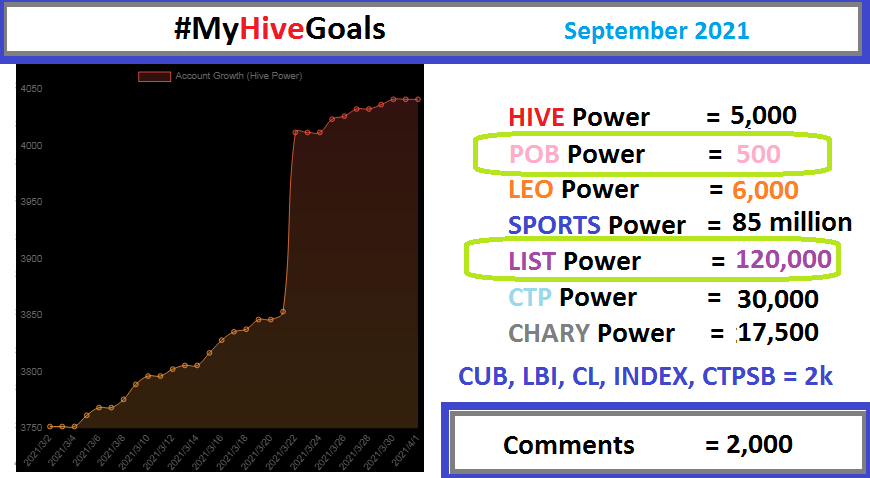 As at today, two of the tokens in my curation portfolio - POB and LIST has hit it's August goal of 500 and 120k tokens respectively. While shaking my racks with HIVE and SPORTS, my poor engagement over the last few weeks has delayed the growth of my LEO, CTP and CUB holdings.
I love the energy that September opens with and I hope it's strong enough to propel into some green shades in the next few weeks. It can only get better and we're not giving up.
Posted Using LeoFinance Beta
---
---