Reward for Consistency - $1000 Bounty only on Hive


Source
Counting down to November 30, 2021, some consistent content creators on Hive would have shared $1000 worth of Hive tokens via the CTP Content Challenge pioneered by @blainjones. In his words, it read thus:
You read the title right! I am giving away $1,000 in Hive and Hive-Engine Tokens as part of the CTP Content Challenge! - @blainjones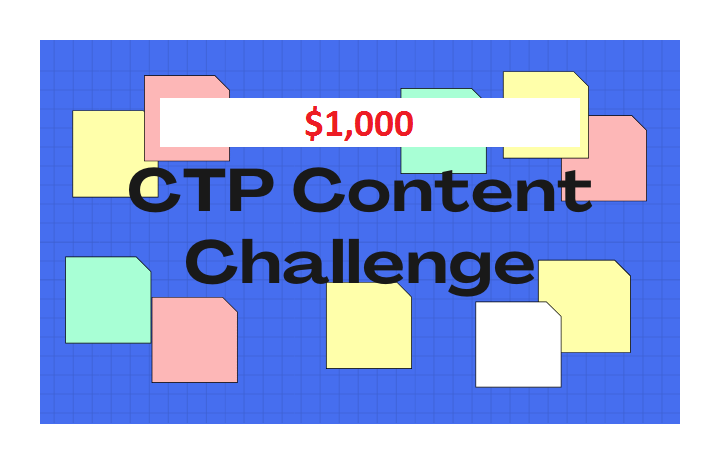 After reading the challenge prompt post days ago, it dawn on me that Blainjones and his team is helping others express their human right, but then getting rewarded for doing so. This is happening in a world were corrupt government are at the heat muzzling free speech and even getting as bad as banning the use of socialmedia outlets when seen as a way for the masses to express their (government) failure to fulfill campaign promises to the electorates.
I've learnt by experience that consistency is one of the keys to success. Yes, where there is consistency in producing results, then one can trust the process that births such outcomes. Also, within the last Three years of content creation in cryptocurrency-powered socialmedia, I have discovered that a strong relationship created is built as well as support is earned by consistent appearance at par with quality. However, this seems to be the hardest thing for some to do - consistent appearing.
The power of consistency
Click Track Profit (CTP) community (@Clicktrackprofit) led by @Jongolson and his team is dedicated to entrepreneurship, affilaite marketing and online business. It's one of the communities on Hive that are consistently promoting consistent content creation and engagement on the Hive blockchain. With it tentacles extended outside of Hive, the CTP community has a robust affiliate marketing techniques that deliberately reaches community members via other socialmedia and e-information means and encourages them in a systematic and consistent way of engagement.

Below are a few rules of the game to qualify one for the $1000 prize:
Register here with your Hive username: https://blainjones.com/ctpcontent/
Be willing to share quality contents for 30 consecutive days.
Make the text post at least 200 words (I would say) or create a video.
Always make a tex t summary of your video.
Be sure your 30 consecutive days have been completed before November 30, 2021.
Always add the tag #ctpcontent in your posts
Interestingly, while awaiting the grand $1,000 prize, participants are already random prizes that are amounting to hundreds of dollars already. With Three users qualified for 100 INDEX, 500 HP and 10k CTPP.
I will also be giving away random prizes throughout the challenge! Check the winners block below to see who has won a random prize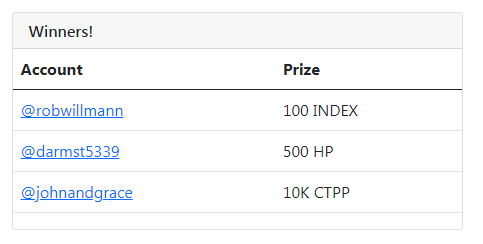 What are you waiting for with these mouthwatering rewards for just appearing consistently which would help brush up your content creation passion as well as effectiveness and quality.
Such legit free things only Happen on Hive.
---
Posted via proofofbrain.io
---
---