@UyGames: The beginning of Games Curation on Hive


While the celebration as Bitcoin reaches towards a new All-time Hive value continues, I wish to also set today in history as the official beginning of my curation journey on Hive game contents. If you follow my blog lately, you will notice an inclination in my contents towards games and gaming. There is a huge prospect with games and the gaming sector holds the keys to unlock mass adoption to cryptocurrency with the trending growth of Gamefi.
Days ago, I penned a post titled "SPLINTERLANDS & RABONA: If you can't play, you can be a Profiting Spectator" where I highlighted the possibility of making the most from the games available on Hive without being an active player. The emphasis of the post was spectators who play a huge role in the success of any sport or game globally. The true value that football among other sports tracks today can be linked to the massive support it earns from people around the world.
Today, being 15th of October, 2021, I wish to define more clearly another track of investment on Hive, this time as it relates with games. I just created a new curation account @uygames with the sole aim of rewarding game related contents on Hive. I have started the curation journey with SPT and ONEUP tokens representing the Splinterlands and general games content. I'm sure that sooner, we'll have more tokens rewarding gaming on hive in terms of curation and I'll gladly add them to the games curation portfolio.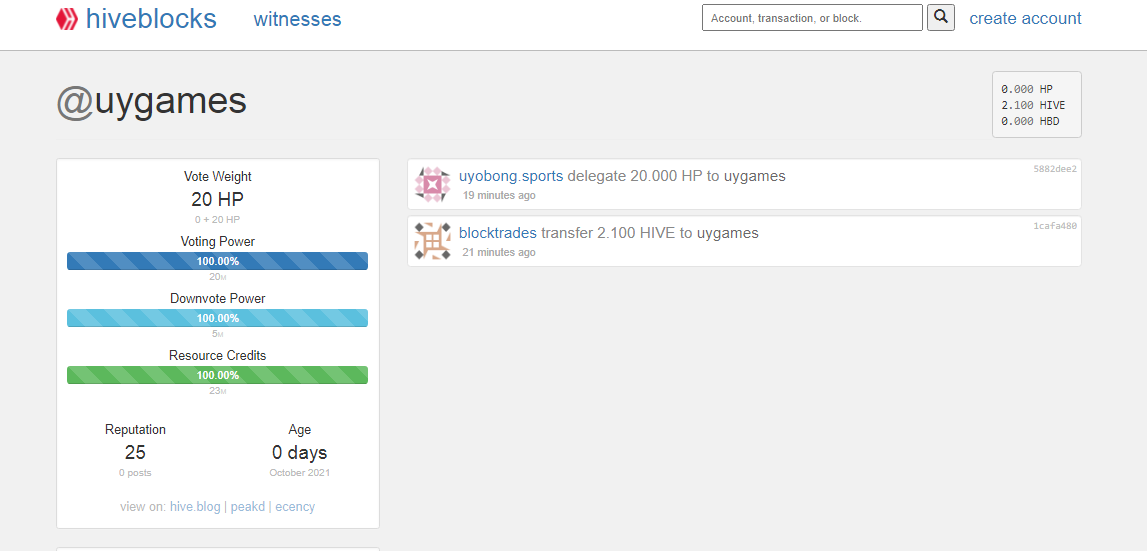 @Uygames is Born on Hive
This step is just as a research looking into how second layer curation centered on games and gaming can be lucrative. The journey starts with 12,500 SPT Power and 1,000 ONEUP Power adn I'll be looking out for quality creators of content covering splinterlands, Rabona, dCity and other blockchain games to reward while looking forward to the juicy curation rewards that come with this service. Are you a quality content creator under in the games genre on hive, you can dash into the comments section of this post to indicate your so I can follow you and checkout your contents for possible receipts of love curation from @uygames.


1,000 ONEUP tokens staked and delegated to @uygames


12,500 SPT tokens staked and delegated to @uygames
This is just the beginning of the journey. The long term is to hold at least 100k SPT and ONEUP tokens each and that should be achieved before the end of the first quarter of 2022. Yes. That'll require a huge budget, however, I know that a determined heart is already a currency on itself. I began my discussion with a developer friend sharing insights with him on how he can create a game on Hive and the first meeting would be tomorrow. The proceeds from the games curation account would be a primary sponsor of that project which is a long term one for me.
Hive is full of possibilities and I try my best to mine them out each season so I can educate t=my people on why they need to work here as well as invest. For me, curation and content creation are work options available here with juicy pay. This season is dig out the best that's available for game lovers and supporters on Hive and I won't be left behind. In the coming weeks, I will be glad to share with you the growth of this adventure. Watch out!
I'm Your Favourite Hive Curapreneur!
Posted Using LeoFinance Beta
---
---