Martial Arts of Ancient Greece - Pankration, Free Fightings.
Martial Arts of Ancient Greece - Pankration, Free Fightings
Sport represents that desire to make exercise, that inner desire of each of us to defeat the opponent and to show what we are capable of. Fighting sports are some of the oldest sports in the world, attracting millions of people over time. In antiquity, and here i will stop, referring to the flourishing civilization of Ancient Greece, fightings was constantly used as a competitive sport, as well as a simple, fun way for rich people and more.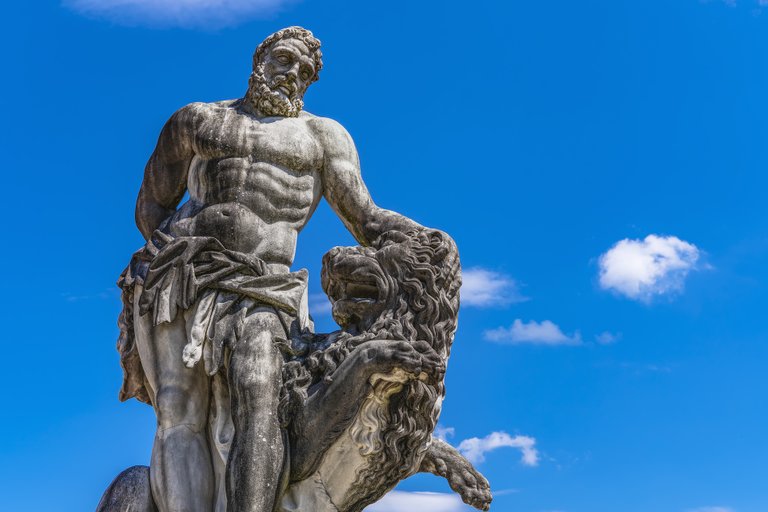 Source pixabay.com
For example, we all know that boxing is a combat sport that takes place between two people who wear protective gloves and start punching each other until one of the fighters recognizes defeat - nothing more. However, one of the most popular martial arts in ancient Greece was called Pankration. This sport competition, in those ancient times, was considered to be one of the most spectacular forms of brutal fights, where to the amusement of the spectators, many fighters lost their lives in those arenas. According to historical data, Pankration was a primitive, super violent fighting style that combined several fighting styles and, unlike other similar sports, the fights took place almost without any rules. The only impermissible actions were biting the opponent or removing his eyes (if, you dared to destroy his eyes, or bite a little from the opponent !!! .... oohoo ... you were severely punished, not necessarily with disqualification from the competition ...). A primitive form of fighting that combines the abilities of boxing, fighting and suffocation. So, it can be easily said that Pankration was the martial arts of ancient Greece, where each fighter exhibited with all his strength and power, the skills acquired through intense training.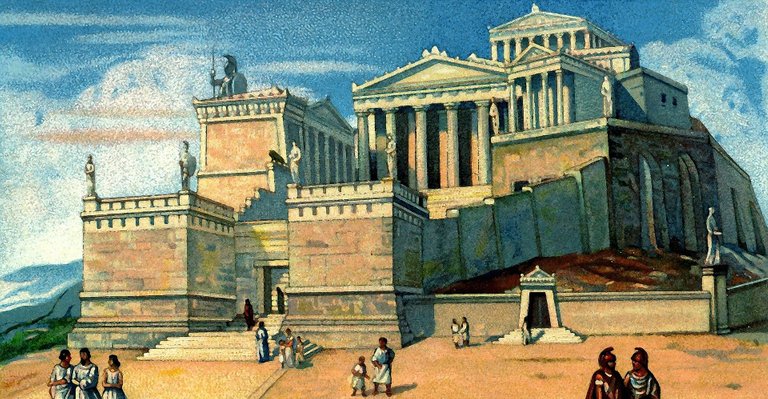 Source pixabay.com
Interestingly, one of the most impressive aspects of this brutal sport was the lack of weight categories, so that those fighters who entered the ring could weigh 40, 60 and 150 kilograms, respectively, without this difference necessarily determining the winner. Fat or thin, tall or short, in general, the victory lay rather in the diversity of the blows used, not necessarily in the weight or appearance of the fighter. However, Pankration was not only a sport that took place only in sports competitions, but also a fighting style used in war. Both the Spartan hoplites and the soldiers of Alexander the Great and more taught him. It is generally assumed that the Greeks were quite fascinated by the diversity and suspense of this violent fighting style, which often ended in serious injury or even death of one of the participants.
From ancient Greece, in time pankration came to be adopted in the Roman Empire, where it would be known as pancratium - often used in bloody gladiatorial fights. Over time, this violent fighting style was eventually banned, being lost in many of the regions where it was once so popular, but has been preserved in some areas of Greece. Today, in our modern age, in which we continue to live our lives, there is a sport almost similar to pankration, an extremely fantastic and spectacular sport called, Wrestling.


Even though it seems to be a bit directed in the form of small plays ( in a theatrical way ), wrestling is still a contact sport that involves a lot of training with many manipulation techniques, such as clinches, fights, retreats, spectacular throws, brutal hugs, pins and fists, among others. Those techniques performed in the ring can prove to be quite painful, which would mean that performing them involves many risks if not performed correctly.
Thank👨‍🌾 you for your precious time given to this little post. Be🙂 happy, enjoying the freedom of your time - All🙋‍♂️ the best to all🌍.
---
---